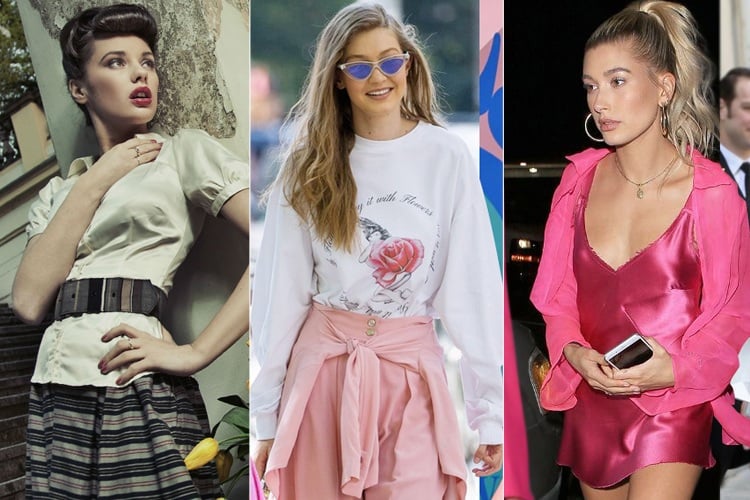 Here we are going to talk about how to find your personal style with easy tricks, which for some of us is a daily struggle. There you go, we admit that when it is on how to find your personal style with easy tricks, most of us have shuddered at the thought of it or have been there rummaging through glossy magazines for an answer.
Find and refine
It can be a toughie when it comes to finding and refining your own personal style. We may gaze hours into our closets, wondering what to wear next or what would work if we wore them. What would be practical to wear to work, to college and more; irrespective of how fashion forward we are, we still falter. We falter because we have not been able to make our how personalities stand out. And this is simply because we are yet to know the answer to how to find your personal style with easy tricks.
Why exactly is this important?
When we talk about how important is personal style, it is much more than making just a first good impression. When we say 'great style', we are talking about approaching every moment we breathe, with confidence. We are talking about feeling beautiful the legitimate way, in what we wear too. The right wardrobe can thus make a mammoth difference in how we look, and in defining our personal style too.
With regard to your wardrobe
With regard to what is in your wardrobe, you really have to first know what is it that you like and have to also realise what is it that looks nice and svelte on you too. And you should also know how to shop. You should even know which are the right items to add to your closet.
Evolve with age
Your answer to how to find your own style would be somewhere related to the age you are as well.  What may have looked tremendously good on you in your twenties, may not look the same now. However, if you know how to reinvent and refine the same, keeping in mind the age group you fall in; carry it with confidence and all accolades are yours to keep. And that is what we call personal style. You actually would not need the help of a designer or an image consultant or an expert to let you know what your very own personal style should be. It is up to you to figure out what it is, and on your own that too.
Have you done a wardrobe audit?
The first thing you should do is to go ahead and empty your closet. Now make a list of everything in there. This would then give you an idea of what is it that you like to wear and what you can easily discard or donate. Find clothes that are comfy for you, and match pieces that you want to keep and wear too. When you know what is what, shopping then for what you do not have will be easier. This will help you to rebuild your closet and refine it too.
Look for inspiration around
There are no rights and wrongs when it comes to personal style. You can gather your source of inspiration from style bloggers, fashionistas, celebrities and more. What you can do is to make a list of your favorite icons in the fashion and the media world. Check social media platforms to see what they wear and to follow their signature trend. Maybe you could mix and match. For example, a certain celebrity's way of wearing a scarf entices you and someone elses' way of wearing a shirt influences you, you can mix and match to create your very own sense of personal style.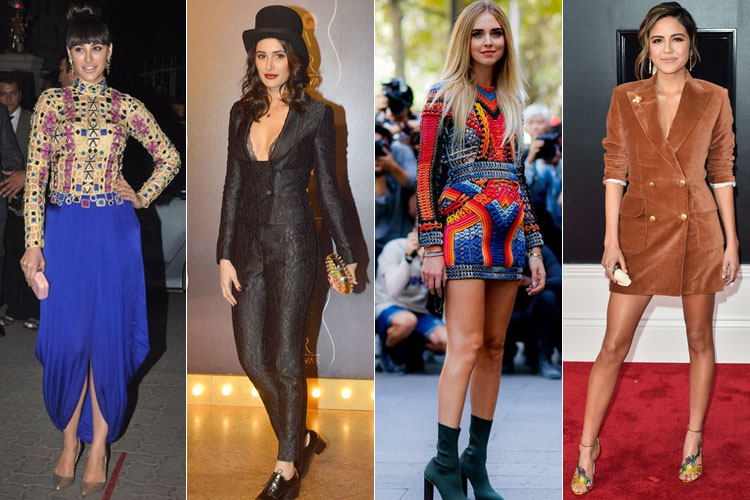 Create a fashion vision board for yourself
Get a board at home and name it the fashion board. Make a list of at least five celebrities you love, and search for them online. Take images of them and pin them to your board, and images of them wearing outfits that resonate with you the most. Once you are done pinning the same, it would be time for you to write down all the elements the celebrities have in common with yours. There would be a great chance that the commonalities are in sync with that of yours. These are signs that you are on the way to defining your own personal style and charisma in real life because you are able to match the vibe and get comfortable wearing what they wear. This would make you look good and feel your best as well.
[sc:mediad]
Do you know where your comfort zone lies?
The one thing that you should always do when defining your own comfort zone is to know what makes you comfortable. This is with regard to what you like to wear. If you are uncomfortable wearing something, it would show. Hence, when going through your wardrobe, if something does not fit right or does not resonate with your sense of fashion- give it away. It would not make you feel comfortable and you would not be able to explore your style, being uncomfortable in something that would not be yours truly.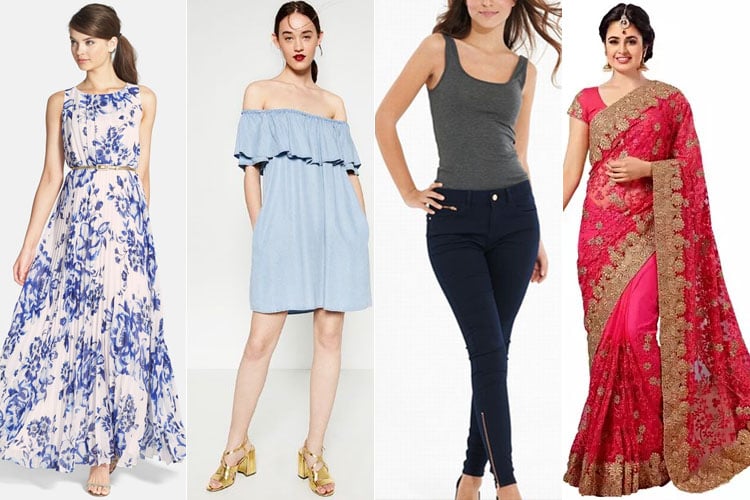 Experimentation is the key
You have got to learn how to experiment and that is with the latest fashion trends, and in a very smart way. Look for trendy deals at most discount places, online or otherwise. If you have to splurge on staple pieces- handbags, coats, boots etc, do so. When shopping for stuff to wear and carry around at discount places, pay attention to the quality of the zippers and the hems- it tells you a lot about which of these items would be long lasting and which would not.
Consider your lifestyle and then create your personal style
A perfect wardrobe just does not happen overnight. It has to take time and it needs to represent your lifestyle and vision, and creativity too. The wardrobe should be tailored to your lifestyle for sure, and your personality as well. What you wear, should make sense and resonate with your work ethics when it comes to dressing. Apart from that, your clothes should be in sync with the culture and the city you live in, your long term goals and the overall lifestyle you lead as well.
Do you want to make it big?
If you are trying to make it into a particular career or field, you must think of adding professional pieces that are sharp and apt for the job interview or the line of work. You may want to invest in more formal outfits if the work environment calls for a very suave way of presenting yourself. If the work environment is not too formal, you can invest in a pair of denims that can be mixed and match with smart casual tops. For parties, dinners, social gatherings et al, or even to the gym, you should make a list of what can be worn and what cannot. Clean your closet out and rebuild the closet keeping only items that would matter.
Mix and match
While you are looking to rebuild your wardrobe, the key is to mix and match pieces. Also to cross over from one style to the next. Sort out the clothes you have, and see what can be matched with what. Don't bother too much about the labels and the size tags, inside the dress. Your focus should be less on fitting into the smallest size and more onto what fits you well. The squeeze into it mindset should be gone for good, when it comes to developing your own sense of personal style. This will help you develop confidence in your own skin, and you will stand proud and tall.
Do not hesitate to ask for help
Do not be scared to ask a professional for help, or to visit a departmental store to seek help, opinions and advise. Maybe you like a certain fashion item and it is not available in your size. You can go ahead and ask the fashion stylist to help you customize a fit to your liking. This will make you look chic in your own unique way. And somewhere the answer to finding your personal style would also come along.
Stock up and keep your accessories
One of the easiest ways to pull any look would be by using accessories. They have a certain vibe and zing to it and can be worn with just about anything. A bold neckpiece can be paired or layered with delicate numbers and worn with a simple pair of jeans and a top. You can even wear it with a lovely dress for a feminine feel to come through. It would give you an instant edge for sure. Pearls are sophisticated to wear and they give you a very polished look as well. You can even choose patterned and printed scarves to wear with your outfits to work on a Friday, which brings on creativity and your own sense of style as well. A bright clutch can also make a big difference to a monotonish outfit. Think about it!
Choose your colors wisely
To know what color scheme would work best for you, it is important that you make an assessment of your skin, hair and your eye color as well. And that would tell you which of the colors would match you the most. We all have a 'season' within us, and the colors used can determine the same. Why are we doing this? To determine when we shop what fashion pieces or items out there in that color range would best look on us, that's why!
A style trademark should be chosen
When defining your personal style, there should be a style trademark on you. It could be an aesthetic that you like to wear most of the times, which speaks about you and your persona. In most cases, it would be the style or the signature item that would choose you, and why? This is because you wear it since you love it a lot and all the time. However, it helps to think what you love and value the most, and this would mean what you find pleasing aesthetically should be your chosen trademark in personal style. Your signature could be an accessory or a bold fashion statement; your choice to make.
We hope these easy tips on how to identify your fashion style, and all about reinventing your style comes in handy. Do write in and let us know what you thought about this post, and how you create your own fashion and personal style too! We would love to hear your tricks and tips as well!