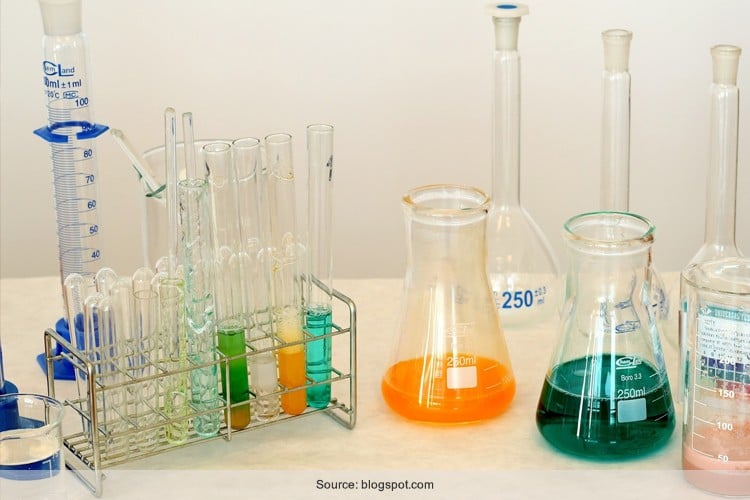 From a very young age, we have experimented with makeup, haven't we? Most of us have, let's admit it, and we have stolen a lipstick or two from mommy's vanity kits too. And if you check the social media pages in this day and age, everyone in love with makeup and cosmetics are talking about makeup being fun and a need for life. This is loud and clear with majority of the PYTs aka millenials these days. Not just millenials, but even stay-at-home moms and working women too have their own mini contributions being posted across social media, but little does one know how hard it is to look gorgeous round the clock and be a super lady, mom, working woman, et al – look young and fresh and at the same time manage a whole deal of life's responsibilities too. This is where cosmeceutical and nutricuticals come into play. Let's learn about the difference between cosmeceutical and neutricuticals, shall we!
Understanding The Difference Between Cosmeceutical And Neutricuticals
While we are going to speak about the difference between cosmeceutical and neutricuticals, let's understand one thing – our skin. The skin is a protective organ we are born with and the attitudes towards it constantly evolves and changes as we age. It has a very important role to play for our lifestyle and well-being, and that is why, with the many DIY recipes for skin care, OTC products etc., we tend to question "why wear it on the skin if it can be eaten?"
What Is A Cosmeceutical?
The term 'Cosmeceutical' is a popular word that you would hear about and read about pretty much these days, and it is quite different from cosmetics that you know about. It was in the late 1990s that cosmeceutical as a term was coined, and is an amalgamation of two words; namely cosmetics and pharmaceuticals. Therefore, the term cosmeceuticals would be products that help improve the functioning of the skin and can also help in bringing down signs of ageing or premature ageing in turn.
Cosmetics on the other hand would be products that help enhance an individual style or beauty one is born with. These are products that are meant for skin coverage, skincare to keep the skin supple, moisturized and hydrated, or hair and nail products too. Makeup and hair dye come under cosmetics too.
Effective Ingredients In Cosmeceutical
Now that you understand the difference between the two, we shall tell you what are the , effective ingredients in Cosmeceuticals –
In cosmeceuticals, you have antioxdiants that help protect the skin from free radicals. Examples would be vitamins included in antioxidants, which help bring down premature ageing signs.
ALA or Alpha Lipoic Acid (ALA) is found in cosmeceutical which would be as most skin aestheticians say the 'ultimate antioxidant' and is found in the body cells. It is a super ingredient, which fights free radicals and prevents damages thereof.
Dimethylaminoethanol (DMAE) is what experts call the age buster which is super charged and helps keep the skin and the muscles of the face, toned and nice.
Hydroxy Acids are natural acids that work hard to keep the skin free of dead skin cells. They are exfoliating agents you can say which keeps the skin from looking rough and dead.
Retinoids in the form of vitamin A helps with skin regeneration and growth, and mostly is a topical treatment which helps with new cells to grow.
[sc:mediad]
Understanding Nutriceuticals
Cosmeceuticals are mostly products or treatments that are topically applied, but when we talk of what is Nutraceuticals; it would be the oral intake of products that have the same benefits as that of cosmeceuticals.
In this day and age, the demand for anti ageing products have been on the rise, and this is especially with women above the age of 30. Everyone wants methods and products that would help them look and stay young and vibrant for a very long time to come; in short, everyone wants that youthful glow.
Consumers are a picky bunch these days when they shop for beauty and skincare products. They know more about the pros and cons of beauty and skincare products than what they knew about a decade back; yet the desire to have healthy skin and a healthier lifestyle is on the rise – anti-ageing especially.
This is why, consumers check with skin aestheticians or doctors for advice on which products to use topically or consume and so should you. We hope you now understand the difference between cosmeceutical and neutricuticals. For further information check with your skin doctor and understand more for your personal needs what you should use and what you should avoid.