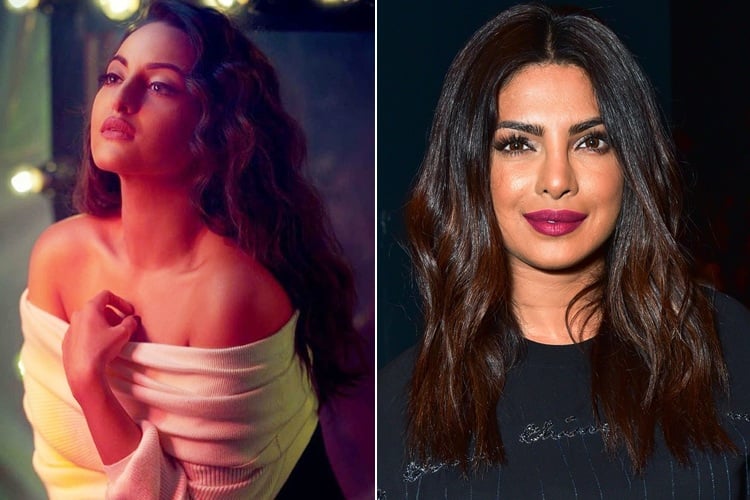 Remember, the perfect hairdo takes more than a few trims and snips. So, before you book your next hair appointment, be sure to determine your face shape. Doing so can allow you to be elated with the results rather than miserably failing to hide the frown from your hairdresser.
Finding your face shape is not a tough deal. You can easily do it sitting at home.
Just pull out a ruler and measure your cheekbones, brow, and jaw line width.
You can apply the same step for measuring the length of your face starting from forehead all the way to the chin.
Suppose, you have an oval shaped face like actress Katrina Kaif, you will notice that your cheekbones, brow, and jaw area are equal.
If you have a round shaped face like actress Sonakshi Sinha, you will have wide rounded cheeks.
If you have a heart-shaped face like actress Deepika Padukone, you will have a narrow jaw line and wide brow.
To discover, read ahead to find a list of all-time favorite hairstyles suitable for every face shape.
Frieda Pinto Medium Length Square Face
Cut Features
You can expect a lot of layers with this shoulder-length cut that can begin with few inches over the ends. Oodles of layers with sweeping bangs, won't you love that?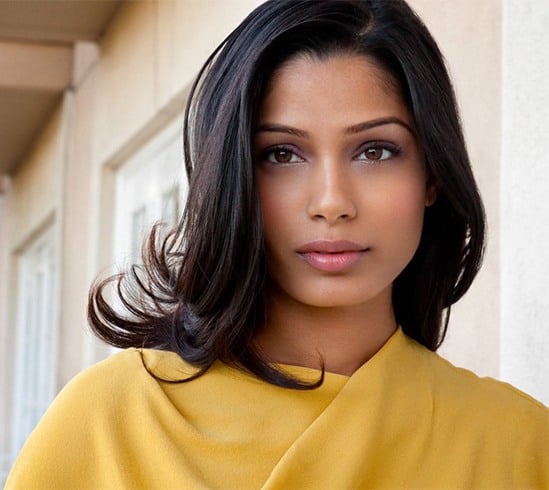 How to make it work
Light feathery layers are doable. All it takes is a razor. Take a cue from actress Frieda Pinto who conceals her strong chin cleverly with this cut. This hairdo works to hide the sharp corners of your face shape given its airy ends. Another trick to offset squareness or square shaped face is changing hair partings to achieve a lop-sided effect.
What about Hair Texture?
It's wonderful to learn about a hairstyle that suits all hair texture. Well, this is one hairstyle that can pump up any hair texture.
Anushka Sharma Short Cut Square Face
Cut Features
This is a gamine version that sits evenly on the nape with short layers on top like Anushka Sharma's chop.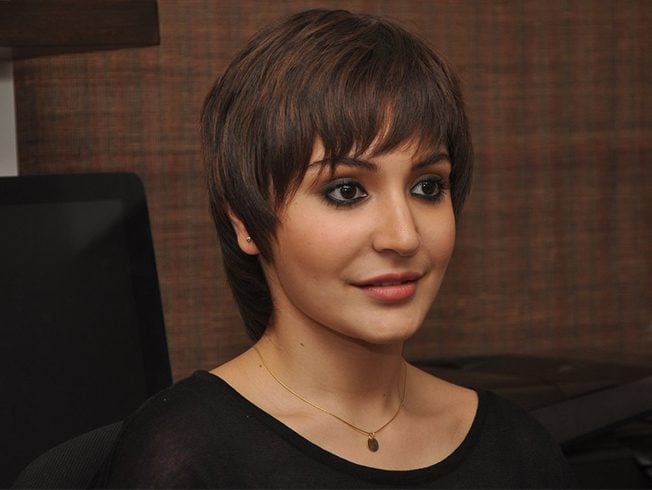 How to make it work
Anushka's tousled cut clearly is enough to highlight the jaw line. On the other side, her choppy layers manage to hide her wide forehead. One tip is to go all the way short if you are contemplating upon the same. The choppy layers highlight your best features, lengthen your face and accentuate your eyes.
Which Hair Texture Works Best?
This short chop can suit straight, fine and wavy hair. But steer clear of it, if you have corkscrew curls. It can overplay with your chin.
Jacqueline Fernandez's Fringe Heart Face
Cut Features
With this hairstyle, you can expect a lot of long layers and full on bangs.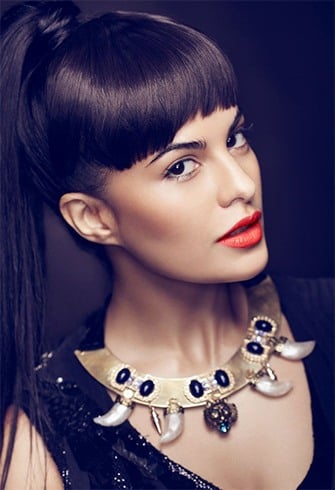 How to make it work
The fringe style looks splendid, but there is a catch here. Managing the cut is important. Take for instance; Jacqueline Fernandez's heavy fringe can easily offset her prominent jaws. But her tapered long layers avoid the cut from falling flat. So, stay clear of a fixed heavy fringe especially if you have a defined jaw.
Which Hair Texture Works Best?
It is quite simple to pull off this style no matter what hair texture one has. But, if you have fine or thin hair, it can help keeping the layers concerted and long nearer to the ends.
Deepika Padukone Long Length Heart Face
Cut Features
Shoulder-length strands with uniform layers, as seen in actress Deepika Padukone.
[Also Read:  Deepika Padukone]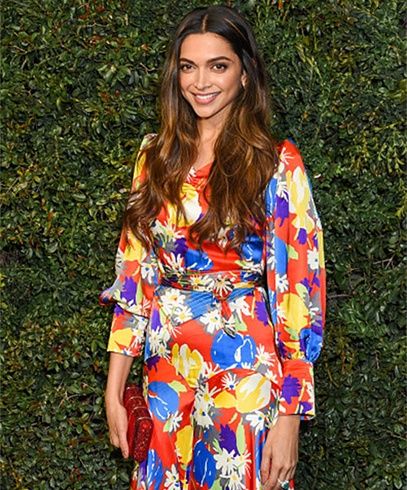 How to make it work
Deepika's shoulder-length cascading layers draw away attention from her chin area. It creates a great counterbalance.
Golden Tip
This hairdo should be avoided if you do not have fine hair. Not to disappoint, but coarse hair texture can add volume over the top. Another tip is to take a cue from Deepika's ombre technique. This trick can evenly balance off facial features. The darkest ombre section allows the top of your hair appear more tapered, while the lighter section allows your lower part of your face to appear fuller.
Priyanka Chopra Medium Length Round Face
Cut Features
This is a low-maintenance hairdo with wispy strands falling over your neck.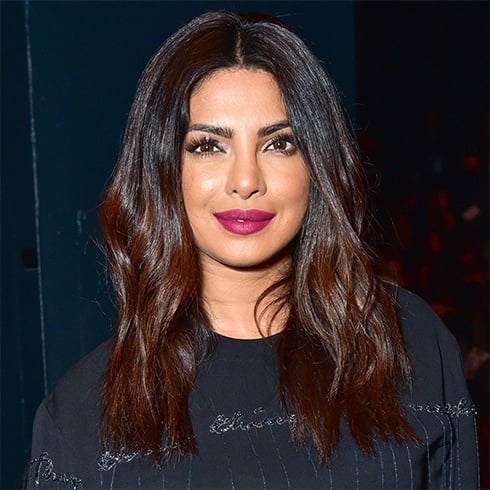 How to make it work
The good part is the non-involvement of blow-dryer and brush. As seen on Priyanka Chopra, this hairstyle gives structure to the face and balances off the circular shape. Just spritz on surf spray over the hair ends while your hair is still damp. This will help bring out the volume and better texture.
[sc:mediad]
Golden Tip
If you are not comfortable chopping off your hair length, then ask your hair stylist to keep it a few inches longer. This will help add texture to the cut and counterbalance off your face shape.
Sonakshi Sinha Long Length Round Face
Cut Features
Sonakshi Sinha has the most endearing round face. This hairdo includes going for a center parting. It can allow face to appear slimmer. This is quite an effortless hairstyle, so to say.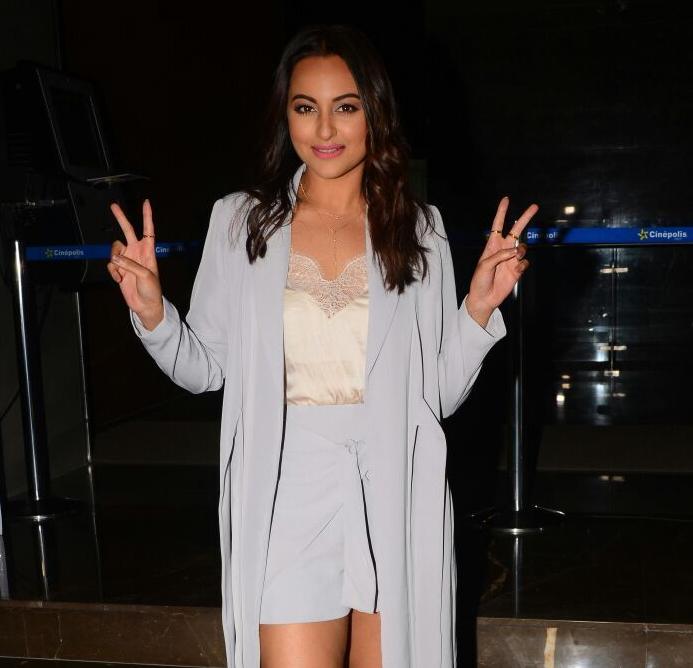 How to make it work
Sonakshi's long staggering layers are the simplest solution to make your hair seem fuller, rather than your face. The light layering towards the hair ends helps to keep the volume off from your face and bring attention towards the ends.
Why this Cut is Perfect
The long layers prevent the hair from looking stringy and draw away attention from the cheeks.
Katrina Kaif Long Length Oval shaped
Cut Features
This hairdo is all about dreamy long strands with a tousled texture and sweeping partitions.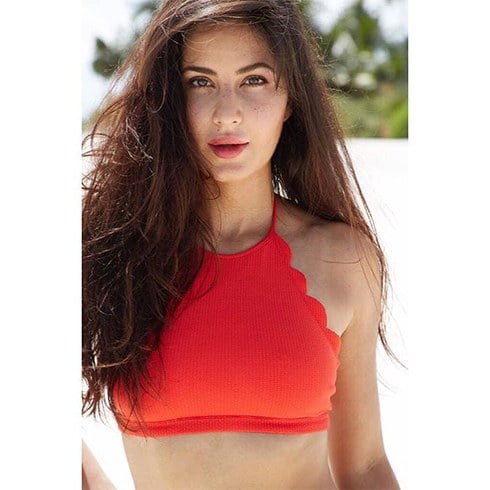 How to make it work
This is how you can achieve Katrina Kaif's hairdo. Listen to your hairstylist when they advice lopping your hair no more. Katrina's hair is unsettled but it does not cover her best features but rather accentuates the area between her brow and hairline. Another tip for those wanting to shorten their face cut can be flipping your hair and make a side-swept parting.
Golden Tip
Stop fighting with your hair. Instead, tame this shoulder length hairdo by blow-drying it right.
Dia Mirza Short Cut Oval Shaped
Cut Features
This is quite a refreshing spring angular cut, as seen on actress Dia Mirza. Her chin-embracing layers are too cute to miss out.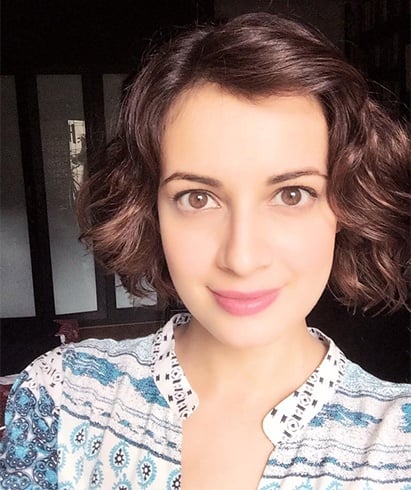 How to make it work
This vivid chop accentuates Dia Mirza's face shape. At the same time, her hair parting adds body to her choppy layers.
Golden Tip
For achieving the actress springy curls, keep the hair an inch or two longer than shown.
These are few of the hairstyles to keep you inspired.
Images Source: instagram