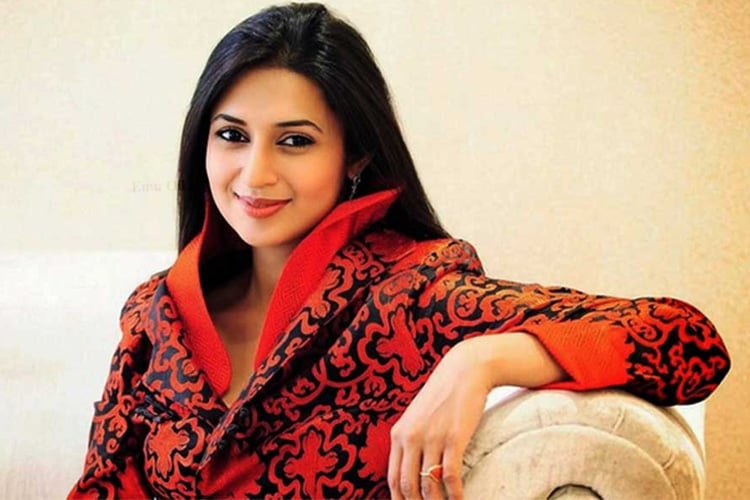 Personal Details
| | |
| --- | --- |
| Name | Divyanka Tripathi |
| Birthday Date | 14 December 1984 [celebrity_age_calc data="1984-12-14″] |
| Sun Sign | Sagittarius |
| Eye Color | Dark Brown |
| Hair Color | Black |
| Nationality | Indian |
| Religion | Hindu |
| Education | Schooling from Carmel Convent School (Bhopal), Graduate from Sarojini Naidu Govt. Girls P.G. (Autonomous) College, Bhopal |
| Occupation | TV Actress and model |
| Marital Status | Married |
Family Details:
| | |
| --- | --- |
| Father | (Pharmacist) Narendra Tripathi |
| Mother | Neelam Tripathi |
| Siblings | One elder sister – Priyanka Tiwari, One younger brother – Aishwarya Tripathi |
| Spouse | Actor Vivek Dahiya |
| Children | N/A |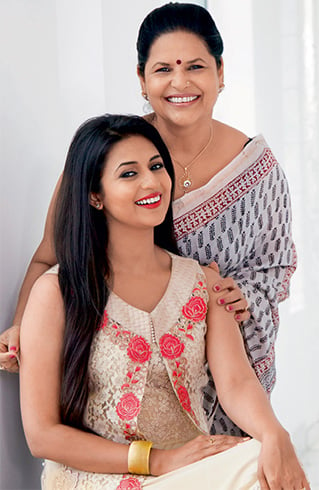 Past Relationships:
Sharing about the past can be a bit painful at times. Especially, when it is matters-of-the-heart.
Divyanka says she has had three boyfriends till date. She was very serious with all three, esp. her first co-star Ssharad Malhotra (with whom her affair lasted for about 9 years)!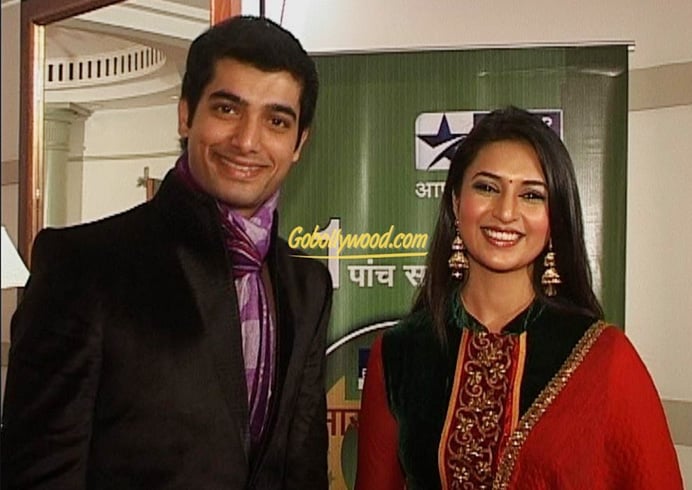 This is some love partnership, don't you think?
Apni Divyanka wanted to marry him, but when she realised that there was no love left in the relationship, she persuaded her BF to end it. They then jointly issued a statement about their separation.
'It still hurts and I don't fully understand where things went wrong. I even consulted astrologers to see where my life was headed… I was so lost but I now know that the pain will subside eventually…It already feels as if a burden is off my heart.'
Love lost didn't mean it was over. Divyanka has full faith in love and marriage: 'I look forward to a life partner who can look after me and respect me.'
On 16 January 2016, Divyanka got engaged to her Ye Hai Mohabbatein co-actor Vivek Dahiya. It was on 8 July 2016 that they finally tied the knot in Bhopal (which is Divyanka's POB).
Vivek said he was quite nervous about meeting Divyanka. "A common friend asked me to meet Divyanka, as he was sure that I was the right kind of guy for her. I was nervous because I had never met a girl for marriage before. But we soon hit it off and got our folks on board".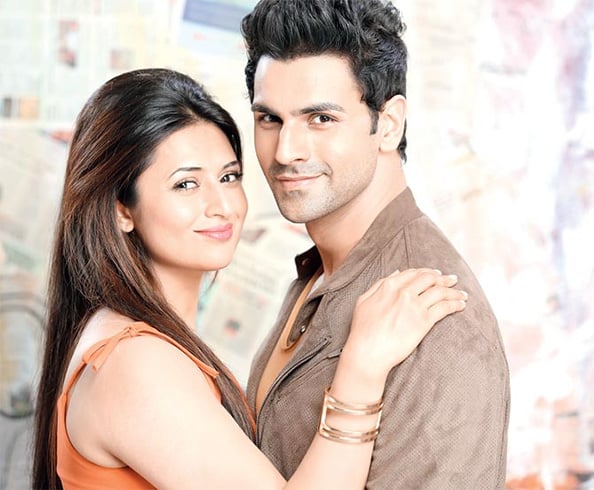 And they lived happily after…
Body Status:
| | |
| --- | --- |
| Build | Hourglass |
| Height | 5 ft 5 inches |
| Weight | 61 kg |
| Waist Size | 27 inches |
| Hip Size | 34 inches |
| Shoe Size | 8 |
| Body Measurement | 34-27-34 |
Favorite Things and Hobbies:
| | |
| --- | --- |
| Color | White |
| Food | Daal-Baati (cooked by Divyanka's mom), Chocolate, Ice cream. |
| Place | Kashmir, Mauritius, San Francisco |
| Sport | Rifle Shooting |
| Brand | Lakme |
| Actor | "Sallu Miyan" Salman Khan, Sonu Sood |
| Actress | Late Nargis |
| Film | Hum Dil De Chuke Sanam, The Godfather |
Guess her favourite shopping destination? Lokhandwala in Mumbai. By the way, Lakme has one loyal fan in Divyanka Tripathi, who is a loyalist to Lakme products.
Lets check out how active is Divyanka on her fitness and diet goals.
Divyanka Tripathi Without Makeup:
Divyanka is a well-known name in the television industry. Her glowing skin needs no introduction. She never misses the chance to flaunt her skin just as natural as it is. Several times, where she has posted a picture of herself, makeup-free and never has she disappointed. She has won millions of hearts with her stellar looks.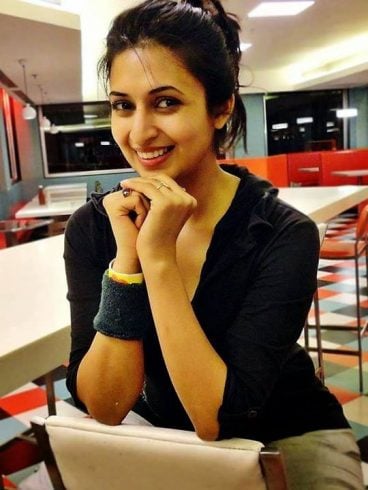 [sc:mediad]
Divyanka Tripathi Weight Loss:
Divyanka, in her interview, stressed on the fact that exercising regularly is crucial to women as they undergo hormonal changes. Citing an example of her mom, she says "My mother, at the age of 57, has started working out. She goes for a walk in the morning, does aerobics and has been learning Bharatnatyam for the past six years".
Workout Plan:
PILATES, CALISTHENICS and YOGA…
These are the 3 fitness areas pursued by the lead actress of "Yeh Hai Mohabbatein" soap Divyanka Tripathi.
Given a choice, she takes off on trekking trip (her favourite physical activity) or play badminton. She wishes to take part in a marathon some day (though she isn't much of a runner).
She likes to keep herself hydrated all through the day and eats in moderation. "However, I shoot the vast majority of the days and don't get much time to do every last bit of it. Along these lines, on the days I shoot, I keep running on the treadmill for a couple of minutes and do yoga. In particular, I take after an appropriate eating routine," she told DNA.
Diet Plan:
Talking about her food habits, Divyanka shared with india-forums.com, "I have sprouts in my breakfast. I eat six times a day. Around 12 PM, I have some snack that could be oranges, juice or salad. I like to have dal and roti in my lunch. I take small meal in the evening and then I have light dinner."
Her diet regime according to her, "There are phases when I stop thinking about diet but then I start feeling fat so I start dieting again and follow a proper regime. Those are the times when I totally take care of my meals like having my meals on time and in right proportions. I take care of the quality of food that I take and I also try working out thrice a week. I feel that the easiest way to diet is to avoid sugar."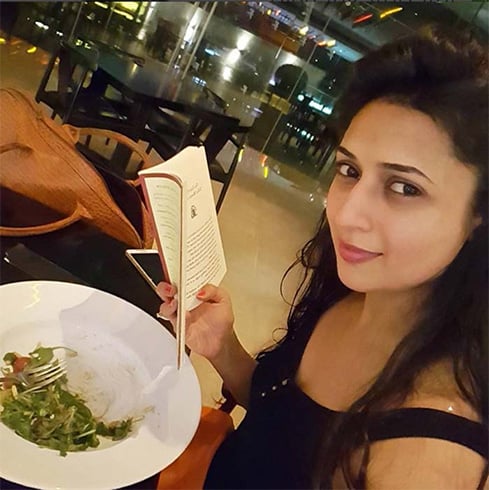 She feels that one must drink 14 to 16 glass of water in a day. Whoa! That's pretty huge.
We can see how methodical she is with eating, as much as acting.
Social Media Profiles
Facts About Celebrity
Chocolates and ice-creams are her weak points. Which explains why she is so sweet-natured in real and reel life, both.
Instead of hanging around with friends/colleagues, Diyvanka likes to spend most of her time with her family members. And yes, she has distaste for excessive partying! Nice to know her feet are on ground.
Aside acting, Diyvanka Dahiya also prepares food every evening on the sets of her award-winning soap 'Ye Hai Mohabbetein'. I think, the next set of awards coming her way should be culinary awards.