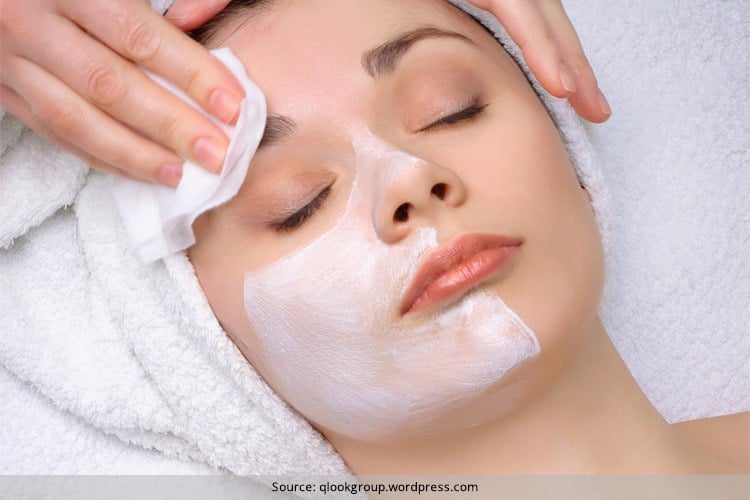 Have you recently started to notice fine lines or little wrinkles on your face? Constantly anxious about looking much older than you actually are? Maybe it's time to start thinking about anti-aging treatment.
As a natural consequence of aging, your skin loses collagen and elastin leading to the formation of fine lines and wrinkles. Other external factors such as over exposure to the sun and harsh climates, a stressful lifestyle, sudden weight loss and even genetics can also lead to pre-mature aging and sagging of the skin.
[Also Read: Natural Wrinkle Treatment]
If you're tired of using expensive products that never fulfill the tall claims that they make, it's time to take matter into your own hands and try these face mask DIY for smile lines. Start pampering your skin and smooth out those fine lines in a natural way. With these face mask DIY for smile lines, you can finally get that gorgeous, young and flawless skin you've always wanted.
Although it requires you to take time off your busy schedule, applying natural homemade face masks is the best treatment for aging skin related problems. You need to rejuvenate skin cells and also stimulate the production of new cells for soft and smooth skin.
So try these home remedies now and turn that frown upside down! These face masks DIY for smile lines will make sure that whenever you look into the mirror, you see a happy and healthy face.
1. Oatmeal, Buttermilk And Oil
To about one cup of buttermilk, add some boiled oatmeal and mix. To this mixture, you should add a tablespoon of almond oil and olive oil. After that you need to make a fine paste out of all these ingredients.
Apply this mask on your face and neck, avoiding the eyes and mouth, and leave it on for 15 to 20 minutes. Use cool water to rinse it off and pat dry with a towel. This homemade anti-aging face mask really helps tighten skin and also helps reduce wrinkles.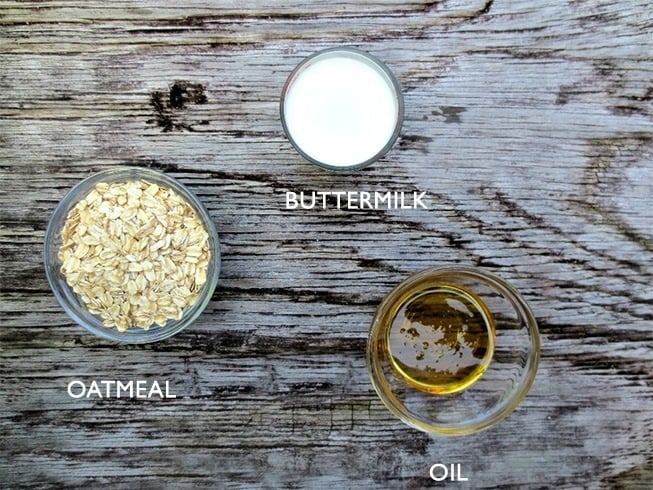 2. Banana, Oat Flour And Honey
Loaded with vitamins and minerals with anti-aging properties, bananas are your best friend. Honey is known for its moisturizing effect and has antibacterial qualities. This pack will help rejuvenate your skin, reduce wrinkles and fine lines and supply the lost vitamins that cause dullness of skin.
Mash a small banana and add a tablespoon each of honey, cream and oat flour to it. Mix these ingredients well into a paste, apply it and leave it on for around 30 minutes. Then you can rinse it off with lukewarm water.
3. Coconut Oil And Aloe Vera
Due to its high anti-oxidant content, Aloe Vera has amazing anti aging properties. Even coconut oil is known for its ability to erase fine lines significantly. Extract aloe vera pulp fresh from a plant or you can also use aloe vera gel available in the store. Now, you need to mix a tablespoon of coconut oil with the same quantity of the aloe vera pulp.
[Also Read: Hemorrhoid Cream For Face]
Just relax, and lightly massage it onto your face. After that you can let it dry for almost 30 minutes. Use plenty of water but make sure to use no soap while removing this mask. The changes will be visible almost instantly as you will notice a more radiant and tight skin.
4. Honey, Lemon, Nutmeg And Cinnamon
Most of these ingredients are super easy to find and very inexpensive. For this face mask diy for smile lines, you need a teaspoon of honey, a teaspoon of lemon juice, a tablespoon of yogurt and a pinch of nutmeg and cinnamon. To blend all these well, you can add some warm water if required. Apply a generous layer of this pack on your face after cleansing.
Let it stay for around 10 minutes and then remove it gently using lukewarm water. This pack not only helps exfoliate skin, smooth out wrinkles and flush toxins, but it also helps moisturize your skin at the same time!
[Also Read: Egg White Mask]
5. Apple, Potato And Lemon Mask
Green apples are a wonder fruit known for their anti aging and exfoliation properties. Natural skin lightening agents – potato and lemon help bring a glow to your face. This is a very effective DIY face masks to reduce fine lines. Mix in a tablespoon of pulp made from each of these elements and make a paste. Apply it for 20 minutes and then rinse off with fresh water. It will help you achieve that blemish and wrinkle free glowing skin that you desire.
6. Glycerine, Lime And Rosewater Mask
Perfect for those of you with delicate skin, this gentle mask diy for anti aging is nourishing and helps restore the natural oils of the skin. All you need is a tablespoon each of lime juice, rosewater and glycerine. Apply this mask on your face and neck using a brush for 20 to 25 minutes. After rinsing with fresh water, your skin will feel very soft and refreshed.
[Also Read: Top 5 Anti-Aging Ingredients found in Kitchen]
Be sure not to talk or smile with the mask on as it may lead to even more wrinkles. So, don't wait! Try these DIY face masks to gain flawless, beautiful and youthful skin that everyone will be envious of.