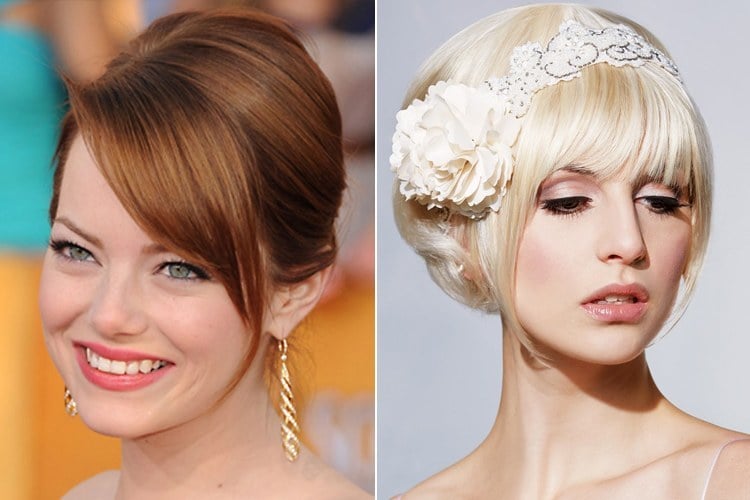 You've just had one of the most memorable days of your whole life – your wedding – where you felt like a true princess with gorgeous outfits and intact hairdos. But, now that the ceremonies are over; your honeymoon probably awaits you. Time to let go of all the wedding stress, enjoy your relaxing honeymoon and most importantly get to spend some dear time with your better half.
[Also Read: Wedding Hairstyles For Short Hair]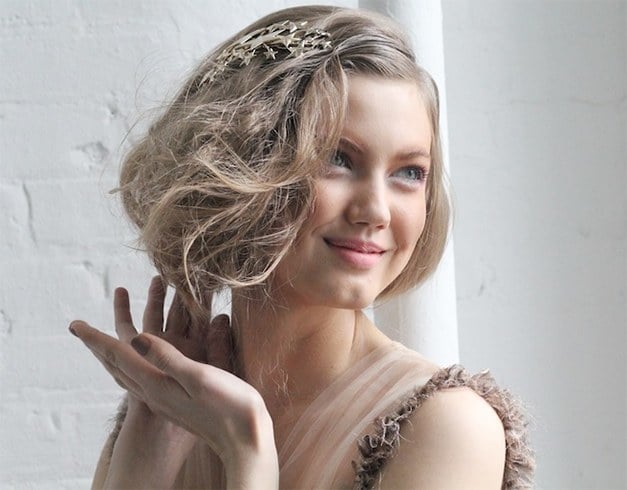 You probably have lots of plans for your honeymoon, and along with that loads of pretty new outfits too. But to complete your outfit you'll need the perfect hairdo. And that's why we're here to help you out.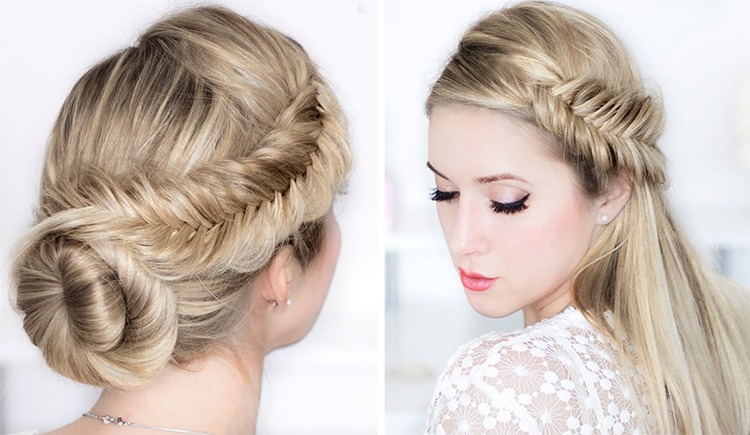 Honeymoon Hairstyles
We've compiled for you a collection of various honeymoon hairstyles for girls with both short and long hair, which you can try for different occasions. So whether you are sight-seeing, relaxing by the pool, traveling or simply having a romantic dinner; we've got plenty of hairstyle ideas. Let's have a look at the different types of hairstyles for honeymoon.
1. The Traveling & Sight-seeing Hairdo
For your busy day of traveling, you need to prevent your hair from falling on your face, so that you can enjoy the day without having to restore your tresses every once in a while.
The Perfect Hairdo – Side hair curls
How To Do It – Side part your locks. Grab hold of a small amount of hair from your forehead and start curling it back. Keep adding parts of your hair as you curl it up to your ears. Fasten it with a bobby pin and tie up the rest of your tresses in a bun or pony tail.
[Also Read: Winter Wedding Hairstyles]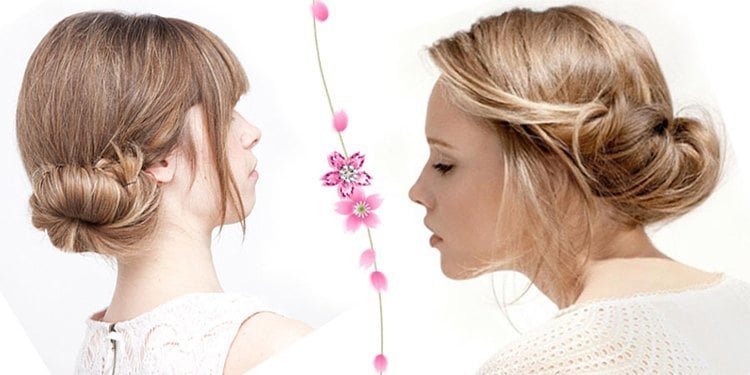 2. The Casual Brunch Hairdo
For this occasion, a light hairdo which has an extravagant effect is needed. You want to make the brunch date feel laid-back yet romantic.
The Perfect Hairdo – Side-swept ponytail
[sc:mediad]
How To Do It – Comb your hair thoroughly, then deep side part it. Take hold of the side part and collect it beneath your ear. Turn a segment of your locks around the pony and fasten it. Complete your hairstyle by putting on a pretty flower clip.
3. The Poolside Hairdo
It's difficult managing your hair while in the water. So you need a hairstyle that helps you remain effortlessly chic while relaxing in and out of the pool.
The Perfect Hairdo – Ballerina bun
How To Do It – Put on a leave in conditioner in your hair, to safeguard it from chlorine as well as to keep it intact. Comb hair and collect it at the top of your head. Tie a loose yet stable pony on the top. Smoothen out any bumps. Turn the pony around to form a bun and fix it with a bobby pin. Tie a satin ribbon in the form of a bow (that matches with your swimming costume) around the bun.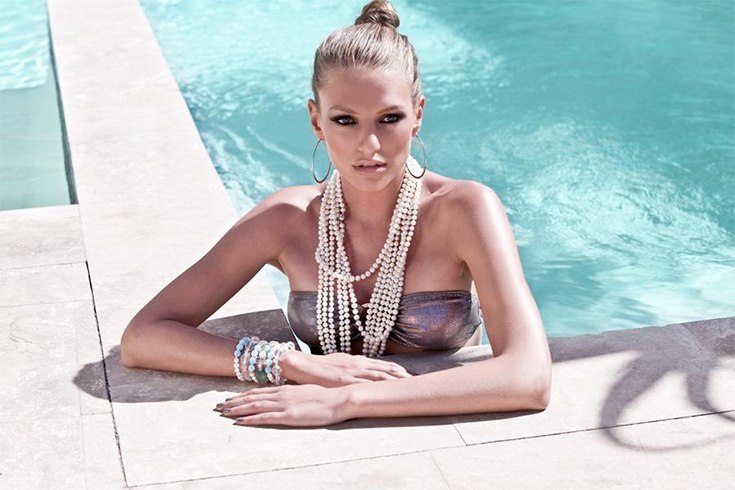 4. The Adventure Sports Hairdo
It can get really sweaty and messy while doing adventure sports. You need a hairstyle that stays firm and even if messes up, it will continue to look swank.
The Perfect Hairdo – Ponytail fish braid
How To Do It – Comb your hair. Tie it up at the collar of your neck with a scrunchie. Make a fish tail braid (firm, but not too tight). Fasten it up at the end with another scrunchie, and that's it.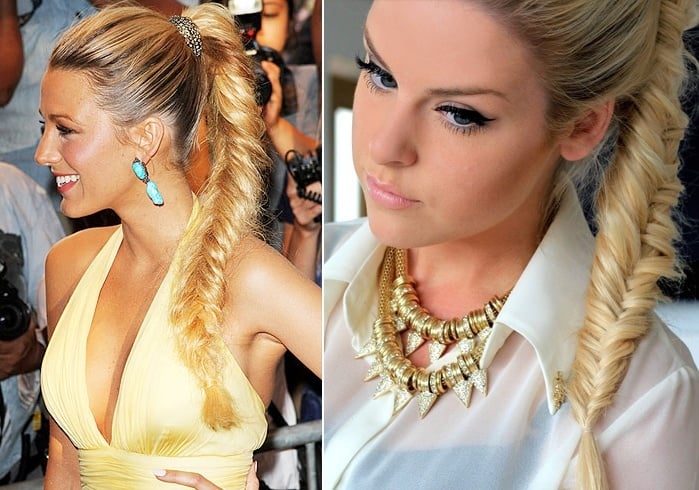 5. The Dinner Hairdo
For a romantic dinner you need your tresses to look extra gorgeous. The hairstyle should look like hours were spent making it, when actually it's just the work of a few minutes.
The Perfect Hairdo – Wavy curls
How To Do It – Apply hair spray or serum on your locks. Segment out your hair. Take each section and wind it around your curling iron. You will get wavy curls. Style the front few strands so that they frame your face. Put a beautiful hair pin near your ear and leave the rest of the tresses open.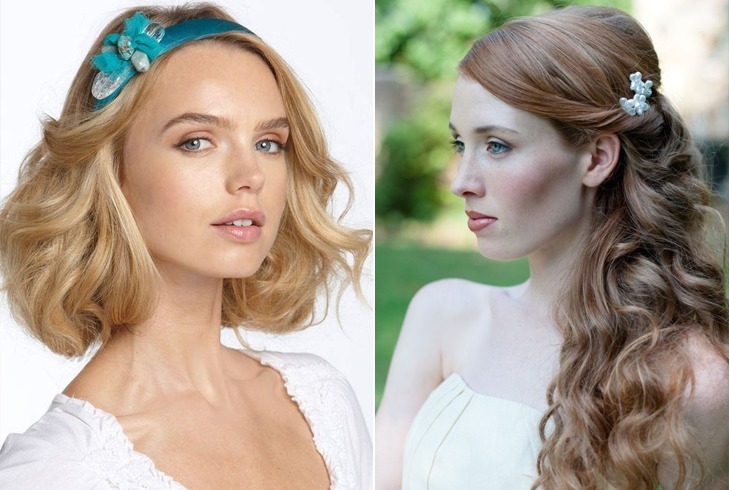 And there you have it, a perfect hairstyle for each moment of your honeymoon. What's more they are easy to make, so you won't have to spend hours getting ready, and instead can utilize that time bonding with your partner.
To further enhance your marriage hairstyles, make sure that you take some silk scarves with you. They will add some color and sensuality to your favorite hairstyles (and flatter your husband even more!). Try out these remarkable hairstyles and add charm to each moment of your romantic getaway.
Images Source: pinterest.com