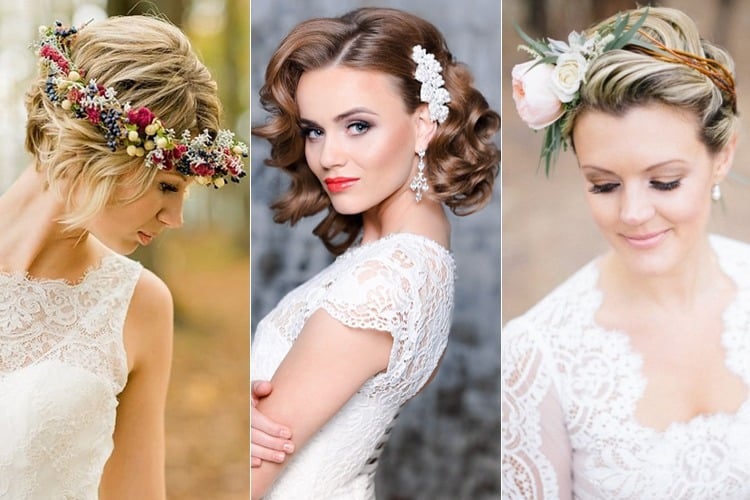 Traditionally speaking, an Indian bride is known for her solah shringar, her bridal outfit and her very long embellished bridal hair too. However, there are new-age brides who have broken the norms and wore their tresses short, even at their weddings. So, here are a couple of wedding hairstyles for short hair from all around the world which you can emulate as a bride at your own wedding.
These wedding hairstyles for short hair are easy to emulate and you wouldn't have to sit too long with the bridal expert to get ready as well. Take a look at the wedding hairstyles for short hair and get inspired.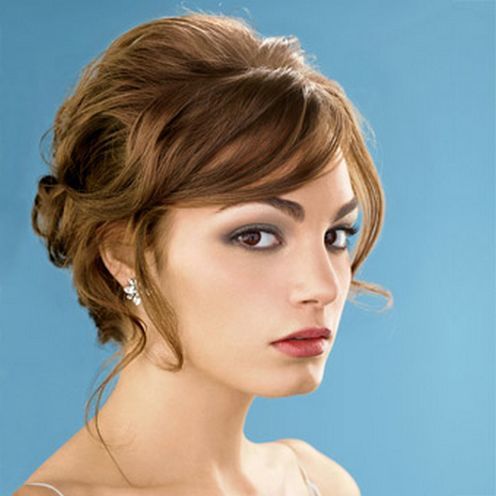 BRIDAL HAIRSTYLES FOR SHORT HAIR
1. Curls and twirls for the short haired girl, and she would look chic on her wedding day. But if you want to keep it classy, use waves instead of wild curls, falling on the sides of your face and a little towards the front.
[Also Read: Indian Bridal Hairstyles For Short Hair]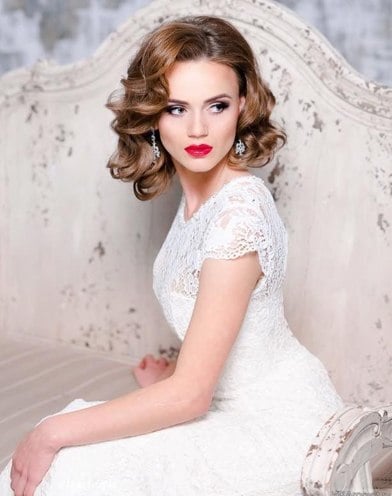 2. You could still wear your hair short and emulate the waterfall dance, pairing the look with a chic maang-tikka and maybe a flower with the faux waterfall hairdo for short hair!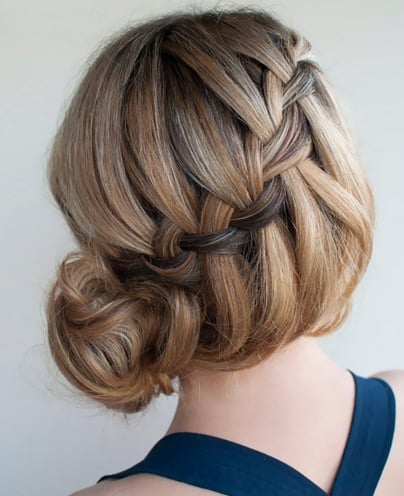 3. Have short bobs and would want to dress it in bridal hairstyles for short hair? Here's an info graph that shows you how to do so in five easy steps, sans the fuss. Choose chic hair accessories and doll up the hair as you would like it to be on D-Day!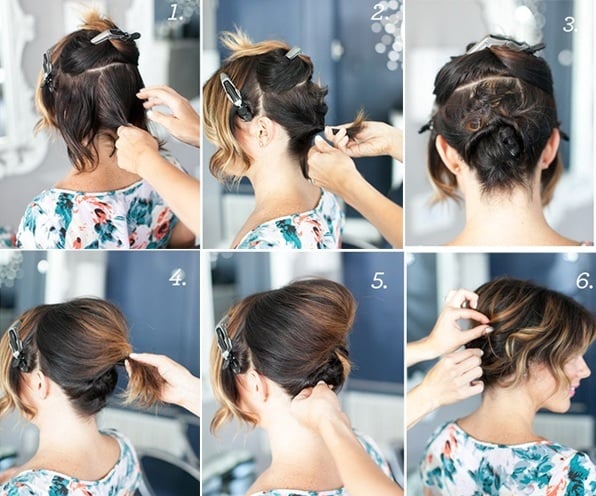 4. A short hair pop-up bouffant hairdo is apt to wear at your wedding and can be decorated with simple yet elegant hair accessories too!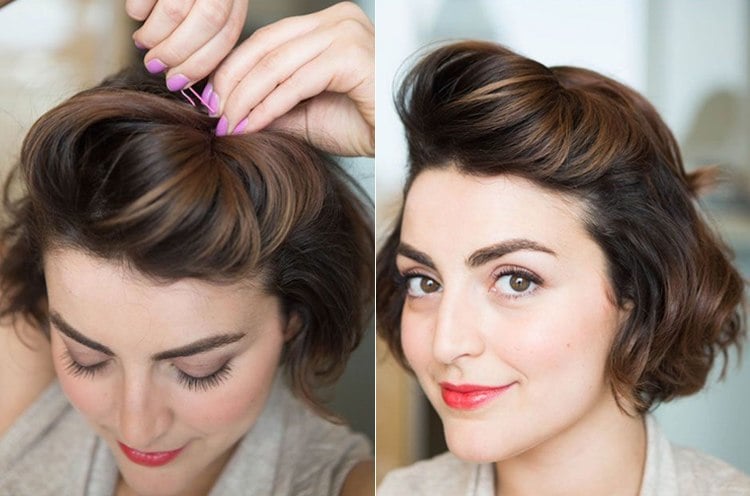 5. Side waved bunny girl look for short hair is a cool option to think about. You don't have much time to waste and this hairdo doesn't demand too much of hair products or styling too.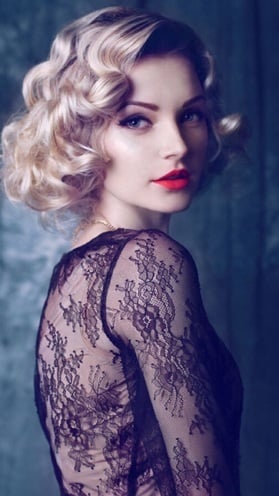 6. For the PYT with pixie hair and should she too want to make a statement at her own wedding, the ideal hairdo would be combing it sideways and placing a lace hair accessory on it!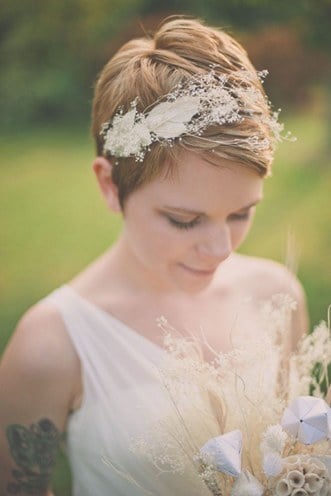 7. For very short pixie hairdos, there are short hair wedding styles galore to choose from. Here are a few styles to seek inspiration from and to emulate at your wedding!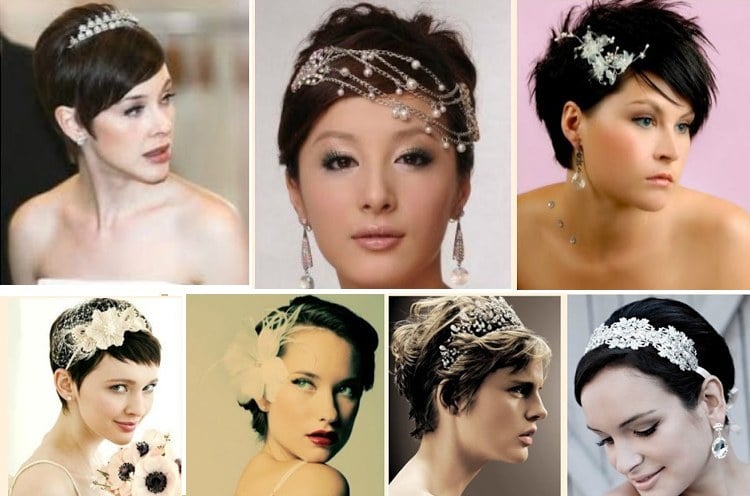 8. For girls with short hair and dreaming of a chic updo, there are many ways to style the hair for a princess look. Here is an easy DIY braided low updo for your short hair to wear. Practice from now!
[sc:mediad]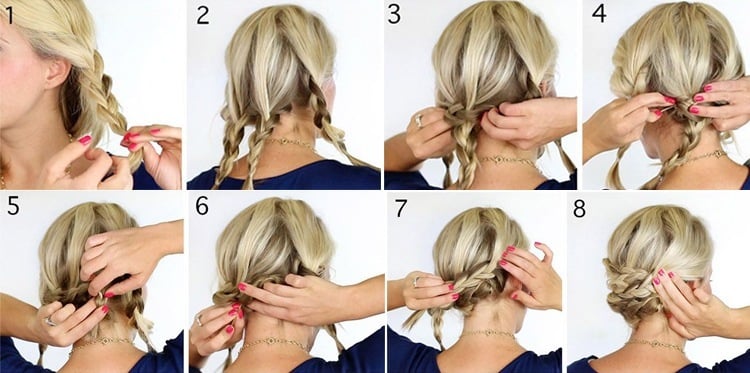 9. Some girls like it sassy and edgy, which is why we would want to see a bride dressing up her hair in the quiff-whiff bridal hairdo.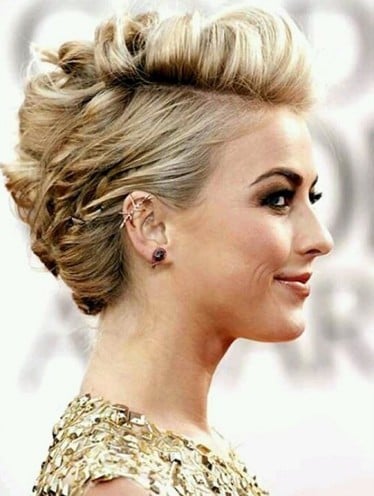 10. Keeping it very simple and elegant, a floral touch is all that one needs to make the bride glow in her own resplendent aura!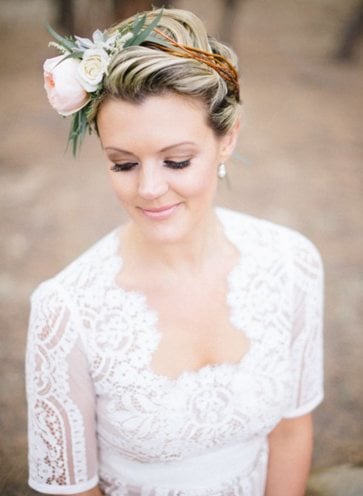 11. Puff it up at the back, side-sweep it to the front and wear a chic hair accessory to emulate the look of a diva at your wedding!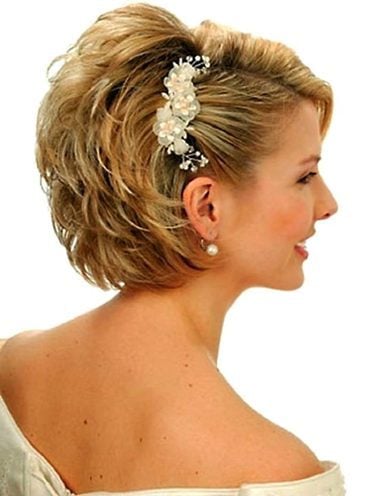 12. One could even emulate the elegant side-swept blunt bob or a faux bob hairdo for the wedding. Accessories are optional, but a beautiful birdcage veil would do justice for sure to complete the look.
[Also Read: Long Blonde Hairstyles]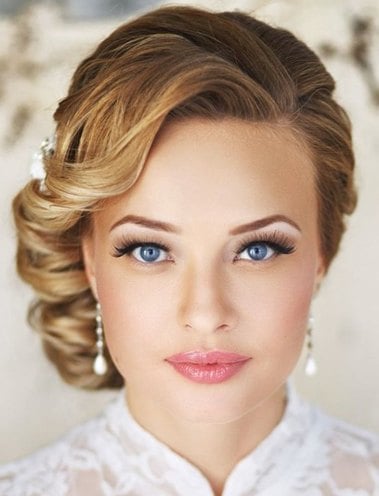 13. There are brides that wouldn't want embellishments on their hair whatsoever, and yet would shine, thanks to the lovely vintage waves thrown around with blow-dried hair!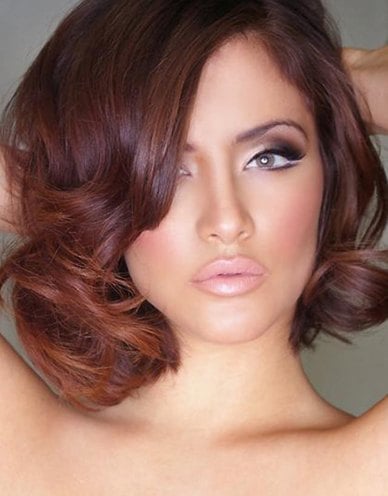 14. Mess it up and add a bohemian headband for the winter wedding hairstyle to flaunt. Chic and cool is the bride who wears her confidence like a crown on the head of a queen!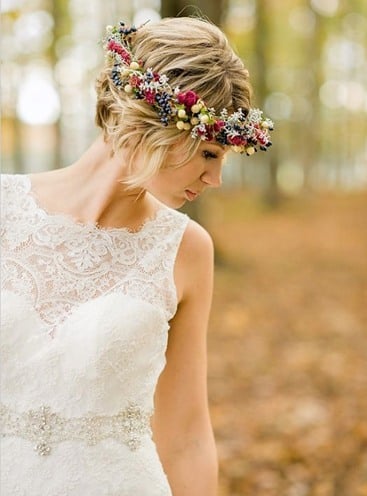 15. The crunched pixie look is a sexy number to try, with plenty of hairspray and mousse, using your fingers and nothing else!
[Also Read: Bridesmaid Hairstyles For Long Hair]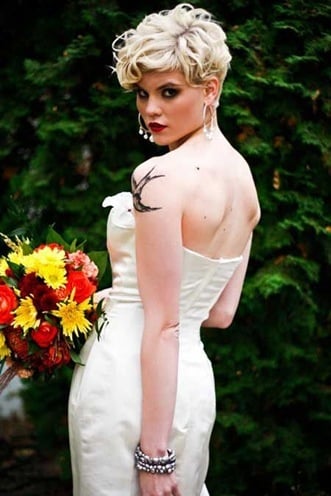 16. Curls and short, and want easy wedding hairstyles for short hair, pin up the hair from the back and let the wild curls in front go astray.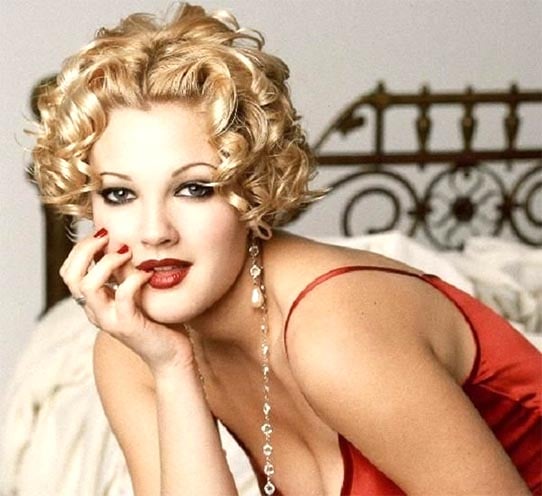 17. Wouldn't you want to try and emulate the Great Gatsby hairdo?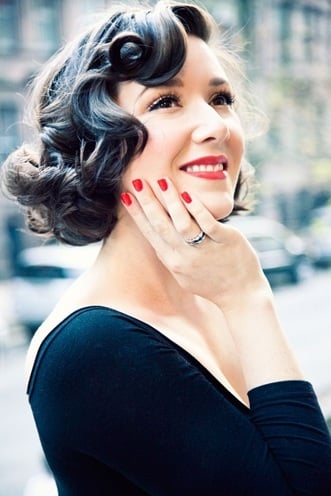 If you would like to wear your hair short at your wedding, we have shown you the many styles on how to make bridal hairstyle for short hair. Be glamorous and make a statement, go right ahead and flaunt your bridal tantrums now!