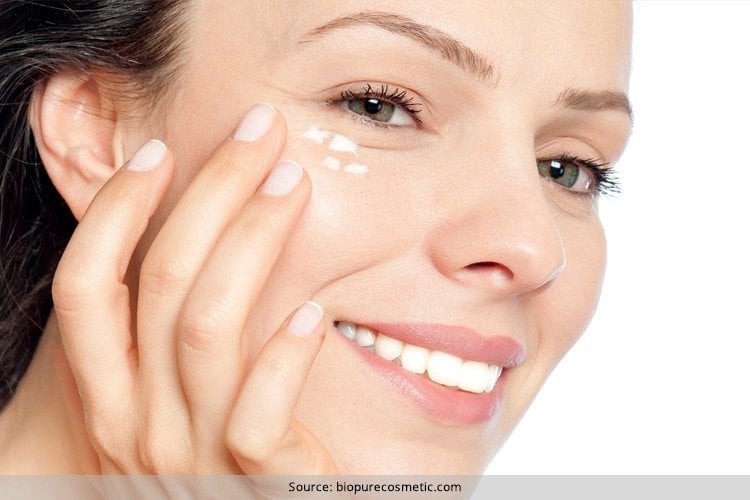 We aren't here to speak medically about a health issue or a skin condition, but we are here to advise you to speak to a specialist on the same. However, there are hemorrhoid creams that can help you with better facial skin. And before you drop your jaws, we encourage you to go ahead and check with experts on the same.
Hemorrhoid Cream For Wrinkles
It Is a Fact that many women across the globe have been using hemorrhoid creams for the face, and have come up with astounding results. You may have never ever thought about the same, but it is true. Women across the globe have employed hemorrhoid creams and they have prevented signs of ageing from happening too soon to them. So is this the best resort on spending less and getting your wrinkles away? Let's take a look.
[Also Read: How To Get Rid Of Wrinkles Around Mouth]
When it comes to preparation H for puffy eyes, experts say prep H is a medication easily available over the counter and can combat swollen and puffy eyes. This is because the formula has Phenylephrine HCl 0.25 percent. This is an active ingredient that acts as a vasoconstrictor drug which constricts blood vessels. This is why most women using prep H creams have shown us the best results so far. Prep H actually forces excess water to leave the skin, and leaves behind suppleness and softness too.
Talking about hemorrhoid cream for wrinkles or hemorrhoid cream for eyes or even hemorrhoid cream for face, reality is that it works. It works the way it has to, and only logically so by shrinking veins on any area of the body it is applied.
This Is How It Works
When you apply a branded pile cream for face or under the eyes, the key ingredient in it phenylphrine HCL starts to do its magic as a vasoconstrictor; the main reason why hemorrhoids are beaten when this cream is used. Zinc Oxide in the formula is a mild acid which also helps close the pores and tighten the skin cells as well, and witch hazel extracts too work as a vasoconstrictor too. The three work well to shrink veins, say medical experts and beauticians. And in many cases, the prep H cream has helped people have an instant face lift too. However, it doesn't work for delicate and sensitive skin types!
[sc:mediad]
If You Have Drooping Skin
Say you have wrinkles and dropping saggy skin around the eyes or the face, doctors say you can use piles cream to tackle the skin issues. All you have to do is to apply (as per your physicians' direction) a dollop of the cream around the skin that flags, and leave it overnight. This would help pull the skin back in place, pores would be shrunk and the blood vessels would constrict too.
If You Have To Beat Wrinkles
A beauty hack for sure, preparation h uses does involve helping someone beat the signs of ageing, such as wrinkle and crow feet too. It is known amongst the fashion fraternity as a secret, but now that you too know it, you can quick fix the areas before you take those selfies.
Puffy Eyes No More
Yes, you can use a reputed hemorrhoid cream for eyebags too. In doing so, you would be able to recover the skin elasticity, shrink puffiness and reduce the amount of dullness around the eyes as well. Once again, if you have oily skin, its best to ask your doctor whether it is okay for you to use hemorrhoid cream for eyebags, because the oiliness of the cream can make the skin look bad.
Reduce Dark Circles
Most hemorrhoid cream for eyebags are used also to remove dark circles from under the eyes. This is because the potion and formula in it is a vasoconstrictor in its own rights. Only your skin specialist would be able to tell you how much and when to apply hemorrhoid cream for eyebags and dark circles.
Get in touch with your doctor or skin specialist today, to know if hemorrhoid creams are best for your skin type to use!