Lip balm makes our lips soft and supple, gorgeous and may we say, kissable too. In all forms, lipbalm is a must have in every girls' pocket or purse, without which a day wouldn't go. We are here today to talk about why natural lipbalms should be used. And we would also share lovely natural lipbalm recipes with you too.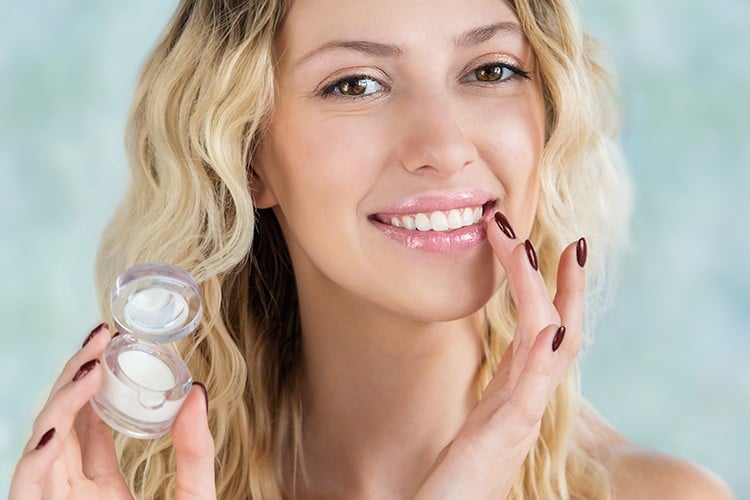 Please read on and be well informed for the same, because DIY is the best way to save money and keep those lips supple and smiling too.
Why Natural Lip Balm?
Our lip skin is highly absorbent and hence needs the right amount of care, or else it would dry and chap. When you use too many commercial lip balms, the skin surrounding the lips would lose its elasticity. With plenty of dryness and low on elasticity, the lips would prematurely age as well and cause fine lines around the mouth region too.
Many commercial lip balms have chemicals in them which can be carcinogenic for the body.
They have parabens and fragrances that are harmful for your lips.
Traditional lip balms would have synthetic ingredients in them, some of which are petrochemicals which you really don't want to put on your lips.
When it comes to the coloring part, traditional commercial ones have fake colors added to them.
Cruelty free beauty is what we fashionistas should aim for, and most commercial beauty companies test their products on unwilling animals.
Now that you know why we should use healthy natural lip balms made at home and not the commercial ones, let's take a look at some easy weasy DIY lip balm recipes to try and make.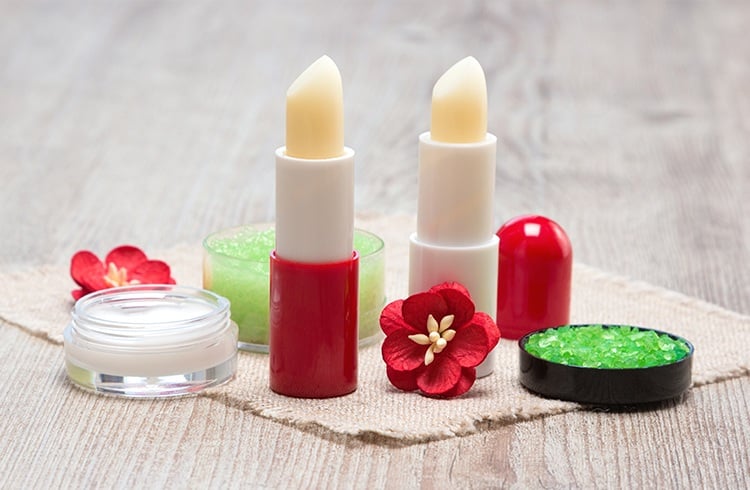 Here are Some Homemade Lip Balm And Lipstick Recipes For You:
1. Natural Lip Balm:
Here is an easy recipe to make your own lip balm at home, which even kids can use. It is safe to use around the lips since every ingredient in it is non-toxic. Here goes!
Ingredients:
20 Drops Of Essential Oil Of Choice
Instructions:
In a small pan, put an inch of water and place it on medium heat.
Now place a small jar in this warm water.
One by one, except the essential oil, place all the ingredients in the glass jar.
Allow the ingredients to melt slowly and make sure not a drop of water enters the jar.
Once the ingredients have melted, stir the same and switch the heat off.
Let the jar be in the water for ten minutes to absorb all the warmth.
Now pour the essential oils in the jar.
Stir and quickly close the jar.
With the help of a dropper, fill the containers with the newly made lip balm.
Let the mixture settle and cool down and harden in the next five minutes.
Allow the lip balm to harden further for the whole day or night.
Remove and use the lip balm the next day onwards.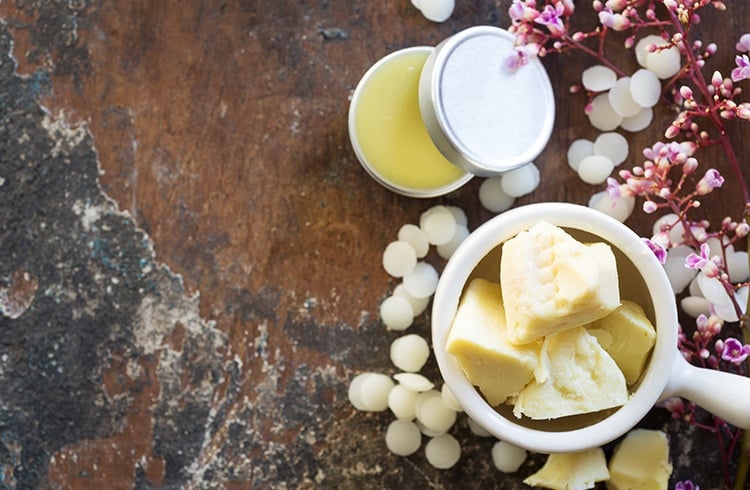 2. Lavender Lip Balm:
The lavender lip balm is soothing for the lips, amazing to smell and is a soft lip balm which would work just fine for any lip skin type. Here is how to make the lavender lip balm and use.
Ingredients:
4 Tbsp Jojoba, Almond, or Olive Oil
7 Drops Lavender Essential Oil
1 Tsp Colored, Natural Lipstick (optional)
Instructions:
Begin by taking a small stainless steel pot and warming all the oils and the honey and the beeswax in it on very low heat.
Stir the ingredients and melt them completely.
Remove the pot from the stove and add the vitamin E oil, essential oils and cocoa powder quickly into it and whisk them well.
Add the colored lipstick and whisk again.
Now take another pan into which ice cold water is put.
Place the mixture pan into the ice cold pan and continue whisking.
Add the remaining honey and whisk more.
Now transfer the lip balm into containers.
Wait for the whole day for it to harden.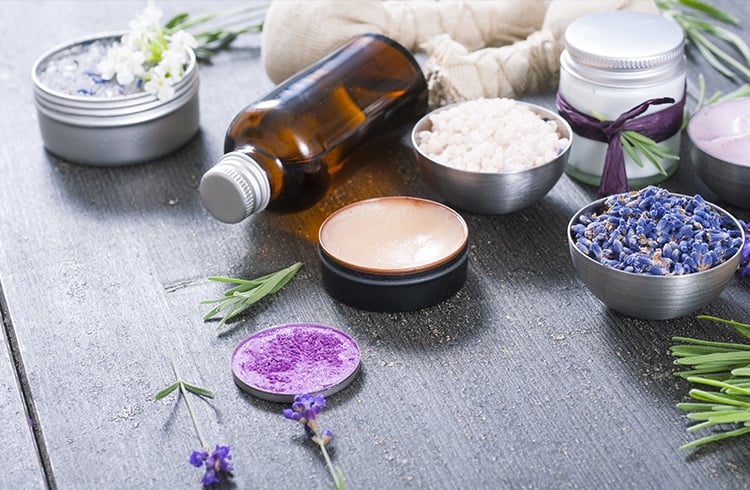 3. Coco-Rosey Lip Balm:
The use of coconut oil in this lipbalm is great, since it helps reduce dryness and flakiness of the lips, and makes the lips smooth, supple and soft too. Here is the recipe for the coco rosey lip balm.
Ingredients:
1 Tbsp Grated Cocoa Butter
3 Drops Rose Essential Oil
Instructions:
Take a small stainless steel pot and melt the coconut oil in it on very low flame.
Once the melting is done, it would be time to add the roses.
Stir well on very low flame.
Steep the mixture on low flame for an hour.
Strain the oil into another bowl.
Wipe the original stainless steel bowl and then re-pour the strained oil in it and on low heat start heating it again.
Now add the cocoa butter and stir on low flame.
Add vitamin E to this solution and other essential oils.
Stir well and transfer to a container.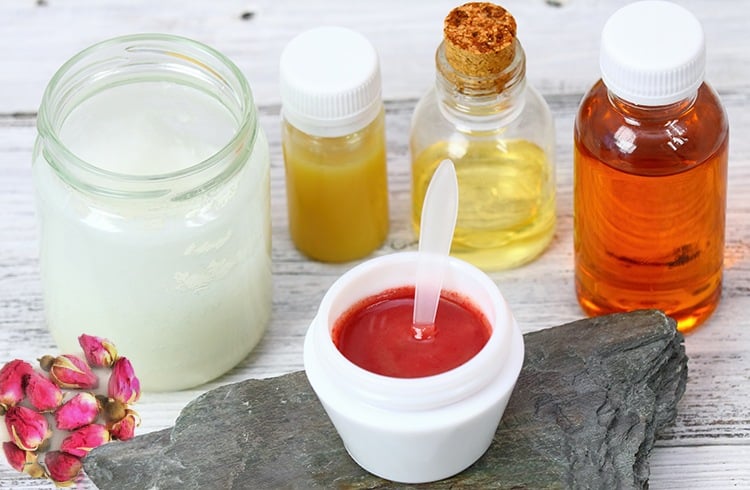 [sc:mediad]
4. Homemade Lipstick:
If you don't want to use commercial lipsticks that have unknown harsh chemicals and ingredients in them, you then should try making this homemade lipstick. Here is the recipe for the same.
For the base you would need:
This is the base that will help make the smooth clear lipstick you want. It is very protective for the lip skin and will help moisturize the lips too. It is made from natural ingredients and hence safe to use on the lips.
To add color, you would need:
1/8th of Beetroot Powder for redness
1/4th of Cocoa Powder for brownness
1/4th tsp of Bentonite Clay for matte lipstick
Any Essential Oil of your choice, just one drop.
Instructions:
In a small glass jar put the beeswax.
Add the coconut oil to this mixture and stir.
Place this jar in a shallow pot over low heat for all the ingredients to melt in it.
Remove from heat after the melting is done.
Add the essential oil and stir.
Use a dropper to pour into containers.
Wait for a whole day to set and harden the lipstick and to cool it.
Use the next day.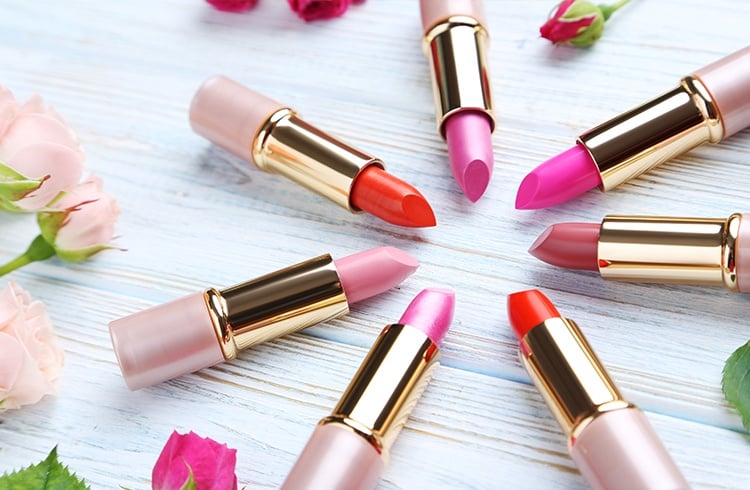 5. Lip Balm with Candies:
Let's make a yummalicious homemade lipbalm, and one that our friends would be super jealous about. This time, we would make a lipbalm with candies. Here is the recipe.
Ingredients for Galaxy Lips:
Instructions:
In a double container, pour some water into it and place two little bowls in it and on low heat.
Put half a teaspoon of coconut oil in each bowl.
Take your choice of gummy candy and place them in each bowl which has the melted coconut oil in it.
To add color to this mixture, take a non-toxic crayon and break them and place them in each bowl which has the melted gummy candies and the coconut oil while it is still on low heat.
A dash of glitter in each bowl must be added for that extra zing bit.
Now let them all melt and be patient while doing so.
Remove from the heat and pour into lipstick containers.
Let it set all day to harden.
Ingredients For Cotton Candy Lips:
Old Eye Shadow or Pigments
Instructions:
Place two little bowls in a shallow pan of warm water on low heat.
Put half a teaspoon of coconut oil.
Add three drops of beeswax in each melting bowl.
Scoop out some pigment of your favourite old eyeshadow and add them to the melting bowls.
Blend the love heart candies in a blender into powder.
Add them into the melting bowls.
Stir and combine all the ingredients.
Remove from heat and pour into containers.
Let it sit all day and harden.
Ingredients for Rainbow lips
Instructions:
In a stainless steel bowl, add water and place it over low heat.
Add melting bowls in them as many as you want to melt various color of lipsticks.
Crush the lollipops in a small plastic bag to form a sticky powder.
Add the lollipop powder to the melting lipstick.
Give all the bowls a good stir.
Remove each bowl one at a time and pour them into a lipstick container.
Pour one color after the other in the same container to form a rainbow lipstick base.
Allow it to harden and cool for a day.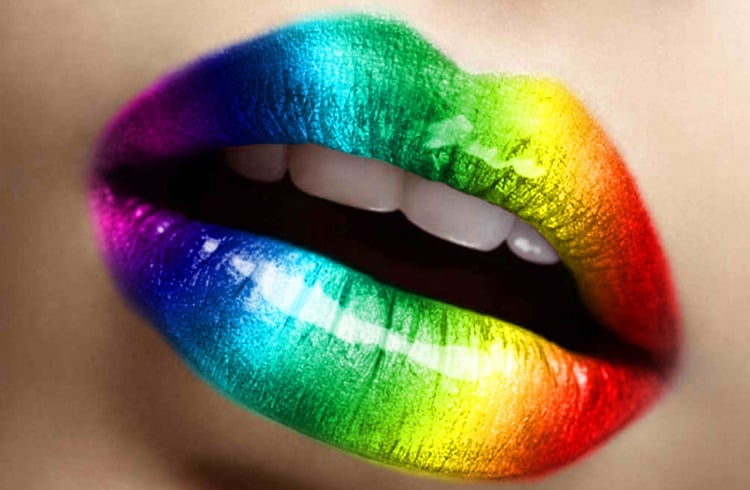 Source: sir-ipsen.deviantart.com
Now that you have learnt how to make your own yummy lipsticks and lip balms at home, do try them out. But first, here are a few tips to know off.
Tips:
Always follow the recipe and the ingredient amounts to the T.
Do not experiment with something you aren't sure of.
If the ingredients aren't available, check for the best alternatives by asking the author who made them in the first place.
Always wear gloves to keep your hands safe.
Do not ever melt the ingredients on very high heat.
Wear cotton clothing always since you would be around fire.
Have patience and give the lipsticks and lip balms time to melt and harden.
We hope this mini guide on DIY lipstick and lipbalms comes in handy!
Recommended Articles:
Easy Homemade Conditioners For All Hair Types
Natural Homemade Soaps For All Skins
Homemade Mouthwash Recipes
Homemade Sunscreen Recipes