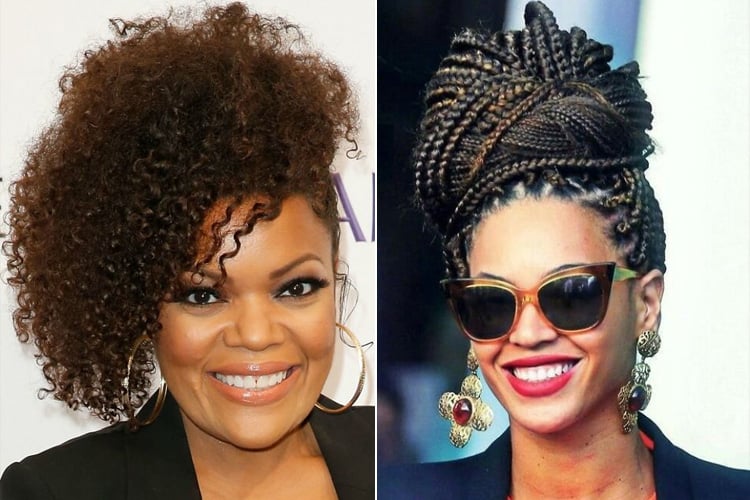 Guess the popular hair trend in 2017? "Naturalness". It makes you go back to the roots, where you belonged. It's an integral part of Afro-Asian culture. But how to use the unique texture and fabulous volume of "natural hair" to your advantage?
Let's find out:
What Is Natural Hair?
Natural hair is a movement which helps women of African origin maintain their 'afro-textured' hair. These hairstyles can be curled, coiled or left natural, but no straightening is done (using chemical straighteners or texturisers). By all means, go for hair twists, braids, or locks, but the 'afro textures' have to stay.
Which Hairstyle To Opt?
You can be a head turner with natural hairstyles. All you have to do is "go rock" your natural coils, kinks and curls. There are Protective updos, puffs, twists, finger coils, to Mohawks and Fauxhawks to try. Just pick one that you like, keeping your hair texture and volume in mind.
How To Choose Hair Styles?
Want the '90s crimp look or the ultimate curls? The wide band or the Marley twists? The box braid or the braided updo? There are so many options in natural hairstyles worth exploring. To each, her own!
Here is the list of natural hairstyles for women:
Natural Hairstyles For Short Hair
1. Natural Updos for Short Hair
Natural hairstyle also means classy and professional. It's a fun style, at the same time, it's versatile too. You can braid natural hair, or twist them into a sleek updo, or create some soft waves either for an evening or when it's time to go for an interview.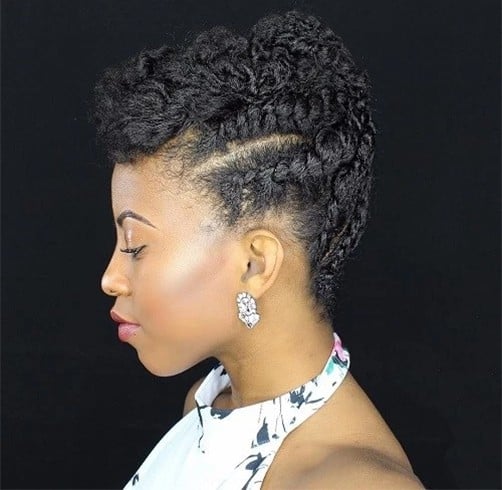 2. Frohawk Haircut for Curly Hair
This Afro-American hairstyle is a head-turner – gives you the edginess of a Mohawk, at the same time makes you look chic. Just proves how Mohawk can take you places while sprucing up your natural hairstyle in a unique way.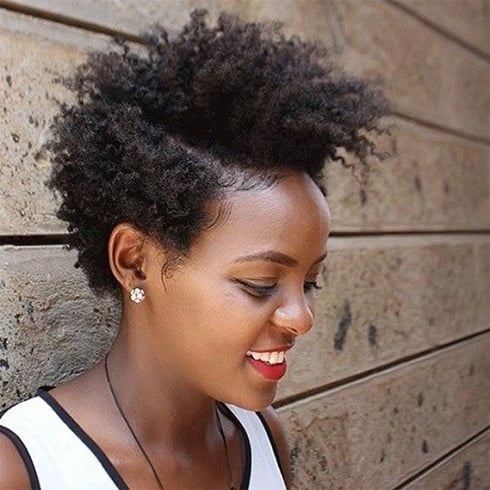 3. Mohawk 'Sectioned' with Small Coils
Can't pull your hair locks in a ponytail? U can…Just pin it into a Mohawk in the middle of your head, without forcing it into a tiny bun. Now add in a parted design to get that unique natural hairstyle (befitting short hair). As an option, you can make it spikier. Go, try it out.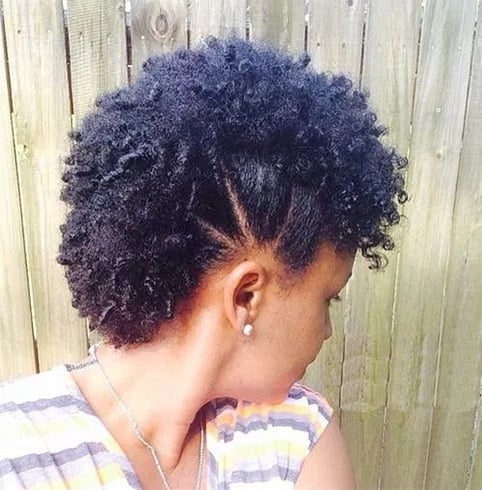 4. How To Do a High Puff on Natural Hair
You want a curly ponytail but don't have enough hair length. I would suggest an 'afro puff'. It's a good option, when it comes to getting natural hairstyles for short 'crop'. Did you know, this natural hairstyle looks glossy and smooth? Superb it is for formal occasions to a night, when you are out on a date. How stylish!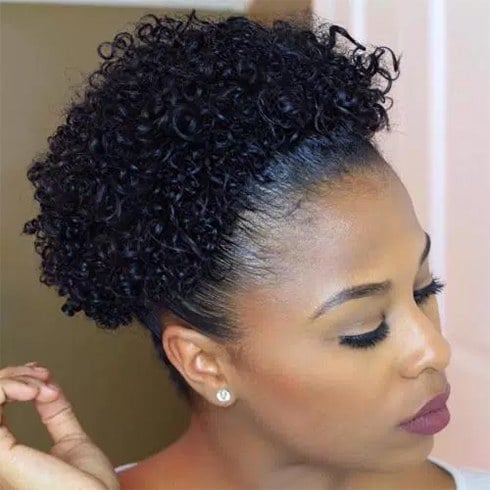 5. How To Do Coils on Short Natural Hair
Coils are the CUTEST. No matter whether you have naturally tight curls or not, you just have to manipulate your hair. Go for flexi rods, twist out (done up well) or straw sets, to get that perfect hairstyle for short hair.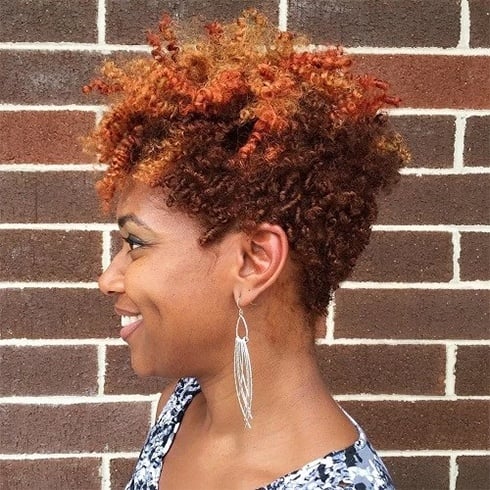 6. Afro Bob
Red hues are in! They always were. Plum reds or copper reds – "the red syndrome" looks fab on natural hair. It's a reverse on the ombre look, by fading upward into bright burgundy. In short, add some colour to your curls and up your wavy natural hairstyle.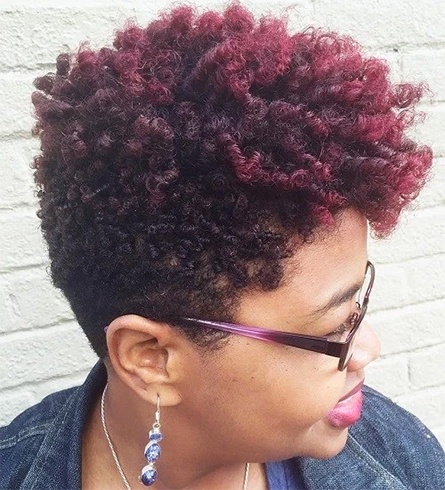 7. Twist! Twist!
Bored of your everyday Afro? On-the-lookout for something new? Go in for a short twist. And a Gorgeous one! Just pin up your hair on one side to get that added style. It works!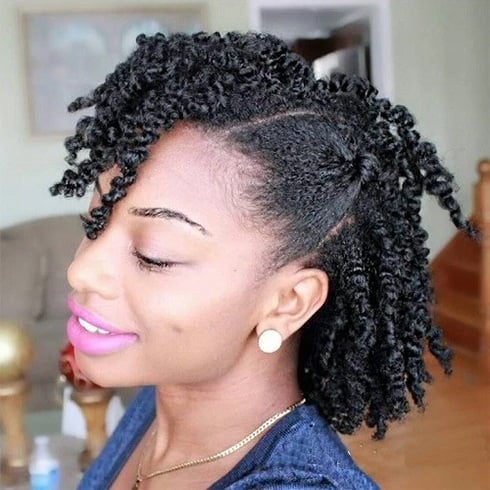 8. Knot-yourself-in-headscarf
Description: Have a love for headbands, headscarves, bandanas? This look of them looks timeless, versatile, and good for protecting natural hair. Don't want to show off your hair some days, then this look is perfect!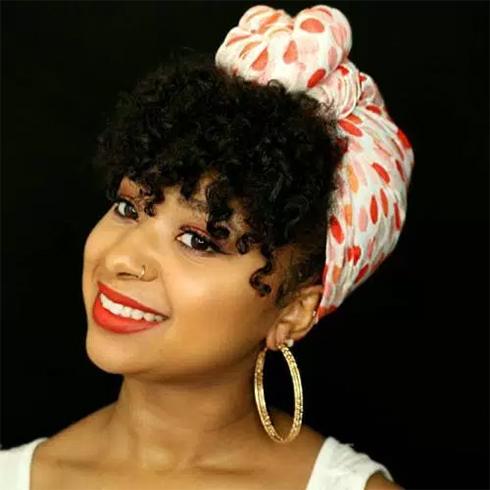 9. How to do a Twist out on Natural Hair
This one is an easy natural hairstyle for Afro-American ladies when it comes to short hair. It gives you full curls without "heat". You can label it as one of the popular protective hair style among the "naturalistas". Easy to maintain, you can sleep on it, without messing up the curls. It protects the hair on the edges which are prone to hair breakage most!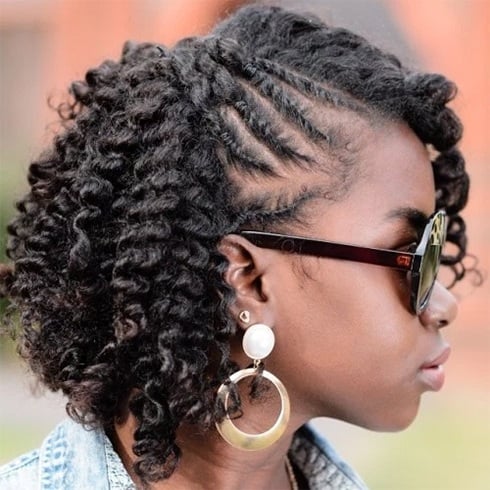 10. How to Do Sides Clipped
This is a wild curly hairstyle. Full of confidence, appeal and BANG effect! It tapers the curls in the back, making them appear wee longer in the front. Whenever you are feeling bold enough, go get this look. Wanna look more daring? Team it up with a red lipstick, and winged eyeliner.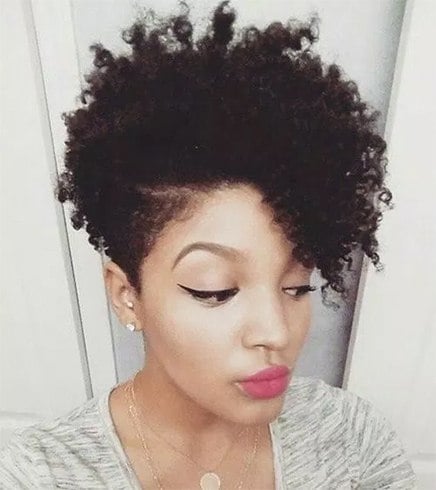 11. How to Do Two Toned Hair
"Growing" your hair is a tough task. Really tough! Once started, one loses interest midway. Doesn't matter. Stick to your mane. Just add a pop of colour….a 'splash', you know. The cute shade of blonde that you get will hook others to you. Honestly!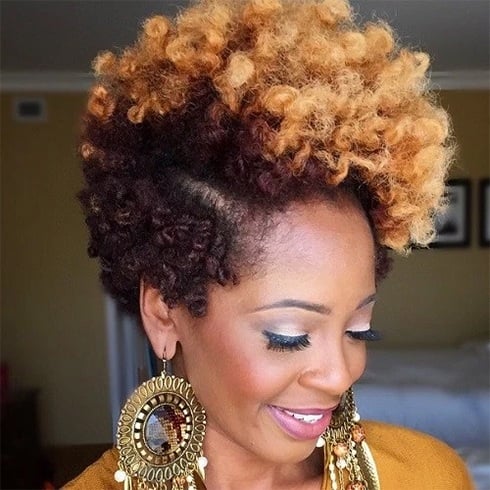 Natural Hairstyles For Medium Hair
12. Cotton Candy
'Staying natural' it seems is the theme of celeb Esperanza Spalding. Which is why, she loves sporting 'natural kinks' of medium length. When perfectly combed out, they look oh-so-pretty. The texture of her hairstyle matches the flower on her strapless dress, so cutely!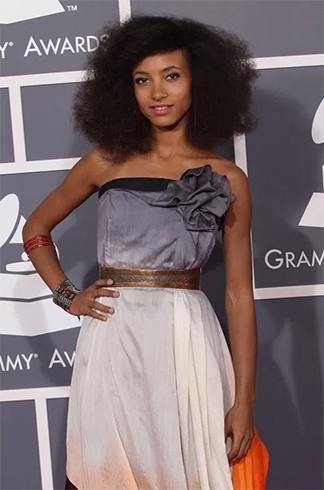 13. Spiral-Go-Spiral
When Songtress Brandy Norwood goes natural, she makes it a point to get the ideal ringlets. She then gets them trimmed to give her a rounded shape, which is most apt for mid-length natural hairstyles.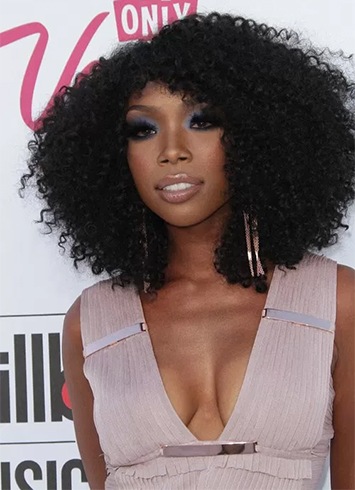 14. Wispy Curls
Sophie Okonedo strikes the right chord with her medium length curls covering her ears. It helps reveal her awesome hair texture and accentuates her neckline in the process. We love!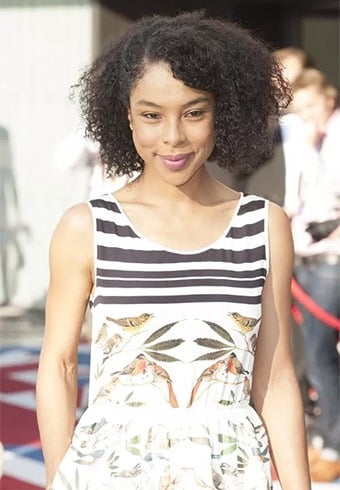 15. Curls-and-Smooth
What makes Kelis kill? Her short ringlets with lovely texture which give out a trendy and super neat look. This natural hairstyle of hers is shorter on the sides and at the nape. Chilling, right?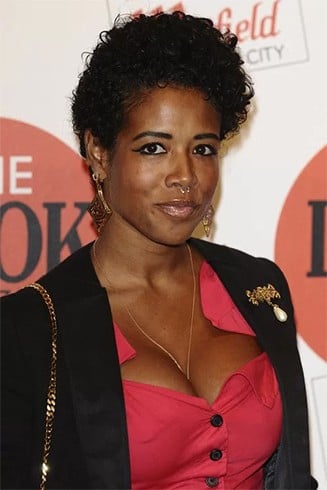 16. Layered Waves
Wanna know how to relax back in black hair? Ask Jennifer Hudson. Look at the perm-like waves and gorgeous volume on the sides of Jennifer's face.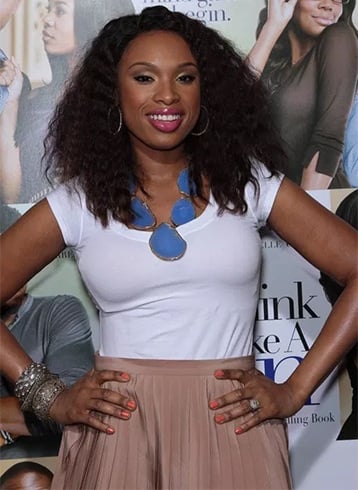 17. Natural Curls
You know for a fact how Naomi Campbell is so popular with her poker straight black tresses. But once in a while when she steps out in her natural hair, like she did on GLAAD Media Awards, she looked truly FAB. The round shape of her hairstyle flatters her beautiful oval face, and lovely pointed chin.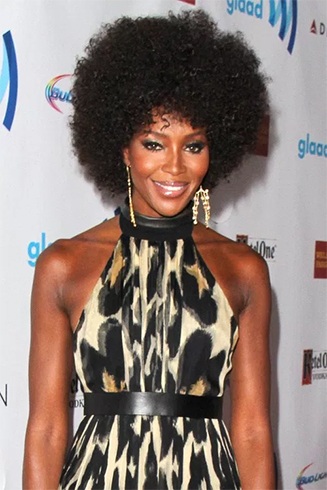 18. Pillbox Hat Updo
Yaya Da Costa is a true admirer of natural hairstyles. She prefers going for medium length curls, and likes to toy with the idea of elegant updos. Have a look at the sleek updo, and the bun-worn-as-a-pillbox hat. Quite cool! In fact, the bun's texture and the print of Yaya's dress are so much in sync. We bow down!
[sc:mediad]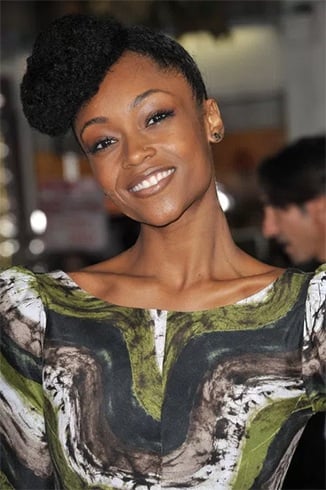 19. Black Curls (and Polished!)
Now who wouldn't want to wear an updo like the one of Shingai Shoniwa – full of collective mass of shiny curls, piled on the crown. It' a lovely hairstyle idea for the evening, don't you think? The curls got further polished with her fancy looking jeweled hair piece which looks like an exquisite brooch in hair. This one is a show stopper!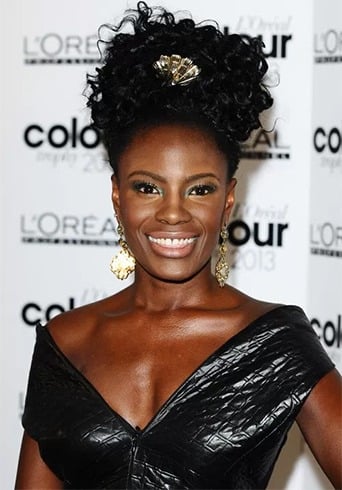 20. Natural Hairstyle With Asymmetry
Hats off to Teyonah Parris for showing off her simple and magical hairstyle for natural hair. Look at the deep side parting. And a killing combination of sleek texture and kinky coils. She's got it!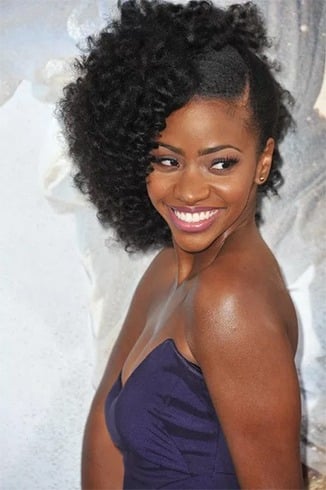 21. Roll-Above-The-Forehead
Would you call it a Cannes hairstyle? The one sported by Janelle Monae. It's a cool updo for natural hair, if you ask. Might look similar to a French knot – the only difference is that it has shifted towards the forehead, this time.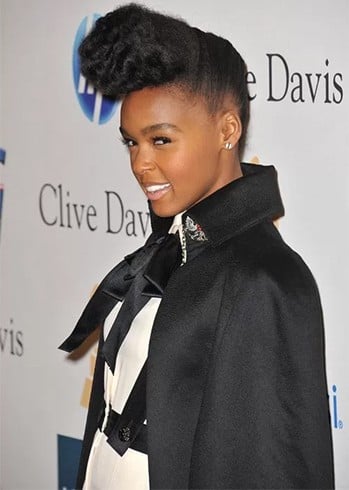 22. Twisted Braids
Description: Jessica Williams likes to go in for twisted braids, which looks easy and intricate at the same time. We would call it a hair construction (without offending the ones who are in cement-mortar) considering it has fishtail braid on the front, and a knot with braid hanging freely at the nape.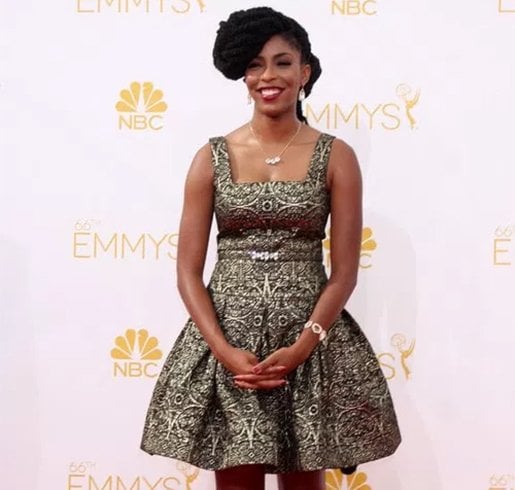 Natural Hairstyles For Long Hair
23. Two Peaks-Updo
One of the good points about Shingai Shoniwa is that she is a fan of natural hairstyles. She juggles between voluminous bow-tie to a bulky braided bun or long natural hair standing upright. All for long hair!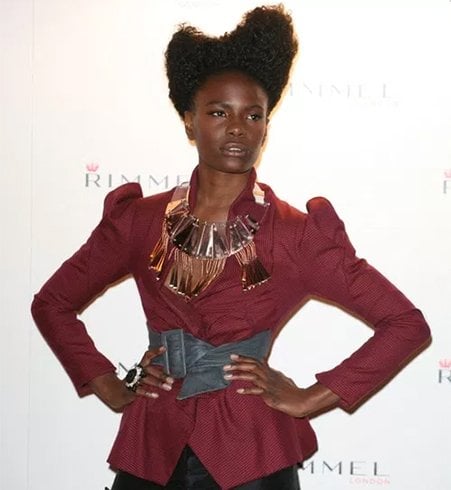 24. Tree Braids and Kinky Waves
What did Jill Scott come up to? Is this a mystery or a reality? Both, actually. She extended her natural curls and did some neat braiding of them. Now this is a natural hairstyle she wears almost every day. When it comes to the evening, she put on a beautiful jeweled hair piece.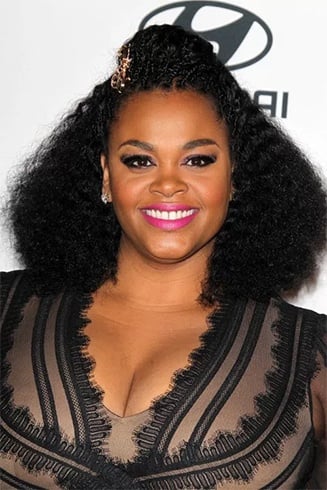 25. Low Pony-n-Box Braids
One of the most showy performances of Keri Hilson's was at the "Riddick" L.A. premiere. The songstress made a grand entry with her below-the-waist box braids. It's a Statement!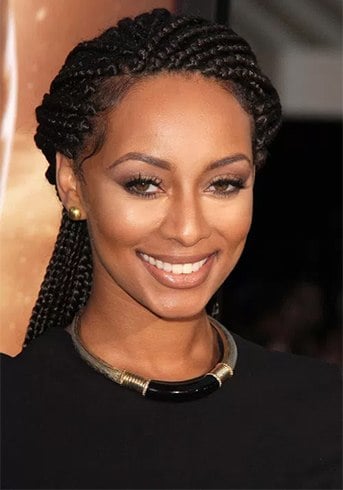 26. Voluminous Times!
Yaya Da Costa is known to wear easy natural hairstyles. Combing natural hair back! Her locks look like a voluminous cloud around her face. It also reduces the risks of hair breakage.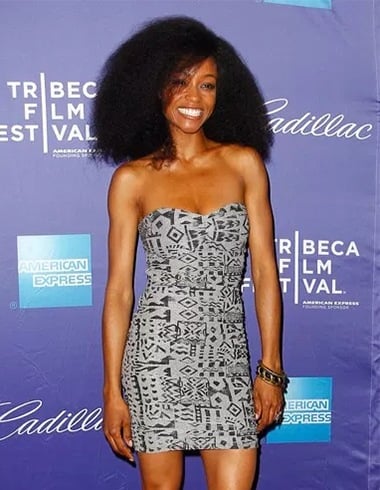 27. Updo From Thin Box Braids
Amber Riley opts for protective hair dos for purpose of length retention. And box-braids help her get the most long-lasting protective hair style. Notice how cool Amber's updo from box braids looks, and in tune with her necklace and outfit.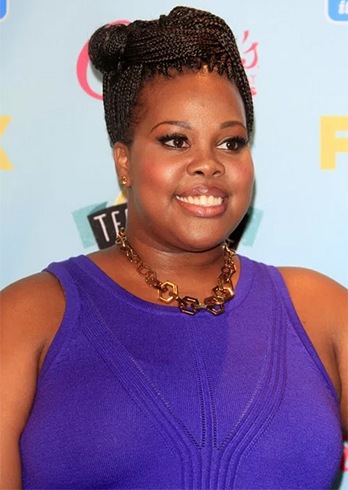 28. Curls-n-Braided Headband
When Oprah Winfrey thinks of going for a braided headband on her black hair, she succeeds with her cool-n-curly hairstyle. Take a look at the lush black curls for both medium and long hair lengths. They are bulky and voluminous. Use a headband, if you want to lift them slightly off the face.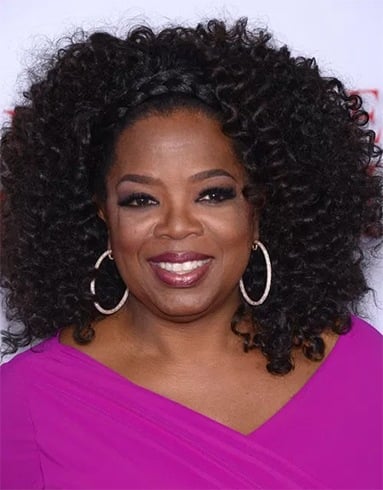 29. Long Pony and Curly
How beautiful Ashanti is! With fluffy curls tied up in a long pony falling at the back of her head. Are the curls real or made up into a pony? Dunno! But whatever, she proves how convincing natural hairstyles can be.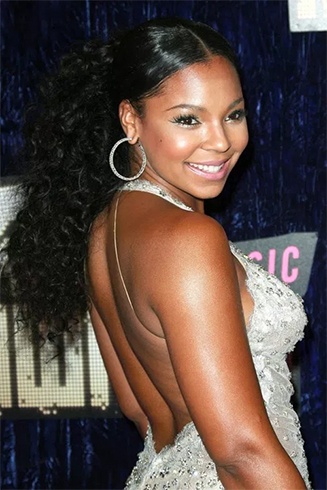 30. Asymmetric Twist
Corinne Bailey Rae loves her long natural curls. But is open to keeping them trendy. Like sporting a sweep on one side. Which looks cute! Such is her experimental nature with curls that she keeps them defined on one day, and fluffy on the other.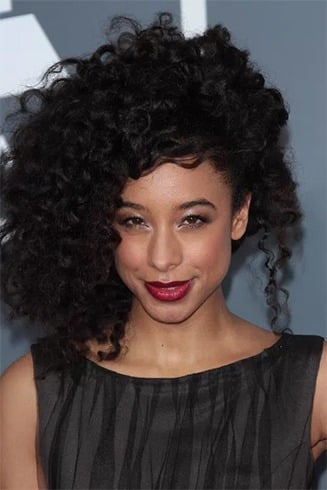 31. Curly Updo
Jada Pinkett Smith went ahead doing her oval face and graceful neckline by lifting her natural curls up, up and away into a sassy updo. This high pony – with thin wispy ends and braided headband – makes her the Queen of Grace.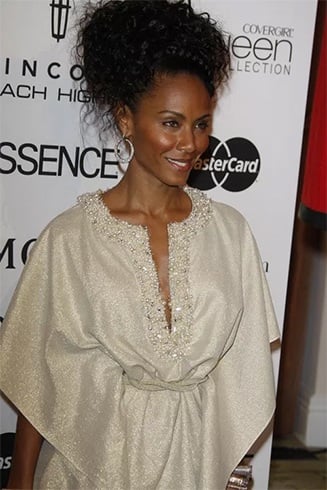 32. Two-Tone Ponytail
Jordin Sparks sports her cute curly texture with the lovely light brown shade. It matches her skin color and dark brown eyes. Its her way to add some spice to natural hairstyles.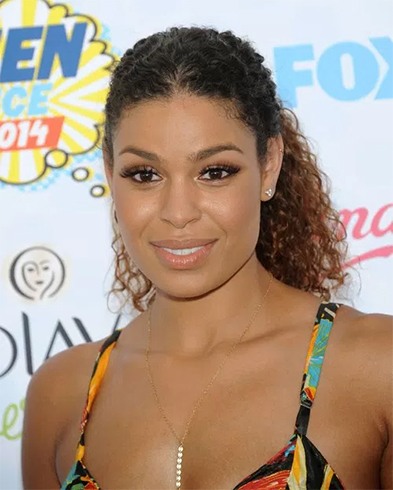 33. Layered Haircut
Description: The problem with girls having natural hair is that they have to work hard – quite hard – in growing long curls. Also, due to the curls, the hair roots look 3 times shorter, but for the layered haircut worn by Kelly Rowland which proves it otherwise.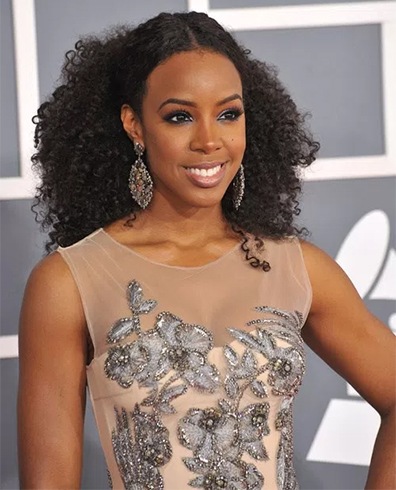 Protective Hairstyles For Short Natural Hair
34. Short-n-Sweet Protective Hairstyle
Perfecto Protective Hairstyle! Wear it during day time, easy to sleep in at night. It's simple, pretty and special. Put in some extra moisture before you get started on this one.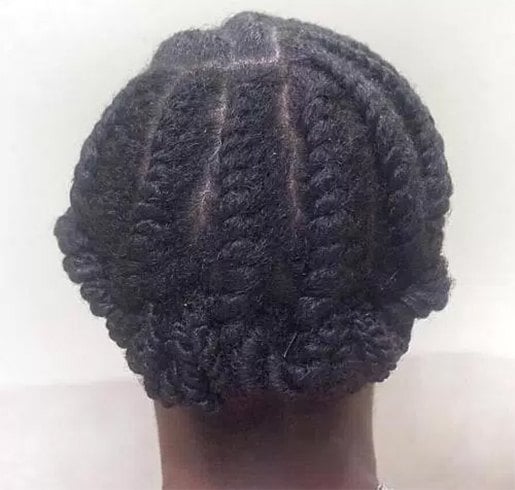 35. Cornrows
Have short and relaxed hair and wish to extend and protect them? Go for cornrows. It will make you feel beautiful in days to come.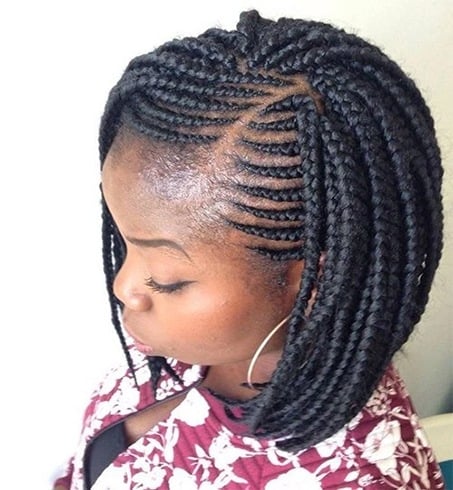 36. Pineapple Updo
Feeling good on the very thought of pineapple? You should. When you pile your hair at the front of your head, you have created a lovely pineapple updo. Did you know you can go to sleep with curls and twists, without hampering the style?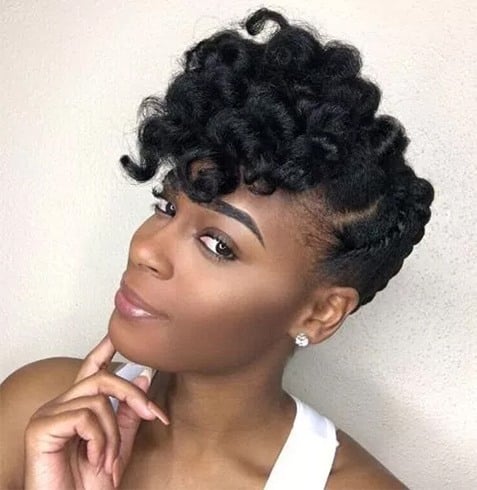 37. Classic Braids
How does the idea of "Bob-length braids" all over the head sound? Superb. They are not a one-day affair, they can last for weeks. The best part is they take :zero: effort to maintain.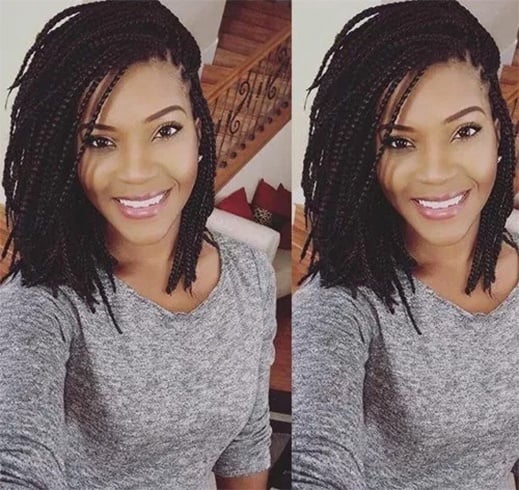 38. Protective-n-Twisted
The problem with short natural hair is the shrinkage they suffer after head wash. This makes the hair look a bit cropped. But if you want to add texture or flair, go in for individual twists or braids.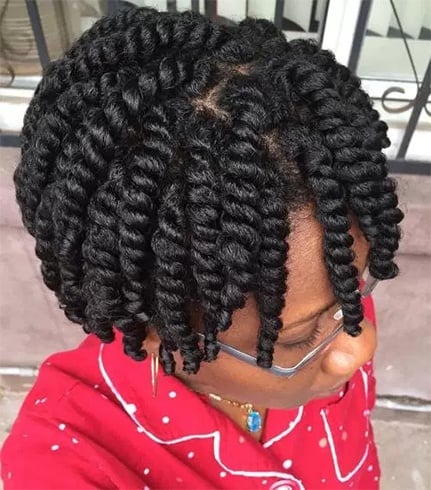 39. Natural Twist
Description: Having short hair doesn't mean there is lack of options. You can go in for bigger twists which let you enjoy a textured updo, even if your hair is in a ponytail or a bun.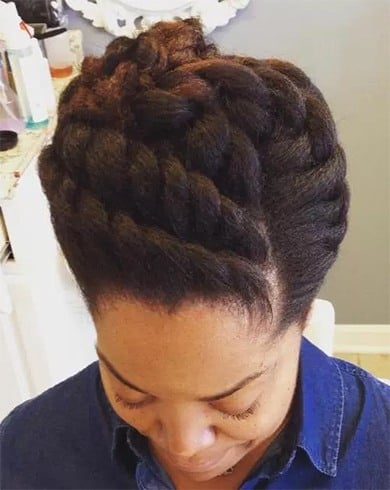 Tips for Natural Hair Care
Natural hair needs as much care as any other hairstyle.
Before getting on the hair styling aspect, nourish your hair, as well as scalp with natural oils. You can also apply hydrating balms.
Avoid fast-tricks as much as you can. Allow your hair locks to dry overnight.
Protect your hair from extreme temperature by wearing a hat.
Make it a habit to sleep with a satin scarf on your head.
Whoa! This was natural and protective hairstyles for you. How did you find it? Which ones would you try on yourself or suggest to your friends? Comments invited!
Images Source: wordpress
Recommended Articles
Hairstyles For Big Foreheads
Easy And Fashionable Hairstyles For Sarees
Traditional Indian Bridal Hairstyles