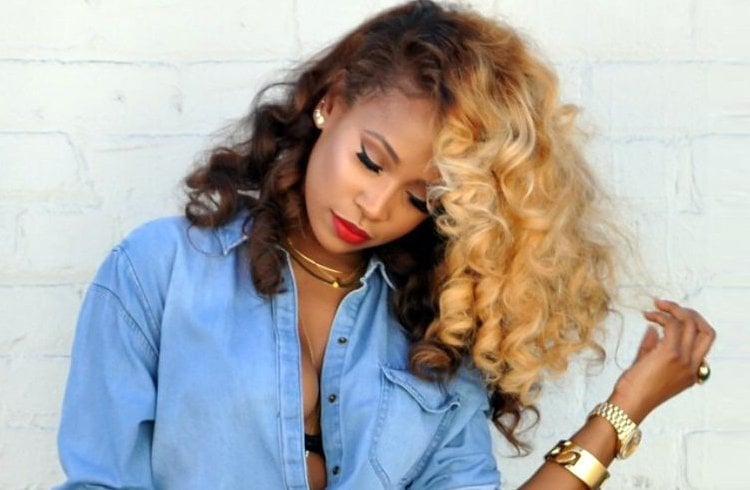 While the Indian media doesn't show much about how beautiful our dusky dark ebony skinned B-Town girls and models are, we are here to praise them all. At Fashion Lady, we find every skin tone in India and around the world, beautiful. With that being said, today we would like to speak about the rising trends of hair colors meant for dark or black skinned women. And the trend is catching up like a wildfire in a jungle. Please check out these shades!
[ Also Read: Ombre Hair Color Ideas ]
But first, let's understand the color types
The market is flooded with a range of formulas or colors for the hair to change shades from one to the next. Each of them claiming to be safe and apt for dark skinned women too; making the hair look super sexy, gorgeous and vibrant as well.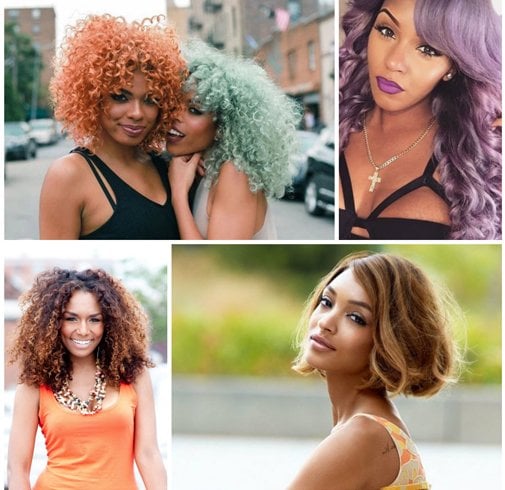 There are many color rinses available, which are easy on the hair, gentle to use and sans the indulging of ammonia and peroxide in them. You get more depth and shine to the natural hair you have with a touch of color, and you don't have to visit a parlor for the same. It does wash out over time, which means you have to retouch the hair with the color rinse once in two weeks for the vibrancy to remain. The concept of temporary hair colors are for those who wish to have their hair colored for a short period of time; as the name suggests, temporary. It lasts for three washes to the max and as the color rinses off, you would need to retouch in a fortnight. You don't need to pre lighten your hair, and there are no harsh chemicals in the hair color as well. Temporary hair colors only coat the cuticles and don't enter them.
A notch up from the color rinse and the temporary hair color, you can use semi-permanent hair color for longevity of the vibrancy and color on your hair. The formula when applied to the hair would seal the color into the hair; use a hair dryer for half an hour to do so. Most companies manufacture chemical free hair dyes, especially for hair that has already been processed. The color change wouldn't be drastic and would last for a month or six washes.
When you use semi permanent hair colors, it would have chemicals in small amounts- peroxide and not ammonia. This means, your hair wouldn't be lightened but the natural color would be enhanced. Even the grays would be covered and the vibrancy stays for at least twenty or more washes thereafter.
Professional permanent colors for the hair will bring a significant change you are looking for. These formulas have peroxide and ammonia in them. Here the colors stay for longer and wouldn't wash out but would fade as the hair length increases over time. If the hair has been chemically processed a while back; use only colorist specific hair dyes or else the hair would be damaged.
What shades go best with dark and black skin?
Now that we gave you the dough on the types of hair colors available in the market, let's check with the shades that best suit dark warm skin undertones.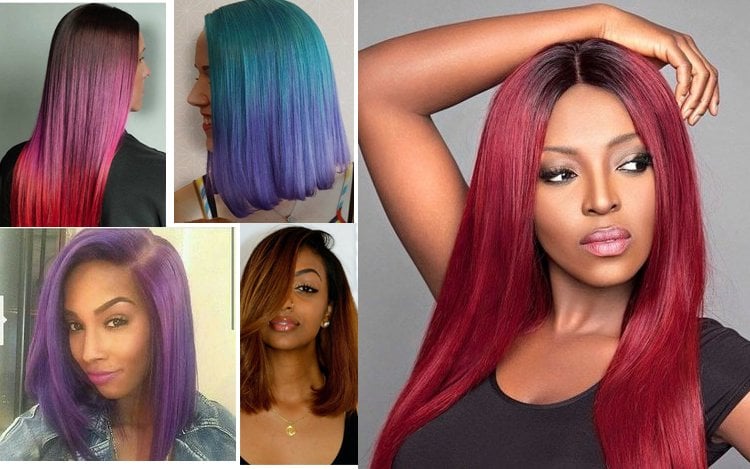 If you fancy streaking your hair or going global with darkest blondes, much on the lines of Deepika Padukone (Bollywood diva), dirty dark blondes are best for your skin tone- moderate wheatish to dark skin.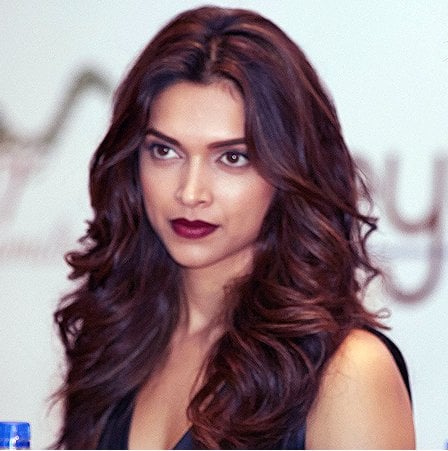 For a touch of copper balayage or ombre, it would be nice to have a fiery red undertone mixed with copper and used for a very warm flattering look on dark and ebony skin. Highlights too would look awesome; remember the shade worn by Lara Dutta (Miss Universe India).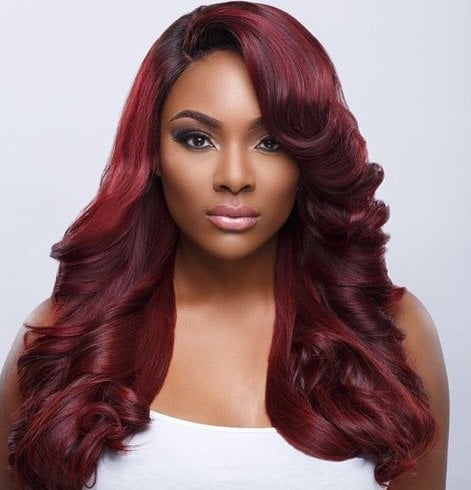 Chocolates in dark to medium shades for the hair would be nice on wheatish skin since it enhances the natural skin tone you are born with, with a warm undertone touch.
Caramel highlights are best for women with light chocolate to moderate chocolate skin tones, for example, BIG BOSS 10 runner up Lopamudra Raut had a touch of caramel highlights and reflects all over her hair.
Subtle gold and caramel hints can add more depth to the hair on very dark skinned ladies.
Honey and chocolate reflects with gold tones can be best used on women with matte dark skin tones; Bipasha Basu is a perfect example for the same.
Platinum streaks and not global would be best suited for Indian women with dark and ebony skin tones. It is more close to a white blonde and can do a lot of damage to the hair if not maintained well.
Reds are hot, and can be worn rich and vibrant if you have the right attitude to carry it; one example to give here would be Hollywood singer Rihanna.
Chocolate blues would be perfect for women that are in their 20s and still in college; helps bring more oomph to the ebony skin tones they have and adds pizzazz to their status quo too.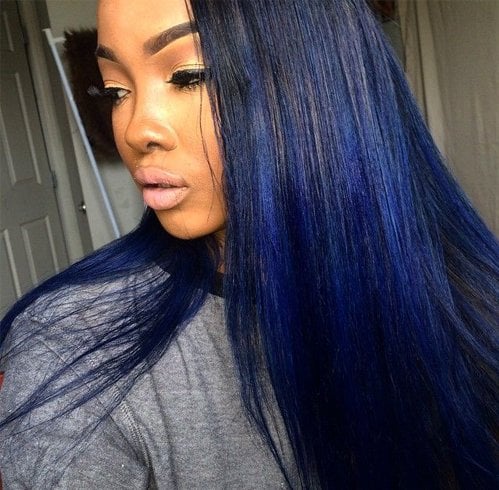 Bright fashion colors are best for women that want to make the world a colourful place; any skin tone can use it and it looks best on very dark skinned tones when glossy fashion bright shades are used.
Pointers For Hair Care
[sc:mediad]
[ Also Read: The Denim Hair Color Trend Is All The Rage Currently ]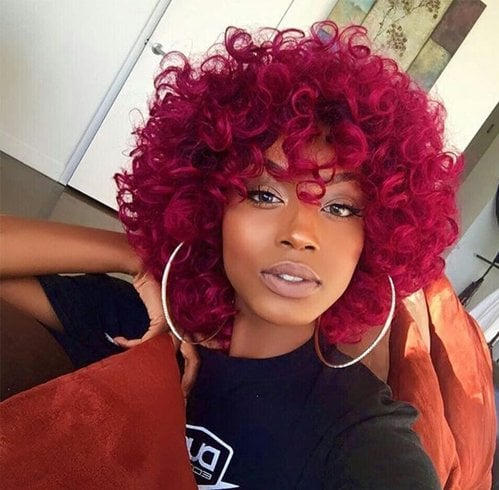 When you color your hair, there would be some amount of chemical damages done. To bring this down, follow these pointers!
 Never rush with the hair dyeing process
If the pre-lightening doesn't give you the desired results in one day, wait for a week and then re do the same
If you hair is limp and relaxed, semi permanent shades are SAFER to use
Hair spa and condition are a must each fifteen days to maintain vibrancy and texture of the hair
Sulphate free shampoos are to be USED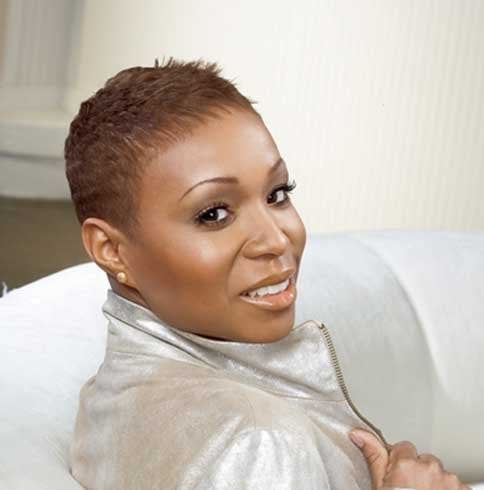 Do follow this mini guide on hair colors for dark hair women and flaunt your colourful strands to the world. If you have more questions and queries, we are always here to help and guide! Write in!
Images Source: pinterest
Recommended Articles
Dyeing Your Hair White Blonde
Shades of Strawberry Blonde Hair Color
Natural Egg Hair Masks For Wonderful Hair
Best Coconut Oil Hair Masks