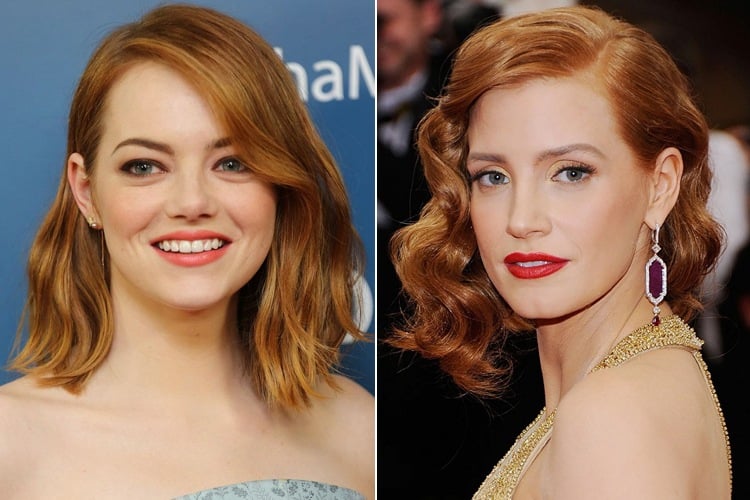 Merlin Moroe told us 'Gentlemen Like Blondes' but then we got Emma Stone and fell in love with the lure of red hair. If you too are torn between the choice of blonde and red color for your hair, think no more. We are here with a solution – why not go for the perfect blend of both, strawberry blonde.
What Is Strawberry Blonde Hair Color
Strawberry blonde is the kind of hair color that with its broad range of choices has something to offer to every skin complexion. As much as it looks great against neutral and fair skin tones, it complements warmer complexions too – especially the cooler auburn shades. Though you won't find a whole lot of people out in the street braving this unique shade, we know you are among the few daring ones.
[Also Read: Best Celebrity Hairstyles]
In fact, its rarity is its beauty, for it will make you stand out in a sea of people.
You may look at Rachel McAdams, Blake Lively, and Sienna Miller and draw some inspiration.
Don't worry it's not that tough to get these wonderful hair color. Get a pack of it and apply it at home itself – trust me, it's easier than you may know.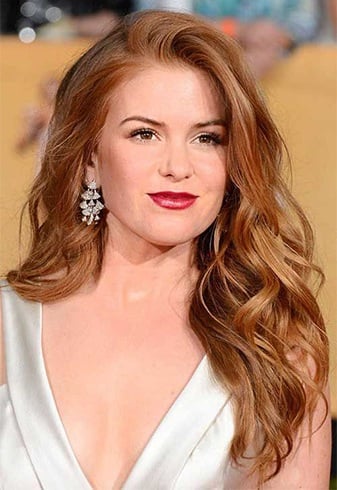 How to Apply Strawberry Blonde hair Color at Home
Because we are talking the application of permanent hair color, our advice to you is to know what you want. So visit a store that has all the shades and if needed have a discussion with the beauty adviser of the store. Only when sure of your choice bring the pack home.
There are many DIY methods of getting the hair color at home, but I am going to take you through the steps I followed:
What you need:
A pack of Loreal Reddish Blonde and Reddish Penny each
A book to keep you engaged
Directions
First wash your hair with your regular shampoo, to get rid of oil and dirt, and towel dry your hair. Don't use a conditioner after this hair wash.
Empty the developers from both the boxes and mix them really well.
Now empty the color tubes of these two colors into the mixing bowl and beat them together for a while. It is very important to have these products mixed evenly to give you the perfect shade of strawberry blonde hair color.
Start the application from at least 1 cm away from the hair roots. Make sure you are not dripping the color into your eyes. If you accidently do so, wash it off immediately.
Divide your hair into a middle partition, and make sections.
With the help of the brush, slather your hair sections with the color. Try and finish the application in five minutes or less – trust me it's doable.
Once covered all the hair throughout the length, wait for the next 40 minutes.
Once your timer tells you that 40 minutes are up, wash it off.
Rinse off the color properly from each strand of your hair.
When the water starts running clear, wash your hair twice with shampoo and follow it up with conditioning through the length of your hair.
Don't panic if it looks a little too red for your liking – it will look like that for the first few days. We suggest you shampoo your hair every other day till you arrive at the right shade of your choice.
Strawberry Blonde Hair Color for Different Skin Tone
There are many ready to use colors in the market. These colors differ from each other by shades to suit every skin tone. The idea is to bring out the best look by finding the ideal shade.
Though we are suggesting shades from various brands that go best with your tone, it's just an opinion. We always encourage our readers to follow their hearts and go for any color that represents their inner confidence.
For fair skin
A shade of peachy strawberry blonde, mainly known as a pumpkin colored blonde, surrounds the use of loads of tangerine and orange. The hue looks perfect against porcelain skin and light eyes. When paired up with pink lips, the pumpkin hair color does wonders.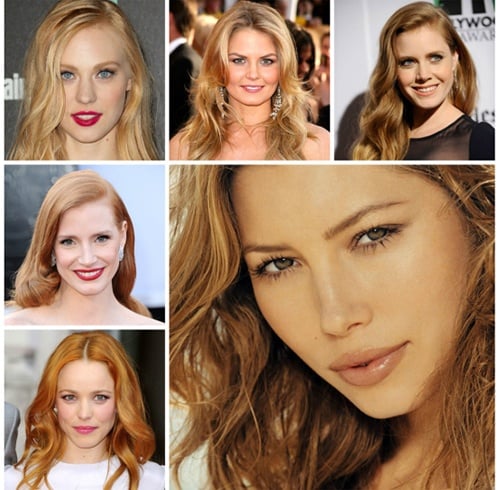 Wheatish skin tone
Blonde with brown or reddish lowlights go perfectly on wheatish skinned beauties. With its auburn or gold low lights, the combination is subtle and the color developed on your hair would be timeless and suitable for all occasions. You may opt of nude makeup or the one slightly over the top – this hair color suits all occasions.
Dark skin tone
The next subtle shade of strawberry blonde natural looking hair color that would look amazing, not just any amazing, but out of the world amazing, especially on darker skin tones, it would be warm honey blondes with hints of red undertones throughout. If you have never gone for blondes or even strawberry blondes, then the honey blonde shade would be a perfect experiment for your maiden visit to the parlor.
Now that you know what colors are best suited to your skin tones, let me take you through some of the best products you will find at your nearest mall.
Shades of Strawberry Blonde Hair Color
Here are the best 20 shades of strawberry blond hair color. The vast collections available at your disposal would leverage your thoughtful choice.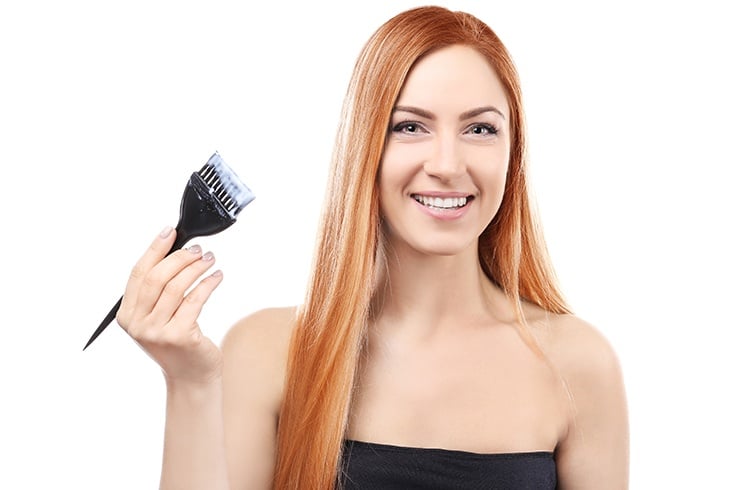 1. Strawberry Blonde Hair Color in Reverse Ombre
Dual colors are all the rage now. But to make it a bit different from how most people do it, why not opt for the reverse order of Ombre, keeping the ends a darker shade and the roots a lighter shade of strawberry blond.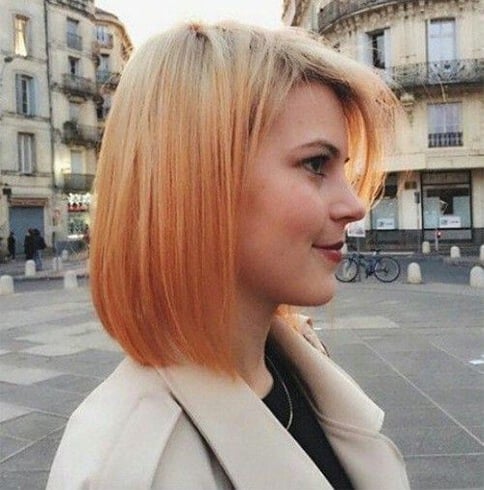 2. Strawberry Blone in Rose Gold
Of all the strawberry blondes, rose gold is the prettiest. It not only makes you look drop dead gorgeous but also adds oodles of elegance to your personality.
3. Very Light Strokes of Strawberry
This would be the perfect selection if you boast flawless fair complexion. The lightest tone of strawberry blonde does wonders on Nicole Kidman.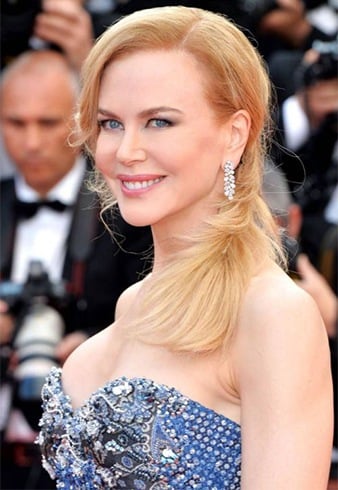 4. Copper Blonde In Strawberry Hue
An exquisite shade that looks amazing on curls. If you have an event coming up and are contemplating wearing heavy curls, irrespective of your skin tone you can go for this look – it suits all complexions.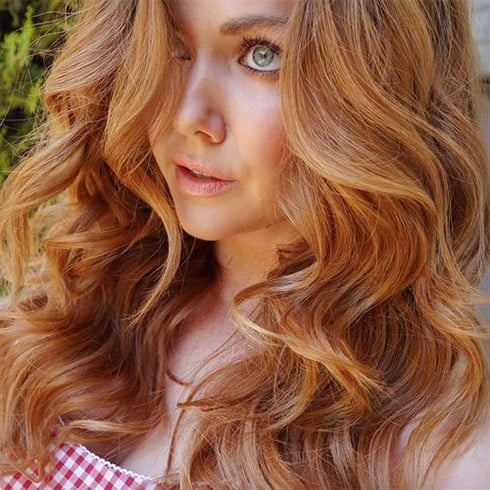 5. Bright Shade of Strawberry Blonde
This is clearly the boldest among all the shades of strawberry. It is popular mostly among teens, but we encourage everyone to break the age segregation. If you can pull it off, why not?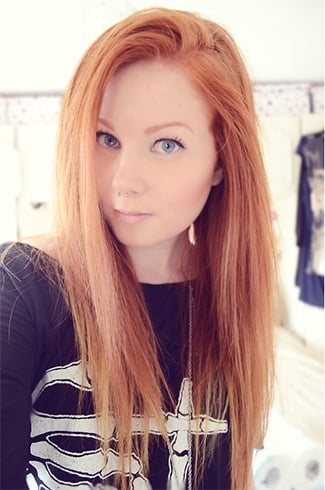 6. Strawberry Blonde Hair Color with Added Cream
Let us tell you that this hue is an appalling one. But if you can flaunt it then the vibrant strawberry color with its creamy highlight is a unique combination.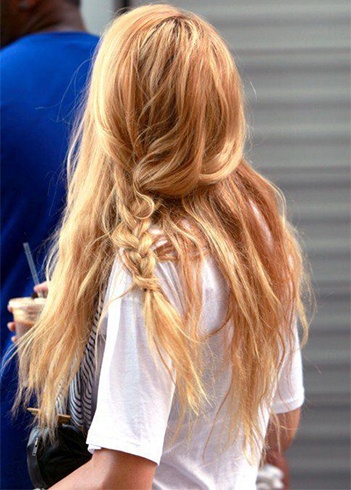 7. Buttery Strawberry Blonde with Golden Highlight
It is a smooth color and with its touch of golden sheen, this hair color is a must-try for the one with a panache for style.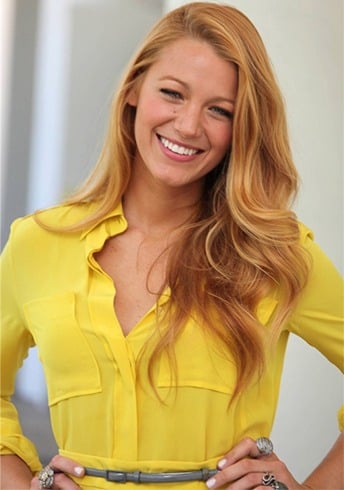 8. Bright Golden to Strawberry Blonde Hair Color
Girls who already have blond or golden hair can opt for a refreshing transformation and go for this hair color. Switching once in a while keeps the look healthy.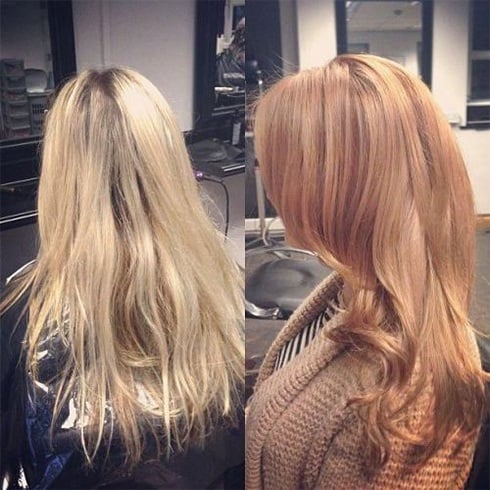 9. Soft and smoothe Strawberry Blonde Hair Color
Something that suits all ages and all skin tone due to the fact that it is neither too dark nor too light. When applied it gives a soft and delicate look to the facial features.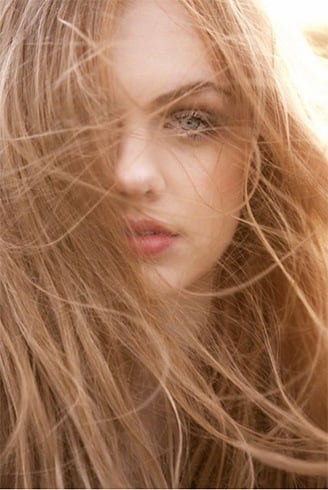 10. Intense Crimson in Strawberry Blonde
Of all the shades, this shade is the closest to the bold color of red. Completed with its intensity, it lends a complexed and rich hue.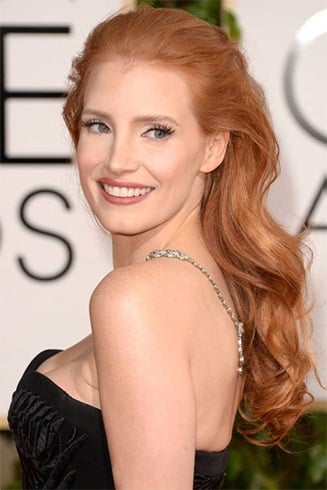 11. Strawberry Blonde Accented With Red Tips
If you want to add a bit of punk factor to your look, this is the one to go for. Dye only the ends of your hair strands with a fruity punch of bright red. It would stand out if the rest of your hair has a soft shade of strawberry hair.
[sc:mediad]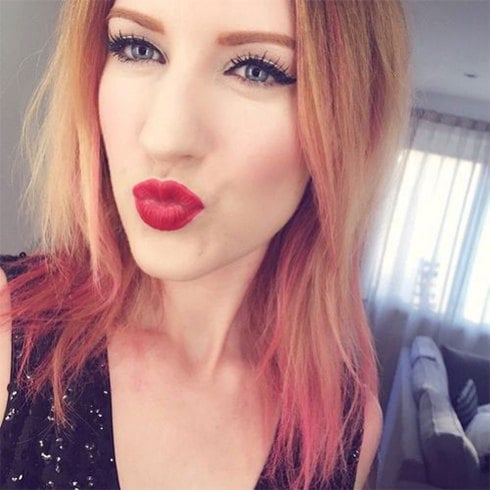 12. Strawberry Blonde Hair Color in Pastel
This color would basically be pinkish with hints of tangerine. Perfect for summers in regions where it turns too harsh during those few months of the year.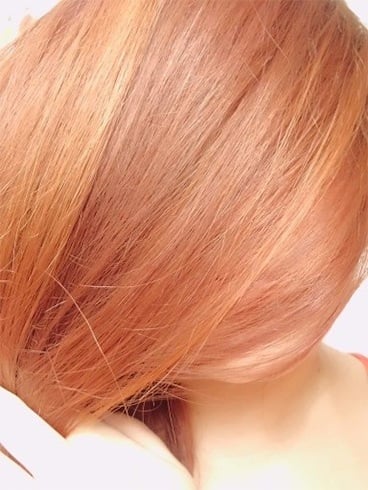 13. Strawberry Blonde Color in Refined Beige
As the name suggest, the beige blonde is, as compared to others, darker and closer to reddish brown. What you might want to do is keep the texture darker at the roots and make it fade out as it progresses towards the tips.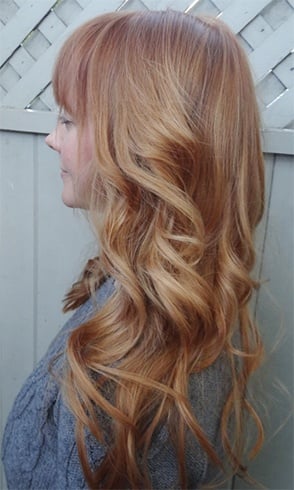 14. Streaks in Strawberry Blonde Hair Color
For those still debating a full head of hair, we suggest you try little portions of this strawberry shade at the tips of the hair keeping the hair natural otherwise. This would add definition to your hair style.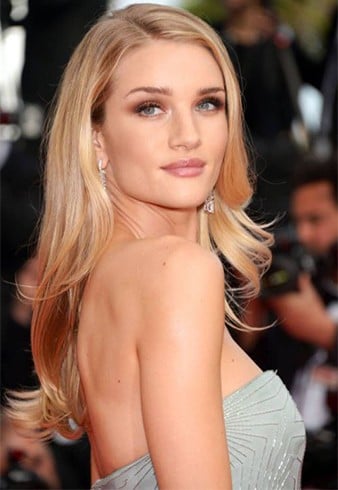 15. Sweet Honey with Strawberry Hair Color
The name must be giving it away, yes the color just like its name is a sweet one. True to its name it resembles the clarity of honey.
Doesn't Blake look like an absolute sweetheart rocking it?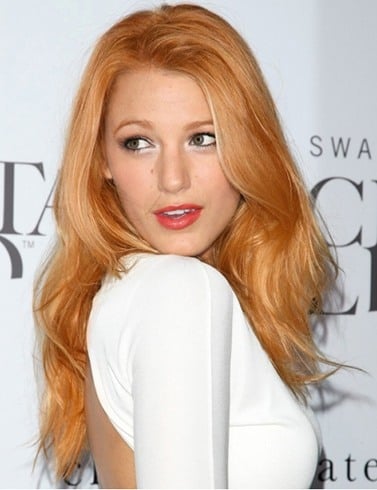 16. Almost Blushy Strawberry Hair Color
This dark hair color might look almost red in certain lightings. To add a dimension to it, you may opt for some blond highlights as well.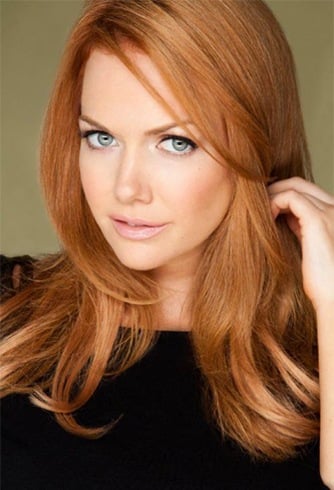 17. Monochromatic Pattern in Hair Color
While at the topic of highlighting, here is another look that might appeal to you. Try honey or golden streaks to your regular strawberry blond color to variation.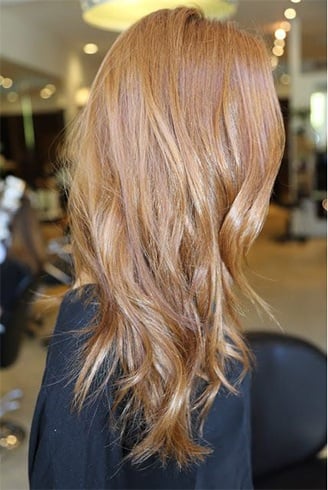 18. Darkest shade in Strawberry Blonde Hair Color
If you have visited the tanning parlor recently, or experimented with the self-tanner, it's the right time to venture into this shade of hair color. It looks great on tanned skin with bright eyes.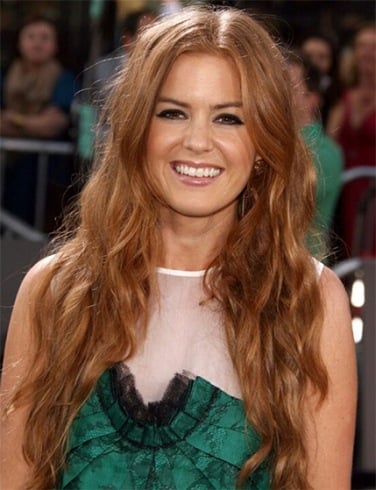 19. Double Toned Strawberry Blonde Hair Color
Don't go by the model here. This hair color looks amazing on women with warmer skin tone. This is perfect for business or corporate employees.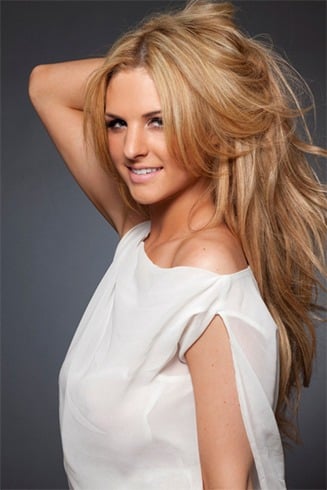 20. Reddish Strawberry Blonde Hair Color
For those who boast natural curls or the ones who have recently permed up their hair – you ladies just cannot miss having your locks colored in this rich shade of hair color. It would look beyond perfect on you.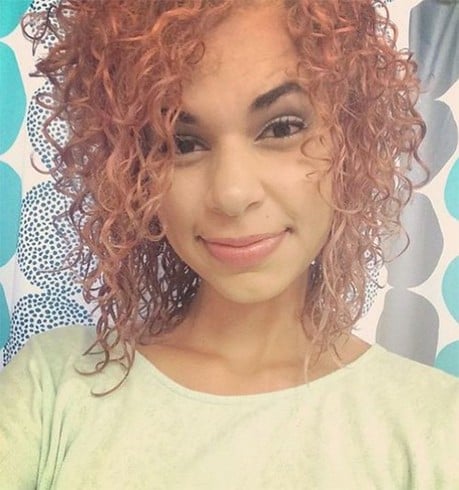 Strawberry Blonde Hairstyles
Once you have got yourself the hair color that suits you, you may try anyone these lavish hairstyles.
Beachy Waves looks great on lighter shades.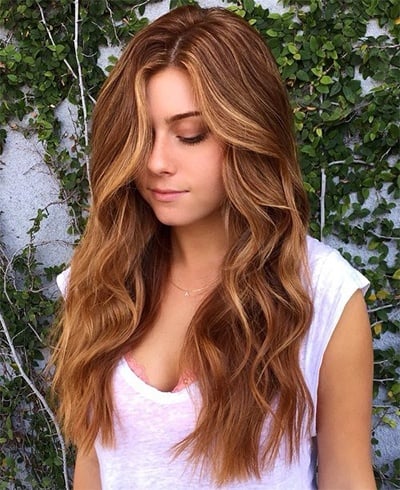 Layers or a U- cut will be perfect for work and corporate events.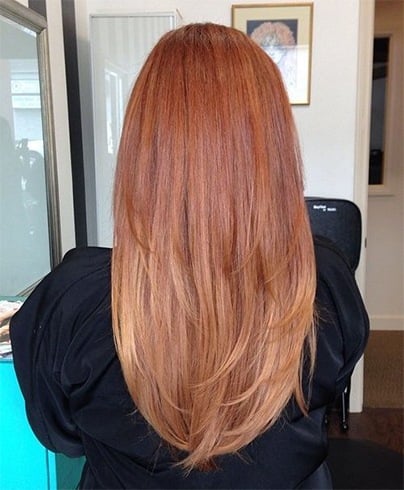 Accessorize with a hat once in a while. In fact, we insist you to carry a large rimmed hat while walking in the sun.
A bob looks immaculate with strawberry blonde hair. Bobs, or for that matter even lobs can be styled in multiple ways.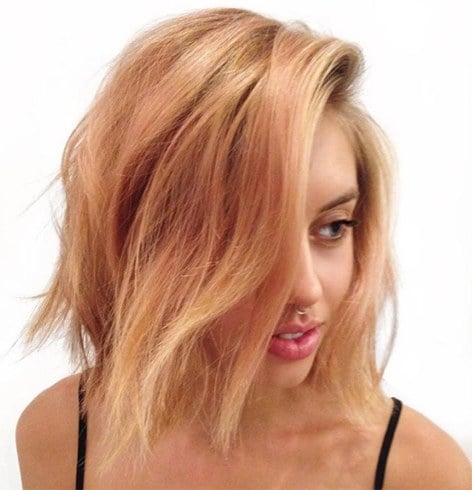 Why not trying some choppy layers? Add some asymmetrical bangs to frame your face. This hairdo looks very flirtatious and if you are the one to rock some edgy style, you must give this a shot.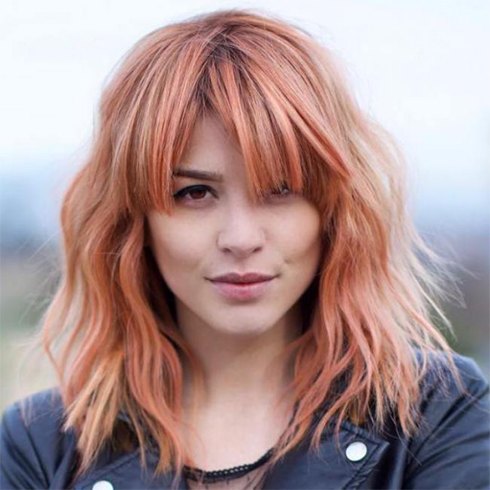 The sleek straight hair looks great if your locks are longer. You may wear this 'well-behaved' hairstyle to school or work.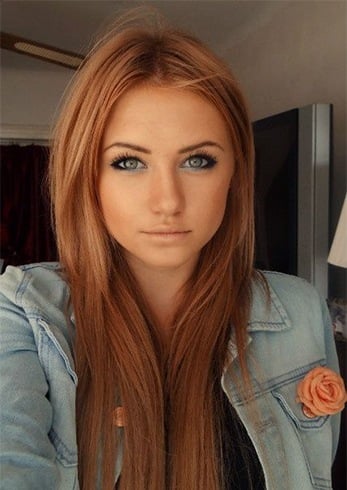 Some lazy side swept braids would look fairy- tale-esque too. Accessorize with a floral accent. Blake, the pioneer of the Strawberry blond rocks her side swept hair-do at a major red carpet.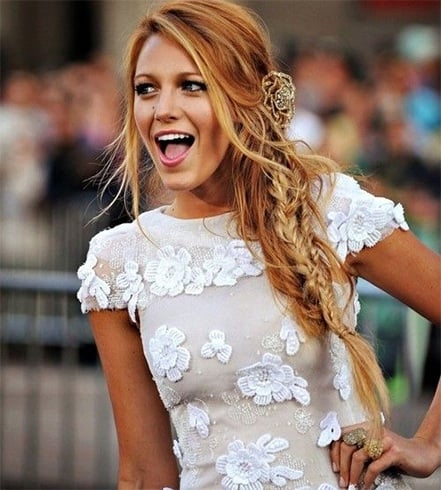 These beachy waves with mermaid-like fish tail braided around the hair crown are giving me life. You might need a friend to help you out with this intertwined hair do – look up on the internet and there are numerous videos that will take you through the steps.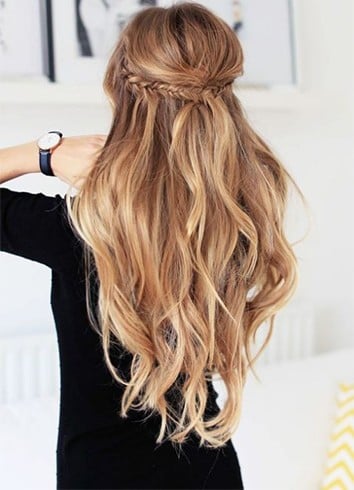 Why not brave a half -up top knot? Let the knot be placed right at the crown with equal sections of hair framing both sides of your head.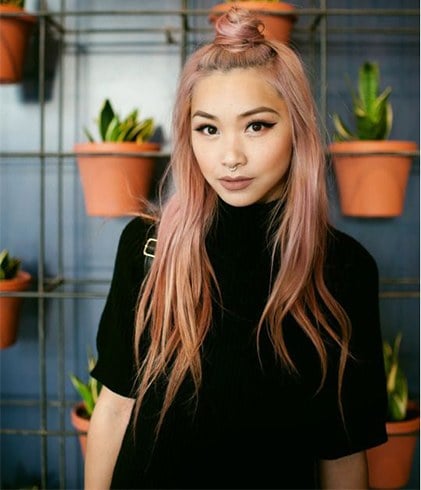 A ballerina bun with a scarf wrapped around to accentuate the look will be tempting. Bangs in front of the bun will add an old Hollywood charm.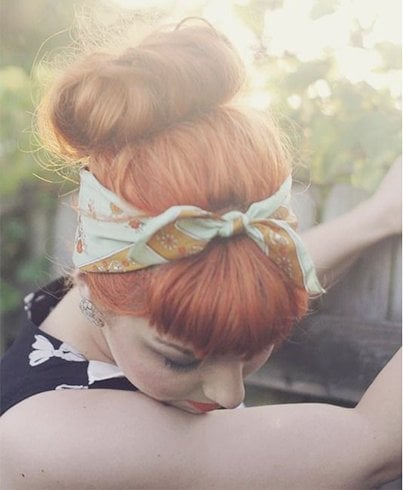 And we are Okay for a messy hair bun on a gorgeous head of strawberry blond hair too. And when we say messy – the messier the better!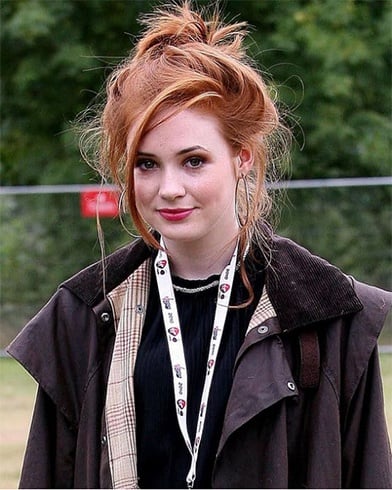 Now that we know how to quench out thirst for the divine shade of Strawberry blond of our lustrous hair there are certain things we need to be cautious of.
Caution
Colored hair is vulnerable and need to be protected from damage more than natural hair. So every time you take your strawberry blonde head outside, protect it with a hat or a scarf.
Also, don't forget to pour an extra dollop of conditioner after shampooing.
Applying some hair oil rich in protein before washing hair would also boost up the hair with some extra strength.
Happy styling those locks, ladies!
Images Source: pinterest, askhairstyles
Recommended Articles
Best Hair Color For Black Women
Dyeing Your Hair White Blonde
Natural Egg Hair Masks For Wonderful Hair
Best Coconut Oil Hair Masks