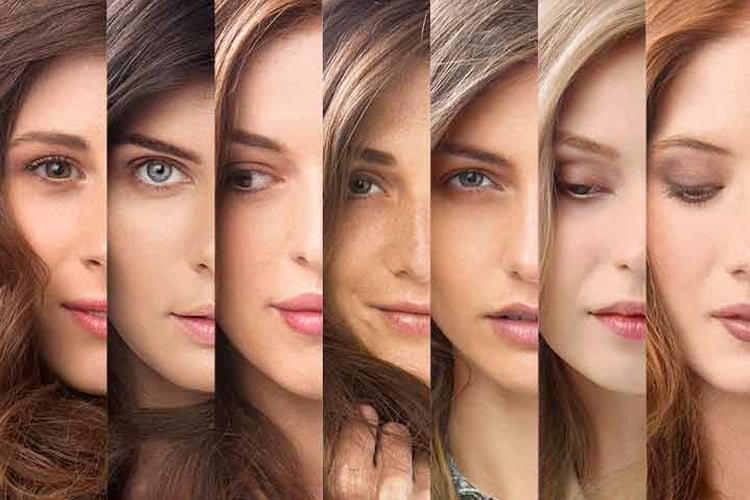 How many hours have you spent lately, sitting in front of the mirror, looking into it with a broken heart wondering whatever happened to the shine and luster you would once pride over? Well, chances are you are the one who knows the reason behind the dullness of your hair – your hair color. There is a reason hair experts are gravitating towards the ammonia-free hair color and warning people against the chemical stuffed ones. We understand if you don't want to part with that beautiful shade of your braid you have gotten used to after all these years. And we are here to help you learn about all the organic hair colors available in your own city that would give your hair that shine, luster and color back.
Top 5 Organic Hair Color Products
Though these five are the best organic professional hair color available in India, it will be fair on our part to tell you that these gorgeous colors unfortunately don't last as long as the chemical colors. So please don't lose heart when you see them fading out. Positive point here is that they can be used over and over again without damaging hair texture are far cheaper than the chemical ones.
[Also Read: Best Hair Color For Black Women]
1. Herbatint
It's not rocket science to decipher from the name alone that the product is super herbal and even if tried it best, it couldn't do anything harmful to your hair. The herbs are rich in curative properties too which provide nourishment for the hair follicles and scalp. Made from herbal extracts, instead of ammonia, Herbaint makes use of plant protein. Now we know many members of the flora universe have their own coloring ingredient and many of those varied shades suit many of us. Good news here is, Herbatint is available in 30 tints and bagged the Best Color Award in the year 2008.
2. Light Mountain Natural Hair Color and Conditioner
The second magic hair color on our list is available in 12 different shades and there is one for every shade of dark Indian hair. The product is completely free from harsh chemicals and synthetics and is made out of the goodness of Henna. Now we all know about the benefits of henna, don't we? The famous Indian herb not only gives its generous color to your hair but conditions your dry hair too. Regular application of this natural organic hair color will relieve your scalp from dandruff and other dry skin conditions too. Along with grey coverage it moisturizes the hair strand and scalp skin too.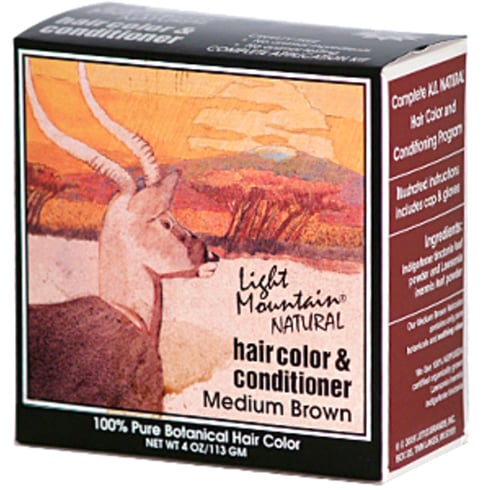 3. Surya Henna
Another distinct name among organic hair color brands is that of Surya Henna. The product is 100 percent free from metallic oxides, ammonia or hydrogen peroxide and depends on organic vegetable dyes. While most organic hair color products use henna as the main colorant, Surya Henna adds the goodness of Indian and exotic Brazilian fruits to their product. The oil extracted out of these fruits help in the coloring process, conditioning and nourishing of the scalp. The brand has made 17 distinct shades of hair color available in the market.
[sc:mediad]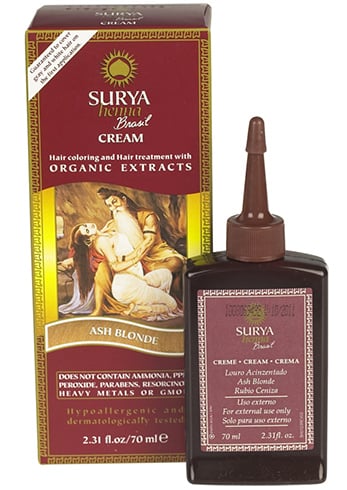 4. Color By Nature
A professional organic hair color that many swear by these days and is gaining some speedy fan base. The brand offers 31 shades, all rich with the extracts of plant pigments that not only colors but also softens your hair. The shine and softness is an added. I know a bunch of people who are allergic to chemical products. For sensitive people like them, this product is the best to be used. Experts claim that Color by Nature is safe for pregnant women too. But we suggest you not to use any chemical product on your hair at least four weeks prior to using this product.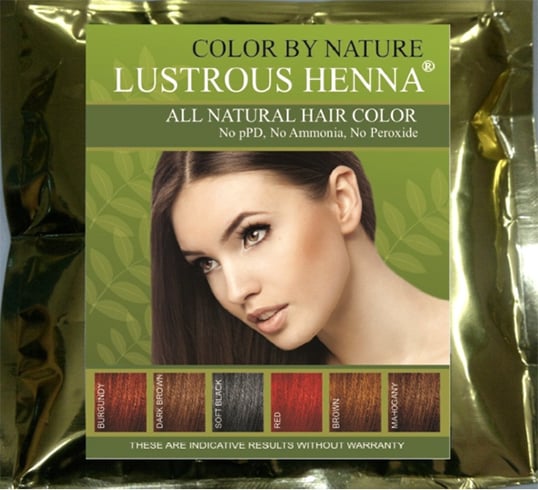 5. Tints Of Nature
We have already discussed the many benefits of Chamomile, so it shouldn't come as a surprise to you that this wonderful herb is used to make one of the best organic hair colors. Tints of Nature is a renowned and professional organic hair color brands that uses the flower extracts along with Aloe Vera, orange juice and grapefruit extracts as ingredients to the hair color. All of these natural components nourish the hair and give it a sweet lingering smell. Funny fact – this organic hair color will also rid you off hair lice, in case you have any… its okay! We won't judge, we all go through it.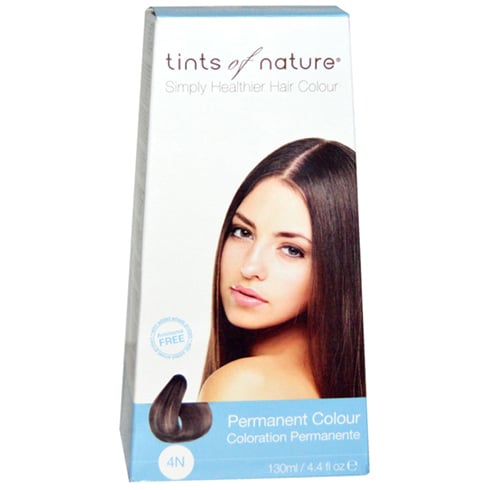 So there you have it! Five organic hair color products that can bring back the lost shine and lustre of your hair without causing any harmful effects. Have you used any of these natural organic hair color? Do write in your experiences and share it with our readers.
Images Source: pinterest