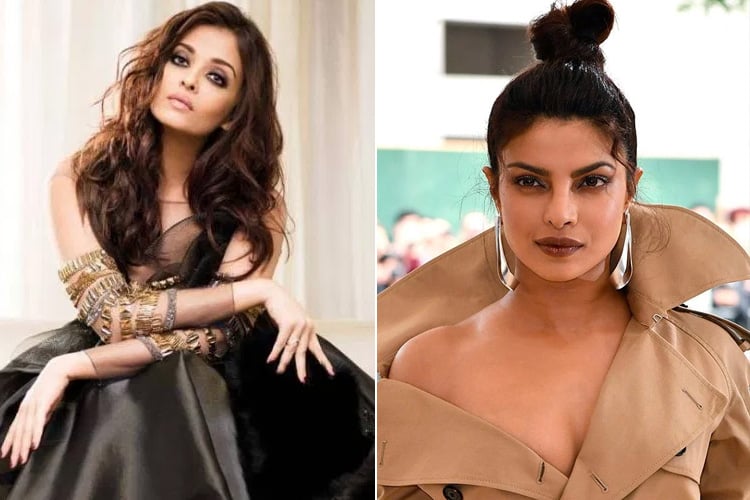 Ever wondered about your favorite celebs biggest secrets? Well, then we have all the answers you want and more.
Anushka Sharma
Skincare Regime– Anushka believes eating right can allow skin to look healthy. Her flawless skin is answer to that. She tries simple and effective ways like drinking lots of water and using the right beauty products. Her go-to products include sunscreen lotion, cleanser and a moisturizer. She also emphasizes on removing makeup before sleeping
Hair Regime– She does not believe in blow-drying her hair and prefer to dry it off naturally. While she is off-duty, she avoids hair styling products as much
Pet peeve– Lizards- she is petrified of them
Midnight Cheat Snack– And pat comes the reply-Waffles
Introvert or Extrovert– The actress admits of being very shy and taking her own time to open up to new people
Personal Style– Comfort is important for her. She loves keeping her style minimal. When she is not working, you can find her in cropped tops, denims and sun dresses mostly
[Also Read: Anushka Sharma]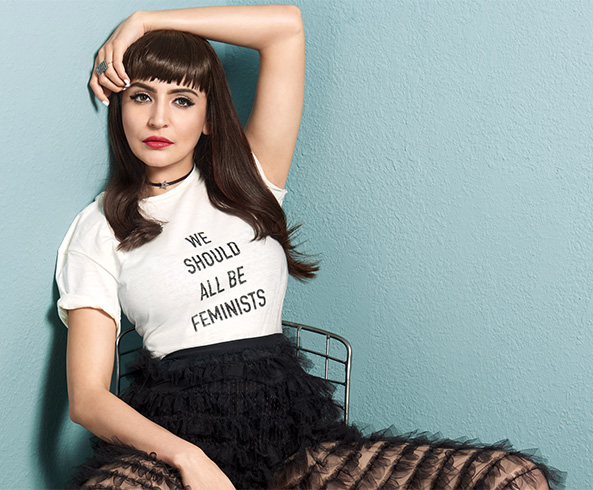 Aishwarya Rai
Favorite Fragrance- Her beauty kit includes her favorite fragrance of all times- Clinique Happy.
Beauty Tips- Aishwarya wears her hair depending on her mood or the occasion. She is open with experimenting. Yet, she feels it's essential to oil the hair to keep it well-nourished. So, it comes across as no surprise that essential oils are her biggest indulgence. She emphasizes on eating healthy to keep skin and hair well-maintained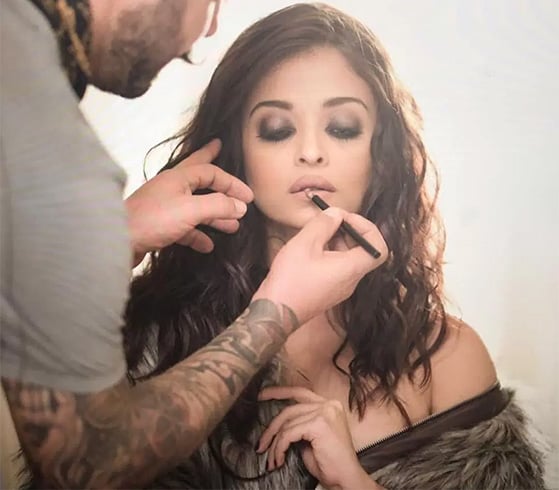 Nargis Fakhri
How Does She Starts Her Day- Nargis starts her day with two glasses of coconut water along with flex seeds, vegan protein powder, banana smoothie and hemp seeds. She then have her breakfast after an hour or two
Her Diet- For breakfast, Nargis takes 3 boiled eggs and snacks on almonds, cranberries and walnuts. Her lunch includes veggie soup along with chicken sandwich or salad. For evening snacks, she gorges on a piece of dark chocolate with an orange or bananas. Dinner is reserved for sardines, mixed vegetables and Quinoa
Hair Regime- She loves all things organic- as seen in her Instagram post. One of her favorite organic approach includes massaging her hair with coconut oil several times a week. Post shampooing, she uses one or two drops of coconut as leave-in conditioner
Favorite Workout Wear- A well-fitted sports bra and sneakers are essential for Nargis. She loves experimenting with stripes, bold prints, neon's and graphic prints
Her Playlist- Includes EDM, dance and house. She loves to keep herself updated of new tracks and do not like keeping same songs on repeat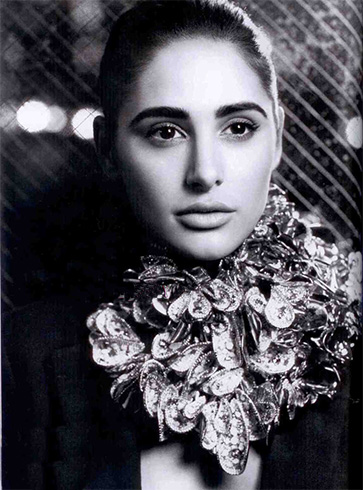 Aditi Rao Hydari
Beauty Secrets- Staying happy and finding happiness within oneself and little things in life. Apart from that, Aditi advocates on eating well and drinking lot of water. She confesses on pinging a lot on coconut water. The actress believes that investing in quality beauty products and proper skin regime is a must
Bizarre Beauty Treatment- Aditi admits to have experienced complete beauty fails. One of them includes a hair mixture with ingredients like onions, ginger garlic paste and others. The result was of course less than helpful
Beauty Routine- Aditi does not believe in keeping a beauty routine. She believes in going with whatever her skin needs, and go by it. However, she follows a basic skin care routine of cleansing, toning and moisturizing
A beauty Advice- One tip Aditi share is to apply moisturizer when the skin is still damp to help seal in the moisture
Favorite DIY- Face mask mixed with chick-pea powder and curd; helps to keep complexion healthy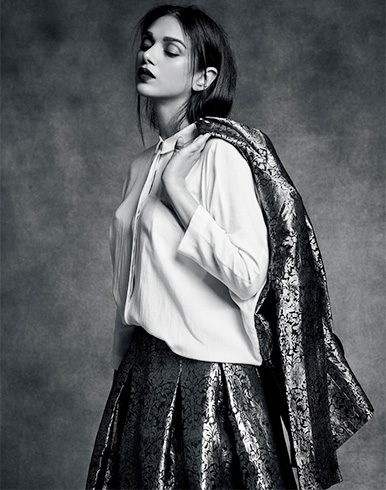 Priyanka Chopra
[Also Read: Priyanka Chopra]
Beauty Advice– Enhancing the best feature-eyes, lips and skin. Being aware of what works for your skin tone, structure and type
On her playlists– Her playlists includes everything from Ghazals to EDM. Her music choices switch depending on her mood. Other favorites includes hard-core rap, Bollywood hits and R&B
Her go-to-products– Priyanka keeps lip balm and mascara with her all the time. She likes to keep it natural
Favorite Evening Look– She likes to keep it simple and strong. Dark eyes and bold eyes are her things- as witnessed on several occasions. For her hair, she sticks to classic bun or a pony
Craziest Hair Experiments– One time, Priyanka walked into a salon for a pedicure but at the spur-of-the-moment decided to go for a haircut. She chickened out halfway through when she noticed how short her hair looked on one side, and walked out with an asymmetrical bob.
Diet or no diet– Priyanka does not follow any diet. She likes to gorge on everything she feels like. Her healthy eating day lasts for only for a couple of days. A self-confessed foodie, she confesses that every day is a cheat day for her. But, her daily intake includes drinking tons of water, coconut water and green juices.
[sc:mediad]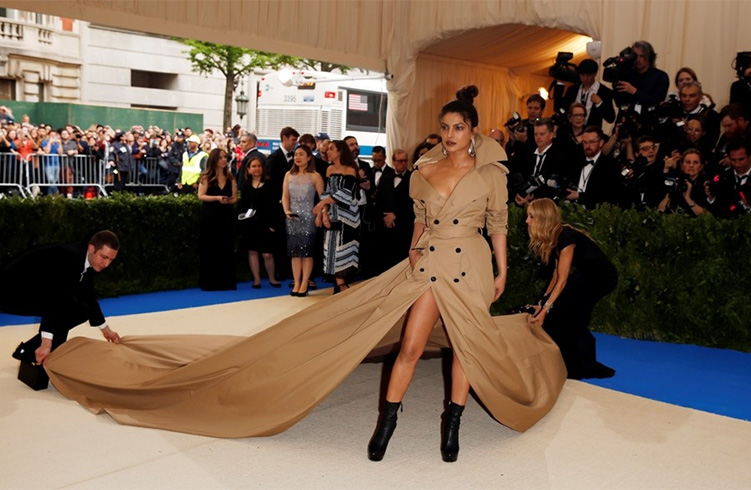 Alia Bhatt
Favorite Style Celeb– Kangana Ranaut- She finds her style cool and edgy
Hidden Talents– Her singing talent is no secret anymore. Alia Bhatt is also a talented artist and good with charcoal paintings
Favorite Fragrance– Alia loves men's perfumes and splurges big on them
Support Causes– The actress supports PETA and have done an ad in support of homeless animals and cats
Newest Addition to the Family– On her recent 24th Birthday, Alia gifted herself a white kitten. She named her new pet, Edward Bhatt. Must say- the kitten is quite the popular choice in Alia's Instagram posts, of late.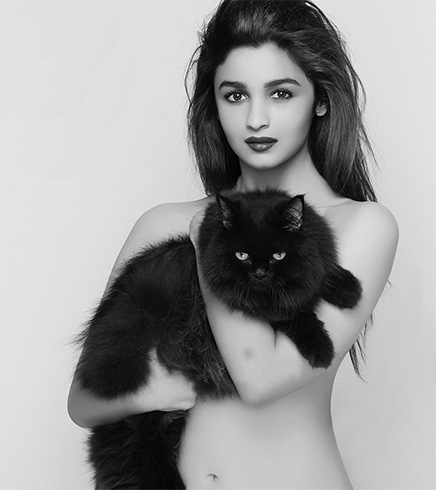 Jacqueline Fernandez
Before Bollywood Happened- Jacqueline Fernandez was working as a television reporter. The actress has a Mass Communication degree from Sydney, Australia. She ventured into modeling, thereafter
Food Collaboration– Jacqueline owns her own restaurant in Sri Lanka named Kaema Sutra
Hair Care Regime– Using right shampoo and condition. Jacqueline also advices on hair masks once a week and not washing hair as it strips hair of natural oils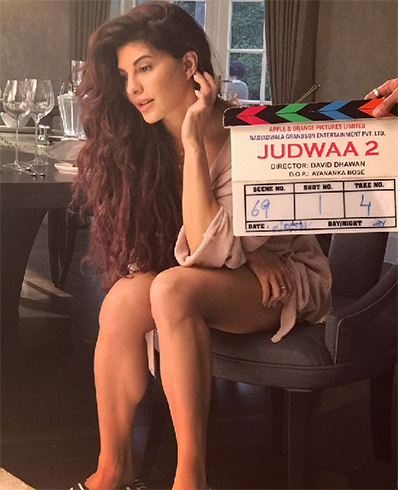 Kangana Ranaut
Ancestral Touch to her Home- "I am a mountain girl, and I wanted a bit of a mountain flavor, with a lot of greenery and colour."
Time needed to get Ready- Kangana takes 30 minutes to get done with everything. She spends the maximum time on her hair
Most Comfortable in- Kangana loves Indian wear but she finds it uncomfortable to move around in them. She prefers Western wear
First time in Heels- When she was eight. Kangana admits to absolutely loving high heels
Indian wear Inspiration- Rekha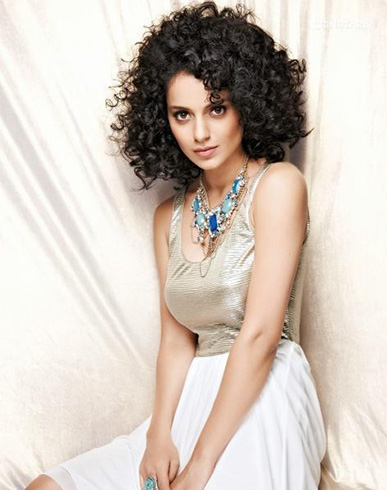 These are few of the inside secrets of your favorite starlets. Hope you found all the beauty and grooming tips helpful.
Images Source: instagram