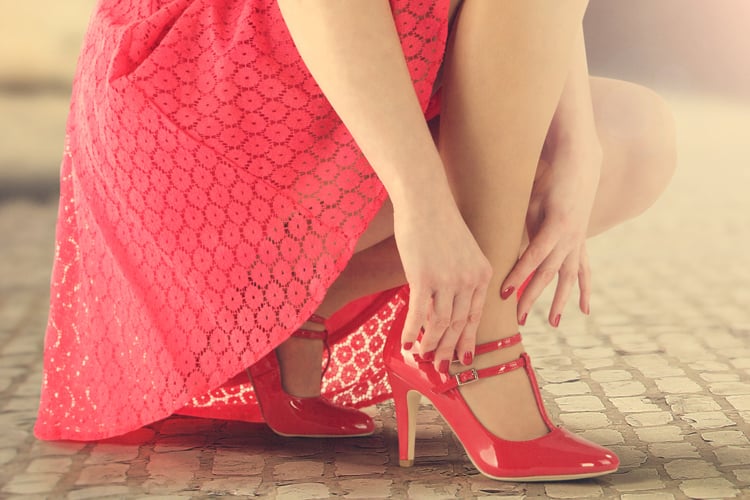 With winter keeping us under the warm mittens and snugly socks, spring is a time when we need to blossom out. This is why we are going to talk about the girliest of stuff – spring shoes! What we aim to bring out with spring shoes here is the celebration of womanhood. Much on the same lines as mother nature comes out in full bloom every spring, we her fashionable daughters need to have the right haute wear too – else we wouldn't blossom. Not just clothes, but spring shoes too are a must have to stash up with.
Spring Shoes 2017
Here are a couple of girly pairs you wouldn't want to miss out on!
[Also Read: Different Footwear For Different Purpose]
Wrapped up heels
Wrapped up heels with floral stockings are the best spring shoes 2017 trends we can think of this year. Wear them with your skirts or Indian wear, and you would make fashion statements putting your best foot forward.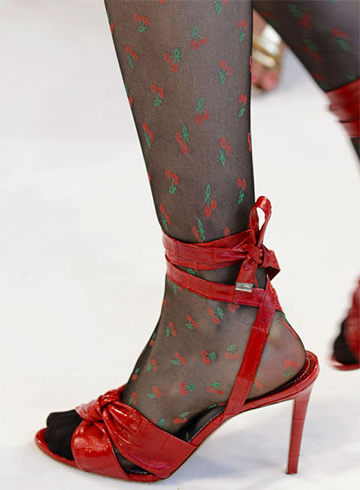 Wedges with wraps
It seems wraps would be in for spring 2017, which is why we noticed on the ramps this time even the humble tan toned wedges have wraps on them. Best worn with skirts and frocks, a girly statement comes through with these beauties.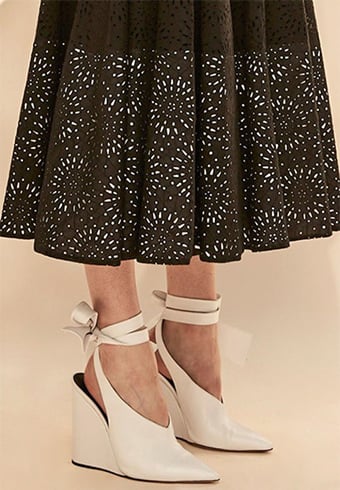 Pointed heels in a wrap
What comes best in black with a touch of reds? A pair of pointed wrapped up heels of course. So here's a trending look to emulate and wear for all those formal spring events and parties that you have been called for.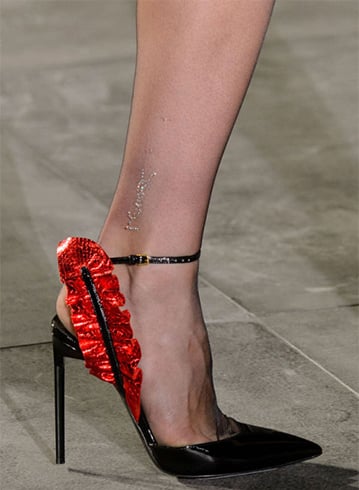 Wrapped up again
For the date night out with him, you cannot afford to leave behind the sexy and cute touch that you are born with. If you plan to wear an LBD or a long dress, these puppies would surely raise the oomph factor up on you!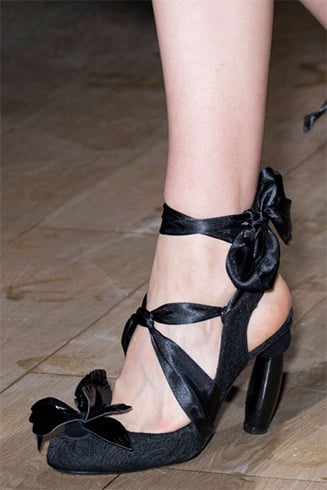 Flats for the day out
So you are out with friends for a movie or maybe grab coffee or even to shop (refer to our post on spring wear fashion must have's), would you rather do it in style and comfort, without having pesky heels annoy your walk? Flats and platforms in colourful tones it is!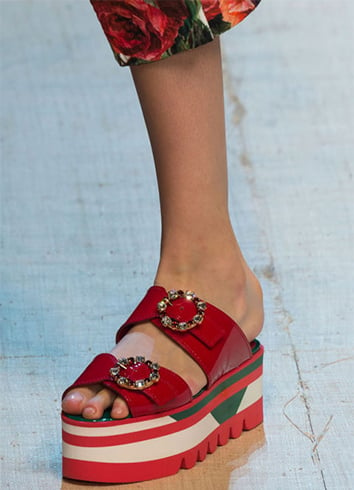 Bringing back the retro touch
Bright colors and lighter floral touches to your flat forms and platform shoes would be a chic girly footwear fashion statement to make. One of the cutest retro spring 2017 shoe trends that we need to wear this year.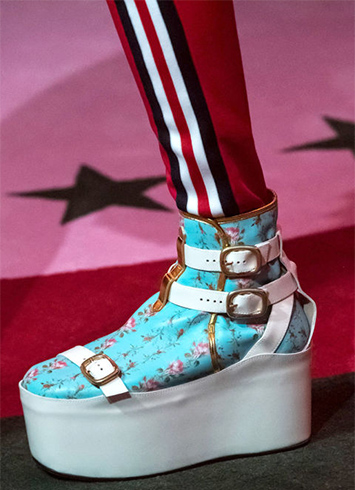 Disco wedges for the party nights
Dance in these babies all night long, and make heads bow down to watch those lovely quirky red and white disco wedges. Wear them with shorts, skirts, skorts, pants or dresses, and all eyes would be on your feet; for a reason!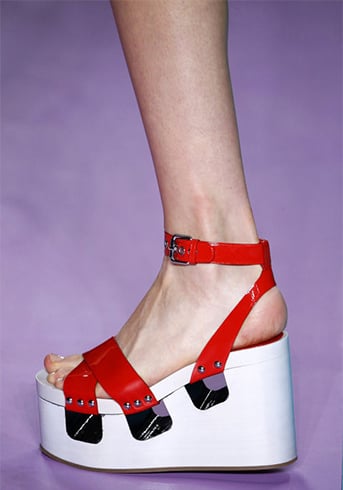 Kitten heels for work
Make fashion statements at work, wearing kitten heels in monotone hues. If you love the formal look with a touch of sexy on it, kitten heels are for you girl!
[sc:mediad]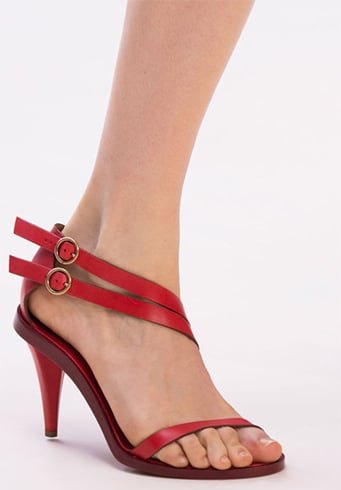 Warm and toasty kittens
If you still live in climes that are nippy as ever, warm and toasty kitten heels paired with tan socks can be your fashion statement this spring. Bright colors and warm toned colors would be the trend this spring 2017.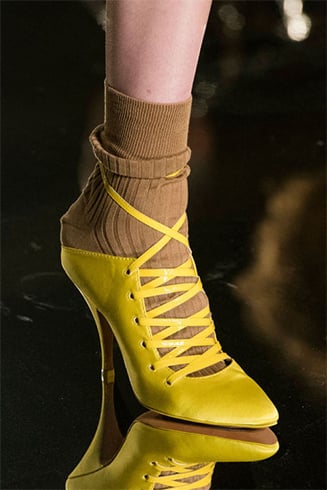 For a bohemian touch
The world needs to go boho chic this spring, and this is why one of the quirkiest spring women's shoes collection we got to notice were embroidered ones with beads on the kitten heels! Flaunt them with an indo-western touch!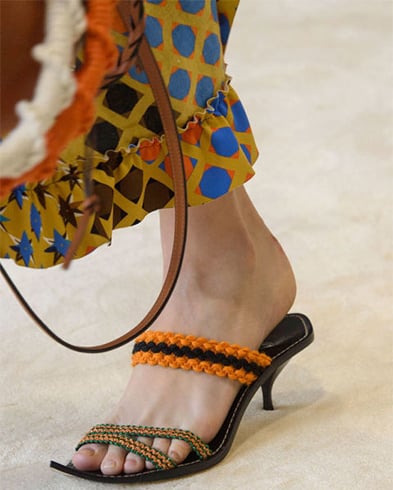 Striped ankle length heels
Sexy as ever, this is for a date night or maybe for a dance night out, and you cannot ignore the hauteness factor this pair brings.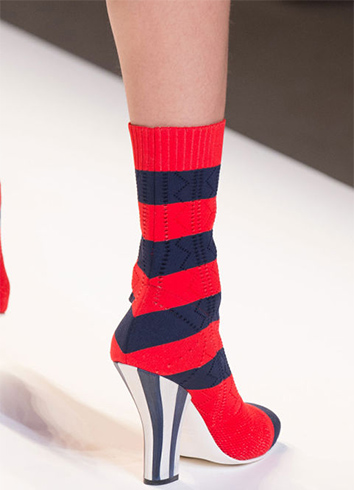 Warm leather for the weather
Leather shoes, if that is your thing, you would want to wear them in bright tones and warm quirky touches too.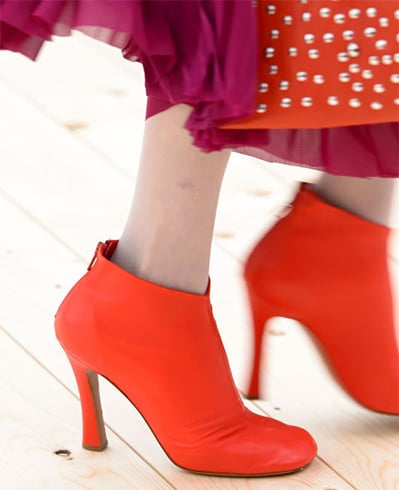 A touch of the wild
Begin the year with a touch of the wild, and you would be talked through the months – check these babies out!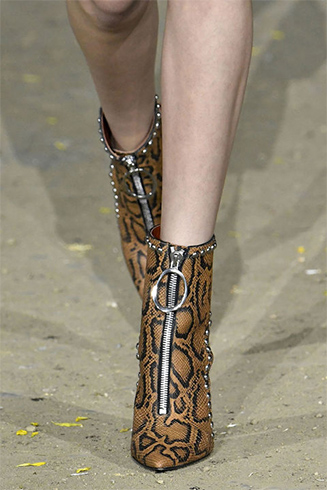 So here were thirteen spring shoe trends that we heart. Which of these have caught your fancy? Let us know your personal favorites by commenting below.
Images Source: pinterest