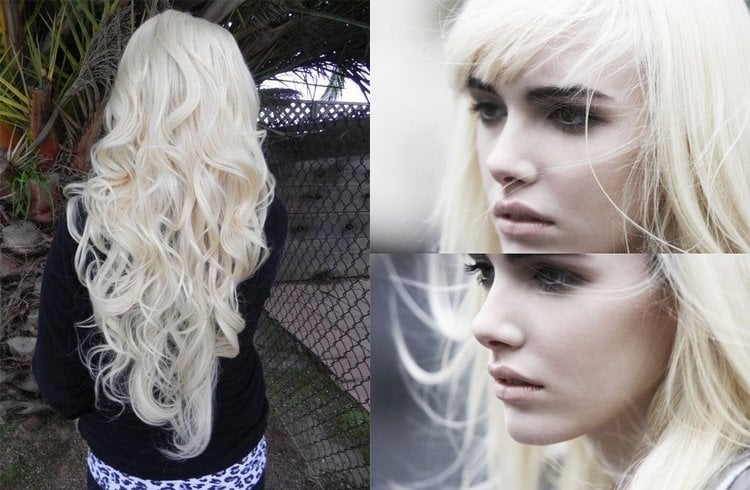 The world is going crazy over a plethora of shades to color their hair. Of which, BLONDE WHITE HAIR is a trend that has started off at the end of 2015 (global, highlights, streaks etc) and is still going strong. If you would like to save your money and do it yourself at home, we are here to give you a lowdown on what you need for dyeing Your Hair White Blonde to get a  stunning white blonde hair look. However, we must also make you aware of the fact that the white blonde look needs a lot of care and maintenance- do it only if you have the cash and the time or energy!
First Things First
Let's begin with the pre-bleaching tips. Now that you have decided to get the hair colored white blonde, you would need to use a lot of peroxide bleach on the hair, which would break the color bonds and give the hair a lighter hue. What you need to do is prep the hair to fight with the heavy bleach. If the hair is brittle or dry, you should first get a deep conditioning treatment forty eight hours before dyeing the hair. You can use a salon service to do the same or apply coconut oil and a hot towel for deep conditioning.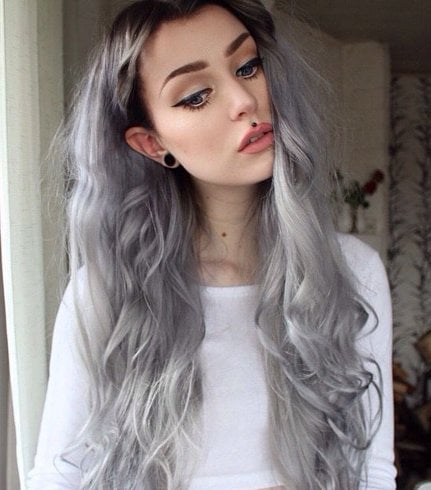 Bleaching The Hair
You cannot get the white blonde by just applying the product or color on the hair and wait for it to dye. It doesn't happen that way. What you need to do is strip the bonds of red and blue and yellow (natural color bonds of the hair) first. Bleaching the hair makes the lightest shade of yellow come through. You would notice the hair turning from a shade of black to darkest brown and then to brown, slight orange, yellow and finally to palest yellow. Please do not panic when this happens; this is a natural stripping-off process that happens when bleaching is done to the hair. this is not the end result!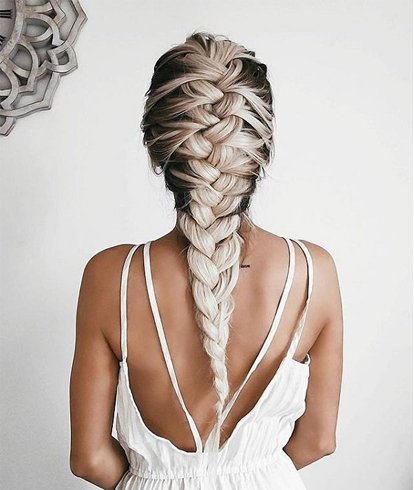 If the hair has turned into a shade of pale yellow, hooray! If the hair turns dark orange or any shade of orange, it needs to rest for five days at least. In those five days, the hair should be deep conditioned twice. Get the bleaching done after five days, which would lift the hue of the hair from orange to pale yellow and then to palest yellow.
Dyeing The Hair
We would ask you to read the instructions on the package or the developer and then follow the same. Always remember, you should leave the blonder or the bleaching agent on your hair until the desired shade of pale yellow or very light blonde appears. The blonder should be left for not more than half an hour, or else your hair would fall off. If it has only turned a shade of orange at the first shot, let it be and repeat the steps five days later. To process the bleaching sooner, use a clean foil wrap or an aluminium foil to bleach the hair faster. If the desired pale yellow shade appears, neutralise the hair with water soaked sponge; wipe the hair off and then re-apply the bleach after twenty minutes for the hair to turn blondish white.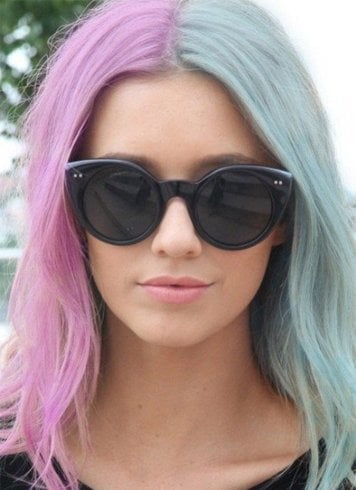 For Platinum Blonde
Platinum blonde is one step lower than white blonde hair. So if you changed your mind and want to stop at platinum blonde, it means that you want to go full white or silver with hint of subtlety. Should you already have colored hair or red hair or orange hair, don't be too scared. What you need to do is use purple toner to correct the same (remember the use of the color wheel). Toner is what you need to use, since it would negate traces of brass and dirty blonde touches. It depends on the hair texture, type etc to determine how many sittings would be needed to get that subtle white blonde or platinum blonde look you want. Without a toner, you wouldn't be able to achieve the white platinum or white silvery blonde look!
We always recommend to do a patch test on a few hair strands that would tell you how long it took to get the shade you desired. Do this a week before the actual hair coloring. Don't be impatient!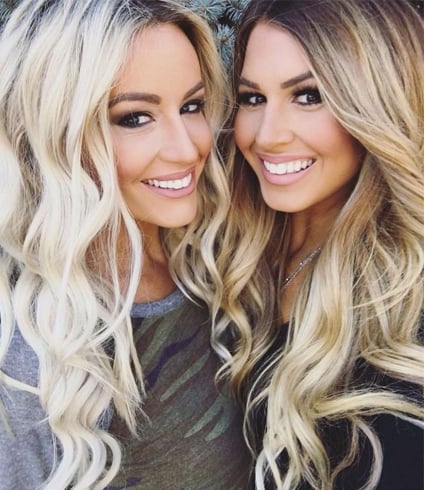 Developers To Be Used
30 or 40 volume developers are a must, since the hair needs to be lifted to a great level. For hair that is dry, brittle and weak, 30 volume developer would be best to use. It would take longer for such hair texture to turn white blonde. Remember the old adage 'slower the better'? It works here. A toner has to be used if you want a silver whiteness in the blonde hair. Two ounces of purple toner with 20 volume for very weak and colored hair is a must. And if the hair needs to be turned into white blonde soonest, 40 volume with one ounce of purple toner and blonder should be used.
[sc:mediad]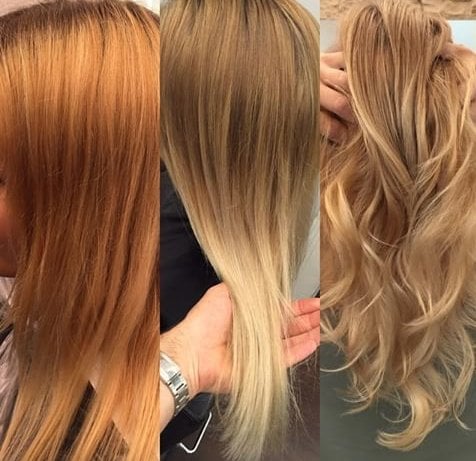 After Care
Not just any shampoo can be used after blonding the hair. You would need to keep the color shiny, strong and for long, which is why you need special shampoos and hair masks such as LOREAL VITAMINO to use at least thrice a week. But most hair experts would recommend shampoos that have a bluish or purple tinge in them. You can also do conditioning yourself at home, using 1:1 distilled white vinegar and cold water mixture.
Congratulations, you have just saved tons of money and costly parlor trips despite having beautiful snowy white, platinum white or silvery blonde white hair you always desired!
Wear it with an attitude and flaunt your new style!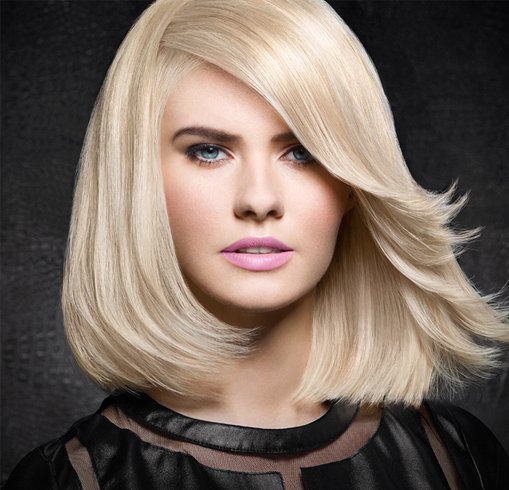 Do write in with your comments on the same!
Images Source: Pinterest
Recommended Articles
Best Hair Color For Black Women
Shades of Strawberry Blonde Hair Color
Natural Egg Hair Masks For Wonderful Hair
Best Coconut Oil Hair Masks