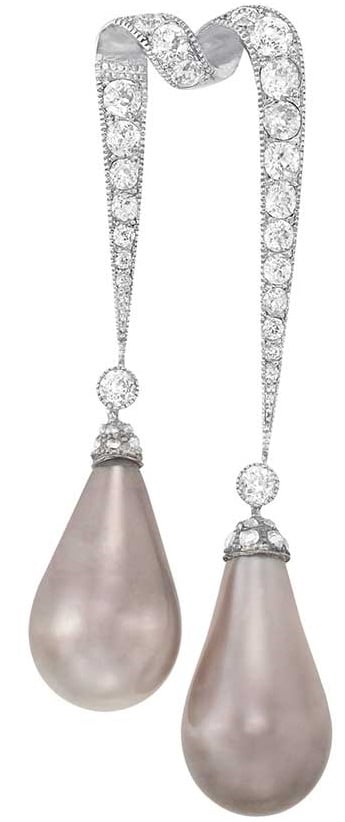 French Crown Jewels set a new world record for natural pearls at Doyle New York, as a pair of extremely rare natural pearl earrings that was gifted to Empress Eugenie of France by Napoleon Bonaparte, set a new world record this week as the pair was auctioned for US$3.3 million by Doyle New York on 28 April 2014.
This whopping price has beaten the previous world record by a pair of natural pearls, which was settled down at $900,000. In May last year, Sotheby's Geneva had sold this pair of natural pearl pendants, which actually belonged to the Italian actress Gina Lollobrigida for $2.4 million.
Now this French Crown jewel has broken the previous record for its rare composition. Mounted in silver and diamond caps on a platinum pendant circa 1920, these drop-shape pearls are verified by the Swiss Gemological Institute. As per the gemological institute, they are a matching pair of saltwater natural pearls of a size and quality that is very rare and exceptional, with no indications of artificial color modification.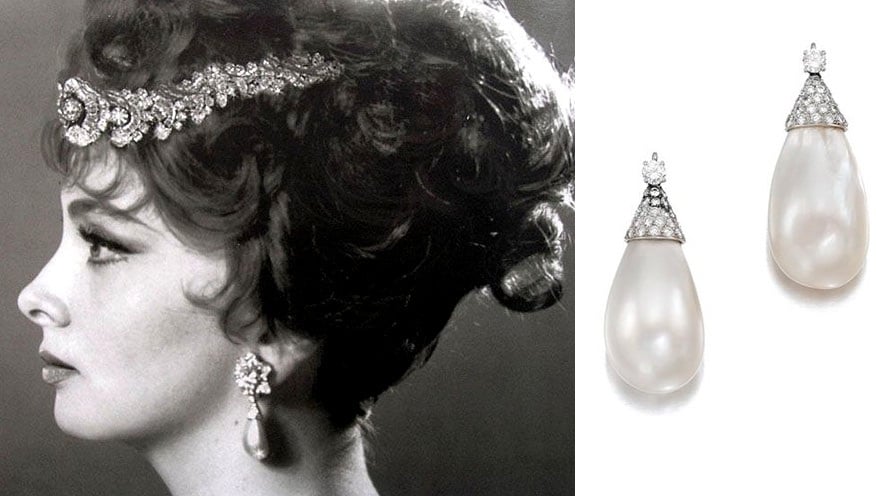 These drop-shaped pearls are warm grey in colour and measure up to 23 mm in height and 13 mm in width. The pearls are mounted in antique silver with diamond caps and are set onto a platinum and diamond pendant, dating back to the 1920s.
History of these pearl earrings
The earrings were accompanied with a handwritten note stating that the pearls originally belonged to Empress Eugenie wife of Napoleon III. After the fall of the Emperor in 1870, they were sold at a 12-day auction in the Louvre together with the rest of the French Crown Jewels in 1870.Tiffany & Co. who was the largest purchaser at the sale at the time, bought almost one third of the Crown Jewels.
According to Doyle, these pearls were brought into the United States by George Crocker, the son of Charles Crocker, who founded the Central Pacific Railroad in California and left a fortune, estimated between $300-400 million at his death in 1888.
The note further reads these were later owned by Anne Rogers Benjamin, who wore the pearls at her debut in 1941 at a ball hosted in her honor by her aunt, Beatrice Benjamin Cartwright, in the ballroom of New York's St. Regis Hotel. In 1945, Anne Rogers Benjamin married Robert Raymond Barry, who in 1959 was elected to the United States House of Representatives, where he served three terms. It was their daughter, Mrs. Lewis A. Shea, who consigned the pearls.
In December 2011, Elizabeth Taylor's pear earrings were auctioned at $1.99 million by Christie's New York. After two years i.e. in 2013, the record was broken by a pair of natural pearls owned by Gina Lollobrigida at Sotheby's Geneva, as they got sold for $2.4 million. This recent discovery of French Crown Jewels has now set the new world record surpassing Gina's earrings. Let's wait and watch for the next world record.