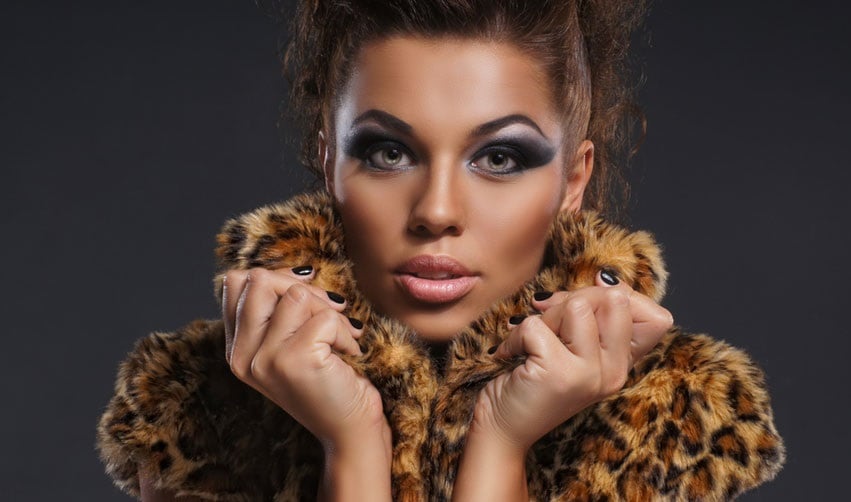 If you thought your dark skin has killed all of your aspirations to look beautiful and that makeup has not yet been created to complement your undertone then better take some inspiration from the People's Most Beautiful Women – Lupita Nyong'o, who is now the new face of beauty irrespective of her complexion.
Impressively, she is now the new face of Lancôme and this historical achievement of the Oscar winner has surely inspired other makeup companies to create products especially for the dark skinned beauties.
That being said, makeup is not an easy game to play with. And when it's about dark tone, applying makeup can pose quite a challenge.
Do not get disheartened if some makeup tricks are basically lost on you – you just need to learn the tricks and understand what works for you. It's a sin as per fashion Bible for every girl not to able to wear makeup, which is her birth right.
In west, dark skinned women usually have plump lips, nicely toned skin and piercing eyes. This way they are blessed with a million ways to flaunt their assets. Besides, makeup is playing, it's self-expression, it's fun – use intense colors, make bold choices, make it your own in every way!
Foundation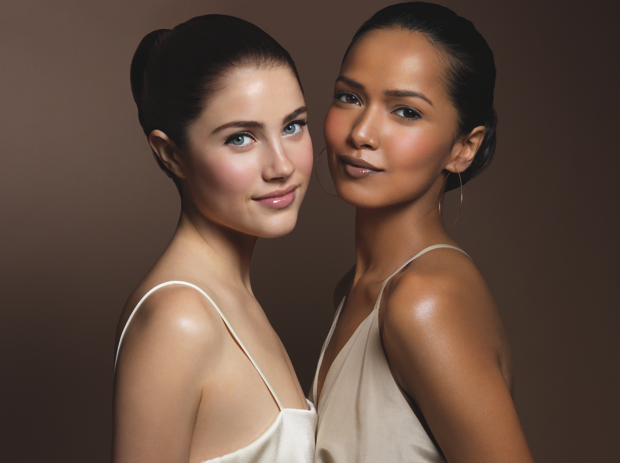 While obtaining an even skin tone is imperative for dark skinned women, getting an appropriate foundation is equally crucial. The first thing you need to do is to find the one that goes easy on your skin. And if you don't find the right one, you can still get it by mixing a few different foundations. Makeup artists always suggest using a shade slightly lighter than your own skin tone.
The trick is here to apply it evenly. A brush or a cosmetic sponge can help you in getting the even layer, although some find it convenient to use their fingers so as to blend it nicely.
The next thing you should remember is that it should be very light and not a ton of it on your face.
What celebs use: New mom Beyoncé has NARS Sheer Mate Foundation in color New Orleans to thank for her flawless complexion.
Powder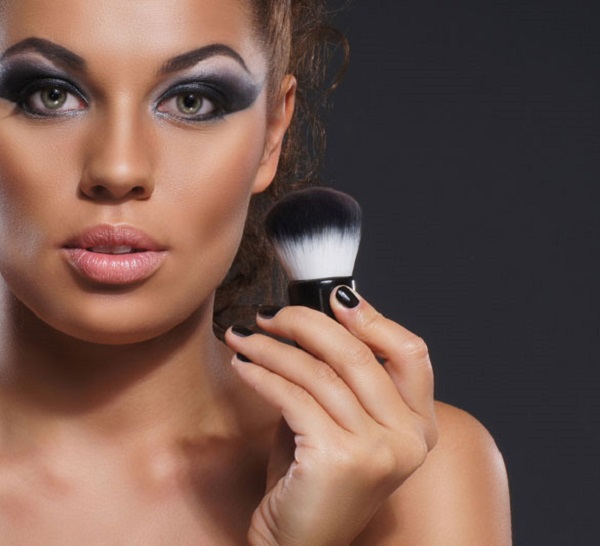 Dark skinned girls usually have oily skin. Well, now that's not an issue at all. There are a lot of products available in the market that work on oily skin. And if you're looking for quick fix, use some good old powder. It will instantly give your skin a fresh look. However, make sure to pick a translucent powder without any yellowish, or any other similar remnants. Do some research if you want to buy the powder as a quality powder can even replace foundation.
What celebs use: Nicki Minaj prefers M.A.C. Select Sheer Pressed Powder in NC40, which works perfectly on her oily skin.
Blush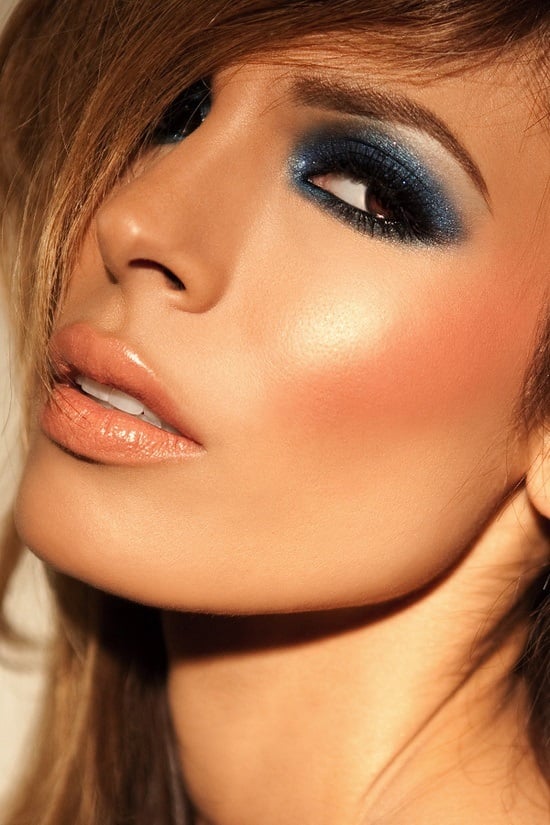 You may think I am making a bit thick statement but dark skinned women can really benefit from using blush and it's true. Since blush is so frequently applied on fair skinned women, so it's bit stereotyped now. But when a dark complexioned woman uses blush, it is looked upon as elegant and in trend. Red and orange colors work best for such women.
The way you apply your blush accentuates your face. Here are some tips to follow –
For high cheek bones – Apply blush right on top of them
For fluffy cheeks with round face – Apply blush right in between your cheek line and your jaw line.
What celebs use: Hot Latina J Lo likes using M.A.C. Powder Blush in Tenderling.
Lips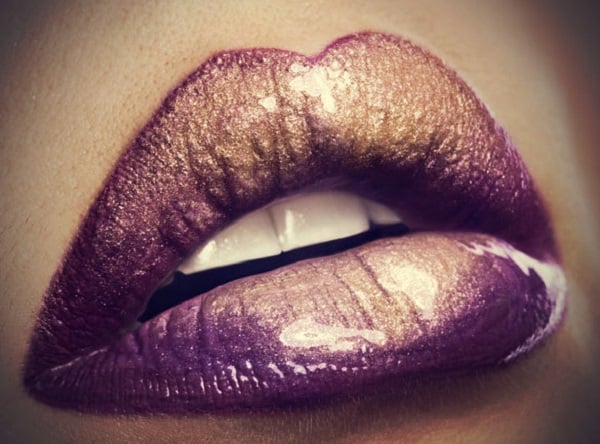 Although contrasting colors can be fun, it's a risk business. An extra light color of lipstick on your lips is a strict no for dark skinned women. For such beauties, colors like deep purple, wine, brown and not to mention the classic red are highly recommended. Do not forget to use the transparent lip gloss as it will enhance the look, whilst adding sensibility to your lips.
What celebs use: Recently Rihanna has started a new trend with her fiery red hair and red lipstick shade to match. She is now endorsing M.A.C. The collection includes her comeback of her bestselling lipstick, RiRi Woo along-with two new promising numbers – Pleasure Bomb and Bad Girl RiRi along-with other makeup items.
Eyes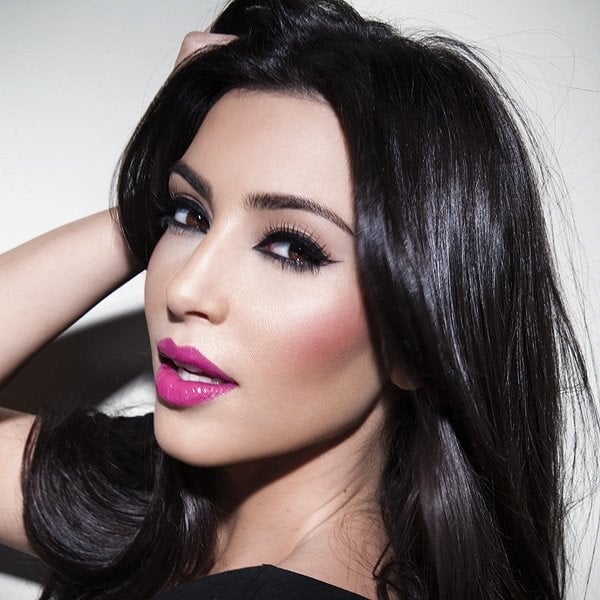 I have always said since eyes are the most visible parts of your face, it should always be the first importance. You can treat skin as a playground for different eye shadows. Moreover, you have the luxury to experiment with deep colors.
You can easily pull off the bronze look with some shimmering eye shadow shades like pumpkin, gold and even pink that will look great against your complexion. Make sure to use shiny eyeliner, maybe silver, which will look great and accentuate your lovely eyes.
Even, black eye shadow and the smoky eyes look will look absolutely enticing on dark skin and eyes!
What celebs use: When it's about smoky eyes, Armenian beauty Kim Kardashian is an expert. She exactly knows how to rock this look! There are lots of YouTube tutorials you can watch for some inspiration.
 Hope this post on makeup tips for dark sinned beauties helps!!