Happy Sunday readers!
The moment I came across this post, I couldn't help but thought of sharing with my readers to start their Sunday with doses of laughter! You would be wondering what I'm talking about as fashion is all about being serious and conscious.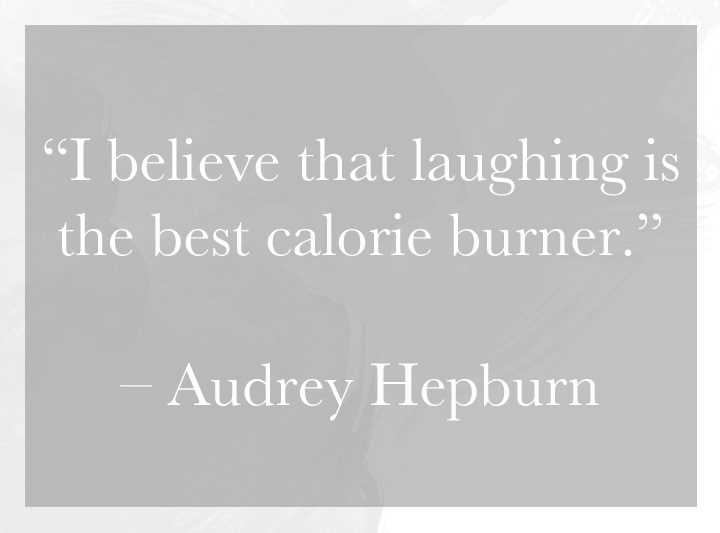 See, Fashionlady has also taken Audrey's quote to heart, so here is a hilarious post not so so related to fashion but an instant mood booster though for my darling readers!
Ever wondered how celebrities would look if they were normal people like us? As we say imagination knows no boundaries, New York-based pop artist Danny Evans has used his imaginary skills and has come up with extremely hilarious photo series, being photo shopped by himself. Undoubtedly, his photoshopped images went viral as soon as he posted the series of celebrity make-unders.
Danny has used images of normal people in everyday settings, mostly from the 80's and 90's and photoshopped them with the faces of famous Hollywood celebrities as an insight into their lives, had if they were not famous and did not live in the glamor world.

This is the biggest proof of what is cutting edge technology in the name of 'photoshop' is capable of and it's also a blow to those editors, whose photoshops have gone wrong thereby making the celebs and models butt of jokes on social media.
As per Danny Evans, "It was a reaction to the over-Photoshopped images of celebrities that we see every day. I thought it would be interesting to take it in the opposite direction."
Evans actually began the series in 2006, pretty much the way you would expect — Photoshopping the ubiquitous face of Paris Hilton on random pictures. Needless to say, the collection grew from there, until Evans' Facebook page, dubbed Planet Hiltron, was positively percolating with celebrity make-unders.
And we know some celebs like Kim and Paris Hilton, who are highly conscious about their public images (Ahem!), would have surely fainted. The artist hasn't even spared the Royal couple – Kate Middleton and Prince William from his creativity. I'm pretty sure the Palace would have taken this sportively.
Hence, without further ado, enjoy your favorite celebs in these make-unders. Keep scrolling and enjoy!!
Brad Piit and Angelina Jolie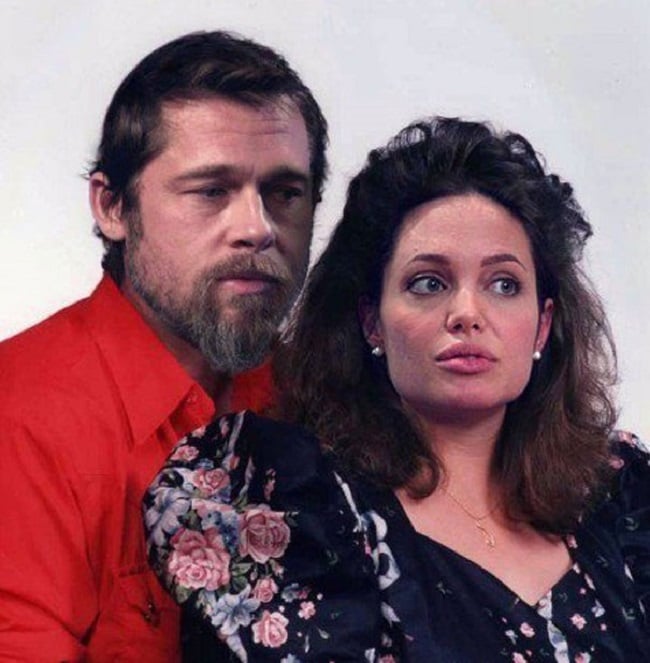 The most powerful couple of Hollywood Brangelina were among the first few celebs in Evan's list. Angelina, who is considered to be one of the most beautiful women in the world certainly wouldn't have looked this horrible, had if she were an ordinary woman like us. Her gifted beauty tells it all, sans her makeup and touch-ups.
Beyonce and Jay Z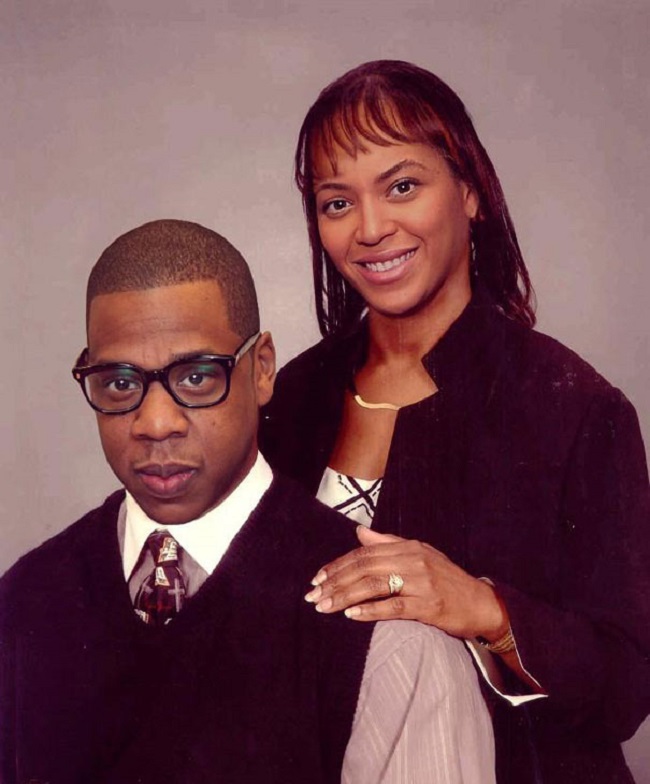 The couple who're rocking the pop world would have somewhat looked close to this above image, provided they were born in 60's or 70's. Jay Z completely looks like a nerd here.
Kate Middleton and Prince William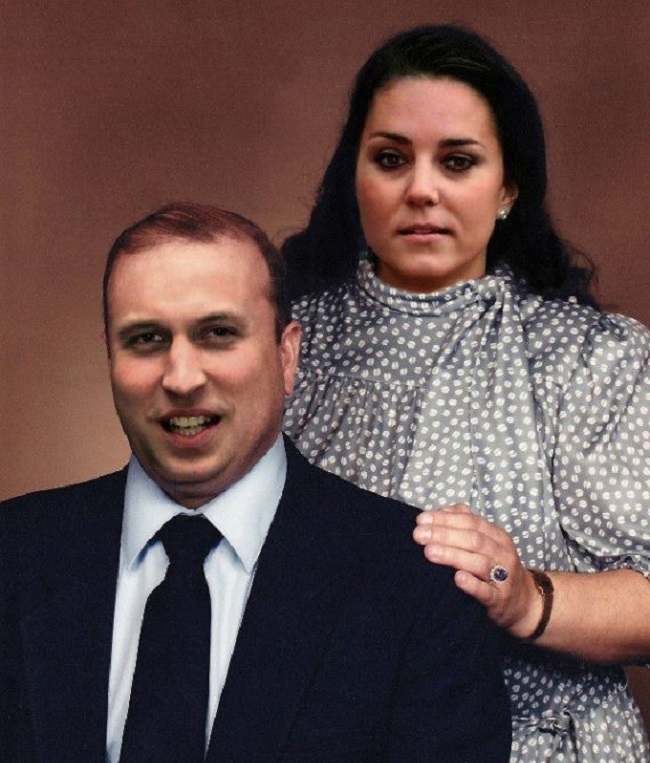 The fashionably correct Duchess of Cambridge, Kate Middleton would have surely had her heart out with her hubby after looking at this image. The artist also made sure to flaunt her engagement ring to make this image look real.
Kim Kardashian and Kanye West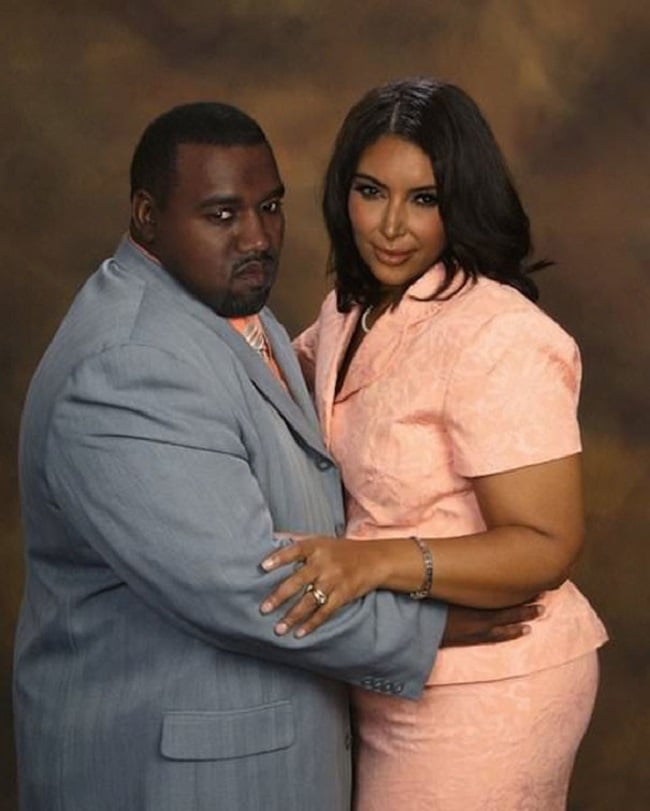 I completely agree with the artist that the self-proclaimed star Kim would look this way, had if she were not famous. And if we look back to her maternity days when she was all set to explode with her extra pounds and breath-choking outfits, this image completely justifies her weighty issues. However, Evans went too far in photoshopping Kanye West. What do you think?
Rihanna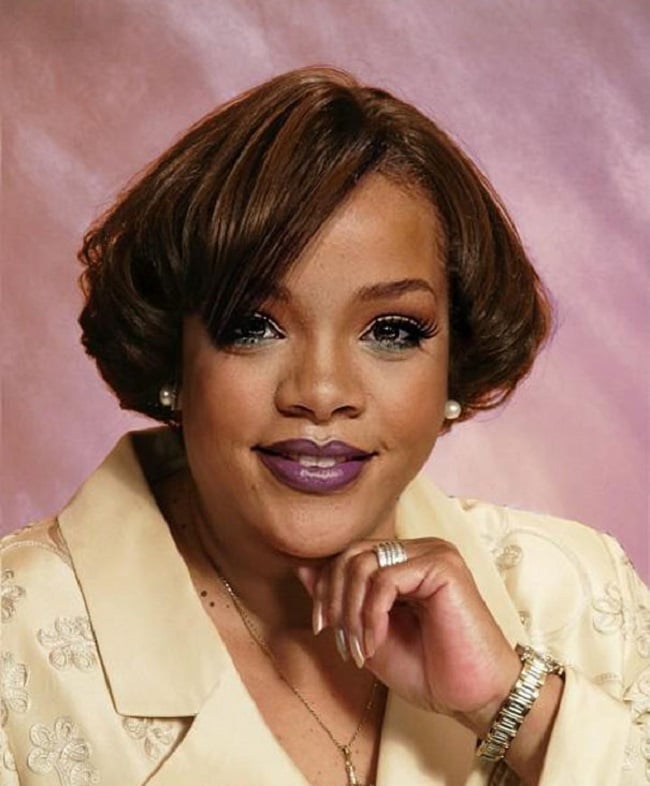 Doesn't our RiRi here look like some high profile professional working at the White House? Atleast she looks beautiful as compared to other poor celebrities, who're looking pathetic.
Jennifer Anniston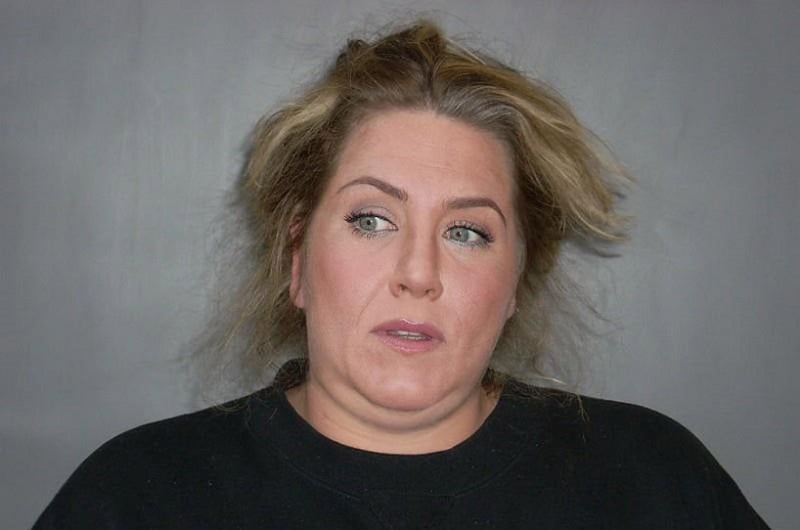 Holy cow! The artist made impossible possible by giving such a horrific make-under to the gorgeous and slim trim Jenny. Awe I feel sad for the girl, she looks like a convicted woman from 80's.
The Kardashians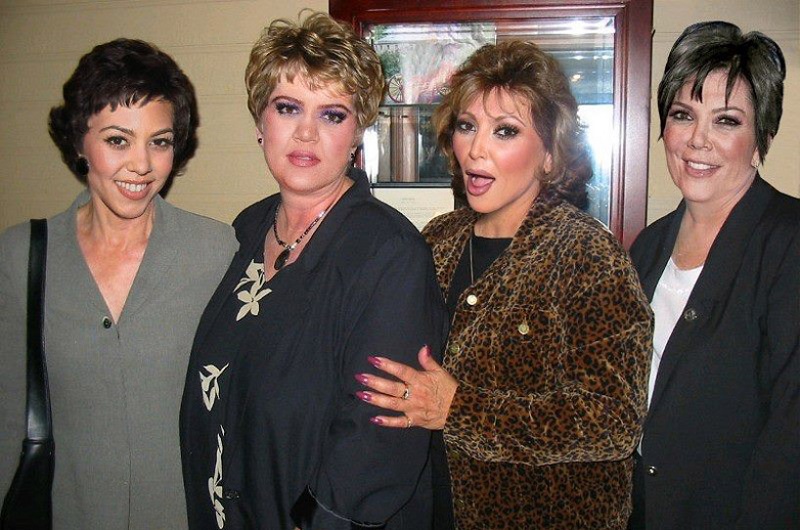 Danny's imagination is close to famous-for-nothing Kardashians' make-under.
Miley Cyrus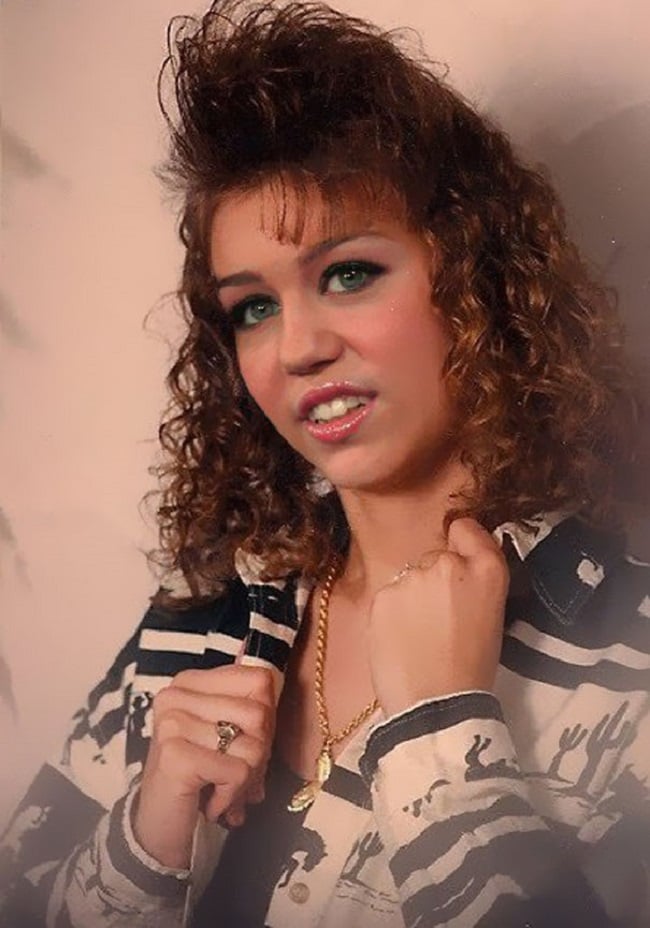 I am just wondering what would the selfie-hooked up Miley, who is only busy posting her pixie-cut looks all over social media, be thinking looking at her photshopped image, especially her hairstyle? Whatever, it is really funny though!
Jennifer Lopez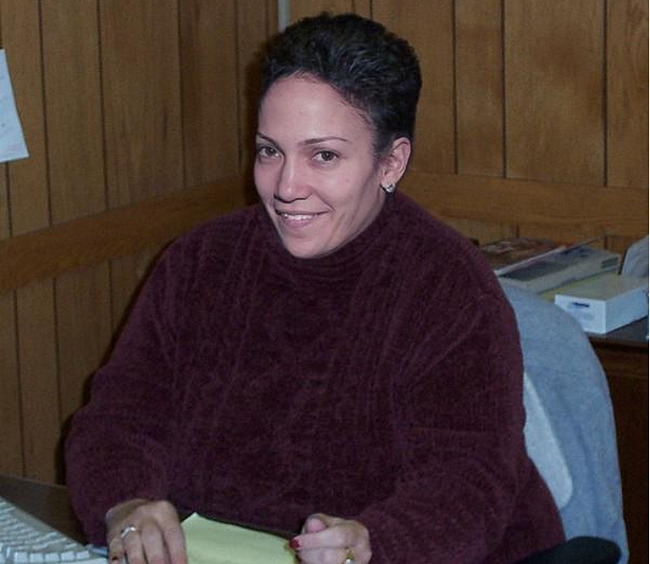 Atleast the artist should have spared my favorite celebrity. JLo in this image looks like the busy mom new with the 'computer' thing from early 80's.
Lady Gaga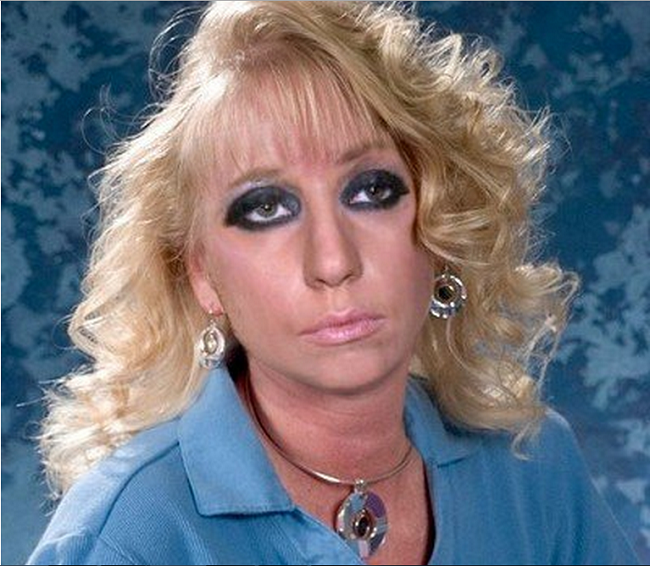 Probably, she is the only celebrity, who would appreciate Danny for giving her this make under from her heart. The singer, who is more popular for her weird outfits than her music albums, must take inspiration from this look for her next red carpet appearance.
Sarah Jessica Parker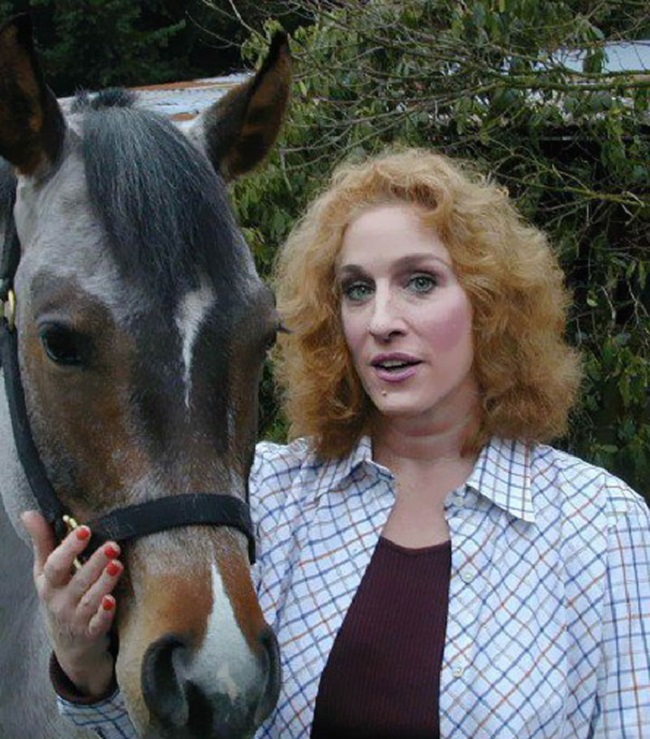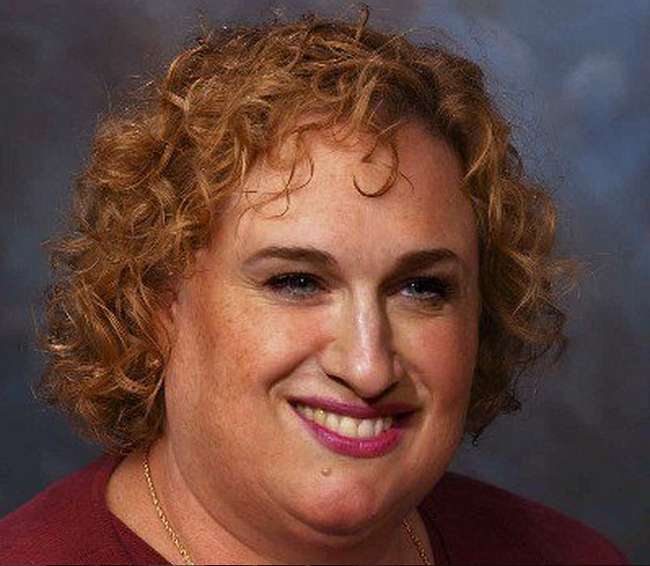 These are two versions of reel life Carrie Bradshaw aka SJP. The fashion icon got some extra privilege as Danny decided to come up with two different versions of hers. While the first make-under is pretty acceptable, I just can't digest the idea of Sarah's avatar in this plumply way! How rude of the artist, as he turned an extremely lean and thin Jessica into this over-weight, double chinned ugly duckling.
Nicole Kidman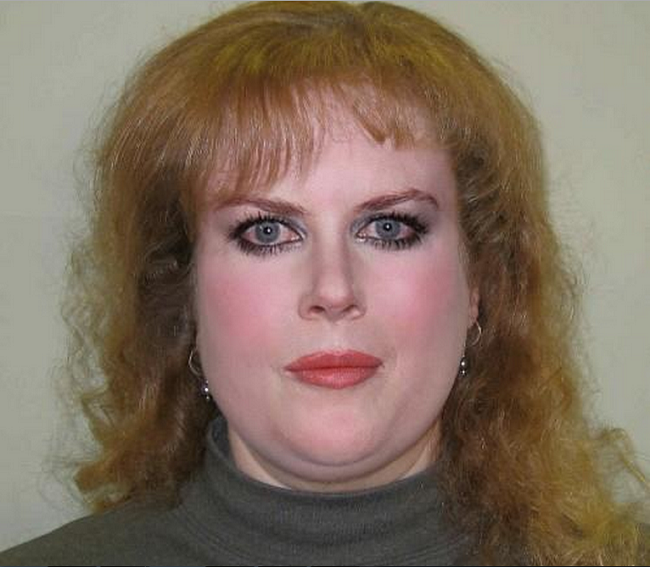 Even the svelte Nicole was not spared. Even she looks like a convicted woman from 90's. No matter how much Nicole puts in weight, she'll never look like this atleast.
Pamela Anderson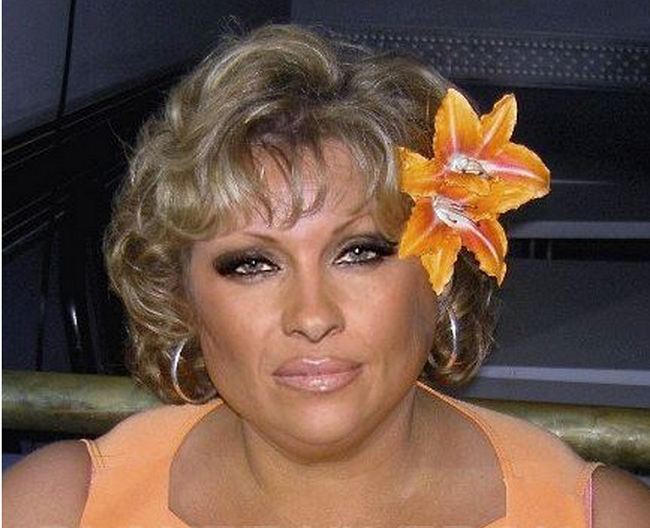 May be she would look this way, but then who has cared for her face after all!!
Now the ultimate ones! They say best is saved for the last –
Madonna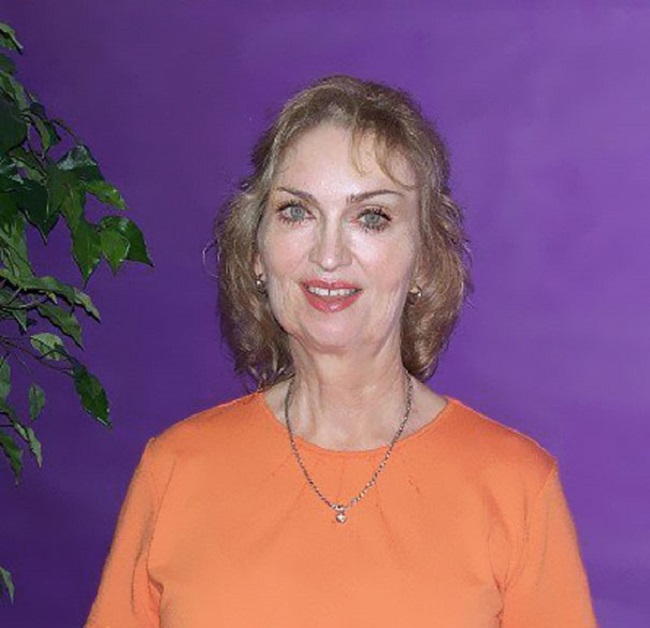 Oh my God! Doesn't Madonna here look like a character from Evil Dead or Walking Dead series?
Britney Spears
This is the most hilarious of all the images. I still can't stop laughing looking at this image. Seems, the artist has vent out all his frustration upon this troubled singer. Poor gal!
I hope you enjoyed this post! Stay tuned for more such interesting posts!!