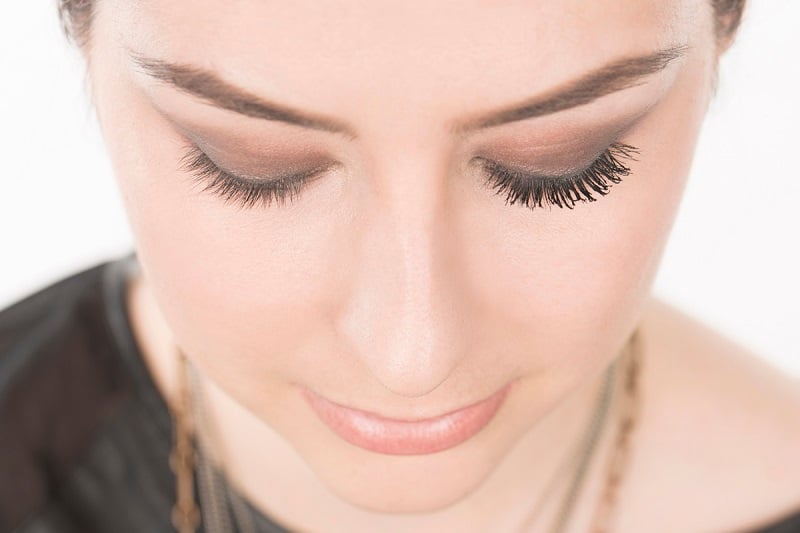 Here's a fabulous post on how to create faux lashes by replacing fake lashes with baby powder.
Since eyes are the most prominent parts of your face which first drag attention than elsewhere, extra care should be taken with makeup session. You'll all agree that false eye lashes are a God-sent anchor, especially when you're struggling hard to make your eyes look bigger.
And when there is a wedding or fancy event, don't stress yourself with layer after layer makeup; instead just some smart tricks for your eye makeup would work wonders. Find out how!
Even though many of us admire Kim Kardashian's eye makeup, we are also aware that imitating her style is no joke. And that it's not a practical option for DIY and certainly not for everyday wear. (Well, unless your initials are KK of course!).
But we have come up with an easy trick with the help of a commonplace household ware that can get you the fashionably faux look with real results. Go through this 5-step tutorial to take your lashes from konventional (the regular eye makeup with masacara) to kopious (powder-boosted, pumped-up results)!
Things required
Johnson's Baby Powder
M.A.C Full Lash Curler
Ardency Inn Punker Unrivaled Volume & Curl Lash Wax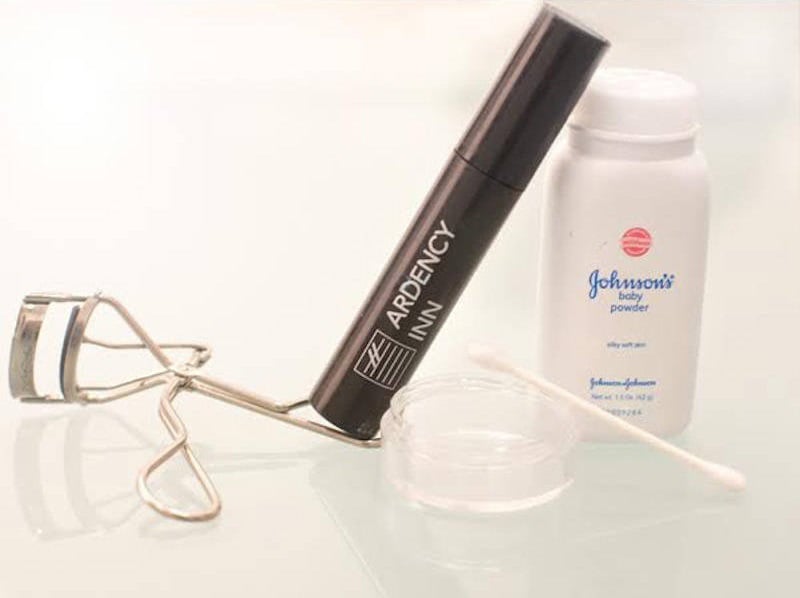 Before creating faux looking lashes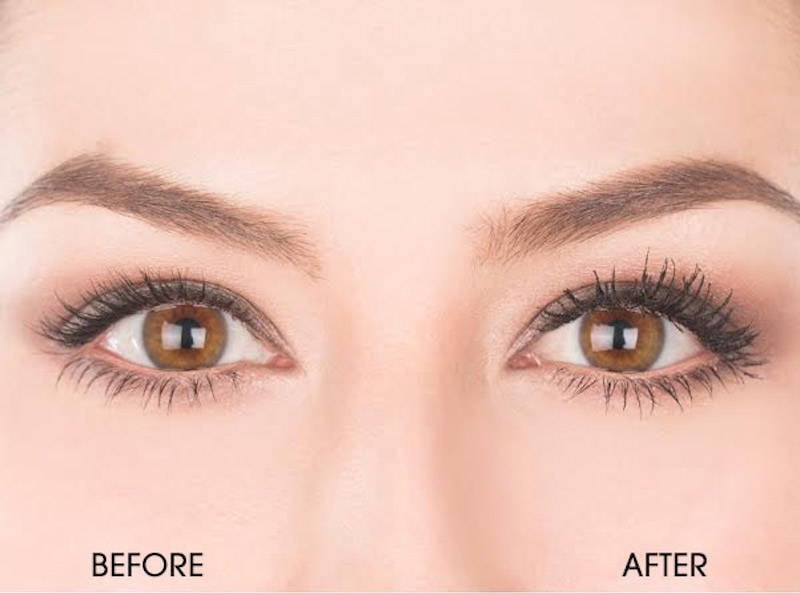 The fallow eyes lashes sans mascara. Hmm! If you thought the heavyset frizzies won't look prominent without a dash of maquillage on them then better apply layers of eye shadow and thick coat of mascara and compare. You'll see how your eyes still look plain and stark—even with lids without any change to your lashes. You can now create big yet faux lashes by simply using baby powder. Continue reading!
Step 1 – Curling the lashes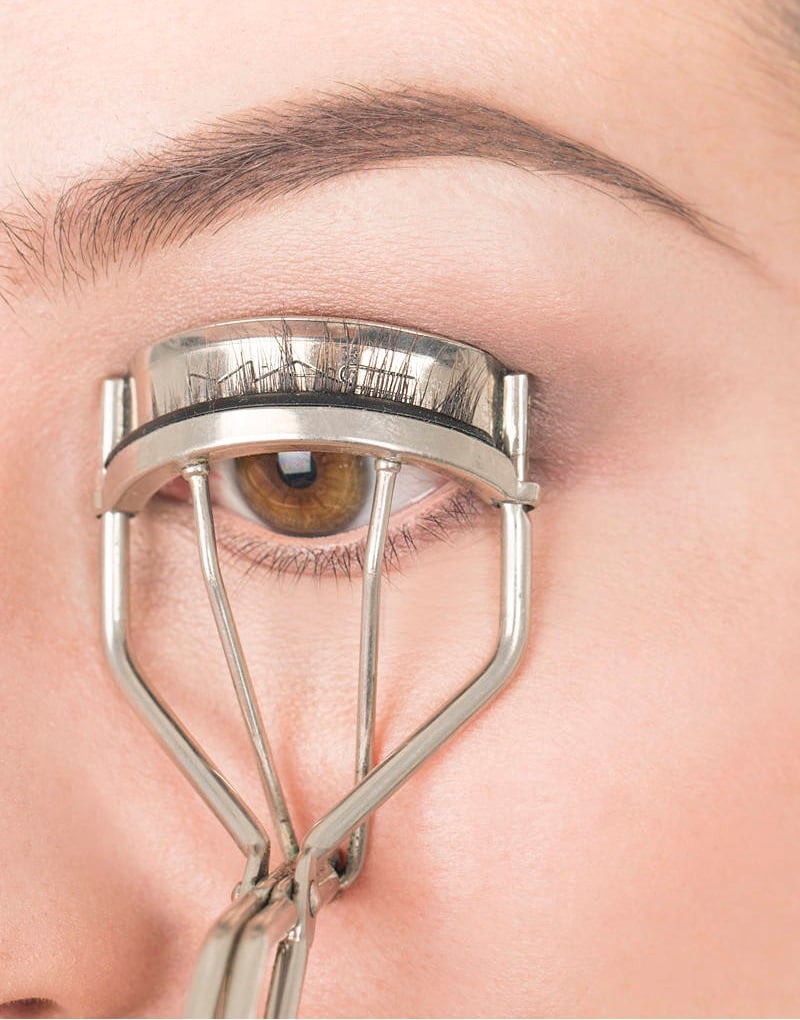 Use eyelash curler – The first thing you need to do is to use eyelash curler so as to give your frizzies the perfect curl
Wait for 8 seconds after every clamp – Start by pumping the curler from the base and continue all the way through to the tips. However, make sure to hold down each clamp for atleast 8 seconds each time
Get perfect curve – By curling the base, middle, and ends of lashes, you get a perfect curve instead of a jutting right-angle effect
Recommended: You can use M.A.C Full Lash Curler that features a rounded pad, which allows you to further get a soft arc instead of a harsh crook
Step 2 – Applying mascara
Apply two coats – Apply one to two coats of mascara from roots to tips
Recommended: You can count upon Ardency Inn Punker Unrivaled Volume & Curl Lash Wax—the pomade-like wax formula. This cutting edge mascara doesn't dry and isn't hard on lashes. Therefore, you can reapply multiple times (even throughout the day!) without any fear of flaking or clumping. Besides, the oversized brush soaks fringe with mega-volume.
Step 3 – Tapping baby powder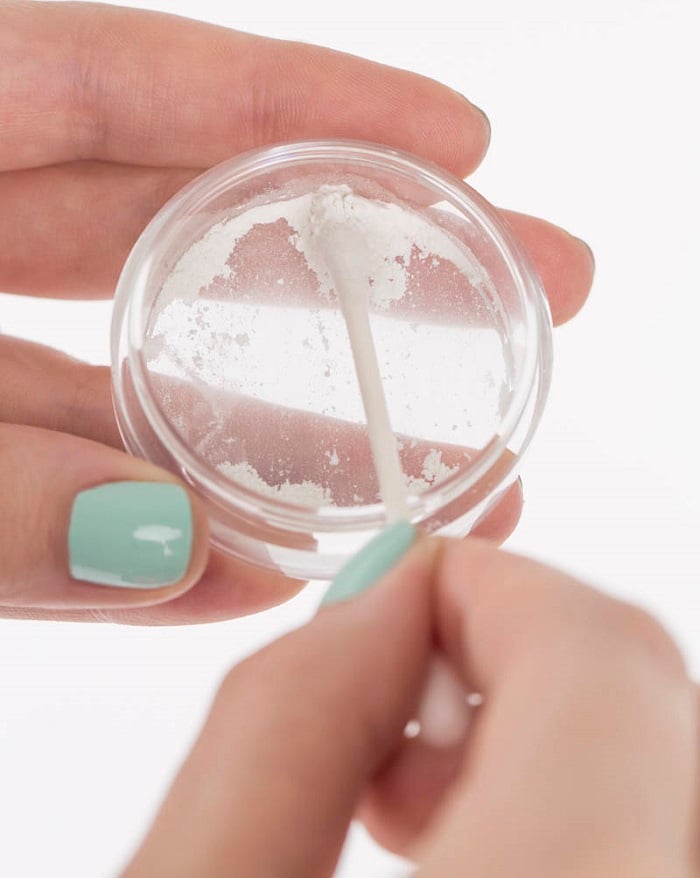 Dip Q tip into powder – Here comes the pièce de résistance! Tap some baby powder into the palm of your hand and then dip a Q-tip into the white dust.
Step 4 – Covering lashes with white dust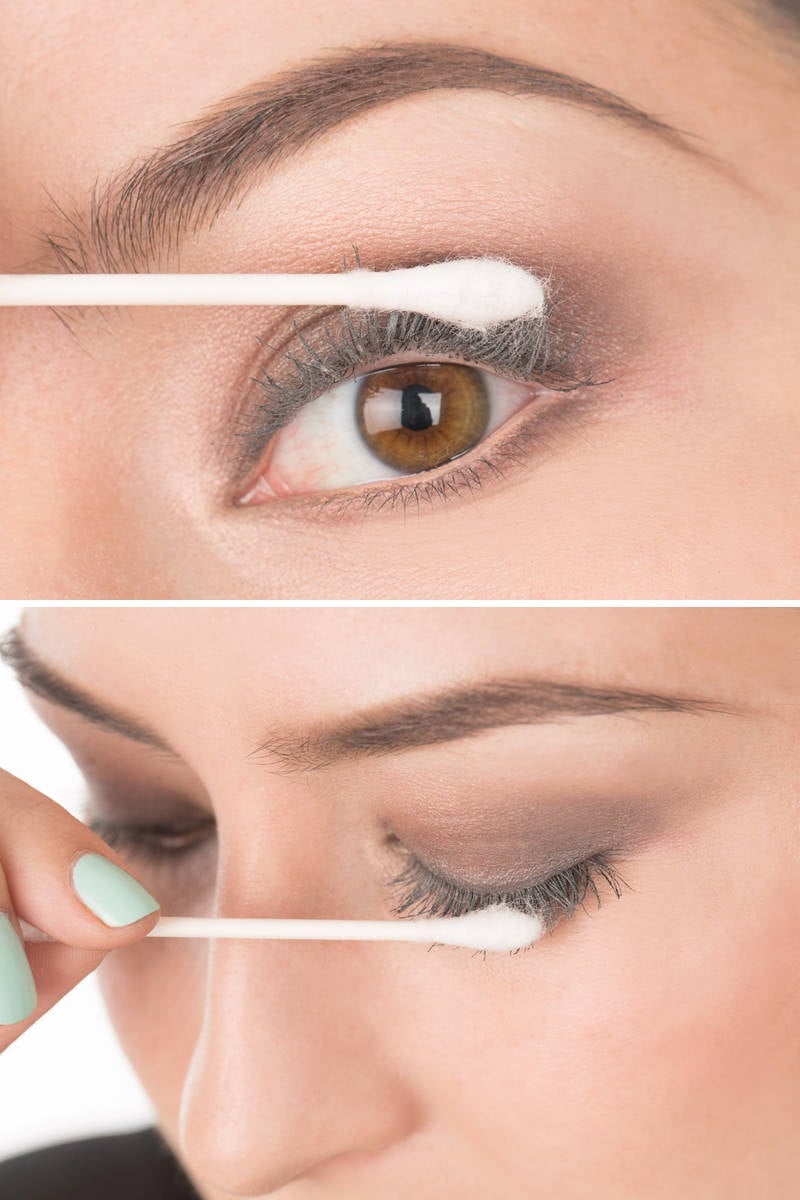 Apply powder over lashes – Now cover both the top and bottom of your lashes with the white dust. However, make sure that your entire fringe is coated with a light layer. Your eyes should look ashen when you're done.
Step 5 – Reapplying mascara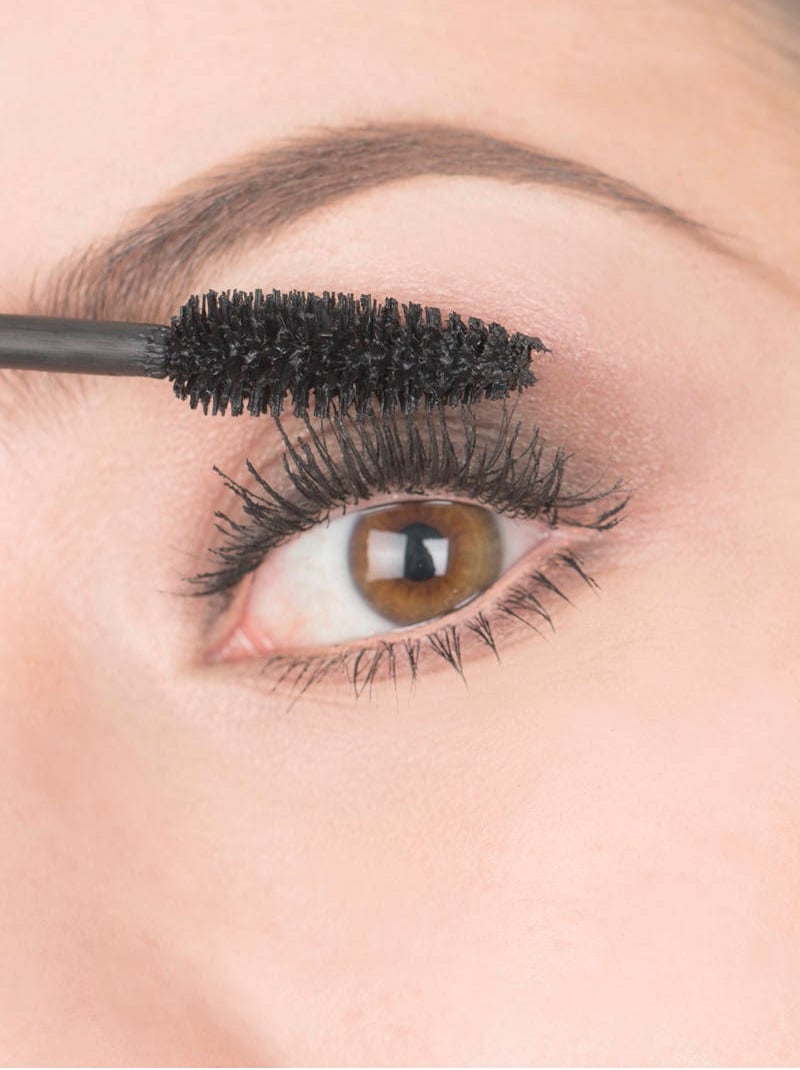 One more coat of mascara – Apply another coat of mascara from roots to tips to turn lashes raven-black once again. If there are any annoying clumps or chunky bits, you can get rid of them afterwards with a safety pin. Be careful in removing the bits.
After creating faux looking lashes
Now you can compare and see how much thicker, fuller, longer, and blacker your lashes look. We bet you'll agree that they now look double the actual volume, isn't it? Voila! You got the Kim Kardashian look in just 5 steps!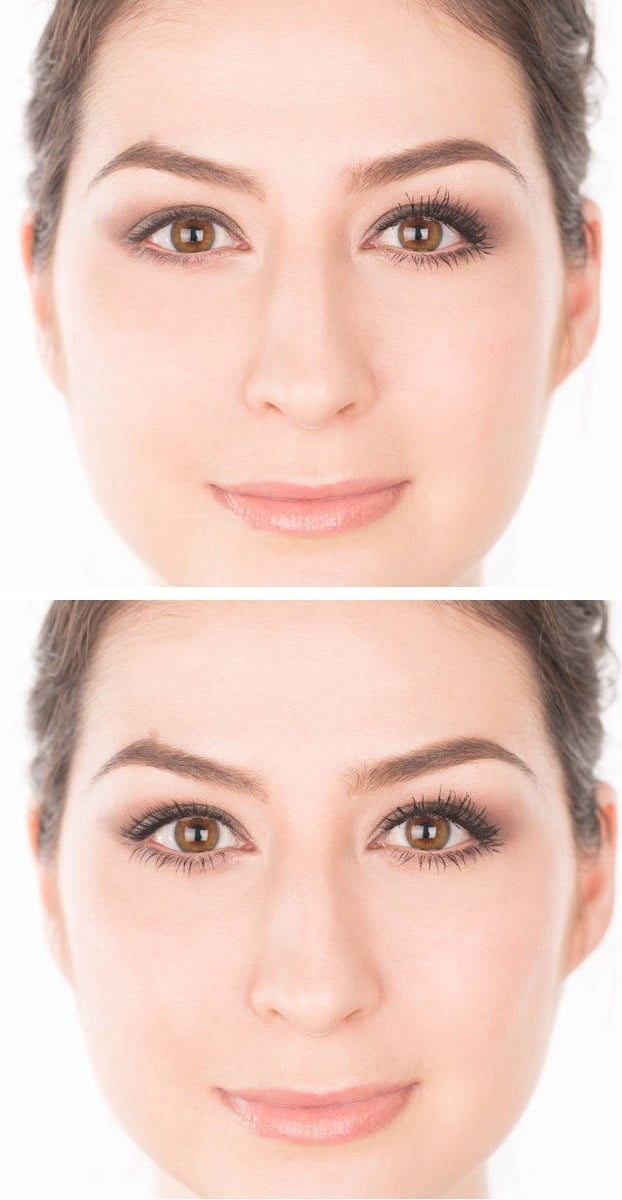 Image Source: ©elle.com
For your review
Here are the before-and-after effects of this baby powder trick. While in the above image, the completely dressed lashes are compared to the barren fringe; in the bottom, they are contrasted against lashes that have been coated with mascara only without the baby powder treatment.
 Hope this helps! Do let us know your results!!