We're almost there! The day we've been waiting for so patiently and curiously is almost there. What to wear for Eid?
In this edition, I'm going to share some superb Eid fashion wear ideas from reputed fashion houses, which are traditional, elegant, and full of style. I'm also going to share some extremely versatile outfits for women and girls, which can easily go with any occasion.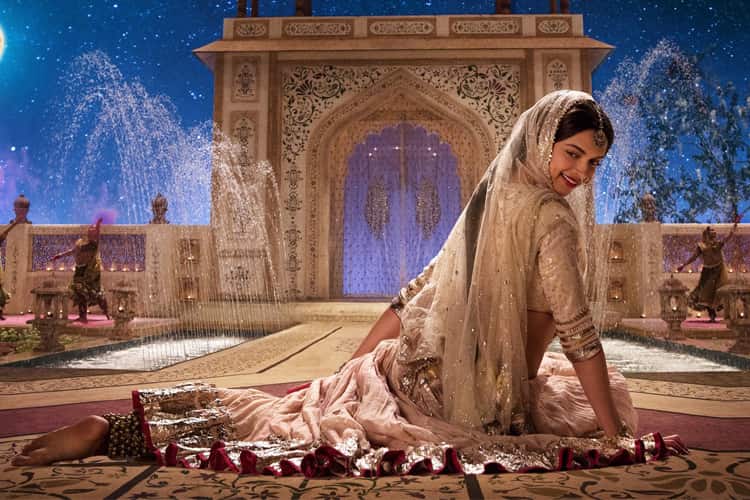 While major fashion houses have geared themselves to participate in the rat race; their collections are ready to make all you girls go head over heels this Eid-ul-Fitr. However, keeping the religious significance of this Holy month in mind, I give you some superb options which are not too extra but are designed to help you make a strong fashion statement whilst still being traditional from within.
[Also Read: How to Wear Hijab]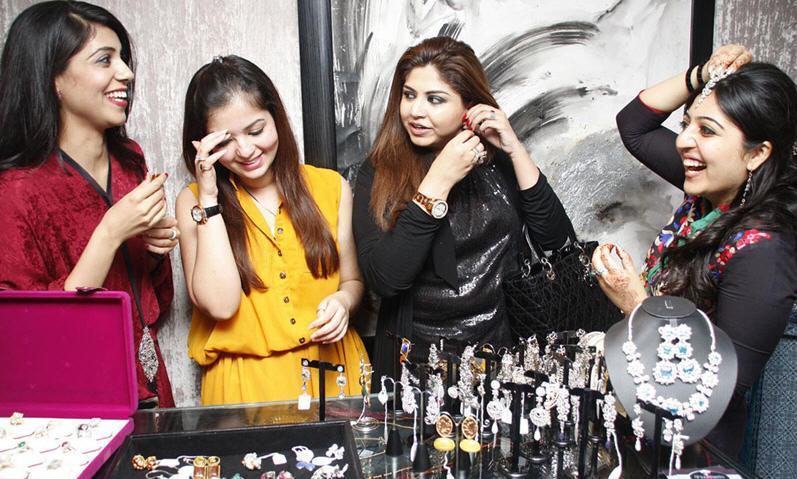 Latest Dresses For Eid 2019:
Eid is all about celebrations with amazing delicacies, new clothes, accessories, and above all, the family get-togethers. Every Muslim girl will agree to this – the most exciting part of growing up celebrating Eid is getting to wear new Eid outfits. This excitement will always prevail.
Shopping for purely traditional dresses are passé with so many online designer boutiques being lined-up on a regular basis. It has now become easy for girls to make a choice when it comes to styling themselves for Eid. Fashion is never about showing some skin always, but a smart full-length dress can also speak great volumes about the wearer's fashion quotient.
So, here are some inspirations to take as Eid outfit ideas.
1. The Turquoise Effect:
Let me tell you this is a super easy look, which an be effortlessly pulled off anywhere. The fabric goes soft on your body keeping you fresh and enlivened all day long. This full-length blue-blooded skirt is paired up with a white lace or knitted top, which is again accessorized with a statement belt, watch and a fashionable clutch.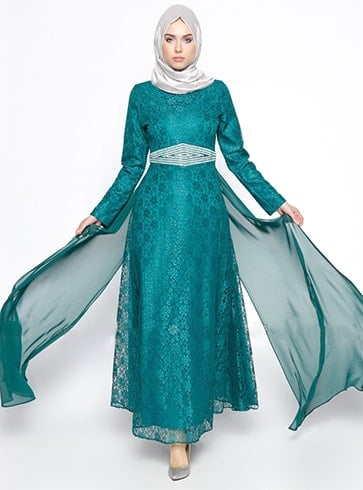 This look can also be altered slightly by going for same style in different colors, say orange, light pink or yellow for skirt paired with a nude-shaded top.
2. The Classic Black & White:
The classic combination of black and white is always a win-win choice. Be it a pair of trousers with a shirt or a skirt with a blouse, this age-old combination has always stood the test of time. Depending on the color of your hijab, you can make it versatile for day and night. However, this killer styling is especially for the evening, which can be complemented with a dark colored/printed clutch.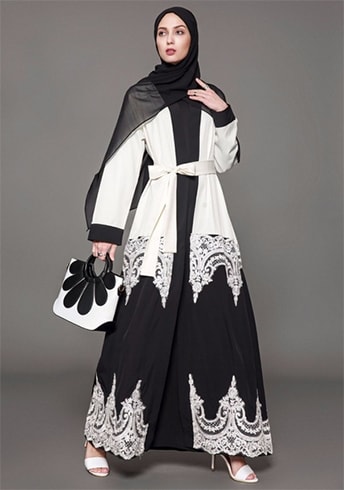 If you opt for this style during the day, then you can replace the taupe hijab with a brighter shade, such as red or orange and even go for a fancy clutch – maybe a floral one!
3. The Matte Look:
This look is exclusively for an evening. The tailor-fitted blazer along with the broad golden belt will not work for the day because of the sun. So, you can save this style for an evening Eid party or for nights to follow.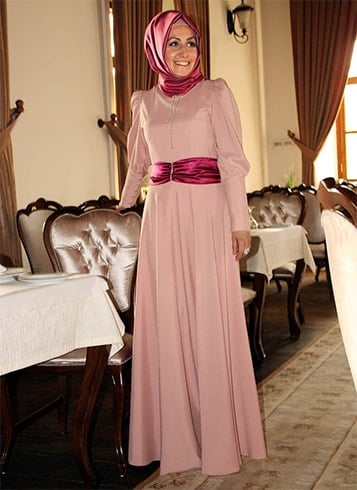 4. Going Desi:
When it comes to traditional outfits, just do not jump into any Plain Jane number, which is commonplace. Instead try to pick something unique yet regular, something fashionable yet desi…
I've compiled some fabulous designer wear dresses. Keep scrolling!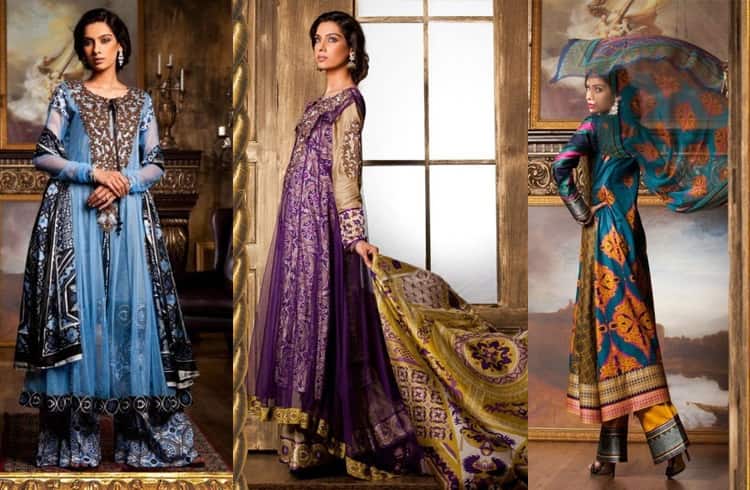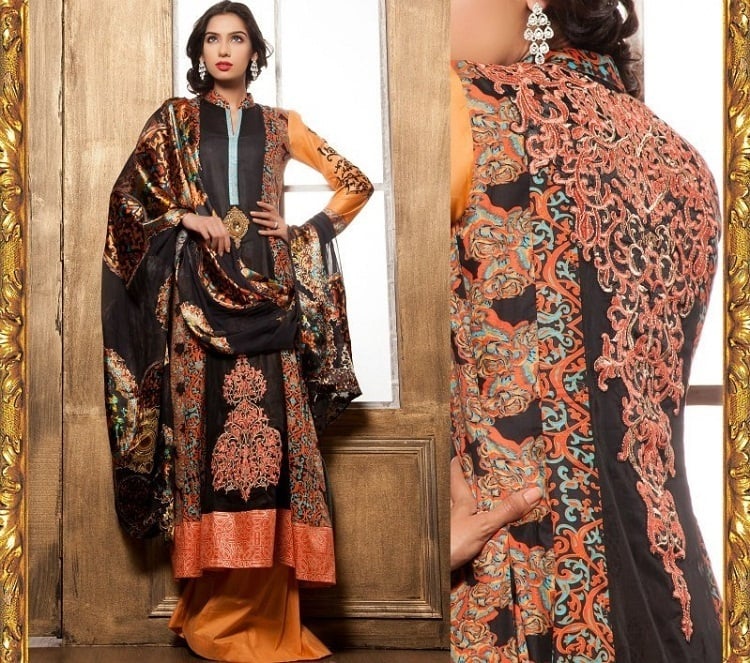 [sc:mediad]
Now some contemporary designs as Eid outfits –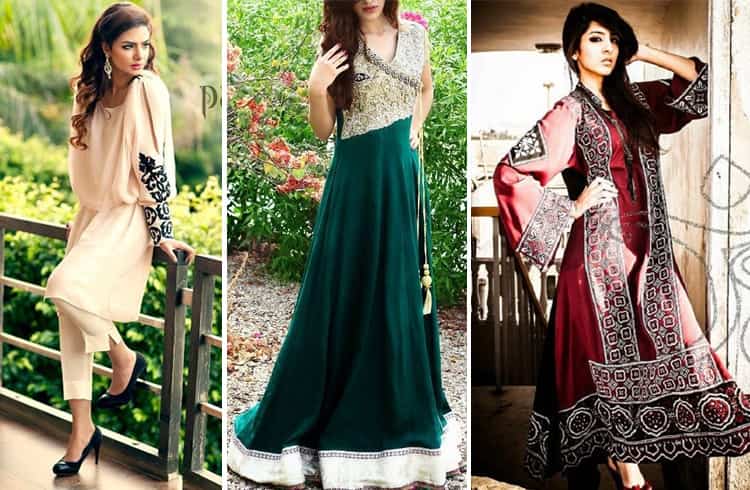 What To Wear This Ramadan?
Designers craft Ramzan collections keeping in mind the sophistication that it needs to blend with style. Check out the Ramadan outfit inspiration that you need. So modestly traditional, yet exciting. Just how you like it?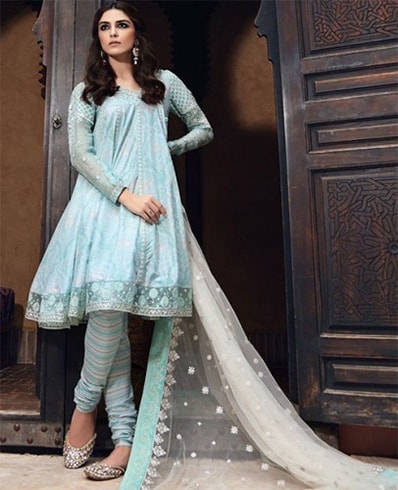 This beautiful and fancy angrakha is an ideal choice for Ramadan. Keep it low yet make a strong fashion statement with this one.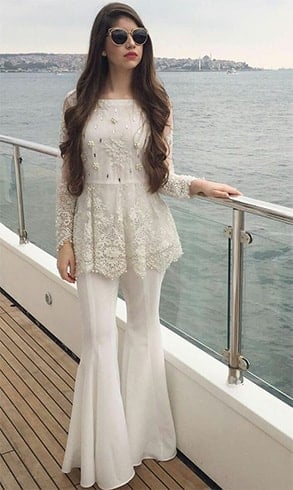 Go all white, because what's classier than white? These gharara pants will bring out the best in you instantly!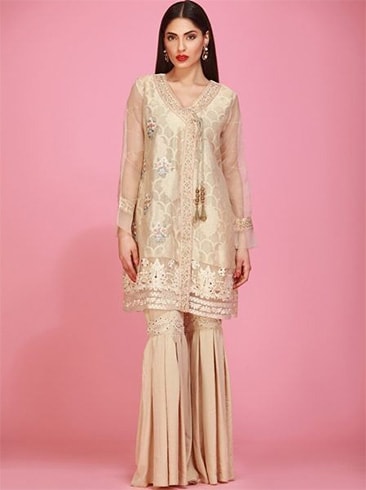 If you are a fan of the asymmetrical fashion, we've got something for you. A definite party number with grand detailed work. Go for it!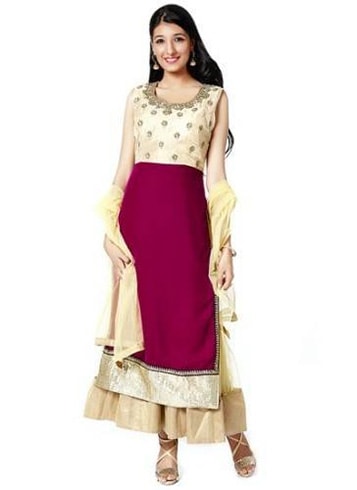 A skirt and a top, as simple as it gets. Simplicity is the best beauty, they say. We can't help but agree to it!
What to Wear this Bakrid?
It's Bakrid and there is hectic activity in cities like Lucknow and Hyderabad. The eve of Eid-ul-Adha is the festival of sacrifice and falls on the tenth day of the Islamic month of Zil-Hijjah.While the markets and shopping arcades are crowded with enthusiastic shoppers, we offer you an array of Bakrid special designer dresses to make your search simplified and quicker.We offer you jaw-dropping outfits from our catalog. Hold your breath and have a look!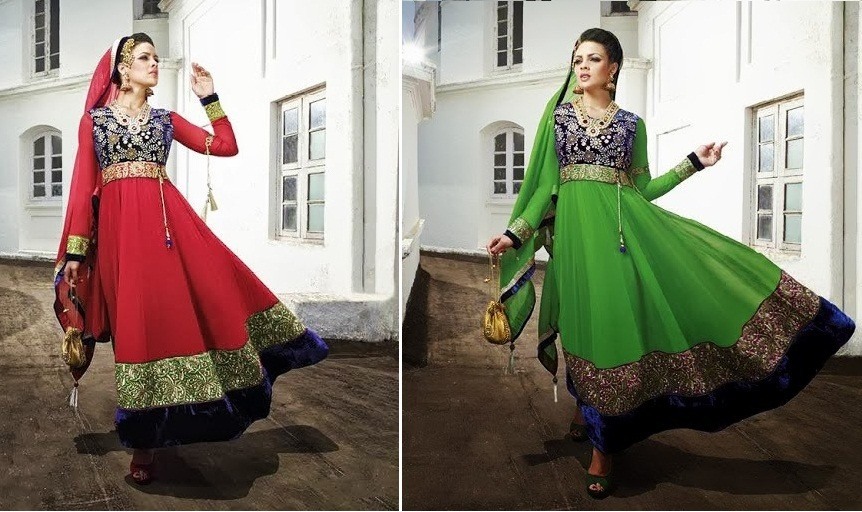 Since floor-length anarkali is still a rage, here are two beautiful suit pieces in the same pattern but in different colors. The intricate chest design and broad zari work on the border, flanked by a velvet edging makes the dress extremely graceful. You can either opt for the red with blue work or green with the same combination; both the dresses can give you a sweeping statement.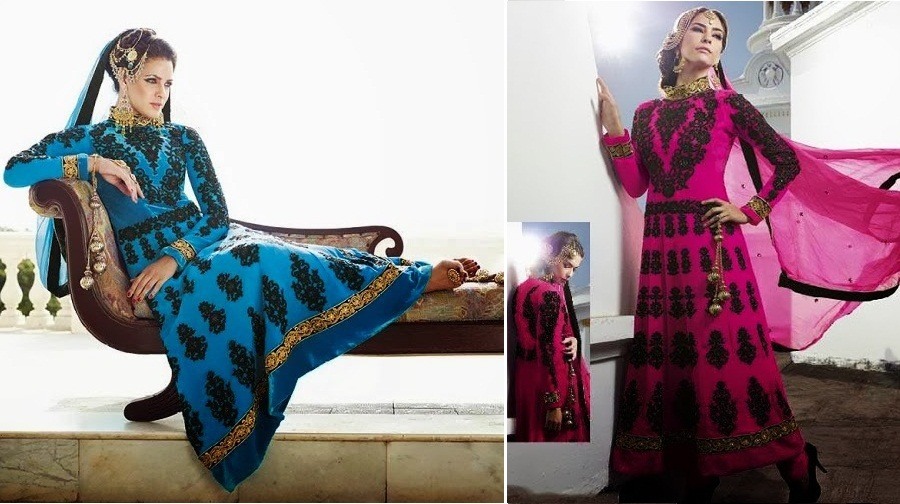 This is another great collection from our catalog. This floor-length anarkali speaks of volume and royalty. The heavy embroidery patchwork on the neck, arms, and bodice makes this dress look extremely ravishing and perfect for any festive season. The black embroidery work is accentuated with golden embellishment against rich colors, like blue and pink, with a matching velvet edging. You can pair this dress with heavy danglers while keeping the neck plane to balance the overall beauty of this dress.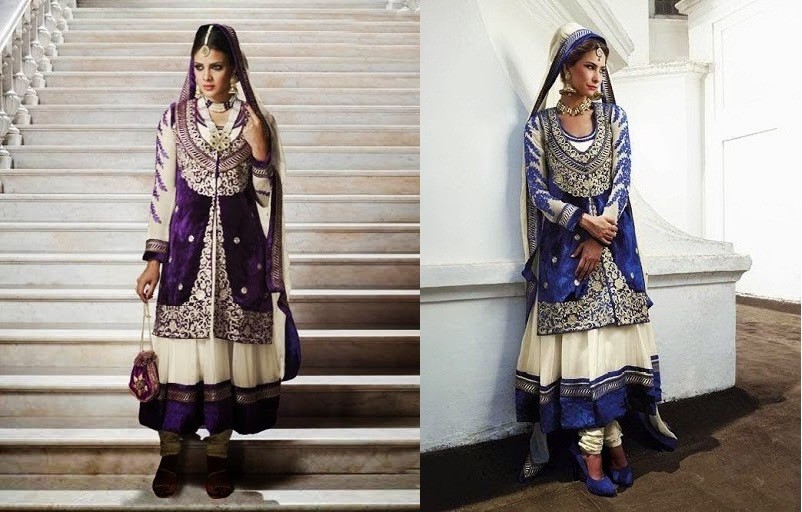 Here are two latest designs in anarkali with a gorgeous jacket adorned with a rich embellishment. The contrasting shades of purple and blue against cream color make these dresses look ravishing in the front. The jacket comes with heavy neck design, thereby allowing you to go minimal with the accessories. The matching dupatta with resham brocade adds glitter to their beauty.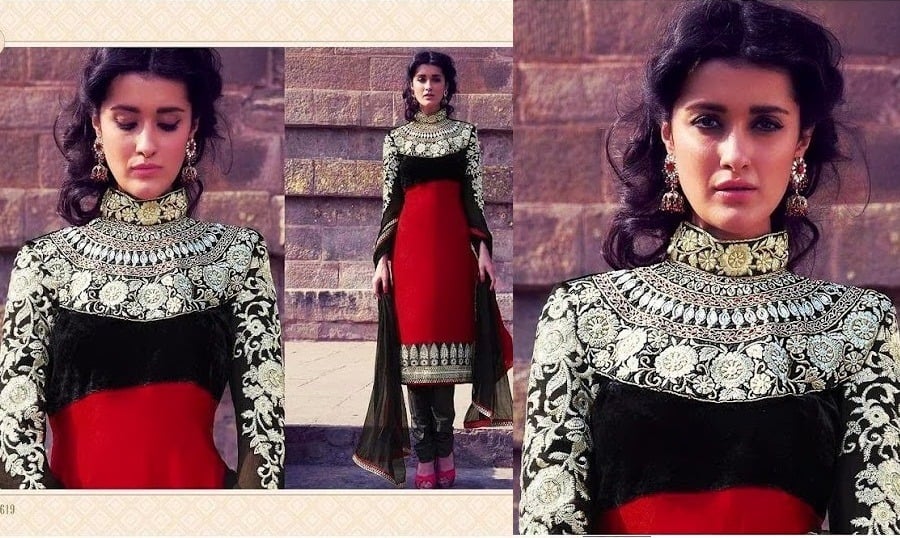 This is one of my favorite collections. You'll always get noticed whenever you don this salwar suit, mostly because of its rich and elaborate neck and sleeves design. The heavy necklace-like embellishment keeps you away from jewelry. The rich red color with a dash of velvet spills magic when accentuated with intricate brocade on the edging.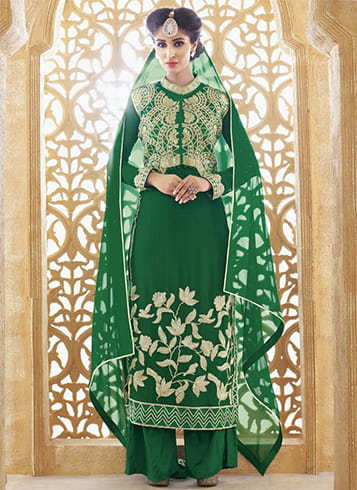 This mustard yellow and red anarkali suit is definitely for a fashionista who always prefers to have a dash of new-age fashion in their outfits. The dress comes along with a koti jacket like chest design with a fashionable neck flanked by a choker patchwork. The ghungroo style brocade on the sleeves gives an ethnic flavor to this dress. With a choker pattern neck design, you can easily go without a necklace and also bangles.
Hope you liked these Eid outfits styles and this post was helpful for your Eid fashion this year.
Eid Mubarak!