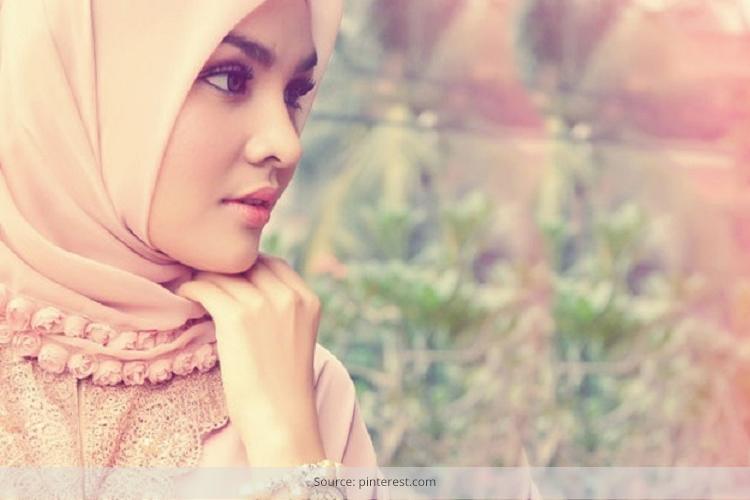 Long enduring designed silk robes (abayas), vibrant hijabs (headscarves) and elaborate lace veils design a modest, clandestine and mystical picture of Islamic fashion.
Despite the demure nature of Muslim clothing, fashioned to honor the religious sentiments, today Muslim dressing sense has been given a face lift.
These days, vibrant and bold colors, loud designs and stunning embellishment have apple-polished the fashion taste of Islamic women. The modern elements have taken a toll over the conservative clothing, effortlessly fusing comfort with coyness and crafting never before stylish fashionista.
[Also Read: How to Wear Hijab]
The good news is some of these fashion initiatives, such as an embellished hijab, have been given a 'green signal' from the Islamic scholars.
The telltale of stylish and hip 'Hijab culture' has now entered mainstream apprehensions with such kind of head gears being considered as cool items to be seen on Hyderabadi streets, Lucknow boulevards and everywhere across the globe, including Middle East where this modest style was conceived.
Instead of being a slavish fashion disaster adopted by the most reticent members of the society, this revolution has been accepted with open hearts.
This kind of Islamic dressing has been heaved into the Muslim fashion domain with good reason. And I truly believe this trend is just going to get better day by day.
What is the reason behind this face-lift of age-old Islamic clothing sense?
[sc:mediad]
Well, one of the major reasons for the trendifying of this conservative fashion is because of the phenomenal rise of numerous fashion blogs and the penmanship of the bloggers.
Internet has now changed our lifestyle completely. For every silly thing, we go online. Being updated on anything has now becomes extremely easy. Blogging has now become the latest way to share information and ideas on almost everything.
On the other hand, homemakers, graduates, corporate ladies and women from all walks of life now heavily rely upon the World Wide Web to remain updated about the latest trends, check out the latest arrivals and all kinds of brand awareness.
The fashion blogs help these ladies understand the changing trends, just like the hijab revolution.
Such fashion trends enable a platform of self-expression for every single woman, who is willing to explore them. Even those ladies with strong Islamic faith are of no exception.
So, what is exactly Hijab Style?
 This elaborate and thoroughly singular fashion niche is not only about this particular style but also includes Abayas, Julbabs and also an array of beautifully hand-crafted accessories.
The hijabs are now available with heavy embellishments, intricate embroidery and finest fabrics. Sometimes, the head accessories are smartly stitched to these head gears, which dramatically enhance the beauty of this apparel.
The contemporary hijab is all about traditionalism smartly blend with modern elements such as flowing floral prints set against shimmery metallic fabrics.
The online shopping trend has provoked the demand for stylish yet sophisticated singular Islamic dressing sense, thereby popularizing the Hijab fashion world over.
Hope you enjoyed this post!
Eid Mubarak!!