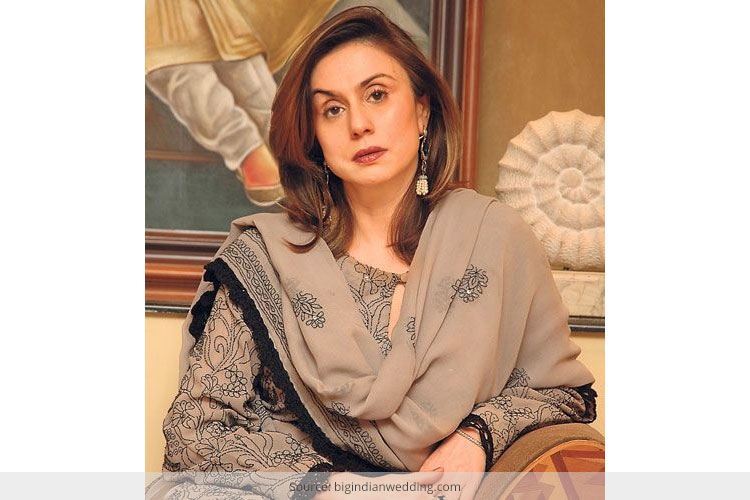 By now we've discussed on some of the popular names in the world of jewelry designing in India – Amrita Singh and Farah Ali Khan, who have earned themselves a name in the global market, where Hollywood celebs are also included in their clientele-list.
Today we're going to discuss about the veteran luxury jewelry designer, who arguably became the first name to be highlighted in Indian fashion industry for her exquisite and classic jewelry designs, which could only reflect elegance and opulence than anything else –Alpana Gujral
Alpana Gujral
She isn't your next door or average accessory designer. Don't be perplexed if you get to know that this ace designer hates diamonds but is a huge fan of Indian ethnic jewelry. In the span of more than 20 years of her illustrious career, she had only practiced and later on mastered the jewelry designing art successfully.
Legacy being passed on
For Alpana creativity came in naturally, as she has inherited this quality from her father – Satish Gujral, the Punjabi-Indian painter, sculptor, muralist, graphic designer, writer and architect who has consistently dominated the art scene in India for the entire post-independent era.
The legendary artist has mentioned about his daughters; Alpana and Raseel (who is an interior designer) in his autobiography A Brush With Life:
"Unlike Mohit, my daughters Alpana and Raseel inherited all my characteristics to the fullest degree.It was perhaps due to this that they had more than their share of misfortune. Both married men of their choice. Both their marriages failed, despite the fact that the husbands they had chosen were absolute gentlemen. The one thing both men lacked was an interest in art, to which both the girls were committed. Though neither Raseel nor Alpana had chosen a creative curriculum in school and college, the seed of creativity that they had suppressed or neglected, flowered within them later, when they found their marriages devoid of purpose or meaning.
He further adds,
"Like their father, neither has had formal training in their respective disciplines yet they have through hard work and the sustained effort of their strong imagination won acclaim and wide professional respect."
Creativity knows no bounds
Alpana Gujral had initially started her career as interior designer but shifted her focus to jewelry designing. When she was asked about this shift, she reasoned somewhat this way
[sc:mediad]
"Creativity knows no bounds. It is fluid. It is seamless. It has the intensity to flow from one realm to another with innate ease. I have always been interested in creating new stuff and looking beyond the predictable. In fact, for years I had been designing and making jewelry for the family and for close friends. So if you take that into account, my foray into jewelry designing isn't new; it's just that now I have been focusing more on it. Now there's market for it. Most jewelry outlets provide traditional sort of jewelry and people have had enough of it."
Her transcendence in designing triggers awe from the world of fashion accessory, and has gifted her patrons from Hollywood like Uma Thurman and Kelly Preston. 
Mastering the art
Her every creation is unique and jaw-dropping. It takes her about 4-5 months to make one piece. she designs it and then her craftsmen get into making it in Jaipur. She makes weekly trips to Jaipur to closely have a check until it's done.
Unlike other designers, she doesn't consult catalogs and that all of her creations are her brainstorms. We can assert that her jewelry is a contemporary version of  the ethnic form.
Jadau jewelry
It is surprising but true that unlike other accessory designers, Alpana doesn't get carried away by diamonds being in fashion. Instead, her designs are always based on the traditional Jadau jewelry technique. Despite a huge demand for diamonds from her clientele, she feels diamond jewelry is just not her cup of tea.
A woman with rich imagination, Alpana Gujral has been an exponent of the art for almost 25 years, who effortlessly blends conventional and contemporary sensibilities.
2 months back in September, Aplana had exhibited some of her exquisite pieces in Delhi. Her collection was certainly a paradox of old world charm with a touch of modern element, thereby amplifying the interest of visitors from all walks of life and ages. As per the designer,
"The embodiment of affluence lies in quality not in flash"