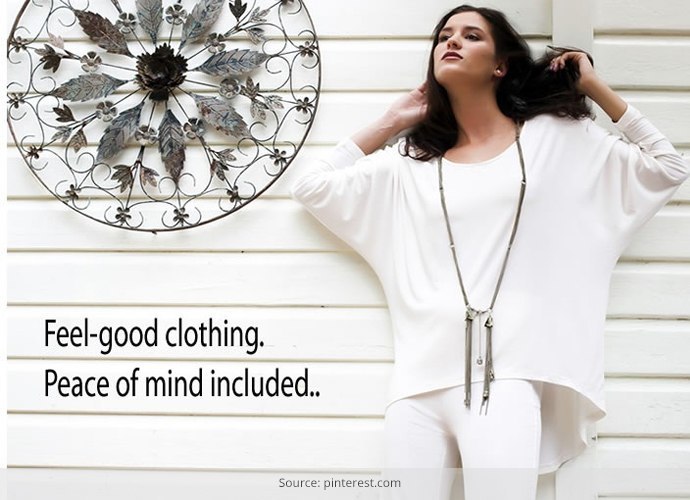 Getting to know clothing inside out…
Since time immemorial, clothes have been manufactured to last long, whilst their styles always been timeless. With urbanization taking a toll on surrounding, eco-friendly is the call of the hour. Friendly fabrics are one of few such pièce de résistance, which not only help keep planet green but also friendly to our skin.
These days, fabrics have become cheap, making fads a passé and enabling the urge of disposable wardrobes absolute. However, garments made up of self-proclaimed sustainable/eco-friendly texture are not the only aspects of conceiving a green merchandise, in spite of being an integral component in evolving one's wardrobe.
These days sustainable fashion only adheres to the information given such as where the garment comes from, who manufactures it and what is the process involved. All these factors ensure customers that the item they're willing to buy is eco-friendly.
How many of us can confidently say that they are wearing a friendly fabric?
In our curiosity to be fashionable, we consider factors such as color of the garment, the brand, its style and above all its price tag. We usually forget to consider another crucial factor i.e. the quality of the fabric. And we hardly notice if the fabric we're buying is skin as well as eco-friendly.
Skin-friendly texture enables our skin to breathe and protects it from all sorts of allergies and infections, not to mention the discomfort caused by itchiness.
Fashionlady offers you few friendly fabrics, which will help you pick what is good for your skin and revamp your wardrobe as and whenever required by replacing your regular texture with these textiles. Have a look!
Lyocell
This particular material is made from wood fiber and is ideal for summers. It renders the wearer with innate coolness and optimum comfort. Besides, it is also wrinkle resistant and its ultra-soft features even enables it to be night wear as well.
You can even look for bed linens in this material.
Organic cotton
Let's tell you, this texture is cropping up every fashion house from Gap to H&M. Conventionally grown cotton are endowed with huge pesticide bash and is one of the most chemical-laden crops in the world. After knowing this, you'll probably start looking for garments made up of organic cotton, which are chemical free.
FYI: Do not just run after the labels. Always be forewarned that brands do not always tell you everything. You have to dig deeper to get the whole story.
Our tip: For organic cotton, try going for lighter shades, as these are mostly grown naturally in pale green, cream and light brown. And if these colors don't interest you then go for garments with natural or vegetable-based dyes.
Linen
This material is stronger than cotton as it's made from flax plants. Soft by nature, it drags attention for sure mostly because of its unique luster. Like lyocell, it gives comfort to the skin through its much breathing space.
[sc:mediad]
Extra care should be taken for this material. Hand wash is suggested as opposed to dry cleaning.
Bamboo Fiber
Since bamboo is easy to grow without pesticides, it receives a lot of eco-boosting and it is quick to replenish itself as well. Bamboo fabric is a natural antibacterial and repels odor.
Polyester
This fabric is made from petroleum and is a byproduct of processing oil. These days, companies have geared up themselves to manufacture polyester out of recycled plastic bottles or even recycled polyester fabric.
Polyester is likely greenest when it's vintage: second-life boutiques are brimming with great retro styles that will add plenty of eco-funk to your style.
Soy Fabrics
This kind of textile is made from the byproducts of soy oil processing and is ideal for under garments, including bra. However, make sure your soy fabric is certified organic which is eco-friendly and sustainable.
Hemp
This is another ultimate eco-friendly fabric as it requires no chemicals to grow. Besides, it is extremely versatile and can be used to create even strong stuff such as a rope and delicate items such as night gowns on the other hand.
To summarize, while shopping for environmental and skin-friendly clothing, you should do your homework, and always shop at a reputable eco-friendly goods store or online supplier who will weigh the facts for you in advance.
A lot of brands will offer you items which are organic cotton blend, which means it could also contain polyester. So, do not shy away from asking questions such as is the trim certified or is the thread certified?
This will at least help all of us know if we are wearing friendly fabrics.
Hope this post was useful!