Seriously thinking about fashion this summer? Well, you do not have to shop around lavish shopping malls and exquisite brand stores to pick something for the trend.
You can look stylish even without upgrading your wardrobe. All you just need to do is a little shopping on funky jewelries and make your own style statement.
Here's a sneak-peak from an Indian-inspired international fashion show held in Milan by Dolce and Gabbana. This may help you get some ideas to have a smart collection of junk jewelries. Read on!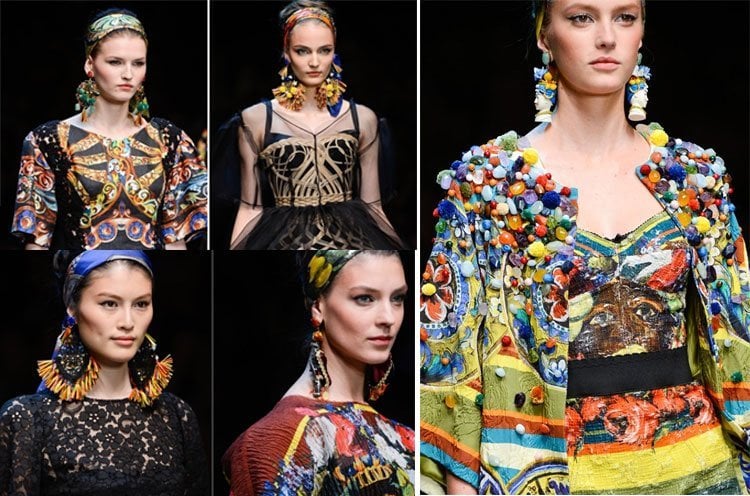 A leading Italian fashion brand, POMELLATO has come up with its new collection of funky jewelry – "Butterfly Feather Margin". The elegance of the Italian diamond gold brand's collection has been taken to the next level by Switzerland's ace photographer, Guido Mocafico.
"Flashing a charming Australian paradise for butterflies and velvety texture from the schwarze shading about the faint gloss, towards the foundation of Bahia set and also the Nudo collection of new London Blue Topaz loaded red tones; green, brown and light North American monarch Danaidae Tabou content a little sparkly yellow-green peridot part by side; Tango bracelet and Victoria collection earrings in red, orange butterfly YongCu filling elegant, extravagant and costly design"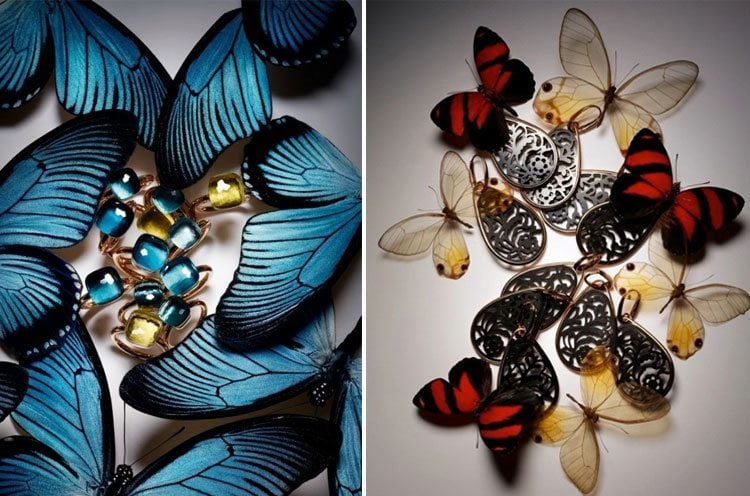 When talking about fashion, how can we leave Bollywood behind. In a recent fashion show, celebrities were seen modelling for funky accessories. Have a look!
[sc:mediad]
Here, Sonam Kapoor is seen wearing a funky necklace which is an instant head turner. This fabulous piece of neckwear can go with a plain white or pale gown. More of a runway accessory, but you could wear it only if you do not wish to focus on the dress.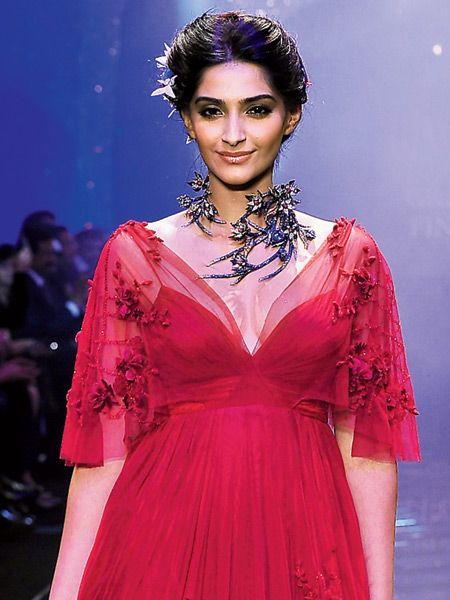 You can go for a scarf necklace if you don't like to step out all decked up in the above displayed heavy neckpiece. It's also a great DIY project. Just get an old scarf from your wardrobe and simply attach a stylish pendant to it to create your own chic statement.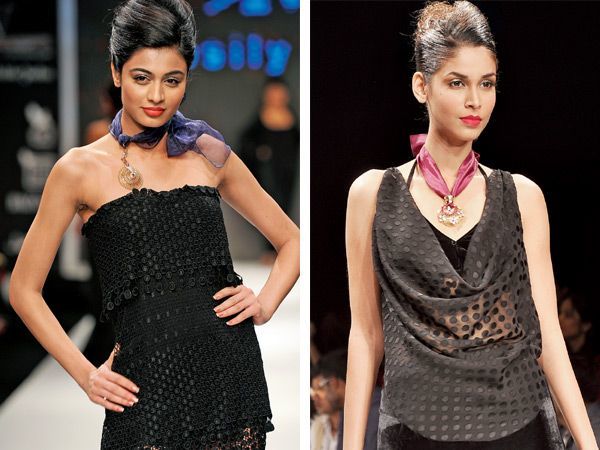 Source: Anuja Gupta
Amrita Rao prefers to showcase a butterfly-inspired jewel neck piece with a fabric base.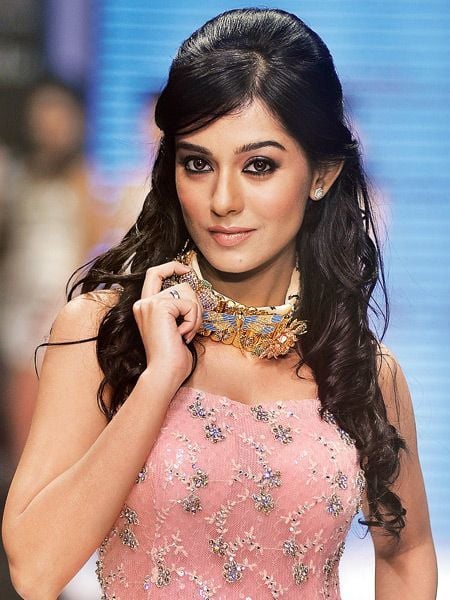 You can still look elegant and sophisticated wearing this kind of funky neck accessory, which is light yet flaunt a heavy look. This breathtaking necklace is broad enough to cover your neck and drag everyone's attention to this part of your body.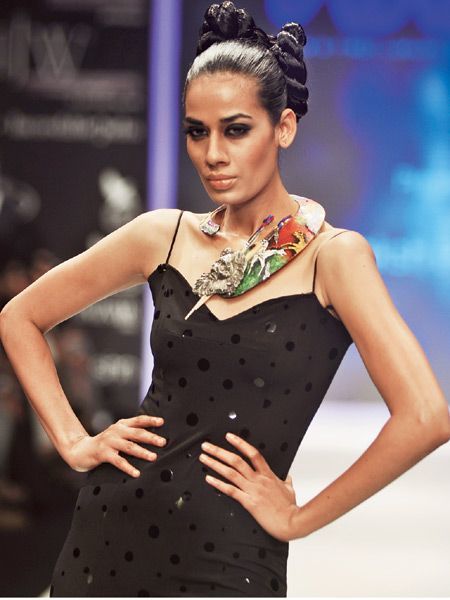 The fashion world has paid their homage to MF Husain through this hair accessory flaunting bright hues on as simple hair clip which transforms it into a work of art. Well, what more you can possibly expect from a jewelry that adorns your hair!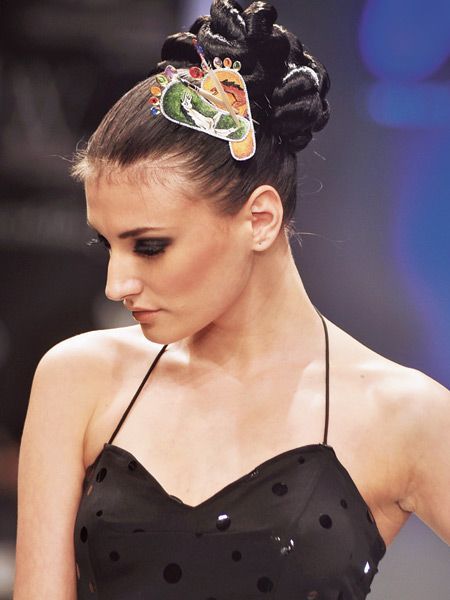 You can collect some fabulous pieces of bracelets in funky items. Just like this: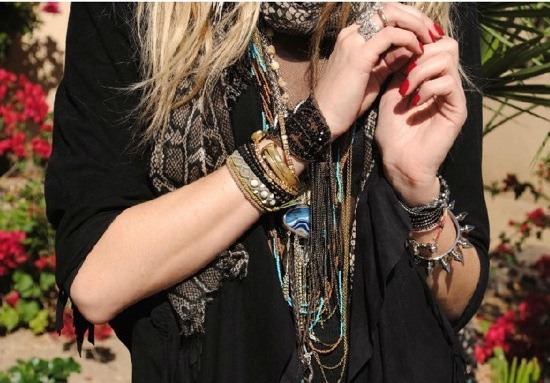 These are indeed a great summer fashion accessory.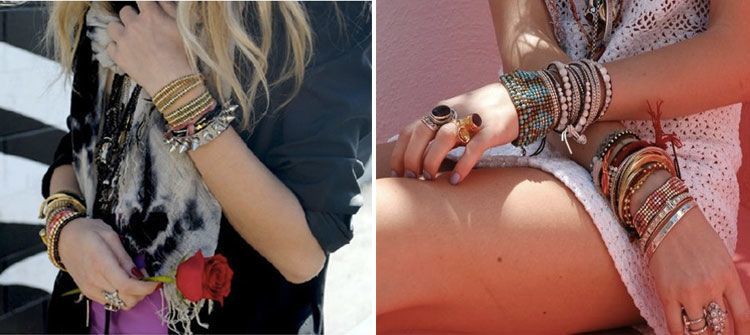 No matter how attractive your outfit is, you can only complete your look when you accessorize it with jewelry. You do not have to overdo your look. If you have a great pair of earrings that can steal the show, then you can either go bare neck or just a sleek golden/metallic chain to complement the beauty of your earrings.
I hope this helps! Stay in touch for more interesting posts..