We are here to discuss fashion, but can we just talk a little on how hot the climate has been lately? Yes, summer is in with sweat and mood swings.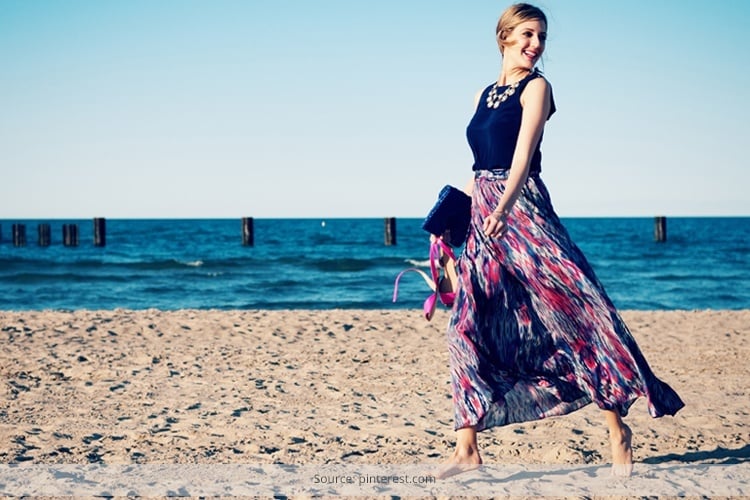 It is that time where the temperature goes higher while bringing down the mood. Indian cities, known for their laid-back nature and nonchalant fashion-approaches, girls take a very relaxed modus operandi when it comes to digging out summer outfits or upgrading their wardrobes.
With the temperature soaring high up to 45-46 degrees, you would just want to blast your air conditioner and stay indoors, catching up on a movie.
But, alas, it's not that easy. Your boss is not going to give you that privilege. So, you have to step out into the simmering heat. Between rising temperatures outside and soothing A/C inside, waking up and dressing for the office in the summer is indeed a tricky business.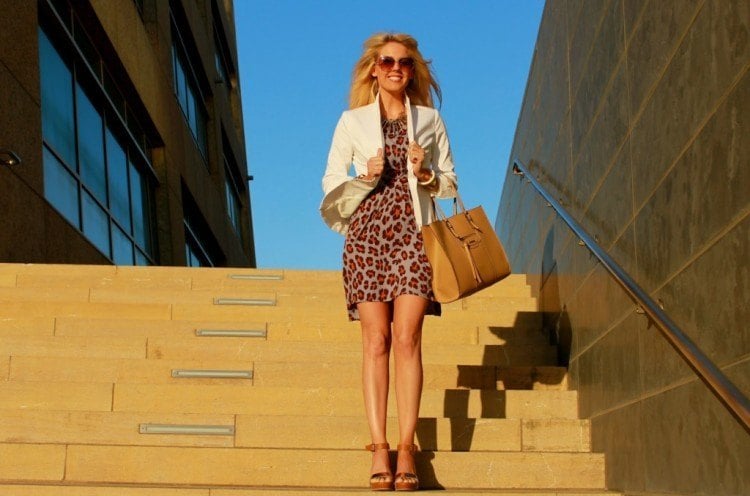 While the thought of stepping out for office is only a part of the problem, not knowing what to wear is the biggest challenge. Just one question which gets clicked in every girl's mind – "So, what to wear to work when it's so hot outside?"
Another question which may follow up – "Which one is more important to look stylish or dress practically?"
[Also Read: Smoking Celebrities]
Luckily, we've pulled together some of the most beseeching celebrity looks for your 9-6 shift, from comfy separates to killer sheaths and some few hot tips as well, to help you fashionably beat the heat.
We strongly feel we should take maximum advantage of every season, as each season brings in a lot of fashion ideas and creative traits.
Polka Dots:
These can never be out of fashion. These are your ultimate savior when you are utterly confused about what style to pick while stepping outside. Our actresses heavily rely on the outfits flaunting such prints and so are the fashion designers.
In fashion, what goes around comes around. This season, retro polka dots are back with a boom. You can easily get anything in this print in your nearby boutique or mall.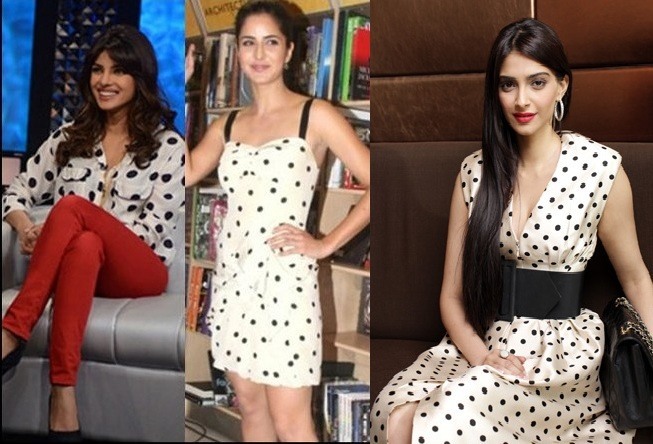 Pick a frock, a top or a skirt and it will work. Just pair it with any other contrast color and flaunt your creative side.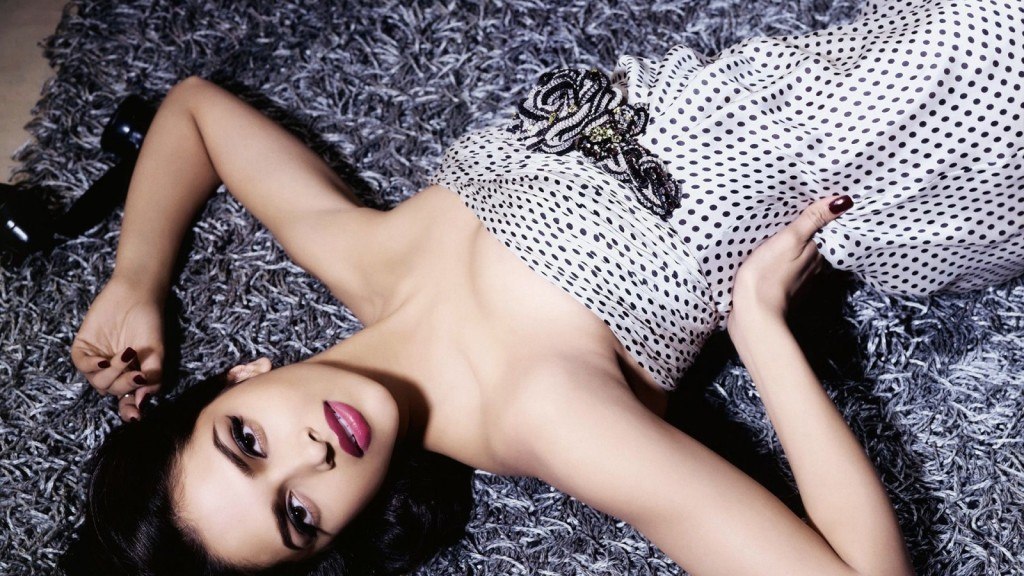 Transparent and See-Through:
Transparency – is the fashion trend of the season, designers often use transparent materials, both as the main fabric, and in the combined models. Summer pants of transparent fabric are also in fashion.
Show your edgy side by going transparent this season. Transparent fabrics like chiffon silk, lightweight linen or organza are ideal to pick for this season. See-through clothing is a favorite in the fashion world.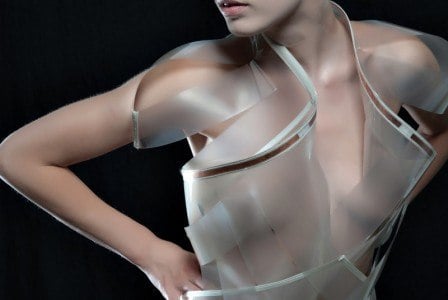 Such garments are usually made up of lace or sheer. Such garments are heavily featured on high-end fashion runways every year.
Apart from white and black, you can even choose nude colors, which are also known as illusion bodice.
Also, sheer tops and dresses with undershorts which are a little see-through at some places are high on the trend meter. Check-out our celebrity fashion donning such pieces.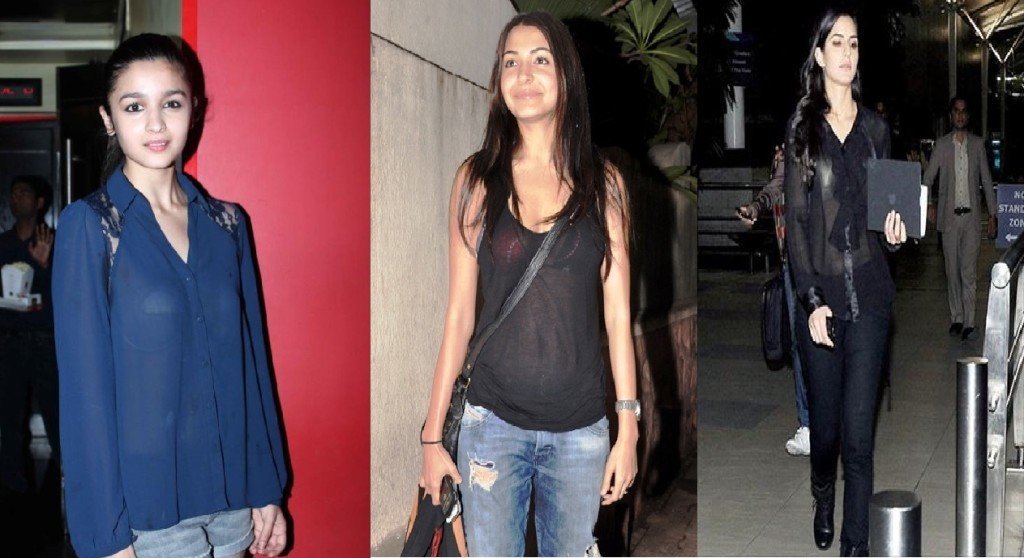 As the summer holidays kicks into high gear, Vogue did a survey asking 6 top fashion models to name the looks they would like to take out in their vacation.
 "Sometimes at holiday parties people dress so extravagantly that you appear even more striking in something simple. I think transparent fabrics are so sexy, and I always seem to crave bright whites in the winter. I'd accessorize this Calvin Klein Collection dress with a cool metal Anndra Neen clutch and maybe a less clunky heel. I'm going to Gstaad next weekend with ASMALLWORLD for some skiing, and I think the dress would be great for a sophisticated holiday dinner party in the mountains."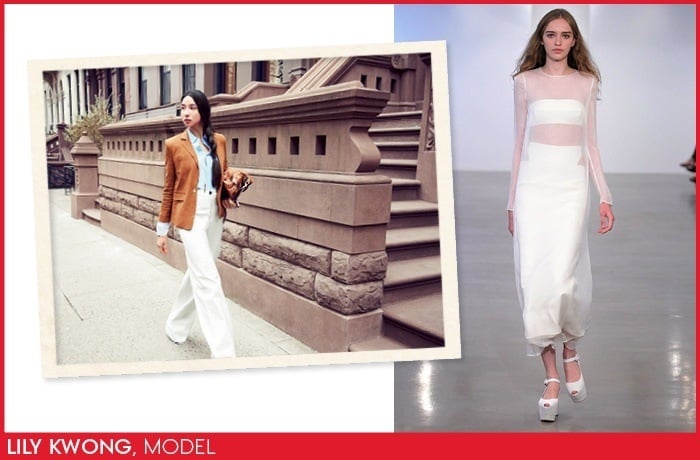 Knee-length Skirts:
We understand the urge to wear short dresses or anything above the knee. A knee-length skirt is a great way to beat the heat fashionably. Go for any knee-length and pair it with a denim shirt as Kim Kardashian or you can stick to the golden mantra – white top over a black skirt!!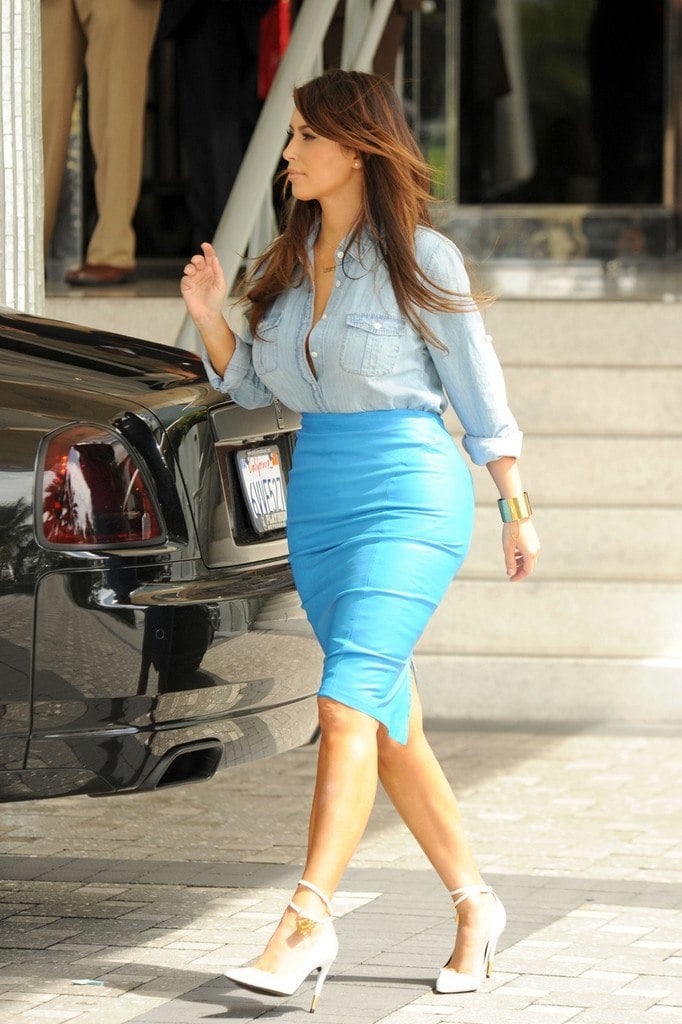 Long Skirts
You could even try wearing long cotton skirts. Even Hollywood celebrities are seen donning Indian-inspired long skirts.
[sc:mediad]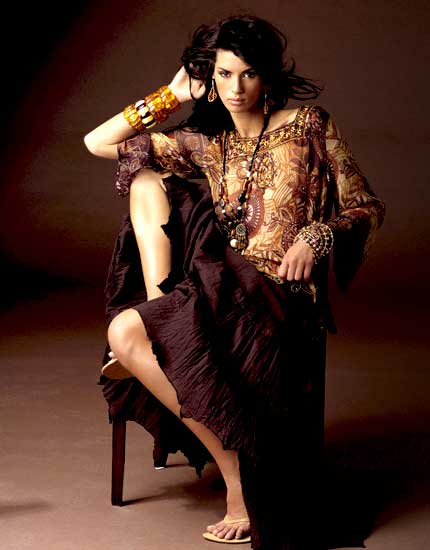 Casual Frills
If you don't want a casual look for your office, you can pick any top with frilly necklines and can show up in a sophisticated yet cool look.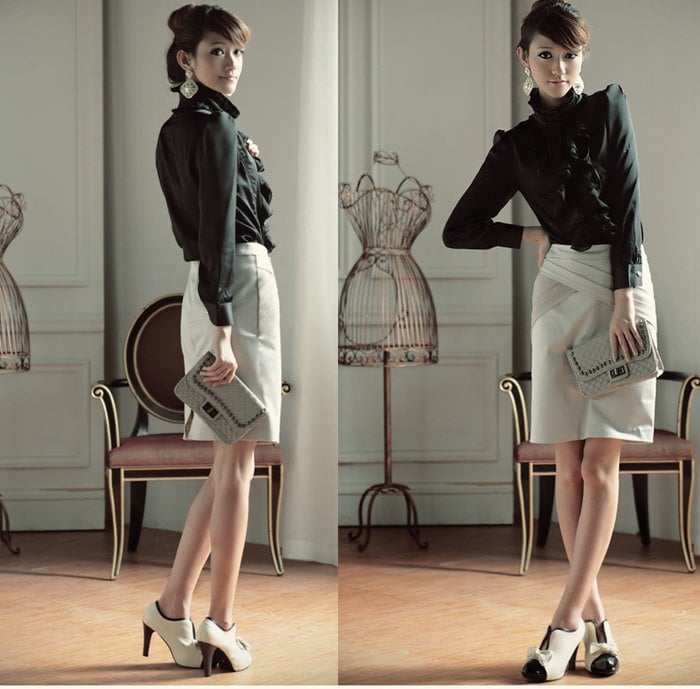 What to wear for office during summer?
We offer you a few rules to keep your look professional while staying cool. Have a look!
Avoid wearing outfits with the high-low hems
Even though maxi dresses are quite in fashion, say no to them for your weekend dressing
Pencil skirts can wait! Avoid styles that hug your body too closely
Choose a dress from your closet under which you can wear a regular, supportive bra to be comfortable during heat
While you may feel like wearing short length dresses, do keep your hem length near or below the knee
Play with colors and prints, which suit your workplace environment or business brand
Do not wear flip-flops or casual sandals in a professional setting
Hope this helps!
Happy Shopping!