"Finding the perfect bra is about taking the time, going to a place that knows what they're doing, being relaxed and trying on plenty." – Jackie Hill.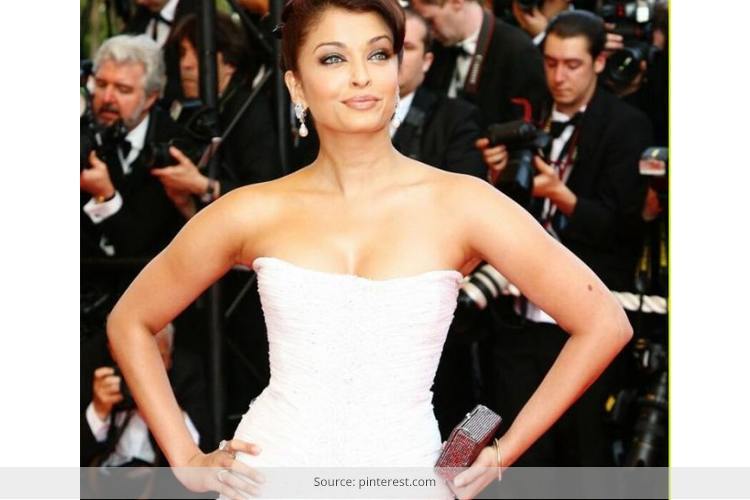 Ever wondered how your favorite celebrities manage to look so sensational on the red carpet? Aside from picking the best designer's creations, they also have style experts surrounding them to help them make their dresses look fabulous on their flawless bodies.
These coiffures are well-versed in using the tricks of wearing the right kind of bra, to cover-up the assets while smartly hiding their unmentionables.
As a fashion freak, you know just how fashionable dresses are, just waiting to grace your body. You are also aware of the fact that every woman has distinct body type and features.
Wear The Appropriate Innerwear:
So, when it comes to wearing an appropriate innerwear under your new hot dress, you must always take into account the dress style and your body type. It's always suggested that you do your research so that you can effortlessly keep your assets supported under the sexy frock.
Different dresses need different types of lingerie. So, in this post, we will help you upgrade you lingerie wardrobe and help you buy the must-haves.
1. Backless Stick On Wing Bra:
Bras which stick to your girls can be the preferred option over going braless. Since they're adhesive, they'll give you the coverage and support you need to feel confident, preventing the pasties from sliding around.
They are enabled with molded gentle padded cups, which aides required lift and cleavage. The encased underwire in the bra does not poke or dig and they are completely seamless and strapless.
2. Silicon Stick-On Transparent Bra With Strap:
This is another great piece to smartly cover your twins without exposing them. Now get complete freedom and flexibility with the Zivame Silicon Stick-On Bra. The silicon cups will look completely natural under your dress, whilst creating an instant lift and cleavage show. These are washable and can be reused up to 25 washes.
3. Fabric Bra Oval Inserts:
These are some must-have essentials in your wardrobe. You can use them to add a little oomph to your bust line. Just insert them into your bra to pamper your girls. They work on uneven sizes of the breast and is ideal to wear under a swimsuit as well.
[sc:mediad]
4. Self Adhesive Pushup Strips:
This is another innerwear piece from Zivame, which looks like petals and are perfect to be worn under fitting dresses and draping fabrics. The petals just prevent the nipples from showing off and saving you from being embarrassed. This kind of adhesive bra also gives a push-up effect with a smooth look.
5. No-Show Nipple Pasties:
Pasties are great if you are comfortable going braless. These are designed only to only cover the nipples. So, if you want to flaunt your assets are uncomfortable and willing to go braless, this is the best solution. These great nipple covers are available in a natural tone finish enabled with hypo-allergenic sweat and waterproof adhesive and are gentle on your skin. And the form-fitting shape renders a smooth look.
6. Non-Padded Stretch Lace Tube Top:
Zivame offers an innovative sexy lingerie and urges you to bid farewell to unsightly cotton camisoles, and welcome soft and sexy lace! You can wear it under all your low v-neck tops, or you can simply woo your husband by wearing it as nightwear.
7. Miracle Cami:
This fabulous piece of adjustable cute inner accessory definitely upgrades your dressing sense. You can sill wear those low-cut tops and combine it with a more modest coverage and eliminating the need to wear another layer underneath. It is ideal for hot summer days.
8. Low Back Bra Converter:
This converter bra is especially useful for those evenings which demand for low back dresses. The straps fit into the buckle in the back of the bra and wraps around to the front to create a low-back design, thereby bringing down your bra up to 3″.
9. Bra Strap Cushion:
Here's another interesting accessory you would love to add in your closet. These delicate-looking gel bra strap pads prevent straps from causing discomfort by rubbing on your skin. It is ideal for nursing mothers, who usually suffer from the extra weight on their chest. These cushions prevent rashes and red marks on the skin too.
Your Innerwear Basics:
If you're planning to wear ethnic wear such as  lehenga this festive season or for a wedding then do choose your inner wear carefully. Because bras can really enhance or ruin your look. If your choli has a low back neck design then you should go for a strapless or low back bra converter. This kind of bra helps bring down the brassiere by almost 3″, thereby resisting the ride-ups so that the bra stays affirm. And if you're opting for a sheer blouse for your blouse, which is quite in fashion these days then transparent strap bras are ideal for your outfit.
Well, these are some picks for your lingerie wardrobe. Grab those items and upgrade your wardrobe and become your own stylist.
Enjoy Shopping!