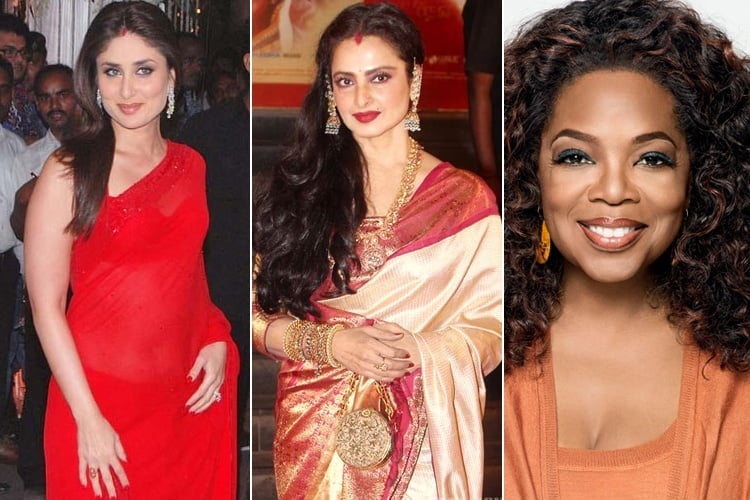 Marriage in the Indian context has come a long way from the age old principle of one plus one is equal to four.
Yeah, you guessed it right. The basis of a successful marriage is largely dependent on the number of kids that will be produced by the humble and devoted wife.
But when the modern and contemporary wife of today is making her presence felt in the corporate corridors, is making babies on her mind? No way! She is happy without procreating, since that way she can concentrate on making money, fame and all that.
[Also Read: 10 Bollywood Star Kids who are High on Fashion]
Bollywood heroines are also happily aping this new found principle of freedom from creating babies. Which makes terrific sense, because this way there would be no baby bumps, cry babies at home, no diaper changing or feeding, or spending late hours during day time or night doing baby-sitting.
Let us scan some of the most successful actresses who have put motherhood into back seat, all for the sake of their career.
Rekha
The dream woman of many Indian men, our Umroa Jaan has only grown vintage with time. Rekha has suffered setbacks in personal life and love, and that includes her desire to have children some time ago. But now she holds no more regrets.
Her view point is that a kid needs both parents (mother as well as father). But since Rekha saw divorce early in 'real' life, she gave up the idea of having any children. How many men out there reading this blog would want Rekha to settle down on the marital front?
Kareena Kapoor Khan
The extremely hot and talented Bebo surely has a mind of her own. Whether it is deciding on the film roles, or choosing to stay away from motherhood.
Kareena as of now has no plans of having a baby. In fact in a recent interview, Bebo was categorical enough in saying that she does not want to have kids, since her husband Saif Ali Khan already has two children from his previous marriage (to Amrita Singh).
That is quiet loud and clear coming from the actress who has delivered umpteen hits. And sensible too, as how many of the men out there would want Bebo on the maternal side? Feel free to answer on this part.
Saira Banu
Her marriage to the legendary actor Dilip Kumar and fond memories with him were far more for the actress and wife Saira Banu, than procreating.
Saira feels taking care of Dilip Ji who is 22 years older to her is like raising 10 kids. That's so sweet of her to think so!
Shabana Azmi
She is the one who has made a mark in Hindi cinema. She is the one who is married to poet and lyricist Javed Akhtar who has two grown up kids – Farhan Akhtar and Zoya from his previous marriage with Honey Irani.
[sc:mediad]
That did not deter Shabana-Javed from spending beautiful years of their marriage together, considering that Shabana did not experience motherhood.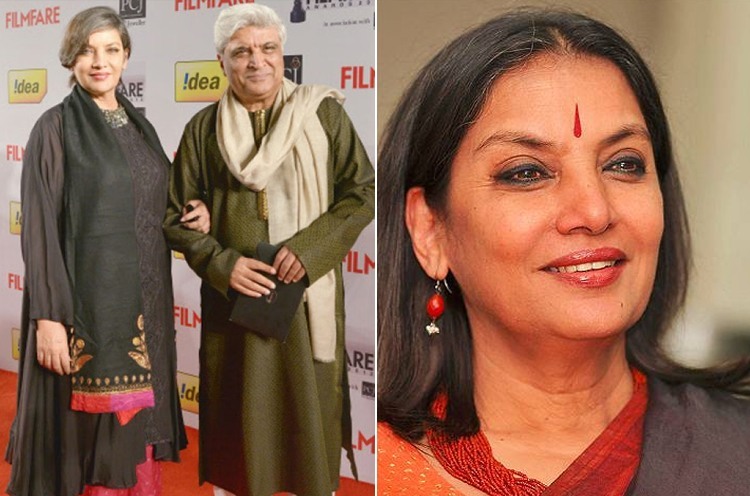 Oprah Winfrey
This beautiful TV talk show host and actress never had an iota of desire to have children. Oprah Winfrey is of the belief she wouldn't have a life if she had kids. Right or wrong, Oprah is happy leading her life singularly.
Cameron Diaz
She is a leggy actress who doesn't want to be a mother. And since Cameron herself loves her life too much to bring a change (read kids), being on the maternal side is not her favourite cup of tea.
Jennifer Aniston
According to rumour, Jennifer was never keen on having kids. This led her ex-hubby Brad Pitt to divorce her since he was eager on having them.
Lo and behold, Pitt chose Angelina Jolie with whom he has a battalion of six children. That's quite a feat.
It's a nice feeling seeing so many established actresses choosing to spend their married or spinster life without going the 'mother' way. Hats off to them for sticking to their decision! It only goes to prove that women can be singular achievers too without kids.
What do you feel about this trend? Do write in. Don't you think it's a burning topic that will clear a lot of air, fears and doubts in both women and men?