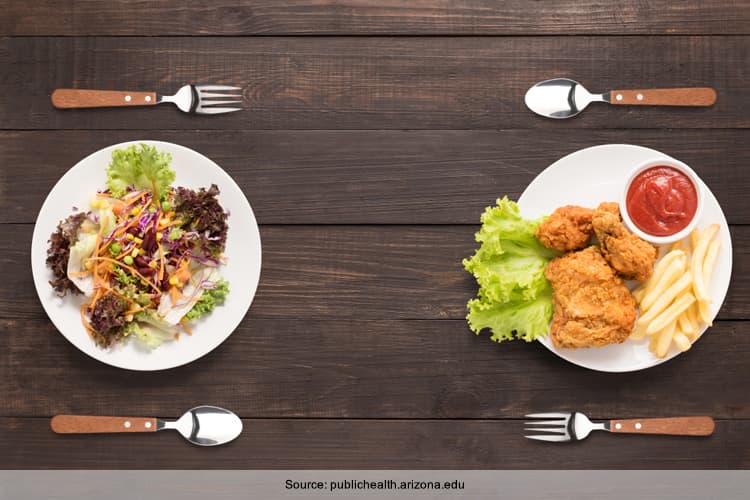 Healthy eating is not about losing weight, but it's about being fitter and feeling better. Most people try to eat right, but cannot stop themselves from fulfilling their cravings throughout the day. This leads to weight gain and several health problems. Before getting into healthy snack alternatives of junk food, let's talk about the causes of obesity and the dangers of it.
Causes of Obesity:
The real cause of obesity is complicated. There is not one single reason that causes it, but a culmination of several factors, including internal and external factors. There is a reason why some foods make people fat. In fact, calorie intake has increased drastically in the past few years. The numbers have a marked difference, starting from 1960 to 2009, where obesity increased from 13% to 34% and extreme obesity increased from 1%-9%. Although obesity has been increasing slowly throughout 20th century, it skyrocketed around the year 1980. This has led to a massive increase in type-2 diabetes and obesity.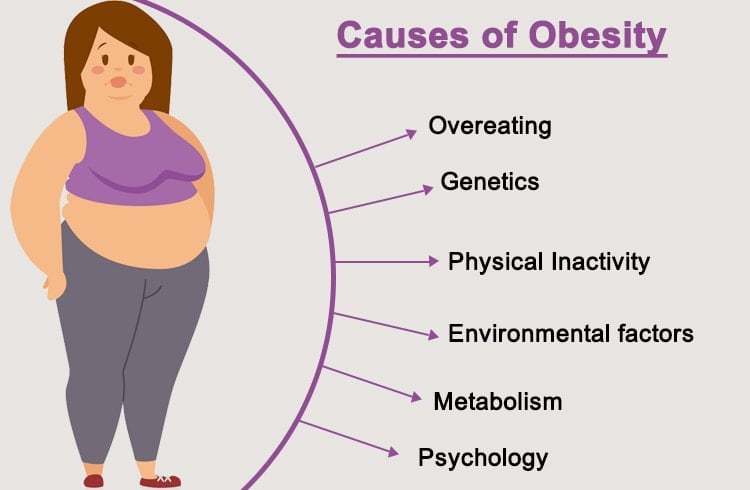 There have been several theories about what has caused obesity, but one fact is that calorie intake has gone up drastically.
Calories are coming from processed and packaged foods. Here are few reasons to support this:
We're not eating more food but we are consuming more processed and commercially-prepared food.
A large percentage of people take fast foods instead of simple, home-cooked meals.
Studies have shown that sugar-sweetened beverage consumption has gone up, explaining the increased calorie intake.
Junk foods affect the part of brain that regulates the amount of food we eat. A lot of our body weight is controlled by a large part of our brain known as hypothalamus, which regulates hormones and all internal functions.
Consuming fast foods directly affects the part of our brain that controls and regulates appetite, hunger, and body fatness. This is one of the main reasons why junk food drives obesity and other diseases, too.
People who are not addicted to junk foods may experience symptoms like obsessive cravings of foods, which lead to increased energy intake and weight gain.
Healthier Alternatives of Junk Food:
The causes of obesity are complex and diverse. Studies clearly indicate that the brain is the dominant cause. The best option for you is to eat real food-based diet and lead a healthy lifestyle. If you cannot break your habit of eating junk food, then you can bring about a balance in your diet. Here are 10 healthier alternate ways to avoid junk food, rather replacement foods that you will not resist.
1. Pancakes
You will go crazy for this super simple pancake recipe. This dish requires only two ingredients and one of the ingredients is bananas. Making use of bananas can add sweetness to the pancakes. so you'll not require any maple syrup to use as topping. If you want to make changes to this pancake recipe, you can also make banana oat pancakes to give a fresh start to your morning and keep you energized.
2. Dried Fruit
When it comes to rich nutritional content, candy is not an option. It is loaded with unhealthy refined sugar, and does not provide any benefits to our body. There is no fiber, protein, vitamins, and minerals, but just empty calories alone. In fact, refined sugar is connected with health-related problems, like obesity and diabetes. To prevent candy cravings, you can switch to dried fruit alternatives, like apricots, dates, and figs. While still being sweet, these dried fruits are more healthy and loaded with fiber, minerals, and potassium.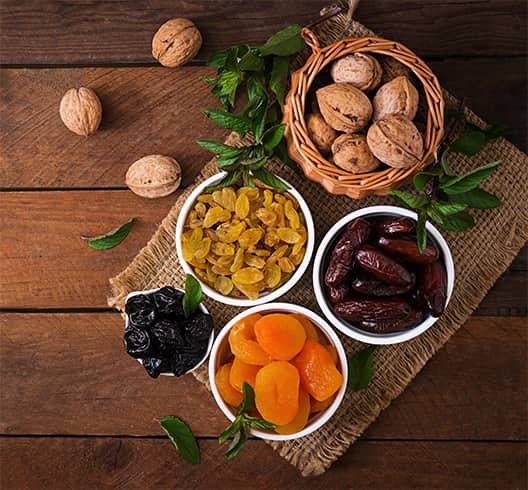 3. Organic Dark Chocolate
Many of us love gorging on chocolates. The problem is that these chocolate bars are loaded with calories, refined sugars, and saturated fats. All these are connected with adverse health problems. If you cannot stop your craving for chocolate, then you can try a heart-healthy option loaded with flavonoid. You can purchase organic or milk-free dark chocolates rich in cocoa content and free from additives. These are better options than the commercially-available branded chocolate bars.
4. Cauliflower Pizza
No one can really resist a good slice of pizza, but it is sadly considered unhealthy. It is loaded with calories and starchy carbohydrates, but less fat. Using cauliflower as a base and other ingredients as toppings, is one of the alternatives to pizza and is a healthy option. This option can help cut off carbs from the pizza crust, which also tastes very similar to a regular one. The ingredients used for making cauliflower pizza is one egg, ½ cup shredded Italian cheese blend, ¼ cup chopped fresh parsley, 1 tsp chopped garlic, salt, and ground black pepper.
5. Greek Yogurt Blueberry Pancakes
Breakfast is considered to be the most important meal of the day. And there is no better way to start the day than with pancakes. While most pancakes are made using traditional pancake mix and ingredients of your choice, you can mix it with healthy options, like a Greek yogurt, with high protein and all nutritional elements that yogurt contains.
6. Oatmeal and Dark Chocolate Chip Cookies
No one can resist a good dessert, especially warm chocolate cookies. But these chocolate chip cookies are packed with high sugar and carbs that make sit unhealthy to be teken right after dinner. To make a healthier option of this dessert, you can try a homemade version of oatmeal and dark chocolate chip cookies instead.
7. Carrot Cupcakes with Cream Cheese Frosting
We understand it's hard to say no to chocolate cupcakes. But it is loaded with a high content of sugar and calories. So instead of trying chocolate cupcakes, try healthier versions, like carrot cupcakes filled with cream cheese frosting, to whip up a rich and healthier option.
8. Avocado on Whole Wheat Toast
Avocado is a healthy food option, which can be taken with almost any food. It is packed with a rich content of healthy fats and other health benefits. Instead of preparing a sandwich with unhealthy calories, you can try avocado with whole wheat toast, to satisfy your cravings for a bread-rich-meal.
9. Chick Pea Pasta
Chickpea pasta is a simple and quick meal, which is healthy too! You can try different versions of pasta, using chickpea paste, to replace the rich amount of carbs present in pasta.
10. Ice Cream
We relish ice creams, but consuming too much isn't healthy. Instead of eating ice cream after every meal, switch to vegan ice cream, made from blended frozen bananas and other ingredients. You can try as many options as you can without getting tired.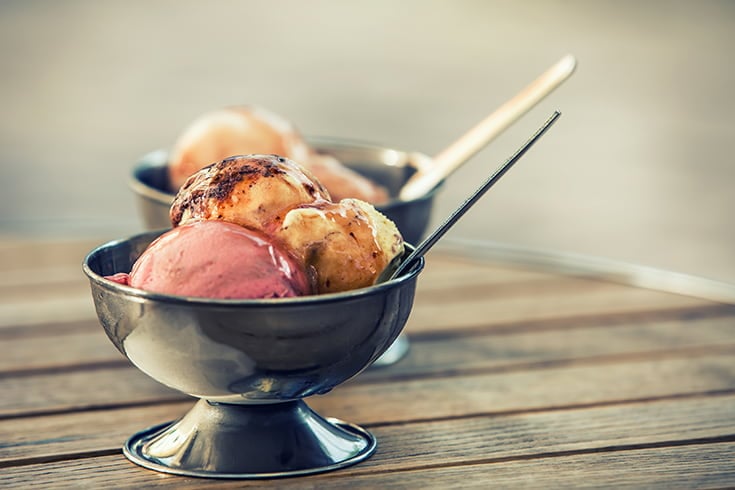 Some days, healthy fats do not taste as good as you would like it to, especially compared to junk food. But taking healthy food alternatives as the ones mentioned above, comes with a lot of benefits. Hence, try these healthy substitutes for junk food whenever you can, to indulge in your cravings the healthier way.