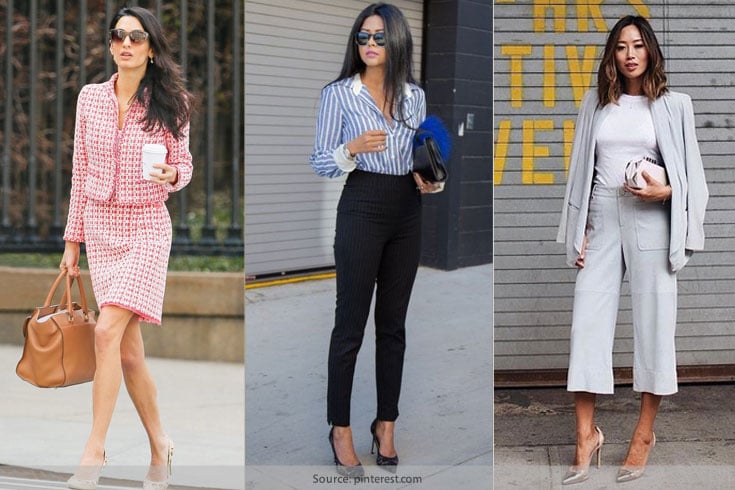 Come Monday and we all are busy thinking about the day ahead, and how to beat the blues. And believe us when we say, there are many ways to do so – fashion for example can change the mood, uplift it and can make the heads turns too – you'd not even realize how the day would pass by. Keeping that in mind, here are a couple of office outfit ideas, which you can wear at work and also not cross the lines. Take a look at them and enjoy the fashion parade to make everyone around envious and your boss would be impressed too.
[ Also Read: How To Be The Best Dressed Employee – Work Outfit Ideas ]
Women Workwear – Gorgeous Office Outfit Ideas To Wear This Whole Week!
1. Oh So Pretty In Pinks
We told you we would help you beat the Monday blues with office outfit ideas to wear this Monday, and here is a pretty in pink suit to do so. Made from gorgeous cotton, with check prints on the coat and the midi skirt, you can pair the look with nude heels or black pumps and wear dangling earrings – it would be a head turning statement and a formal one too.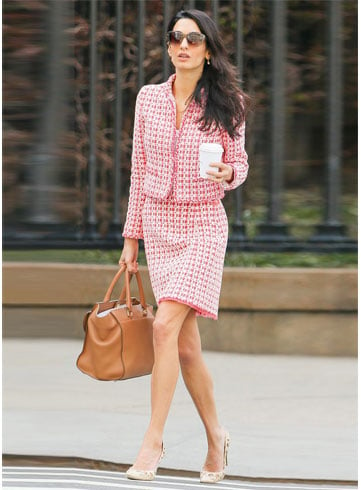 2. Play With Stripes
A striped gray or light blue shirt with a white collar can be worn on Tuesday to work with dark sunshades. To complete the look, you can pair the striped woman workwear with a pair of ciggy black trousers or dress pants, and heels for the feet. Keep the hair ironed flat and wear dangling earrings with a sleek metal watch to complete the trousseau.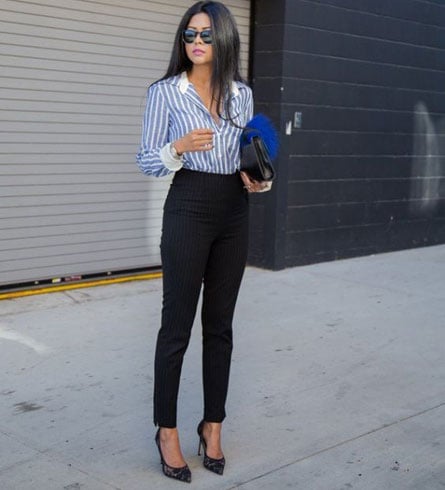 3. A Touch Of Gray
For Wednesday, you can ramp up the fashion scene in a touch of gray. Gray mid length trousers and a gray top, with a gray summer coat that brings on a monochromatic feel and a pretty fashionista touch as well. Complete the look with a topknot or a chic backbrushed wet hair look, and rose gold heels for the feet. Accessories to carry would be a tote or a clutch bag.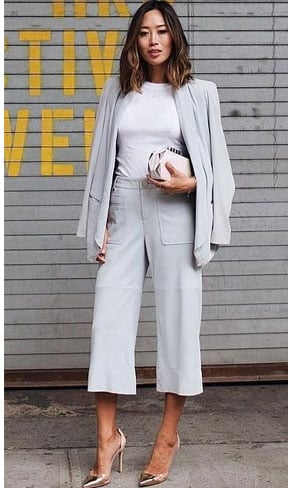 4. Lighter Notes
For Thursday, you could attend your important client meets with a lovely printed long dress. If the climes allow, wear a trench coat in cotton for the classy and very elegant look, and pair the same with nude shoes for the feet. Carry a neutral toned bag in hand for the look to come as clean and complete. Hope this helps you bag that deal, because this is a fashionable hit for sure and one of the best office wear for woman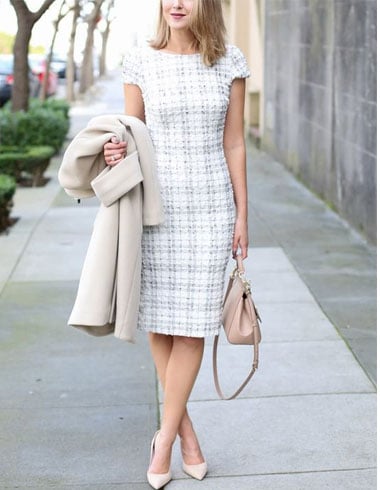 5. Taupe Touches
For Friday, you could think of the taupe shades, in a coat and on a pair of trousers. Couple that with a crisp white shirt, heels in nude touches for the feet and a printed scarf for the neck. The look is further enhanced with a striped belt for the waist, a loose bun for the hair and the TGIF natural make up look!
[ Also Read: Marissa Mayer Corporate Fashion and Guide to Her Office Dressing ]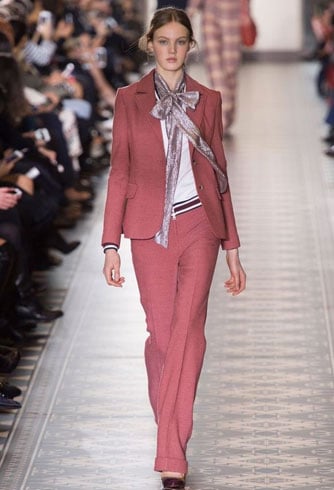 6. Since It Is Saturday
For the weekend, let's hang in an outfit which is loose and pretty at the same time with a cotton shirt neatly pressed and hanging loose over the black leggings. A chilled out yet very formal and elegant way to walk into work half day – the trendy black bag and the sleek watch completes the overall fashionable touch!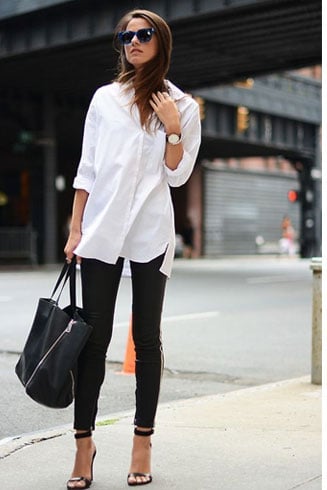 7. If  You Have To Work On A Sunday
A long blue dress works wonders as work clothes for women when paired with a dangling chunky neckpiece and a nude or neutral toned summer coat. Heels for the feet are a must, a pair of shades for the eyes are needed too and the makeup should be as natural and minimal as possible.
[sc:mediad]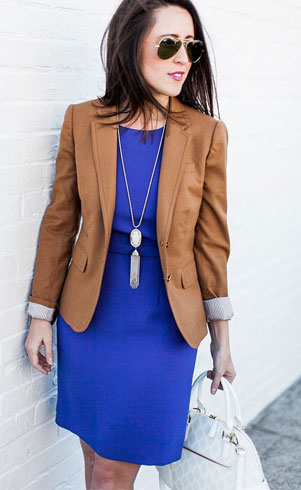 Do you have any work outfits ideas? If you have your own range of fashionable work clothes, work attire ideas and fashionable work wear to show us, do write in!
Images Source: pinterest.com