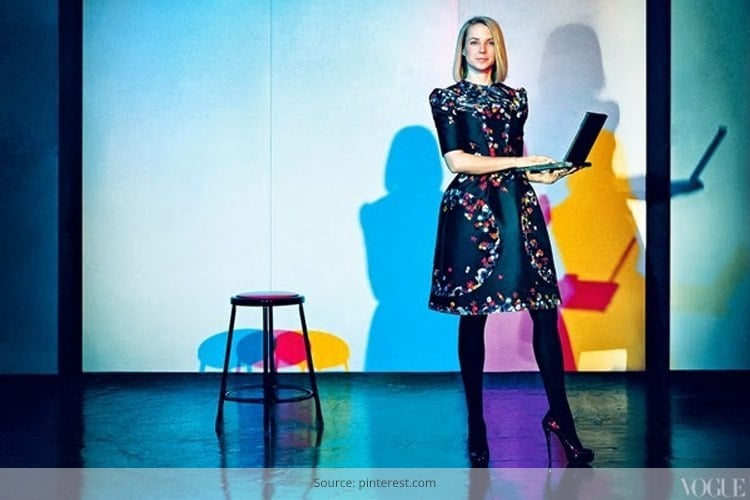 I've already discussed on how Marissa Mayer, the CEO of Yahoo had to face absurd criticisms, only because she did a photo shoot for Vogue in my previous edition. In this edition, I am back to talk about Mayer, who is among world's 50 most powerful women in length.
Marissa Mayer has already climbed up the corporate ladder and reached top of the tech world, where every aspiring woman dreams of. Her uncanny ability to give a perfect reply to the age-old fashion question – 'What is work-appropriate?' is equally worth challenging.
During her Google days, she was not only a star coder, but a style setter in Silicon Valley, as she used to show up in her polished Carolina Herrera and Oscar de la Renta numbers. She became a trendsetter, setting herself apart from the crowd of hoodies and flip-flops, which are still so prevalent in West Coast tech world boardrooms.
There is no denying of the fact that Marissa is fashionable. No matter how many times she refers herself to be 'geek', she certainly understands fashion. In this edition, I have just added an extra column on What Would Marissa Mayer Wear to Office. Vogue has already given a Workweek Guide to Office Dressing i.e. from Monday to Friday.
So, while this CEO of the moment is trending, I have decided to take a page from her Vogue playbook, with a Monday through Friday guide highlighting what to wear to work. Here is an excerpt from Vogue. Have a look!
[sc:mediad]
Well these are 5-day guide to office dressing by Vogue for Marissa Mayer. Well, this corporation fashion is not only confined to CEOs and Chief Executives. Any professional woman can adopt this style, provided she can pull it off gracefully.