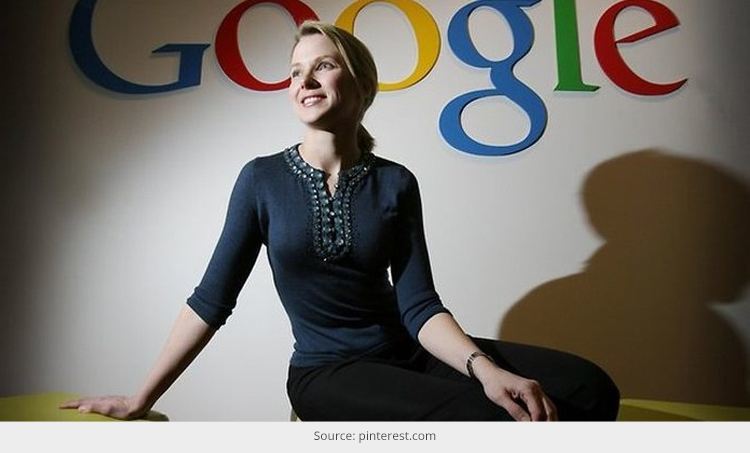 While former Google veteran and Yahoo chief Marissa Mayer has caused a worldwide stir by giving her first-ever exclusive photoshoot to a fashion magazine, Vogue, I'm just wondering why women in powerful positions are not supposed to look hot. Why there is such a huge gap between feminity and fashion, when it comes to female CEOs and COOs.
The Yahoo CEO is once again in news. This time it's not about her maternity leave, when she joined work just after two weeks she gave birth to her son and even it's not about banning Yahoo's employees from working from home. This time, it's all about her photo spread and 3000-word interview piece published in this month's US Vogue edition.
I just don't understand what this fracas is all about and I keep asking this question, "Why shouldn't Marissa Mayer Look Hot"?"  
When the chief executive of a global technology company decided to be photographed in a glamorous photo shoot for a leading fashion magazine, there were criticisms flowing from every part of the globe. While some alleged her to be "sexed-up", others tagged her as provocative.
Out of curiosity I grabbed an online September edition, only to find out her photoshhot was not any regular Vogue shoot, where celebs and models show skin in skimpy and seductive outfits. If being photographed fully-clothed and holding an iPad with her face was termed as "too sexy for a CEO" then God save this world.
For those, Marissa appearing in Vogue, has undermined her intellect then I suggest these pundits to think again on their views. I'm just tired of this concept that anything associated with "femininity and fashion" should be considered a liability and strongly avoided by "serious" or professional women at all costs.
I just want to ask these people, "Why?"  
There are so many companies out there, which are not at all related to the term 'fashion', but have female employees, who are extremely high on fashion. In such workplaces, fashion isn't considered as a superficial fad of vapid girls with too much free time or money; rather, fashion is readily regarded as the powerful cultural influence and outlandish global business that it is today.
[sc:mediad]
Now after reading these online mind explodes over Marissa Mayer's interview in Vogue, I am quite disheartened by the fact that how can there be no room left for women at powerful positions to openly enjoy their feminity without fear of being maligned. Women like Marissa, with perceived smarts are usually discouraged from having public displays, which is nothing but only associated with feminine fashion.
While fashion industry is often pegged as the enemy of feminism. The beauty and fashion industries are hugely successful and mostly dominated by women.
Choosing to give a photoshhot in a women's magazine when you are already in a sought after role, should be not be criticized this way. And we should not forget the fact that Vogue's readership largely comprises of females. So, it's just a perfect decision made by the magazine to cover such a brilliant woman, who is inspiration to millions of gals out there, who is more ambitious and aggressive with high ambitions, so that the next Mayer or Sandberg is not such a rarity.
Hope you liked this post! Stay tuned for more posts on Marissa Mayer!!