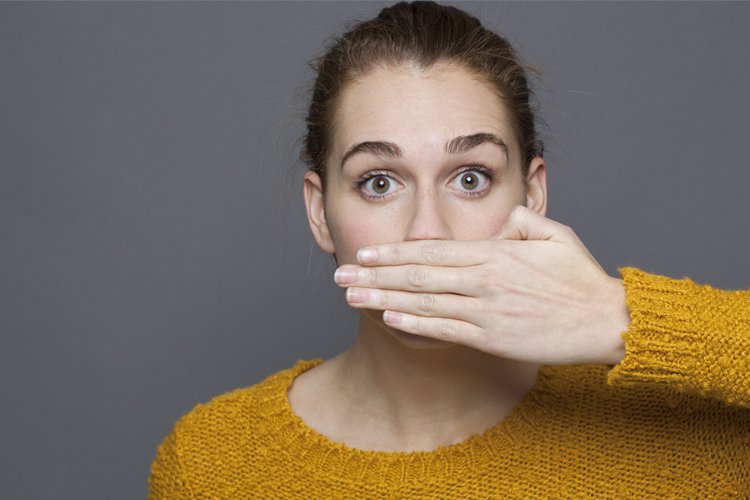 Ever wondered why your mouth smells so foul? Did your lover or friends ever comment negative while being around you? Do you feel embarrassed speaking in public, when being too close in person with someone because of your foul breath? Does your dentist prescribe too many medicines to get clear fresh breath and yet it all fails? We hear you girl! Here are a few home remedies for bad breath, to bring on the fresh breath that would knock your friends out – positively!
Chew parsley
Green and fresh, and you haven't bothered consuming it all from your plate- stop doing that. Chew those parsley pieces and watch how your mouth gets cleansed. In the end, you would have clear fresh breath too. If you would like to juice the herb and use it as a mouthwash- go right ahead. You could also sip the juice now and then; helps keep the bad odour away!
Coconut oil
If you thought coconut oil benefits for hair and skin only, you are wrong. Think coconut oil to use when brushing your teeth. What you need here are two tablespoons of pure coconut oil mixed with three tablespoons baking soda. Form a paste with them both and brush your teeth every morning and night, gently. Don't think of it as a crazy idea, because this works. The paste helps kill germs and bacteria in your mouth; in places you cannot possibly see and reach. Your mouth would be clean and super fresh all day long. Goodbye bad breath, you weren't good for us anyways!
Chew fennel seeds
Bad breath no more, but apart from brushing post meals and flossing your teeth, you could also try something in your kitchen which can help do away with bad breath – fennel seeds. Easy to procure and tasty to chew- a pinch of them would suffice for the first half of the day.
[Also Read: Home Remedies For Pink Eye]
[sc:mediad]
Peppermint essential oil
Besides being one of the most effective essential oils for hair growth, peppermint also infuses fresh breath. Minty fresh all day long- just a drop of peppermint oil on the tongue would help keep the bad odour away. Not much to kill the bacteria which cause the condition, so embarrassing. For a minty fresh start, a drop is enough each morning before you head out to work.
Continue reading for more home remedies for fresh breath.
Cinnamon, honey and lime wash
Tasty as it sounds, the concoction helps with defeating bad breath for a whole day. Squeeze two lemons and add to it half a teaspoon of cinnamon powder, with half a teaspoon of baking soda and form a paste. To this, add a tablespoon of honey and mix well. Finally immerse the paste into a cup of warm water and let it stand for a minute in a bottle with a tight lid. Use it as and when needed as a mouthwash.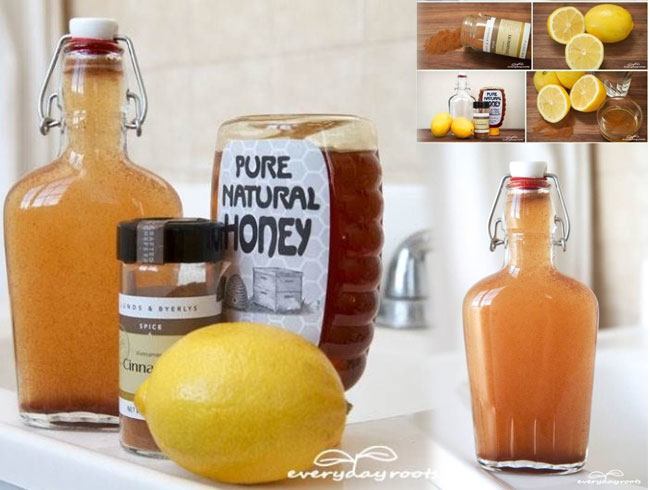 Apple cider vinegar and lime
The benefits and uses of apple cider vinegar are countless. In half a cup of water, mix the juice of one lime and a cup of apple cider vinegar, with a tablespoon of honey and a drop of peppermint oil. Swirl them all in one mix and allow the liquid to rest in a tight lid bottle. Rinse the mouth as and when you want with this magical concoction- say goodbye to bad breath from now on.
We hope you've learnt something new on how to deal with bad breath, and save money by not buying commercial mouth fresheners too. Please check with the dentist if the problem still persists, there could be underlying issues to deal with.