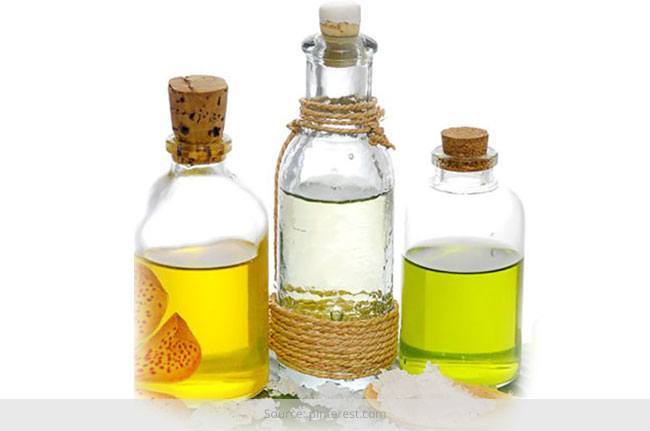 Aromatherapy is a form of medicine that uses the aroma from plant oils to help with different kinds of physical and psychological well being. Essentials oils and aroma oils have the properties from flowers and plants which help with certain health problems.
The therapeutic benefits of such oils are many. The oils can be massaged, inhaled and absorbed by the human body. This customs has been carried on since earlier days when these oils were made in Egypt by soaking the plants and flowers in oil. These oils have properties that heal. They help in relaxation, pain relief and healing of certain health issues. So these aromatic oils can be used in a number of ways, some of which are here:
Massaging them into the skin
Burning them using a diffuser
Adding a drop or two into your tub of bath water
1. SANDALWOOD: The woody smelling oil is sweet and versatile in properties. It's a huge ingredient in most skin care products. Sandalwood gives calming effect to your senses and instils a feeling of inner peace. When in stress or a little depression, a sniff of this oil will definitely make you feel better. Sandalwoods aroma is benefitting for a number of health problems.
Stress
Insecurity
Better Sleep
Female gynaec health
UTIs
depression
Bronchitis
Stretch marks
Sensitive skin
Pain relie
2. LAVENDER: This floral fragrance is sweet smelling and is used in a lot of fragrance products for obvious reasons. It's a pain reliever essentially but helps in a number of other health related issues. The Latin name of lavender is "Lavare" which means "to wash". The aroma it gives out is very fresh and clean and hence the name. Oil extracted from the plants, this is used a lot in making potpourri that we see in houses today. Lavender fragrance is used variously in soaps and lotions and shampoos for its beneficial properties and also its fragrance.
Bug Repellent
Induces Sleep
Panic attacks
Anxiety
Oily Skin
[Also Read: Aromatherapy Bath Oils]
Earache
Blood circulation
Hypertension
Stretch marks
Acne
Hair Care
Digestion
3. PEPPERMINT: It has a fresh minty smell that is best used in products that you can consume. In the treatment of cold, peppermint vapour inhalation works good and is effective. The soothing aroma constitutes of the substance called "menthol" that's responsible for the cooling effect. It helps relieve you of a lot of issues.
[sc:mediad]
Indigestion
Cold
Heartburn
Menstrual Problems
Mosquito repellent
Itching
Rashes
Sinus
Morning sickness
Respiratory inflammation
coughs
Nausea
Vomiting
Headache
Toothache
4. EUCALYPTUS: A huge solution to cold and cough, this oil open up airways and helps you breathe well. It's an antibacterial, antifungal, antimicrobial, antiviral, and anti-inflammatory substance that can do only good. It's very effective in conditions related to respiratory problems like the cough, asthma and congestion. It's good for overall well being since its properties are manifold.
Muscle pain
Dental care
Cold
Cough
Congestion
Skin care
Its list of awesome properties includes:
Analgesic
Antibacterial
Anti-Infectious
Anti-Inflammatory
Antiviral
Insecticidal
Expectorant
5. TEA TREE OIL: An astringent, tea tree oil is very good for skin. Its properties will help with skin care. It soothes wounds too. It's healing oil that helps in dealing with skin infections and sunburns. It's a cleanser; helps clear skin and treat acne. It has antiseptic properties.
Relieves from itching
Sunburns
Acne
Insect bites
asthma
Bad breath
Treats lice if few drops added in your shampoo
Hope this article on how different aroma oils benefit health problems was helpful to you. Do share your views and ideas on using aromatherapy healing with us. We will be glad to know.