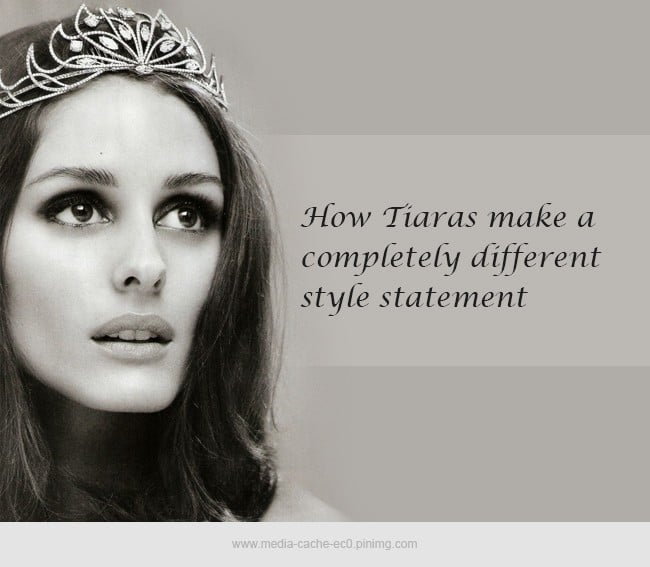 How Tiaras make a Style Statement of their Own
I will showcase the veracities and variations of how tiara's can make a style statement of their own. The old notion of bridal crowns or tiaras is redefined and they represent the new age today. There are so many different designs that you can opt for and wear them at any occasion that best suits you.
Not only at weddings, wear these at baby showers, bachelorette parties, festival get – together, anniversary parties – anywhere! Just make sure that you know which style suits which occasion and you are all set to enhance your overall look with this stylish accessory. Remember, one thing that tests their veracity again is its wear-ability.
Positioning the Tiara
Positioning your tiara has some trick plays but it is not at all complicated. Make some adjustments here and there and it is done. Apart from the basic center placed tiara, you can try out the slight angular positions which is safe and unique and looks classy too.
There are no side rules of wearing a tiara, so whether you position it to your right or to your left it really does not matter.
Tip of Advice:  if you choose to wear a single-shoulder dress, then do make it a point to wear your tiara opposite to that focal point.
Be sure to follow these style guides at your next big event – be it a formal get-together or a wedding reception and you will notice the difference and charm with this new look
Let's look at some different styles of tiaras and I will also suggest where you can wear each of these.
Jeweled Studded Tiara
This tiara spells modernity. If you notice this tiara is perfectly complemented to represent a modern day age look. It is a step ahead in showcasing how a head gear can be rather put on as well. This type of tiara is usually easy and comfortable to wear. Slip it on like a normal hairband and your all set with a new look!
Look at the tricks this tiara does to your overall look. It looks like the tiara is put together as a disguise and it is very cleverly done. Wear these at beach weddings and you will definitely not regret the attention you receive.
The Couture Tiara
This couture Tiara is hip and a rage all season.  The tiaras in the picture is from the Winter/Fall 2013 Collection by Dolce and Gabbana. It definitely has the princess effect and at the same time it tailors the making of a new inspired look. If you are one of those who is extremely fashion conscious and luxury brand orientated, you will definitely fall in love with this one.
If you are having a themed wedding, then a traditional yet classy looking tiara will just do the trick!
1955 Inspired Tiara
What makes this tiara worthy of owning is its distinctive style appeal. This tiara is said to represent the classic 1955 inspired tiara. The most recent example we can use here is Nicole Kidman's movie "Grace of Monaco" in which she is seen sporting this impeccable Cartier jeweled tiara.
Bridal Headpiece
This tiara is inspired from the latest trend – The Bohemian look. It is a combination of chic-modern-traditional and contemporary. A twist to the traditional tiara, can be worn at any formal get-together or a social event. It sits elegantly on the head.
Gatsby Inspired Tiara
This famous still picture is from "The Great Gatsby". Here we see Carey Mulligan trending with different kinds of head gears and this is one of them. She looks regal and majestic and a step forward in representing the trend of yesterday years with new inspiration.
Bridal Headband
This is another exquisite looking bridal accessory. The Swarovski silver rhinestone crystal and pearl tiara is beautifully designed. It is hassle free. You will love it for the fact that it is cleverly crafted. It looks amazing at the same time. Be sure to own this one right here. You will be the envy of all eyes on any wedding day.
Flower Girl Tiara
This rhinestone flower girl tiara is the cutest. Notice the unique style of the side bangs and the tiara there in place gives it a different and sweet look at the same time. This look can be experimented with all. The small tiny tiara won't sit heavy on the head too. You will make a style statement of your own with this.
So, these are some of the style inspiring tiaras that will make a unique style statement. Stylize your looks with these different designs and you will be good to go.