As a brand new mom's body is in a state of transition; wardrobe revamp is the first thing to do as per Rachel Zoe. The celebrity stylist offers 8 style tips for new moms from her personal experience. Do have a read!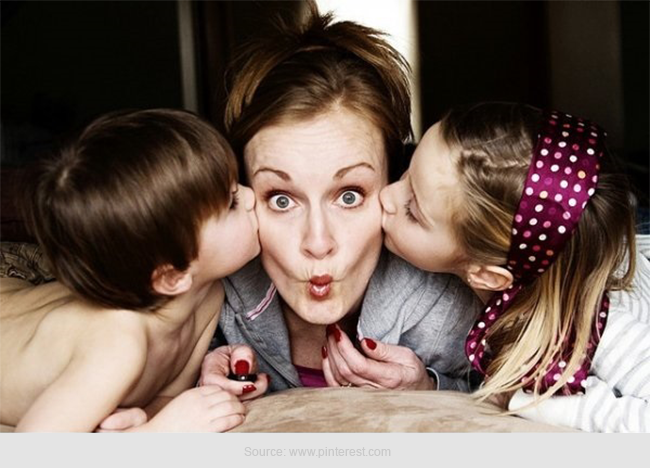 The 42 year old celebrity stylist, who gave birth to her second son in December 2013, went through a radical makeover post delivery.
With a 2 year old toddler and the new born in tow; Zoe's lifestyle screamed out for a profound change along-with a wardrobe revamp. Gone were her days of 6-inch heels, statement necklaces and jet-setting off to fashion weeks in different continents. The pioneer of the boho-chic look had to even bid farewell to her signature sequined jackets.
However, Zoe's style elements could be still found on celebrities throughout Hollywood including Nicole Richie, Kate Hudson and Cameron Diaz.
Style Tips For New Moms:
The equally popular stylist, who is mom for the second time offers a few style tips for new moms – here's a quick round up –
Maxi Dresses as regular wear
Go for "Chic Comfort" in your outfits
New mom's style should be "Functional" during the day
A-line Dresses or dresses that show some skin
Juggling between parenthood and business, the fashionista was forced to evolve her style as her 5-foot-1 thin frame had changed with her pregnancy. Rachel offers the following style tips for new moms from her experience! Continue reading!
As a new mom, it's important to take that extra five minutes, either in the morning or night, to add a little dose of glam to your life. ~ Rachel Zoe 
Tip 1. – Keep it Easy and Simple
Zoe insists that every woman should have a little glamor in her life, irrespective how busy she is with work and family. Sometimes doing simple things can also add spice to your look. For instance, swapping out a loose white tee for a fitted blouse or adding favorite statement accessory, a necklace or a really colorful scarf whichever you feel is the 'perfect pick-me-up'.
Bonus Tip: Try something as simple as a bold lip or chic and sleek ponytail for a night out.
Tip 2. – Functional During the Day
While chunky accessories and sky-high heels should be reserved for night, day should follow up with minimal jewelries and practical outfits. Zoe, who had stopped wearing her chunky jewels for a while (as her little Skyler could tug on), suggests to wear only such heavy accessories only when kids are away or you're attending a party.
Tip 3. – Your outfits should give you Chic Comfort
Fashion should always come with comfort that ultimately enables confidence in the look. For the celebrity stylist, wide leg jeans offer her chic comfort – the bigger the bell the better. She loves to pair them with loose tank, a pair of wedges and a killer jacket to give the look some edge and glamour.
Tip 4. – A-line Dresses for New Moms
Zoe thinks A-line dresses are a fabulous addition to the 8 style tips for new moms. Anything A-line can create wonders to the look. If you want to go for short length then you can pick any style, else go for a dress with a bare neck that is always super sexy. Even an empire waist is great if you want to flaunt your belly (provided you're back into shape).
Bonus Tip: Try something strapless or one shoulder if you want to show a little skin.
Tip 5. Regular Wear: Maxi Dresses
As your body has undergone transition with weight gain, long and loose maxi dresses can not only hide your flaw areas but give you optimum comfort as well while dealing with your infant.
The stylist suggests column style maxi dresses, as she feels they are effortlessly chic and functional. In addition to, maxi dresses are also perfect for those days when you're not in the mood to put together an entire outfit.
Tip 6. – Ballet flats or wedges
Say "NO" to your towering heels and stilettos. As most of the time, you'll be carrying your baby; it's wise to go for flats or platform heels.
Zoe suggests, "If you're like me and still crave heels in your third trimester, keep your center of gravity in check in a great pair of wedges."
And if you're a flat shoe lover then go for a chic pair of either Lanvin or Balenciaga ballet flats.
Tip 7. – The Oversized Tote
Did you know when Grace Kelly was pregnant; she used to carry a huge Hermes bag to hide her baby bump? The bag became so synonymous with her name that the brand dedicated the bag to her and named it as 'Kelly Bag'.
Well, post delivery you must be having problems with your waist. Pick an oversized tote that is not only stylish, but can hide you flaw areas gracefully.
Bonus tip:
A straw fedora or wide-brimmed hat and enormous sunnies are the final but most essential finishing touches — great for looking stylish but even better for hiding fatigue!
Tip 8. – Scarf
When looking to instantly add some punch to an outfit, the fashionista suggests picking one statement-making accessory that upgrades the outfit without overdoing it. Scarves should be your ultimate go-to accessory!
So, these were top 8 style tips for new moms by Rachel Zoe. Do tell us how you have re-modelled your wardrobe.