You have just received an interview call from a prestigious company and are completely excited! We know you would have already started reading up about the company, checking up its website, brushing up your skills and biting your nails in tension.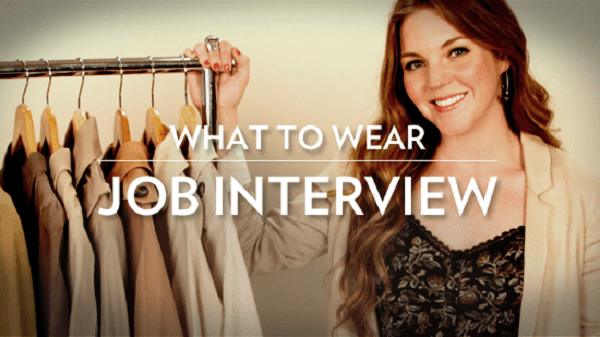 But hey, haven't you missed out on an important detail? Dressing right for the interview will score crucial points in your favor and perhaps increase your chances of landing the job?
Fashionlady presents to you helpful suggestions, precious tips and interesting ways to dress well for a job interview. Do have a read!
First Impression Counts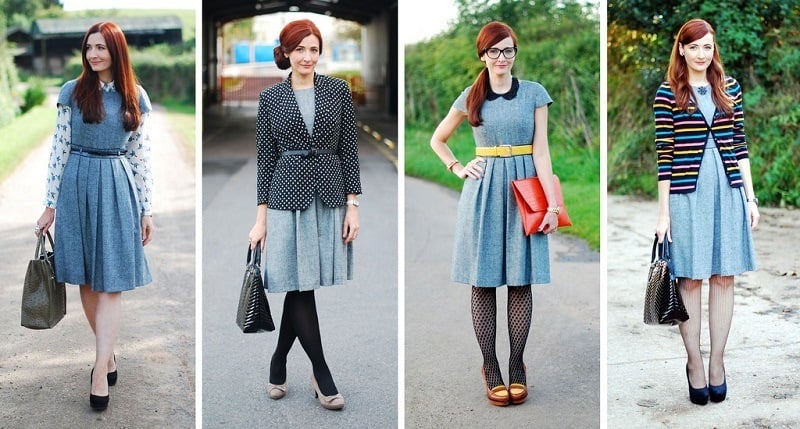 While attending a job interview, it is important to look neat, presentable and dignified. For women, the basic ground rules are to wear well-ironed garments, neatly combed ponytail, subtle and pleasant make-up and a slight fragrance.
Suitable Indian Attire
In the Indian workplace scenario, it is very important to wear dignified Indian attire which reflect your professionalism and work ethics.
Wear a crisp, khadi kurta paired with quality leggings or matching chudidar. You can also opt for sober and elegant kurtas in cotton or jute fabrics.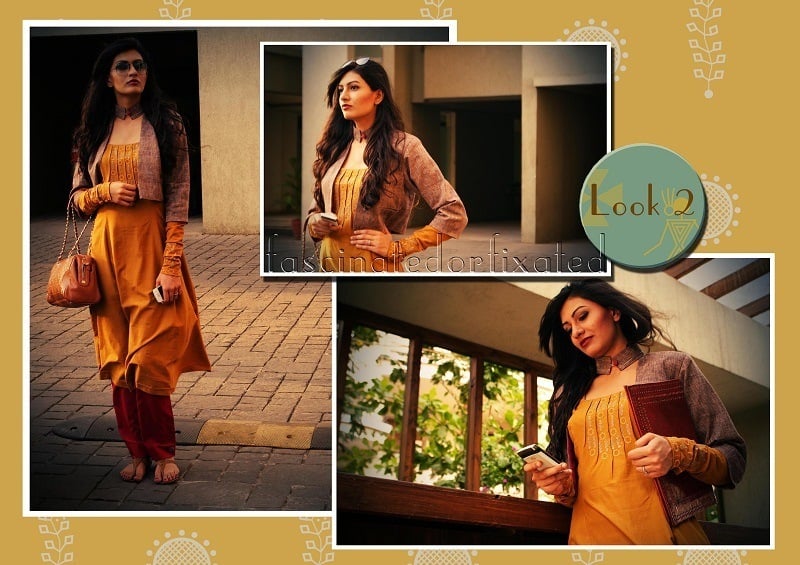 Avoid large geometric and psychedelic prints and loud colors like orange, fluorescent, deep red and bright pinks. Select kurtas with tasteful work, minimal embellishments and in elegant shades.
[Also Read: what not to wear to an interview]
If you would like to wear a saree, then opt for a smart cotton saree which should be draped well and in place. Do not fidget with the saree drapes or pallu – Instead use pins to keep the tricky folds and pleats in place.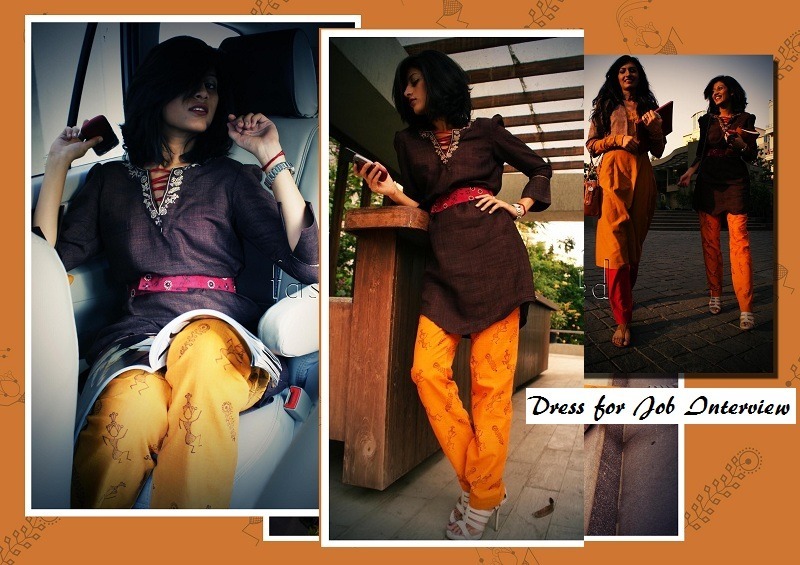 If you want to wear a salwar kameez, choose it carefully and ensure it is properly ironed and color-coordinated well.
Western Attire
Western corporate attire gives you a smart and sophisticated look. But, choose carefully from the wide range of options – Opt for a formal pant in dark colors and sleek cut to make you look tall and elegant.
Pair it with a formal shirt in neutral tones or light shades- white, beige, cream, light pink. Ensure that the shirt fits you well and does not leave major gaps between the buttonholes.
[sc:mediad]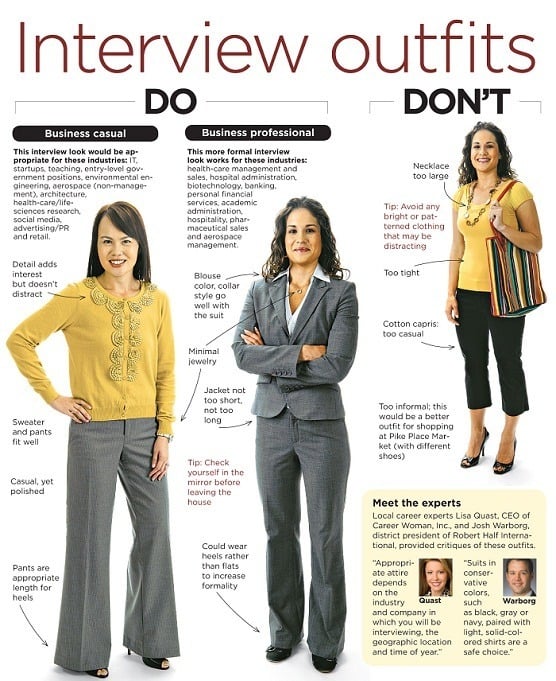 If you are planning to wear a formal skirt and blouse, choose well. According to your body type and comfort level, choose different cuts of formal skirts which fit you perfectly and look good.
A knee-length pencil skirt in navy blue, black and grey would look classy and apt for a job interview. You can also wear a straight cut formal skirt with a elegant blouse.
Avoid too short skirts or low neckline blouses which might give a wrong impression to the interview panel.
Though there are some standards rules to follow, variations can be made accordingly. As workplaces are getting more casual and informal, a slight relaxation in the dressing style can be made according to one's taste and choice.  The idea is to look elegant and well-turned out and not rigid or insipid. Strike a balance between experimentation and the basic dress code.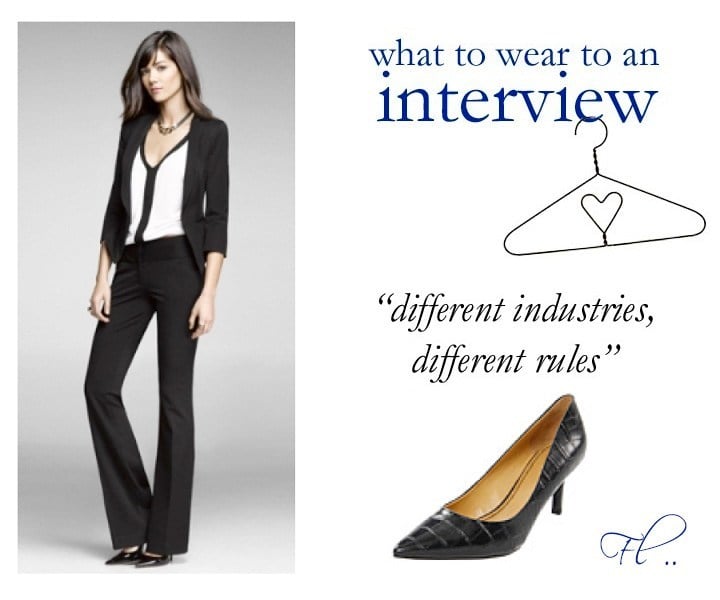 Innovation is the keyword
If you have seen the movie, Devil Wears Prada, you would understand what I'm trying to say in this section. Do you remember when Anne Hathaway appears for her interview for her dream job and Meryl Streep's reaction looking at her?
Well, simplicity does not work everywhere, instead different industries have different rules. PR jobs require you to look smart, while fashion world will first consider your fashion quotient before going through your degree certificates.
Anne Hathaway during interview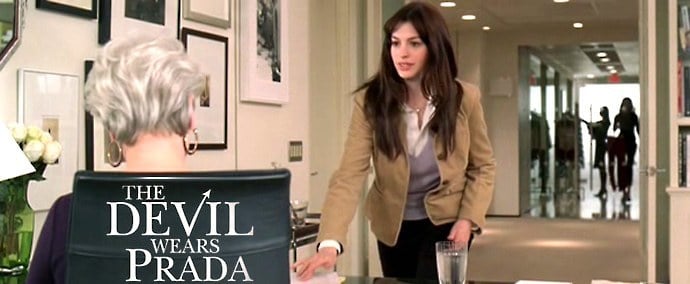 Anne after make-over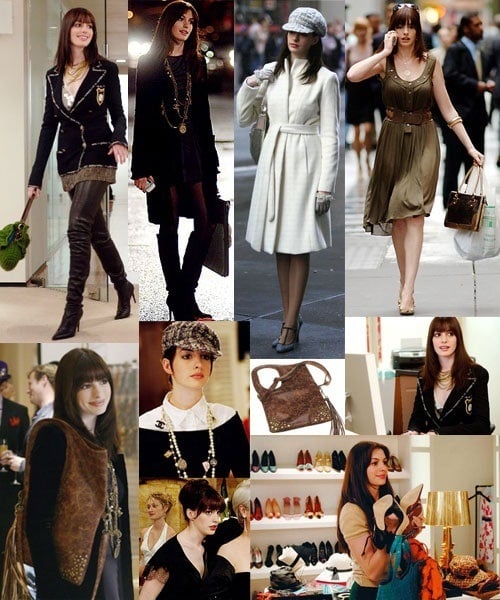 If you are appearing for a job interview with a fashion magazine or advertising agency, dress in style and accordingly. Use your imagination to add a dash of unique style quotient to your outfit. You could use an extra accessory or give a slight twist to the usual interview dress fare. Finally, it is important to be yourself and wear clothes that make you feel comfortable.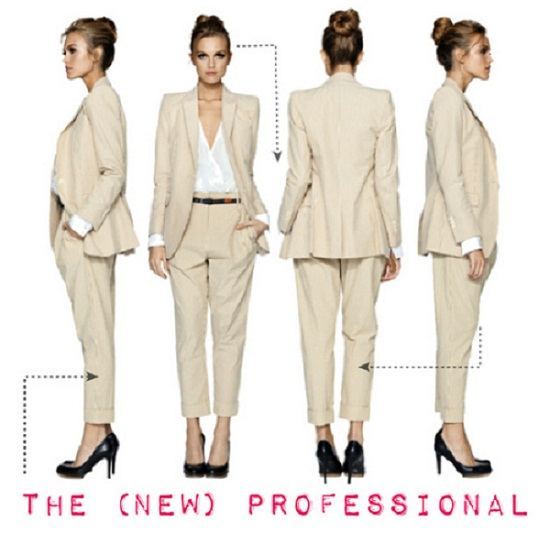 Hope you liked this mini style guide on outfits for interviews!
Do give us your feedback and share your opinions with us!