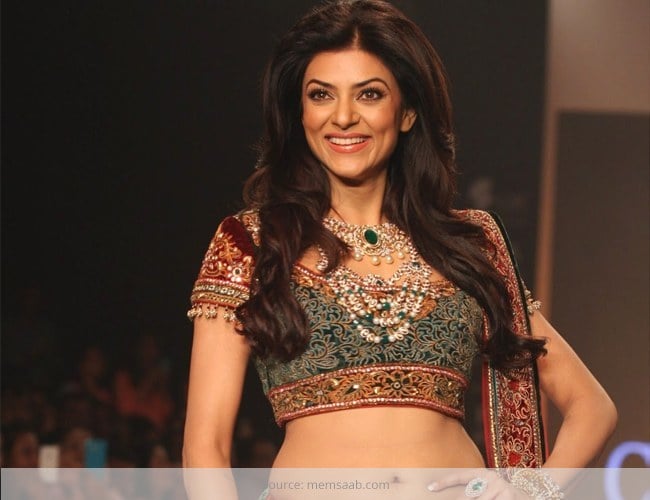 Indian wear has garnered a bad reputation over the years, thanks to all the complaints and accusations spouted on it. Many women complain that Indian wear makes them look flabby and much bigger than they actually are. So are these baseless complaints? Well, not really. Indian wear can indeed make a person look shapeless and flabby if not worn with care. Knowing how to wear and what to wear is the first step towards decoding the how to look thinner and sexy in Indian wear puzzle.
Let's start with the basics
The lingerie – What you wear underneath your clothes will determine how well the clothes drape your figure. Most Indian wear, such as a saree, comes in layers add will add a little bulk to your frame. So prepare your body with some shape-enhancing underwear. If you are struggling with weight issues, then invest in some tummy tucker and body shaper underwear. These will help in tucking in the fat and giving you a defined contour. Also, wearing the right bra is also very important. Make sure you're wearing the right size and fit. If your breasts are sagging or are being squished and flattened in the wrong size bra, then that is going to result in a very unflattering figure.
Pick clothes according to your Body Shape
Once you've got your lingerie sorted out, you need to look at the other problem areas. One major mistake that most people make is to buys something just because it looks beautiful. Yes, that heavily sequined lehenga looked exquisite on the mannequin, but the main question is – will it suit your figure? No matter how beautiful the dress is, if it doesn't suit your body type, then it's just money down the drain. So always try an outfit before you buy it and take your time in deciding whether or not you like it.
The material you choose will also have an effect on your silhouette. Avoid materials that cling to your body and accentuate every flaw. How well your clothing fits you also plays a huge role in making you look thin. You want your outfit to be well-tailored but not too tight. Skin-tight outfits are tacky and will just make it look like you had to stuff yourself into them.
Opt for Solid Colors
Solid colours with minimal motifs and borders are great for making you look slimmer. Also, go in for darker colours as they will create an illusion of a thinner frame. Too much zari and sequin work can actually make you look heavier. So simple well-cut lehengas and anarkalis are your best bet to looking thin in Indian wear.
[sc:mediad]
Patialas VS Churidars
While Patialas are comfortable, they are not very flattering for a heavy figure. Also, they tend to make you look short and so, unless you are very tall and thin and can totally carry it off, opt for chudidars instead of patialas.
For Sarees
If you're planning to wear a saree, the first thing to make sure is that you're underskirt is shapely and hugs your curves instead of being shapeless like a sack. Since you're underskirt will provide the outline for how your saree will hug your frame, it is crucial to have it shaped according to your figure. And if you're planning to wear heels, you would do well to put them on before you drape your saree. That way you can make sure that the saree reaches till the floor. Your saree should reach the floor, covering up your footwear, but not overflowing onto the floor. If your saree is sagging or flowing over onto the floor, it will make your stature seem frumpy and short. A well-draped saree can actually do wonders for a woman's figure.
Put your hair up in a bun or braid it to help you look slimmer. Having your hair all over the place is not a great idea for Indian wear. Check out how Vidya Balan looks with her hair let loose in the first picture. Now compare it with her next picture where she has braided her. Which look do you think looks better?
And last but not the least, avoid frills and puffed sleeves as much as you can as they add volume. Keep your outfit elegant with clean-cuts, tasteful work, and classic designs.