Have you ever had a facial and later felt like your skin was actually worse than it was before the facial? If you've faced this scenario and have sworn off facials, then you might want to think again. There are different facials to suit different skin types. So the problem may have been that your choice of facial did not suit your skin type.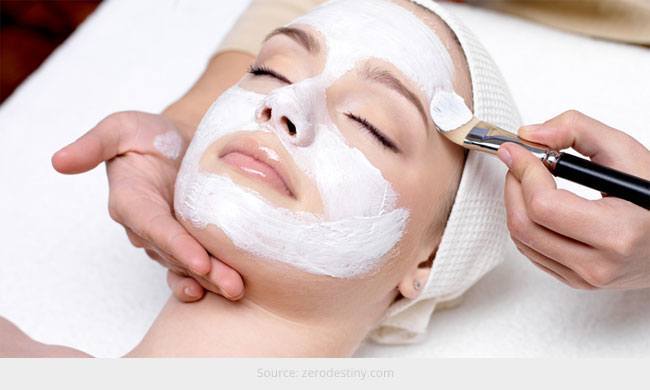 The first step to picking the right facial for your skin type is to determine what your skin type is exactly. Once you know that, you can then decide which facials will and will not suit your skin. There are some renowned salons and spas that offer custom facials catered to your skincare needs.
Facial for Normal Skin
If you have normal skin then congratulations, you can get pretty much any facial done and not have to worry about breakouts and other such skin woes. But that being said, the most suitable facial for your skin type would be something that involves products that are hydrating and light. Opt for facials that involve a cleanup session followed by a hydrating mask that will leave you feeling fresh and rejuvenated.
Facial for Dry Skin
If you suffer from dry skin then your choice of facial should be one that will moisturize your skin, leaving it feeling soft and supple. Avoid facials that are too abrasive or involve harsh scrubs as these could make your skin more dry and flaky. Oxygen facials are a great option for those with dry skin as a boost of oxygen can do wonders for your skin type. Fruit facials are also another great option as saturating your dry skin with natural fruit extracts will help hydrate it, making your skin so much more soft and smooth.
[Also Read: 5 Fruity Facial Scrubs You Can Make at Home]
Facial for Oily skin/Acne-Prone Skin
This is perhaps the most difficult skin type to work with. Your beautician needs to be super gentle and careful when working on you. Oily/acne-prone skin is super sensitive and anything from a particular ingredient in a product to rough scrubbing or massaging can trigger a round of breakouts. Opt for facials that involve mud masks or clay masks as these help in controlling the oiliness, tighten the pores and are best facial for sensitive skin.
[sc:mediad]
Facial for Combination Skin
Combination skin thrives with facials that involve minimal massaging or other such hands on activities. Go for a light therapy facial as it will help to not only even out skin tone but will also go a long way in making your pores tight.
Tired Skin
If you've had a busy week at work and just need a pick-me-up facial to revitalise and rejuvenate your tired skin, then go in for ones involving cooling components such as a cucumber mask or an aloe Vera gel face massage. Avoid deep tissue facial if your skin is too tired as it could do more damage than good. You need to treat your skin with care and refrain from facials that involve too many chemical products. Go as natural as possible to revive your skin without suffering any adverse effects.
Some Useful Pointers to Keep In Mind
Talk to the person who's going to do the facial in order to better determine which one is the most suitable.
There are many salons and spas out there with poorly trained specialists. So always do your research before you choose a spa or salon so that you do not end up going to a bad or mediocre one.
If you have any allergies, then make it a point to inform the beautician of it before the facial. For instance, if you are allergic to strawberries then it is a good idea to let them know so that they don't inadvertently use a mask or cream that contains strawberry extracts.
[Also Read: 5 Freaky Facials You Never Heard of]
I hope this guide on how to pick the right facial for skin type has been helpful. Do keep the pointers in mind when you go for a facial the next time!