On public demand FashionLady offers you top 10 kajals in India. The idea of a classic Indian Beauty is with long hair, a lovely red bindi, graceful silhouette and lovely kajal-lined eyes. Though earlier kajal was believed to have medicinal properties and used to protect the eyes, today it has taken a much more cosmetic avatar.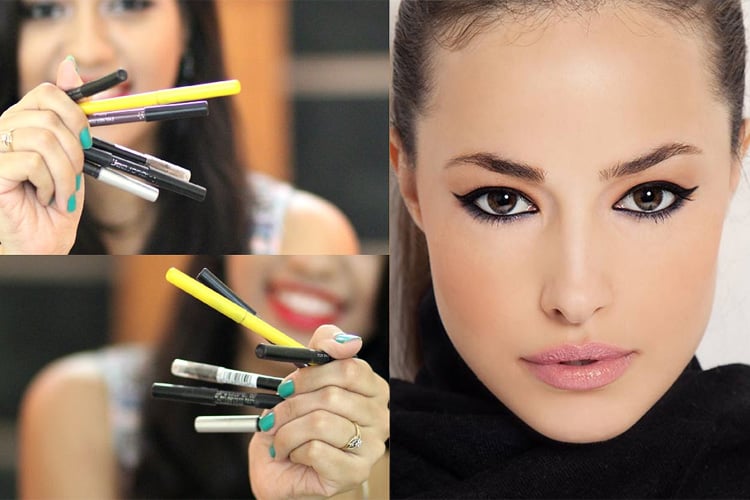 Currently, the market is abuzz with top quality kajal by different brands which boast of being smudge-free, long-lasting, water-proof kajal and top quality in texture. Most of these sticks are competing with each other to be the best kajal in India. Considering the best kajal brand for eyes in India, we bring to you 10 top quality kajals present in the Indian fashion scenario with their respective prices:
1. Biotique Almond Kajal
Price: Rs 99/- for 3 gms
Made of sesame oil, sweet almond oil and laced with extracts of eclipta alba and Indian gooseberry, this natural eye-blend is used to improve vision and promote growth of eyelashes.
This kajal gives a intense and pigmented black color which highlights and accentuates the eyes beautifully. With the presence of herbal ingredients, it does not irritate or cause any allergy to the eyes.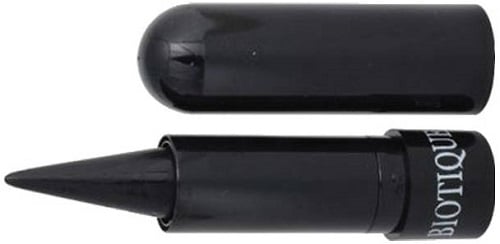 2. Maybelline Colossal Kajal
Price: Rs.175/- for 0.35 gms
Don't kajal-rimmed eyes enhance the beauty of eyes and make them look bigger, fuller and absolutely gorgeous? This long, yellow stick kajal was the talk of the town when it was launched and a must-try on girl's list of cosmetics to purchase.
[sc:mediad]
Kajal is an important aspect of my daily miniature make-up regime along with a dab of soothing lip balm/lip gloss and a coat of compact. In search of the best kajal in the market, I tried it on to know what the hype was about!
This kajal comes in a twist up packaging and is quite dark black in shade. It promises to be smudge free and stays to its word to quite an extent. It glides very easily on the lower lid line and the color is a pleasant shade of black. Maybelline kajal truly has a deep black color and works best for those who need the dark rimmed eyes to define their personality.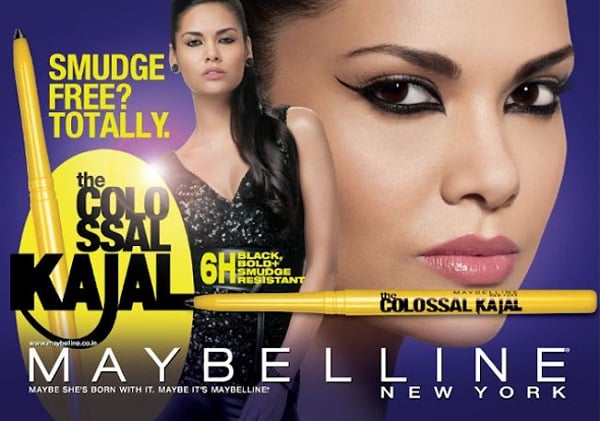 3. Lakme Eyeconic Kajal
Price: Rs 199/-
One of the latest product from the house of Lakme, this is definitely a super hit with the fashionista and make-up aficionados. This smudge-proof and water proof kajal has a lovey deep black color to give your eyes an enhanced look. With its easy twist up packaging, the eyeconic kajal is soft, creamy and glides beautifully. We can definitely say this is from one of the best eye kajal brands in India.
[Also Read: Eyebrow Tattoo Trend ]
It really stays true to its claims of being waterproof and smudge-free. But what I absolutely fabulous about this product is that it can be used as an eyeliner as well! This dual action Eyeconic Kajal is invaluable for busy woman on the go and college going girls.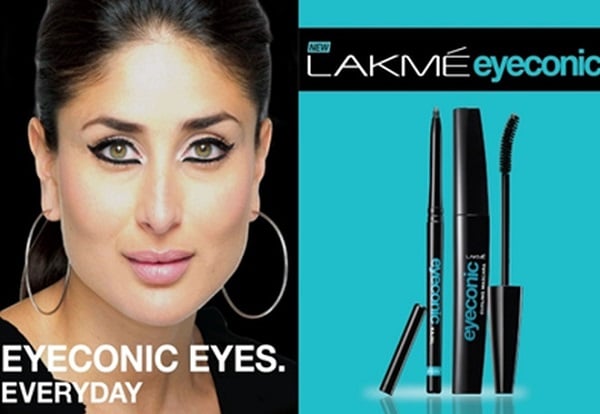 4. Chambor Eye Tattoo Liner
Price: Rs 325/- for 1.15 gm
It helps give definition and shape to the eyes for creating either a subtle or dramatic look. This eyeliner doubles up as a eyeliner and eyeshadow as well. It gives a lovely soft sheen and the shimmer is extremely visible. With its soft and smooth texture, this eye liner can be used as eyeshadow base as well. Being water resistant, this eyeliner is long lasting and does not smudge at all. It lasts for about 4-5 hours after which it fades away.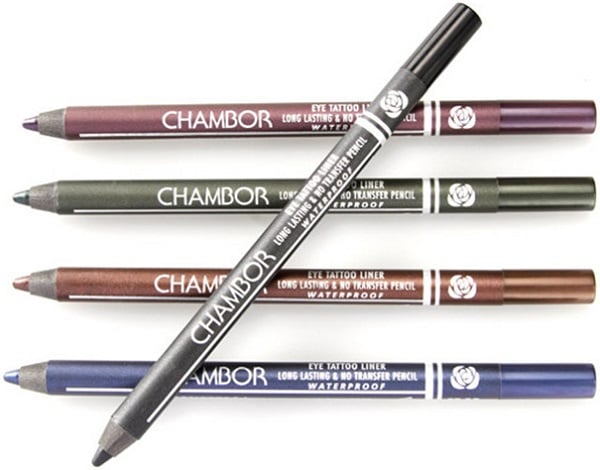 5. Lotus Herbals Kajal
Price: Rs 115/-
A gorgeously, deep black kajal, this gives a intense and pigmented color. It contains extracts of camphor and almond oil which helps in cooling eyes and gives a soothing effect. It imparts a nice, glossy sheen to the eyes and gives a beautiful black color to the waterline.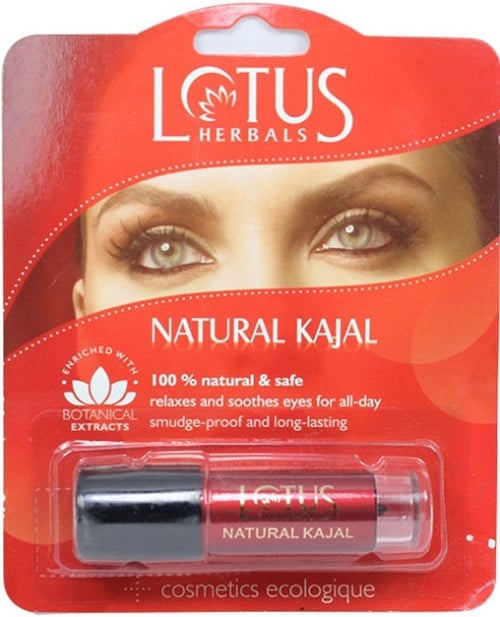 6. L'Oreal Paris Kajal Magique
Price: Rs 245/- for 0.35 gm
The L'Oreal Paris Kajal Magique is your ideal choice if you are aiming for a smudge-proof and water-proof all-day wear. With ingredients like nourishing Vitamin E, cocoa butter and olive oil esters, you can be rest assured that your eyes would be saved from any harmful effects.
With a promise to last up to 12 hours, you can apply this kajal as an eyeliner too. So go on and define your gorgeous eyes with this intense and bold kajal.
7. Himalaya Herbal Kajal
Price: Rs 120/-  for 2.6 gm
We all know that the USP of Himalaya products is its herbal nature. So, wouldn't it be a natural choice to opt for the Himalaya Herbal Kajal? One of the best kajal in India, it consists of natural ingredients like almond oil, camphor, castor oil, damask rose and triphala which is a herbal concoction. The best part is that as soon as you apply this kajal, it instantly acts as a coolant which soothes and relaxes your eyes.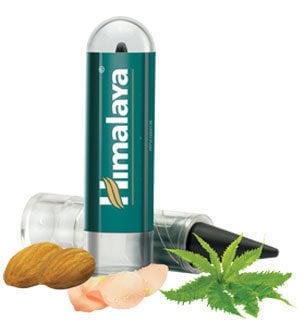 It has a dark pigmentation which defines your eyes and makes them look bright.
8. Revlon Kohl Kajal Eye Pencil
Price: Rs 225/- for 1.15 gm
Revlon is one of the popular kajal brands in India. Designed like an eye liner pencil, the Revlon Kohl Kajal Eye Pencil is quite easy to use because of its retractable tip feature. The matt finish makes it easy to apply a smooth line in one stroke, both on your water line and upper lid. Its intense rich color will definitely satisfy your need for a dark kohl rimmed eyes.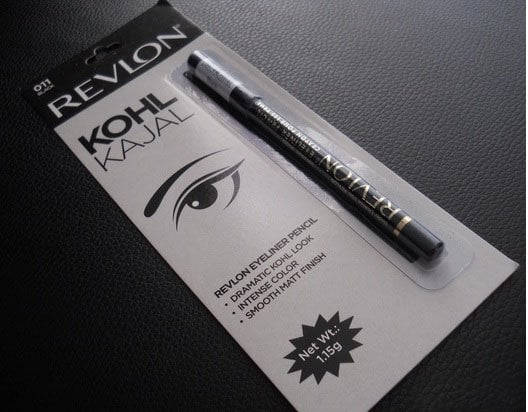 9. Colorbar I Glide Black Out Eye Pencil
Price: Rs 450/-
Though this kajal is priced on the higher side, if having the blackest black color and a smudge proof kajal is your dream then you have to try out the Colorbar I Glide Black Out Eye Pencil. Staying true to its name, it definitely gives you a blackout punch once you apply it. Because of its high pigmentation, just one stroke gets your job done and its buttery creamy texture makes it easy to apply.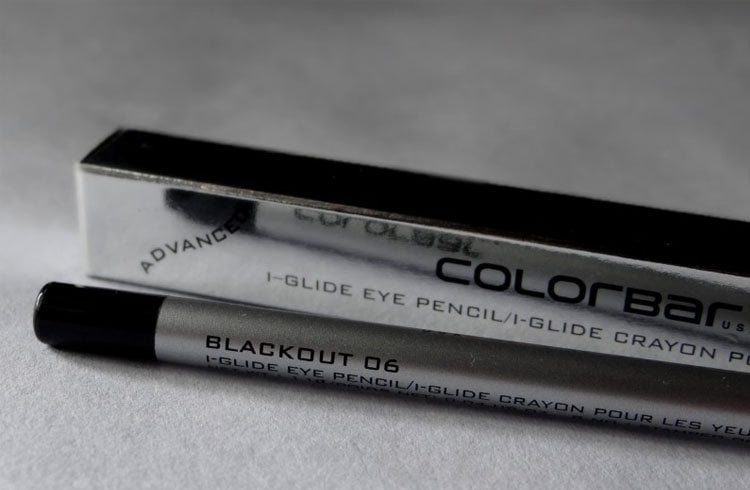 The only con would be that it disappears from the water line after few hours but still a must have product in your beauty bag.
10. VLCC Kajal
Price: Rs 155/- for 2.5 gms
If herbal products are your thing then this organic kajal from VLCC is your go to option. Enriched with triphala, liquorice extracts, camphor and almond oil, the VLCC Kajal will nourish your eyes, impart a cooling effect, soothe your eyes and will protect your eyes form any kind of irritation. It comes in the stick form which makes it quite handy to use and apply. One stroke is enough to make your eyes look stunning. You have to be a little careful with this kajal since it smudges up after few hours of application.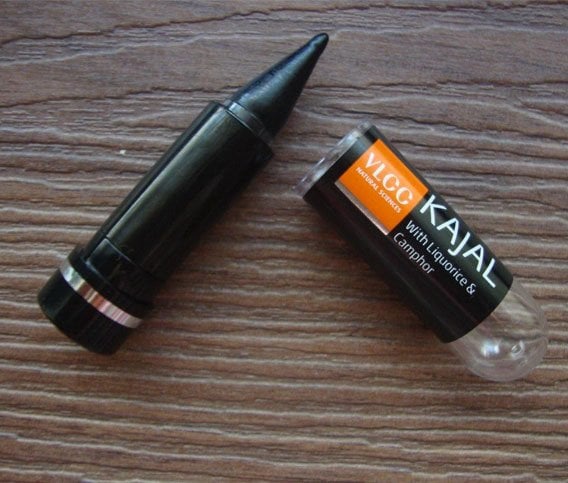 Hope this article on best and top 10 kajal brands with prices in India really helps you pick a perfect one for yourself.
Images Source: amazon