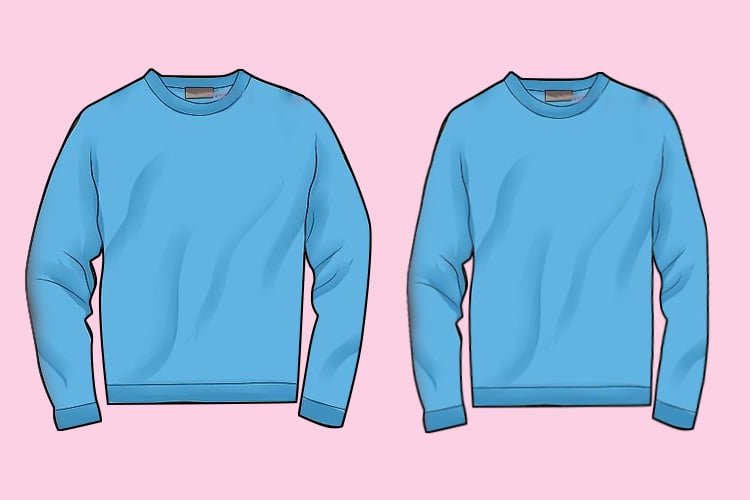 To lose weight is a dream we all strive to realize. And nothing brings a brighter smile on our face than the realization of having lost few pounds. Losing weight gives you a healthy life, with lesser chances of cholesterol and diabetes and a far more active life. But getting a thinner waist line would also mean that half of your wardrobe now has become useless, including that amazing dress your boyfriend got you for New Year's last year. Yes, it breaks our heart to see our dear dresses go waste. But cry no more. We have some easy tips to shrink fabric, and you can try these tricks at home.
These tricks can also be applied on the brand new clothes you brought from a larger size, because your size was not at the counter and the design was too good to be left without buying. Yep! Even that 'L' size will shrink down to your 'S' or 'M' by the application of these super easy tricks, and will fit you like a glove.
Mostly through trial and error, and largely by accident on garments that weren't supposed to be shrunk, these basic ways of shrinking clothes by heat was discovered and was eventually perfected. So get hold of that denim you couldn't wear after having lost a few pounds in the gym and get it your size.
Items you will need:
The beauty of these DIY ideas are that we are not using some extravagant items that need to be brought separately. Every item we are going to use in this is readily available at your home. Now these are the tools you use every weekend while doing laundry and wondering how to shrink clothes in the wash. Well, in case you didn't know washing is in fact the best way to shrink clothes.
Boiling water
A large tub or bucket
Washing machine
Dryer with high heat setting
Iron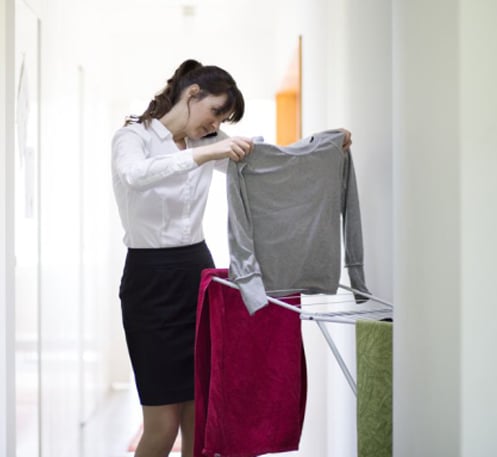 The First Step:
Even before we start shrinking we have to identify which type of cloth are we even shrinking? As in its fabric. Now we can tell what cotton feels like, some people can also tell the difference between pure and combined silk. But in case you are not totally sure, just look at the tag inside the garment. The tag of the dress or shirt will not only inform on how to wash and iron the clothing, but also details on the type of cloth the garment is made out of. The most commonly used fabric are cotton, silk, denim and polyester.
[sc:mediad]
How to Shrink Silk Clothes:
Now shrinking cloths made out of silk fabric could prove to be one hell of an arduous task, as we don't usually wash silk in washing machine. But that does not mean it is impossible to shrink clothing made of silk. You must first hand wash the clothing item and then allow it to air dry in the sun. After it dries naturally, put it in the laundry dryer for about five minutes on medium. Keep checking it frequently in the duration of five minutes to make sure you get the size you want and don't over shrink it. Don't keep it in the dryer for over five minutes because you clearly don't want it to come out in the size of a bathing suit.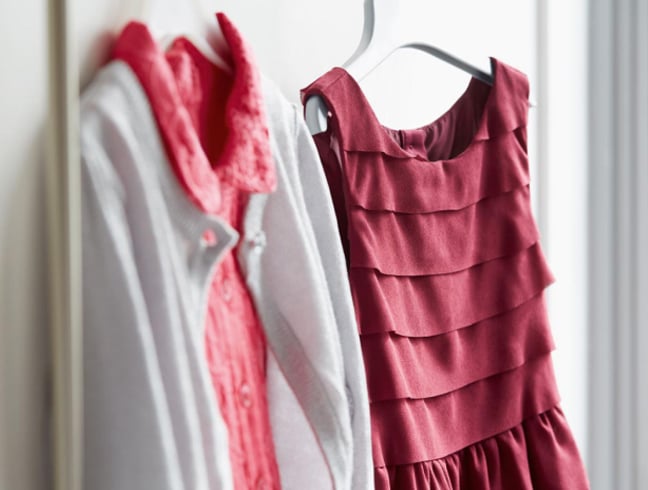 How to Shrink Denims:
Is there a pair of jeans you really like, but it's literally so long that it keeps sweeping the floor every time you throw them on? Well, don't worry about the extra length or the denim jackets and pants that are now loose on account of you losing weight anymore. Wash your jeans in really cold water, and spin them for a longer duration than you usually do. Rather, go for a couple of more spins. This would make the fabric tighter by pulling the threads closer together. After this step, switch on the dryer on a low setting and put your denims in. Let the dryer on and let the warm air spin the shrinking magic. You can also shrink a denim dress or shirt using this quick hack.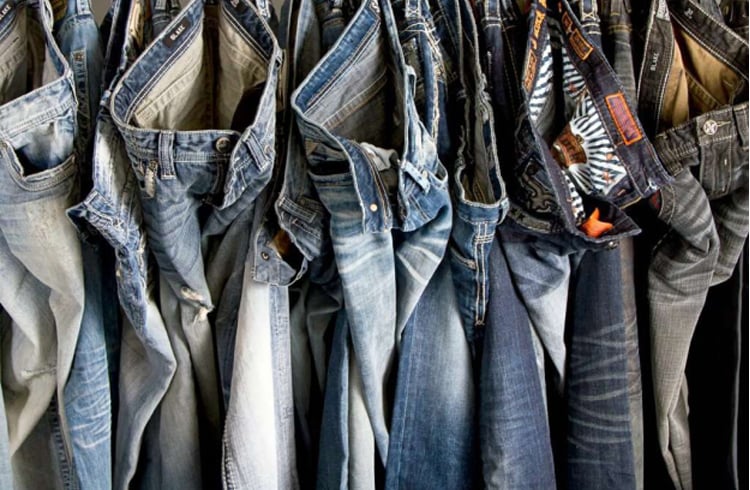 How to Shrink Cotton Clothes:
Cotton clothes are the most comfortable ones, and we love them. But in case your favorite piece is now loose as you have been spending a little more time on the treadmill and you have no idea how to shrink a dress, let's tell you that shrinking cotton garments are the easiest task ever. Wash your cotton outfits in hot water. Do not air dry or spin it; instead, after washing put it directly in the dryer, setting it on high. In a blink of an eye you will see how your cotton clothing shrinks. Similarly, every outfit made from polyester shrinks in no time when placed in the dryer on high. Make sure you wash it with cold water.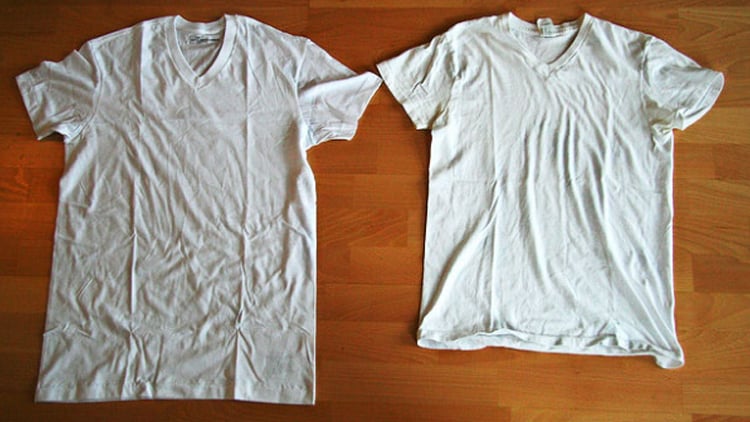 How to Shrink Woolens:
Warm water gives greater shrinkage, especially for strong fabrics. Hence, warm water works fine for shrinking wool fabrics. Wash your woolens in warm water and then allow it to dry in the dryer. Keep the heat on medium. Keep spinning the dryer till you get your desired size, we say at least three to four spins are required to shrink the clothing a few sizes. To shrink it even more, iron the garment straight out of the dryer.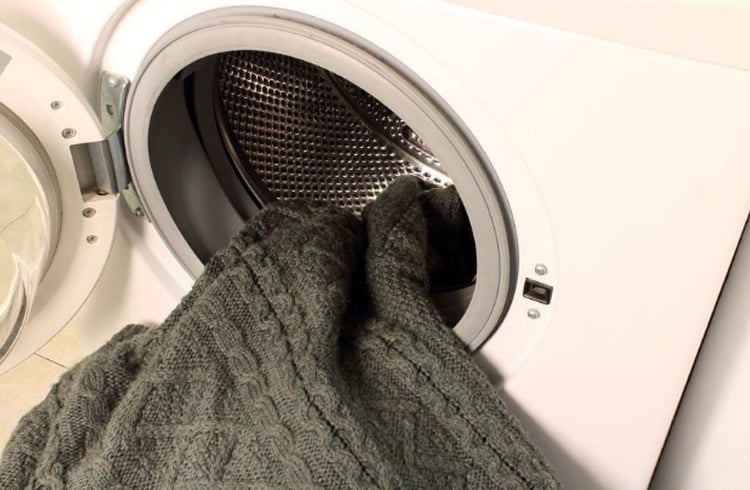 And that's that.
Aren't these just super easy ways to shirk the clothing pieces you thought were dunzo and had to be thrown out?
You can literally bring them down to your size as a Sunday Funday task. But make sure that when you are working on your cloths to shrink them down, you are not touching the switches or any other electrical appliances with wet hands. As we all know rubber is not a conductor of electricity, it's advisable to wear rubber slippers and gloves if possible while working with electrical appliances and water.
Work safe and work those loose or ill-fitted clothes to fit you this weekend!
Images Source: pinterest