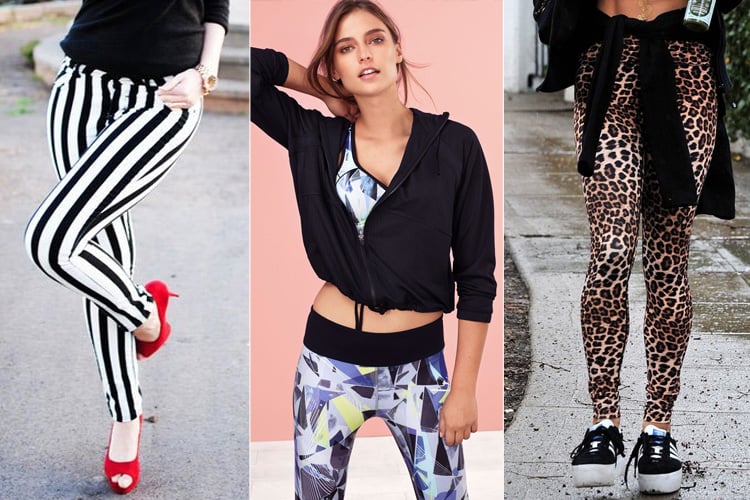 The rumors are true- printed leggings are here to stay, thanks to the surging popularity of street wear in the recent past. Refer to any major street style blogger and you are likely to come across these stretchy pants. Printed leggings are now 100% acceptable to step out in.
When it comes to styling leggings, you can of course go with your gut as it is super comfy. But as much as we love wearing leggings, there are few tricks to pull off this trend, in the best way possible. You need not get too comfortable of throwing on leggings with your hoodie and sneakers.
In this article, we will give you a few ideas to wear leggings and help you look fashionable this fall.
Below, we have rounded few dos and don'ts of wearing printed leggings for women. You can steal a few ideas that you might not have tried yet.
Tips for Wearing Printed Leggings for Women
1. Go subtle
If you are not keen about bold designs, then you can go with subtle details such as polka dots, pinstripes, and tie-dyed and black and white printed leggings designs.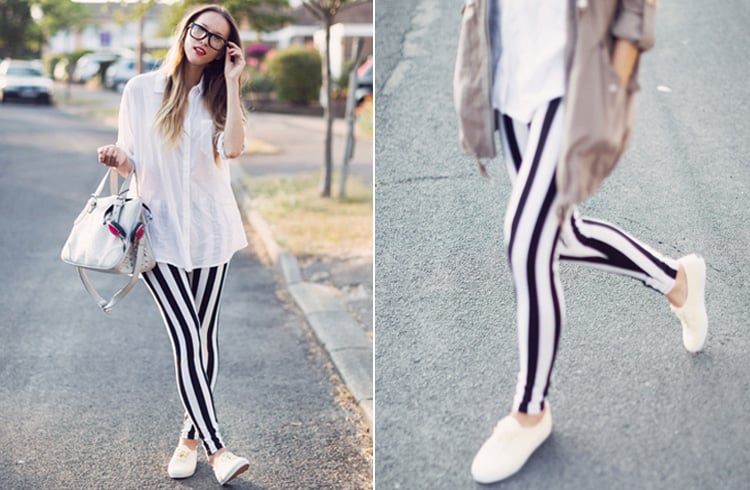 2. Stick with dark color
You can experiment with crazy print leggings, but always match it with darker hues. Treat your prints with any black item in your closet because it can harmonize your entire look. Leopard prints for instance have a luxurious feel to it, and therefore is a fashion favorite.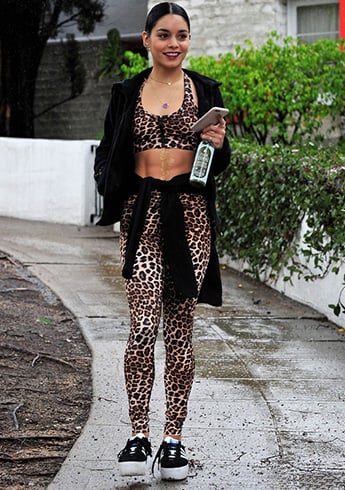 3. Don't treat leggings as pants
You can blend and style printed leggings with almost anything but do not wear it for work as it would throw in a sign of indecency. They are also not to be confused with pants and they are not meant to be worn under dresses. In short, these hosieries are footless tights. They are more like an extension of yoga pants.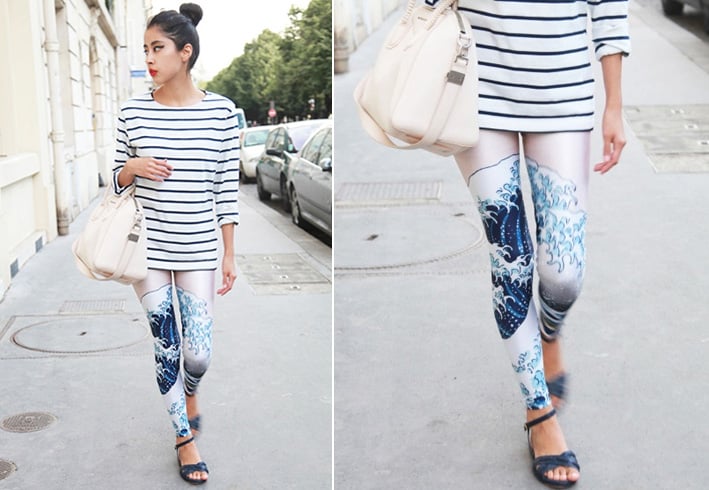 4. Mix and match
Leggings are the most versatile clothing items that you can try. Pair printed leggings with tops and ankle boots for a smart feel. However, avoid pairing leggings with high boots and a long blazer as it can end up looking stumpy.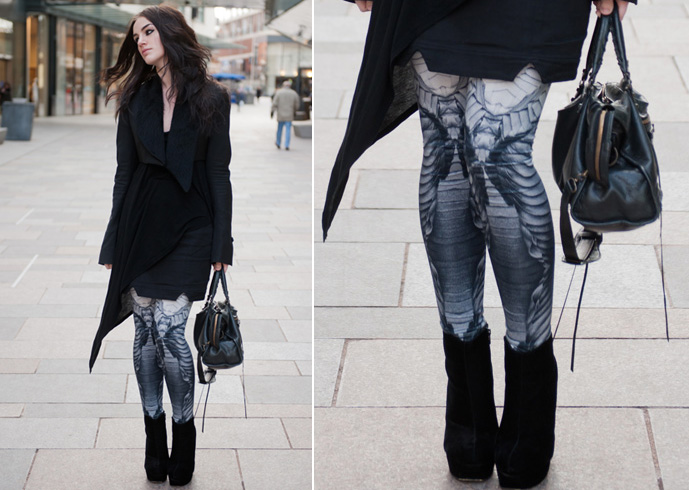 5. Wear long tops
Pair your printed leggings with long tops that covers your derriere. If you must wear them with a short top, then pair it with thick leggings for a compact look. The point is to prevent overexposure. After all, no one is interested in seeing your VPL (visible panty liner). You can therefore pair your leggings with a long flowy top or an oversized button-down shirt.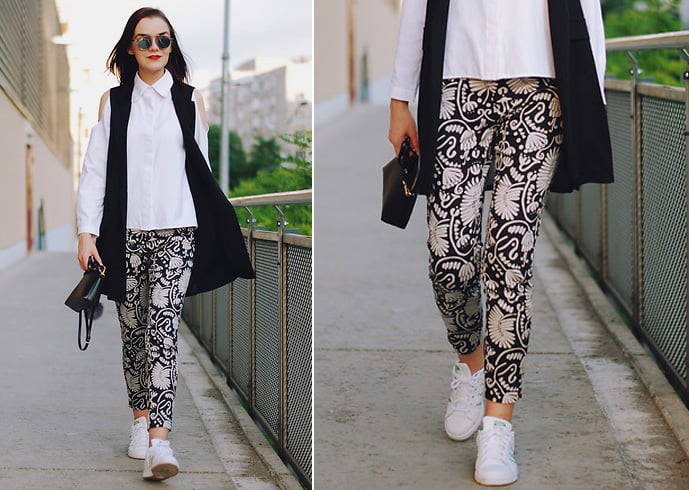 6. Avoid short length
An ideal length of leggings is just above the ankle. Anything that cuts off mid-calf than it can automatically create a stinted shape and cut off your figure. It puts you at a potential risk of making you look not only unflattering but tacky as well. Your printed leggings should be high enough to show off your gorgeous shoes.
[sc:mediad]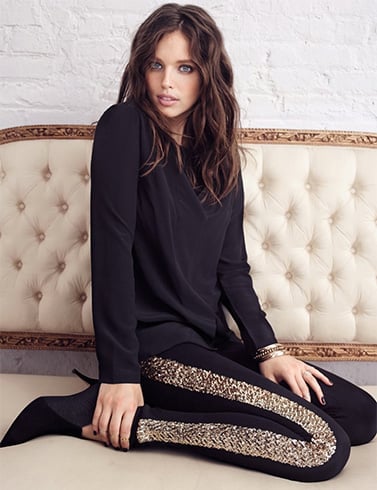 7. Be mindful of bold prints
Colorful and quirky prints can be fun to wear but it does not flatter all body frames. It can create an illusion of a fuller body. Hence if you have a curvy body, then avoid opting for bold prints. Instead, go for basic palette to flatter your body more.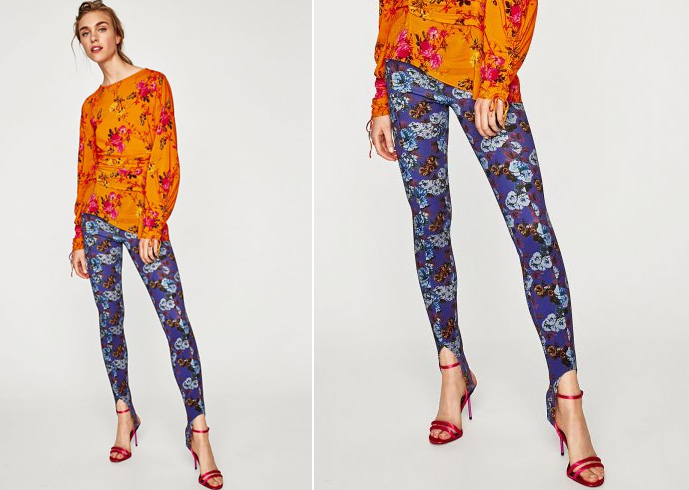 8. Be considerate about the occasion
It is best to prevent wearing printed leggings in formal settings like weddings and work places. You can rather wear this stretchy pairs on an outing with your BFFs.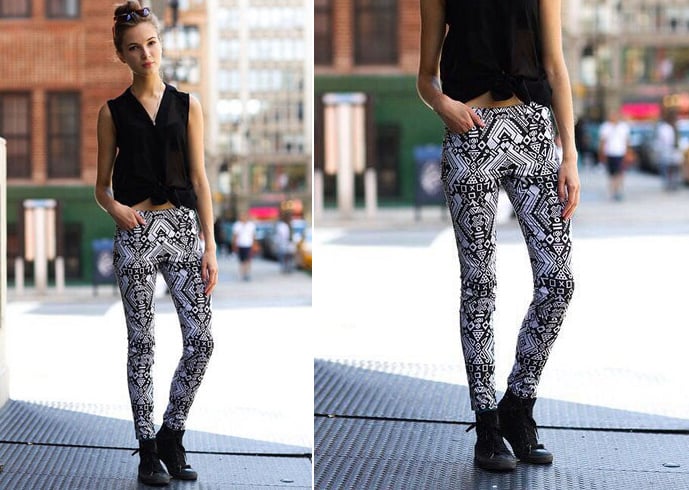 9. Wear leggings regardless of any rules
This tip is for someone who has a great personal style, and can probably slip away wearing leggings with just about anything. This can be really tricky, so don't go for it unless you are super confident about yourself.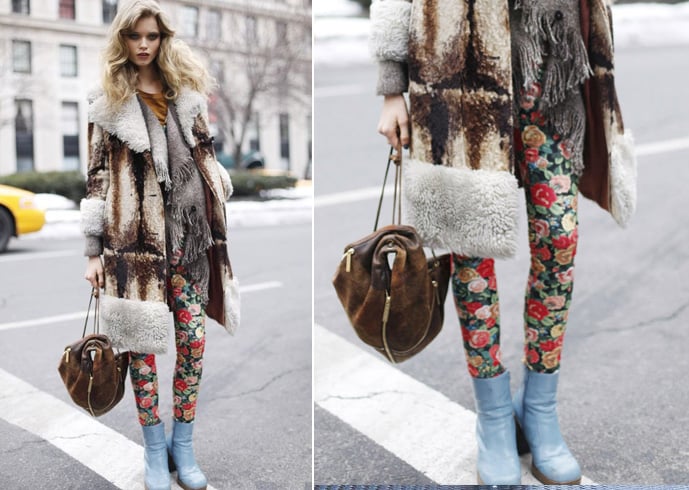 10. Avoid high glossy printed leggings
Any form of metallic or high glossy leggings is better avoided. Such printed leggings fashion can sadly show off your extra bulges-which you definitely don't want to flaunt.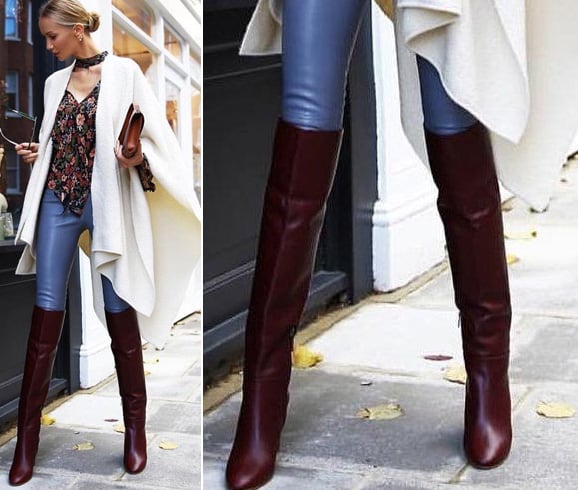 11. Try it with chambray
Stylish printed leggings, chambray, tee, and a pair of flats are perfect options for a casual day out. You can pair these items when traveling or going for road trips. These stretchy pants can allow you to stay comfortable even during long hours of travel.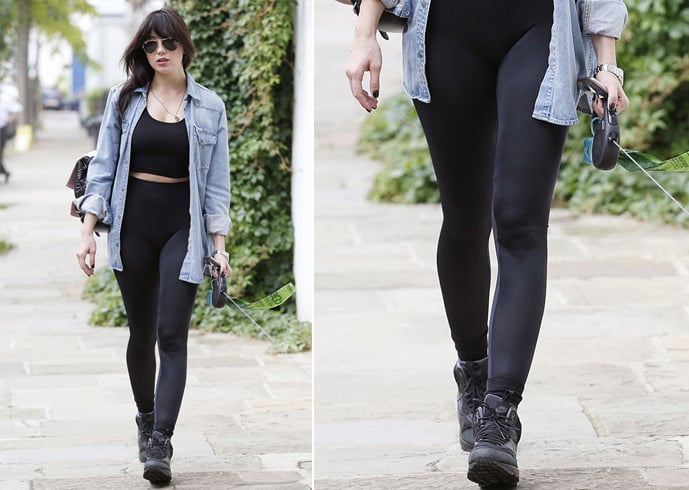 12. For slimming effect
Try pairing an oversized cardigan with your printed leggings. The bulkiness of the sweater can offset the narrow ends of the leggings. These long top options can bring about a slimming effect by hiding your mid-thighs. Also, try a patterned cardigan to add a stylish statement to your outfit. If you do not like heavy cardigans, then try pairing your printed leggings with a boyfriend cardigan. This is also a great suggestion on how to wear printed leggings plus size.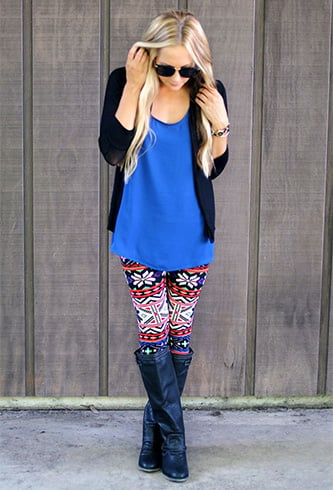 13. Right shoes for leggings
Wearing the right shoes with your leggings is very much essential. You can pair your leggings with flats, ankle boots, and tennis shoes. Pair your leggings with a blazer and pumps for bringing out a formal look. But avoid wearing ankle strap heels or flats with the leggings. For creating a fun look, pair your leggings with a pair of classic Converse. Lastly, reserve your boots for the cold weather. You can choose between flat, wedge, and ankle boots for keeping your printed leggings outfit together.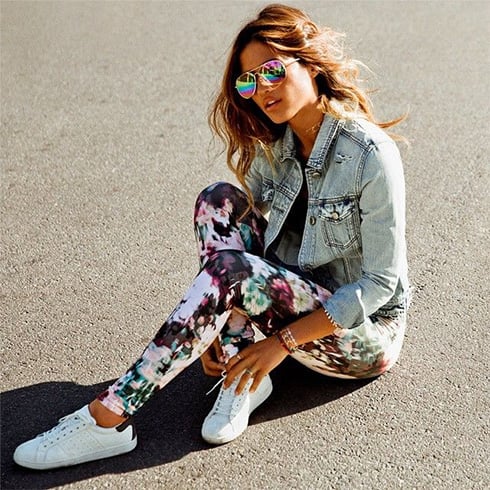 14. Leggings are not Jeans
Distressed denims look amazing with frayed holes and tears. But it is not the same in the case of leggings. You can instead look for opaque pairs with ribbed details and sheer panels. This can allow you to maintain a cool and forward look. Finish the look with a bomber jacket and sneakers. You can wear this look on repeat. Also, try these stylish leggings with ankle boots, and anything in between. This can give your printed leggings a cool twist.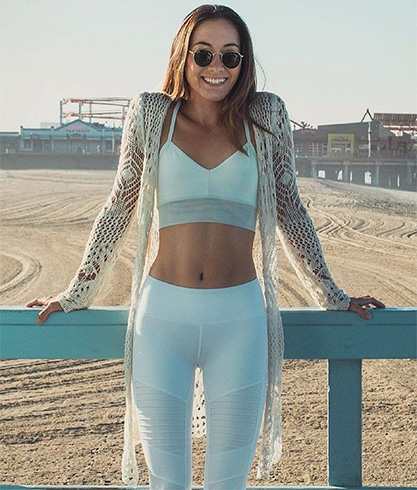 These are few styles of printed leggings for women. Which is your favorite way to wear printed leggings? Let us know in the comments below!
Images Source: pinterest