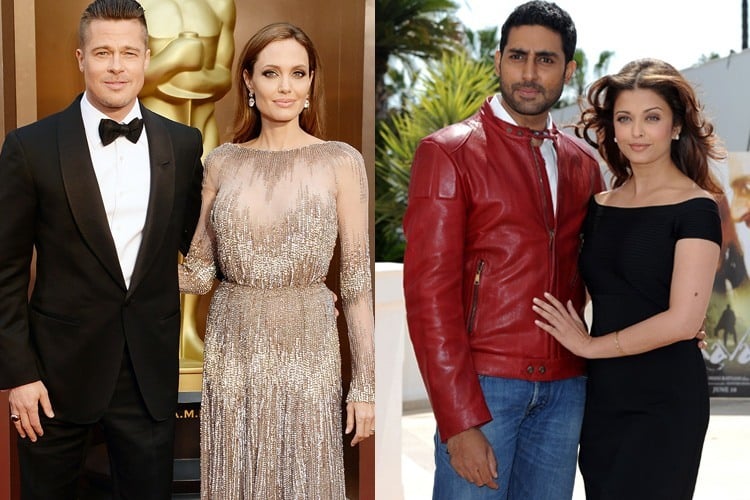 Valentine's day is round the corner and I am sure you all are excited to celebrate this day of love. Though I believe that every day is the day of love if you can offer your true emotions to your beloved. A form of offering yourself to your beloved is by asking for her hand for eternity. Our heavy weight celebrities know to engage in some extravagant proposals. Here is how they did it.
[Also Read: Impress Your Valentine in 10 Easy Steps]
Nick Cannon and Mariah Carey
Nick Cannon proposed to his lady Mariah Carey in the most romantic way, not once, but twice. And Cannon accompanied Mariah to the terrace of her apartment and popped up the question. The venue was all decked up with balloons and candies in pink and purples too. The sweetest part is he offered Carey a candy ring, but inside it rested a stunning diamond sparkler. The couple then flew off for a romantic ride on a helicopter. And while circling the Empire State Building, lit up in pink and purple, Cannon proposed Mariah again.
Prince William and Kate Middleton
Prince William turned out to be a prince walking straight out of a fairy tale with his romantic proposal to Kate, which she gushes about even in front of the journalists. William and Kate Middleton were on a 10-day safari in Africa and in the midst of the scenic beauty the prince popped the question.
Tom Cruise and Katie Holmes
Tom Cruise proposed to Katie Holmes within two months of dating. They were dining at the Le Jules Verne restaurant in Paris on June 2005. It was a private candle light dinner during which Cruise proposed to the actress.
Russell Brand and Katy Perry
After just being together for four months, Russell Brand took girlfriend Katy Perry for a romantic break in the colorful country of India. The funny man of TV then proposed to the pop singer during a spiritual ceremony.
Kanye West and Kim Kardashian
Kanye West was no less romantic with his proposal. It was Kim 33rd birthday and the singer had managed to gather her entire family and friends at the AT&T Park in San Francisco. After surprising the Armenian beauty with a scoreboard proposal, the rapper pulled out a 15-karat Lorraine Schwartz and occupied the ring finger on the occasion of her birthday.
Pink and Carey Hart
Singer Pink went for a role reversal and proposed to Carey Hart in June 2005. The couple had already dated for four years so marriage was obvious of an option. During one of his races in Mammoth Lakes, California, Pink showed up holding a sign that read, "Will you marry me?"
Soha Ali Khan and Kunal Khemu
Soha Ali Khan used twitter to declare her engagement to long time boy-friend Kunal Khemu. The man chose the most romantic city of the world to get down on his knees, and Paris witnessed the uber romantic proposal of Kunal that made the Khan princess give in, with, as Soha herself says, the most perfect ring in the world.
[sc:mediad]
Hrithik Roshan and Sussanne Khan
He is considered Bollywood's own Greek God and she is no less pretty than a damsel. Together they were a stunning couple. In fact, Hrithik's proposal to his childhood sweetheart is right out of some fairy tale too. The first time Hrithik's eyes caught Sussanne was at a traffic signal and Hrithik knew he was in love. The Kaho Na Pyar Hai actor confesses to have gone down on his knees to propose to Sussanne at Juhu beach once while they were dating. The couple had the most dream inspired wedding ever. They had a Hindu style wedding, a nikaah and then a Church wedding too.
Brad Pitt and Angelina Jolie
Brad Pitt had to get really innovative to propose to a woman who is considered the sexiest woman in the world. As from her previous marriage to Billy Bob Thornton, Angelina has already had a blood vial, Brad had to think of something that no one had ever done. And so he did. He got their six adopted kids to set the drum roll and then surprised the actress with a 16 carat diamond ring. The price estimated for the ring is a whopping $300,000.
Aishwarya Rai and Abhishek Bachchan
From the sexiest woman on earth, let's move towards the most beautiful of them all. Aishwarya Rai and Abhishek had already worked in a couple of movies when junior B realized that he was totally head over heels for the former miss world. During his shooting trips to New York, Abhishek would literally stand at the balcony of his hotel room and dream of marrying his woman. Finally during the premier of their movie Guru in NYC, Abhishek took Aishwarya to the same hotel balcony and proposed to her. And as we all know, they lived happily ever after.
So are you going all "Awwww" after reading these stories? You know it's sad that a few of them aren't together anymore. But what we need to concentrate on is that as long as they had it, it was true. Go celebrate love this valentine's day.