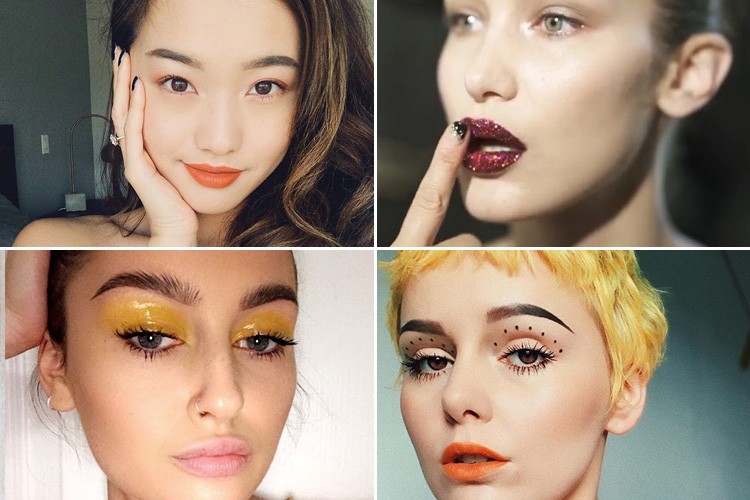 2018 is off to an amazing start with the beauty game. From opal fire highlight, to fishtail brows, and to bubble eyeliner, we predict these will be one of the biggest and innovative makeup trends of this year. They are all a treat for the eyes! Having said that, here are the top beauty trends of 2018 you need to see for yourself to believe.
1. Metallic Brows
Eyebrow trends are big at the moment. A large number of makeup artists, beauty influencers, and regular Instagram users are all coming up with new versions of brow shapes. We have seen carved brows, squiggly brows, and dragon brows sp far. These brow trends cannot be worn in public. But there is one trend that you can definitely wear, and that is the metallic brows.
Metallic brows are less drastic and more subtle. They are intensely bold and you can create your own versions. Here is a simple way you can achieve metallic brows: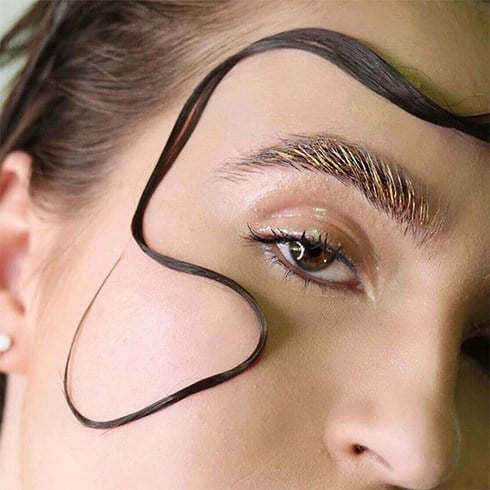 Make use of a sparkly version of brow pencil in bronze or onyx.
You can fill up your brows using a high voltage gold, silver, or rich jewel tone for filling up your arch.
Here are a few instagram inspirations you can check out:
A natural method: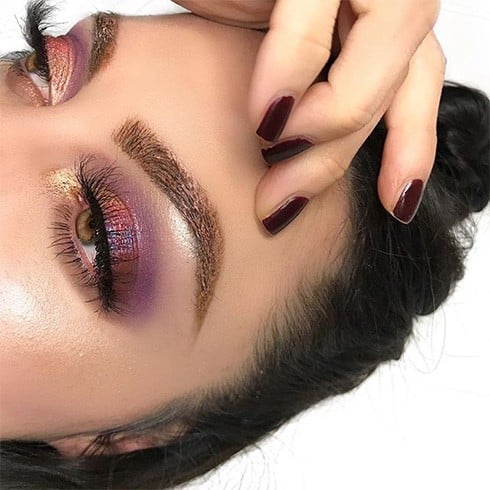 Ice Queen: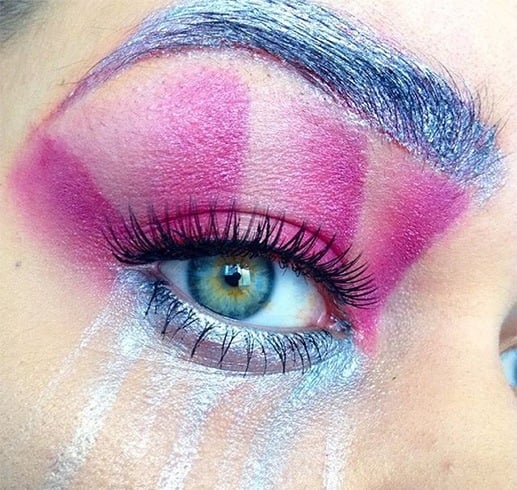 Match your metallic brows to your hair: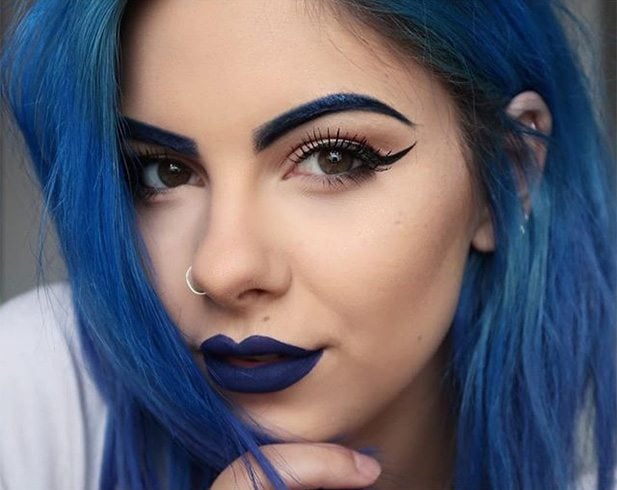 Fierce with Silver: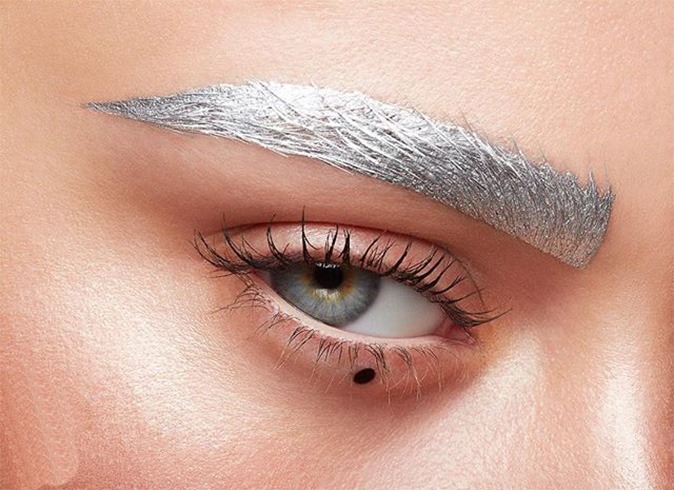 A little touch-up: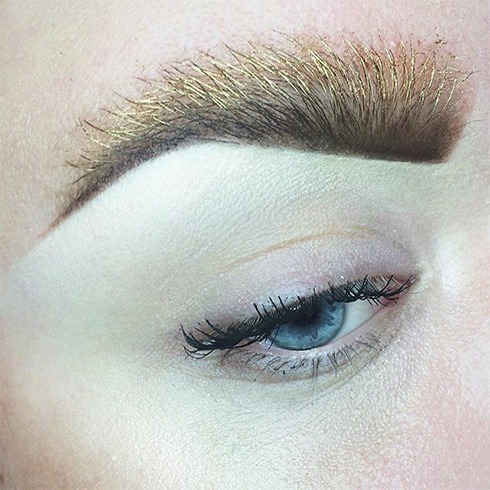 Bold Brows and Simple Lids: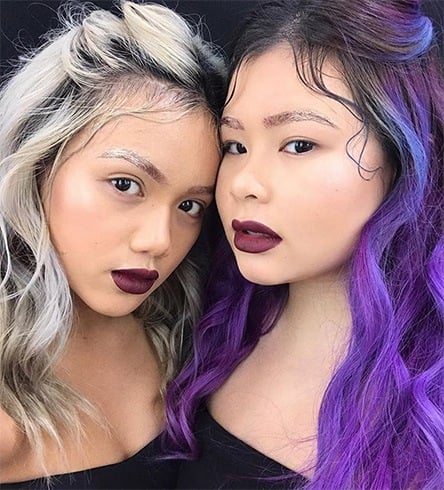 2. The Opal Fire Highlight
Another instagram-favorite makeup look that has gone viral is the way you apply a highlighter. A combination of colorful highlighter is used over for the face for an opal-encrusted look. The posts of @thestudyofmakeup final makeup looks like the work of photoshop and the highlights of her face look similar to the crystal used. This highlighter technique is an extension of the galaxy sunset highlight. Both the versions are colorful and nature-inspired.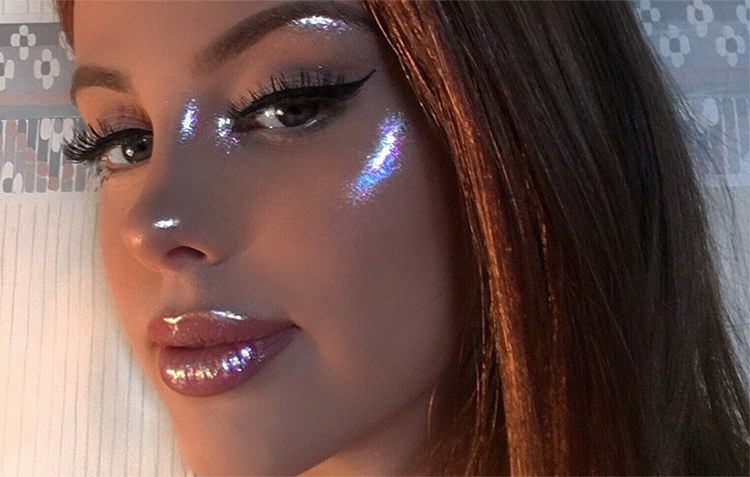 This hottest makeup trend is inspired by the opal stones that look like they have galaxies inside them. It looks like a rainbow thunderstorm.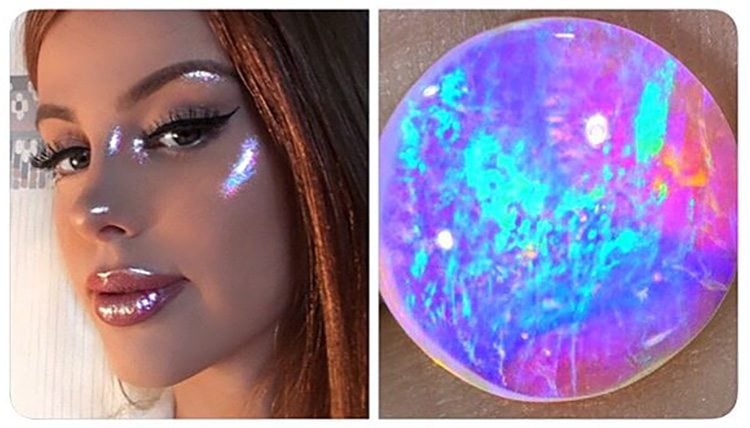 To get instagram look, here is what the beauty expert did:
Sweep a pearly white loose powder highlighter onto the top of her cheekbones, brow bones, Cupid's bow, bridge of her nose, and the inner corner of her eye.
Started with an Artist Couture Diamond Glow Powder in Coco Bling.
Next, the makeup artist added brilliant, opal inspired colors.
To get the crystal look, she layered three different shades of Lime Crime's Diamond Crushers, glitter-packed liquid lipsticks and white highlighter, Angel's Breath (baby blue), Pink Pearl (icy pink), and Choke (pastel pink with blue shift).
She recommends dabbing them over using doe-foot applicators.
Blend them using highlighter to lighten the color. She used a trio of purple-toned pressed powders and highlighters.
Another option is eye shadows for adding color to the highlight. But for that, you need to slightly brush colored shadow on before blending them out using pearl highlighter.
For the rest of the makeup, she matched her eye shadow and lip color to the highlighter for tying the look together. "They all complement each other well for an ethereal party look or colorful festival makeup," she says.
3. Glittery False Eyelashes
Few weeks back, a Sweden-based makeup artist, named Fruzan, posted the quick clip. And it has already been viewed over 140,000 times. But this tutorial has also raised a lot of controversies owing to its safety. The sparkly glitter used in the tutorial is in close proximity to her eyes. And there is nothing to block the flecks from getting to her eyes. With that, you should proceed with caution before trying out Fruzan's tutorial.
However, the process of creating the falsies is pretty simple. In her tutorial, Fruzan starts by picking up one of her individual lashes from Ardell's DuraLash Starter Kit using a pair of tweezers.
She dips the lashes in a jar of loose glitter.
Then she attaches the glittery false lashes along her lash line.
The result is glitzy, and multi-colored lashes.
You can watch the full tutorial for creating glitter false eyelashes above.
[sc:mediad]
4. Pulled-skin Makeup
Jackson, who posted the pulled-skin makeup, didn't like the outcome of it, but posted to see how people would react to it. The now-viral selfie on Instagram has been liked almost 30,000 times and the comments section is quickly filling up. Jackson says she didn't expect these many responses. While there were many who praised her skills, there were few stale comments on girls wearing makeup to look good.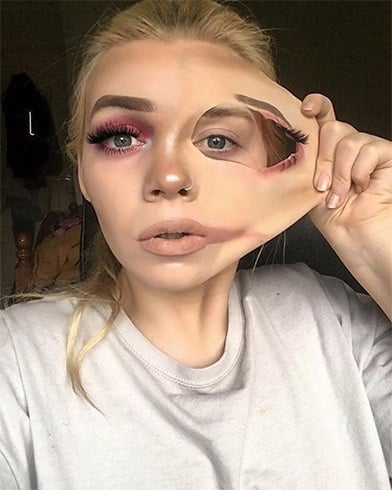 To this, Jackson perfectly responded saying she doesn't have time for the negativity: "It's called special effect makeup. I'm being creative. You really think I'm going to walk the streets looking like that? Maybe start worrying about yourself, rather than what other people are doing. I can do what I want, and if I want to wear 'loads' of makeup, then I sure as hell will." Preach.
5. Dotted Black Liquid Liner
Dotted eyeliner has slowly infiltrated our instagram feeds, celebs lids, and runways. This look again hit the runway again after few decades, but with a minimalist approach. Apart from history lesson, we've been seeing the dotted black fantasy for years now, and we're pumped to watch beauty bloggers bring the dotted eyeliner into 2018 in a big way.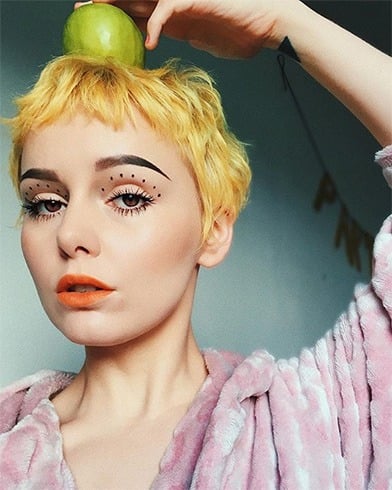 Referring to makeup artist Anna-Karin Hellborg on pulling off the look and what tools to use for creating perfect little circles, here is what she has to say:
Anna combined two of the favorite trends- floating crease and dotted liner.
You can make use of your favorite black liquid liner and dot away.
Matte Lip Dotted Paint
Greta Agazzi, a professional makeup artist based in Italy, says that she's into the minimalist look because it gives her 'mime vibes.'
Sounds right, doesn't it?
6. Glossy Lids
Clear, gleaming eye lids are trending currently and are one of the biggest makeup trends. On record, #glossylids is garnering up to 23,000+posts. Whether it's clean, neutral gloss or intense shades like maroon, yellow, or orange, this trend is definitely here to stay. "They're definitely an antidote to the traditionally- made-up looks that people are increasingly moving away from."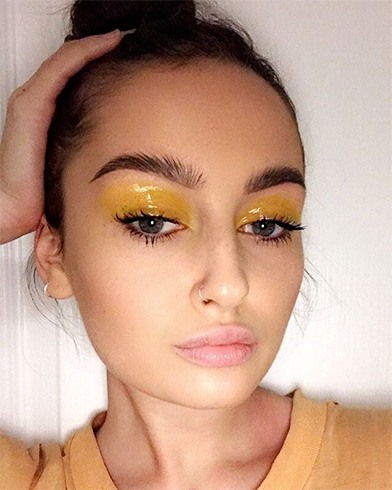 If you want to create the look at home, here are easy ways to recreate it:
Make use of a sponge applicator instead of brushes or applicators for applying the eye gloss.
You can choose to tone it down or up, depending on your mood.
Simply swipe the applicator straight across the eyelid for an easy application or dab using fingers for an understated shine.
You can try M.A.C eye gloss for achieving a good result.
So whenever you are in doubt, add the eye gloss for scoring bonus points. Layer it using a matte yellow shadow.
7. Glitter Gloss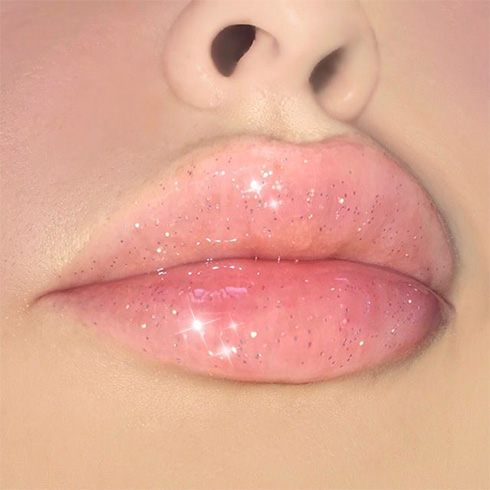 After sparkly eyes and shimmery highlighters on instagram, get ready to welcome glitter lips into your beauty routine. This lip art has the likes of Kim Kardashian backing it and even got her glossy tubes beauty line. So what makes this hot trend on instagram a global hit? The beauty complements all skin tones. With different versions of the lip color, people certainly aren't afraid to add some sparkle to this look. And the color options of the glitter gloss are endless. So whether it's a bold red, daring blue, or gold shimmer, the options are limitless. Here is proof: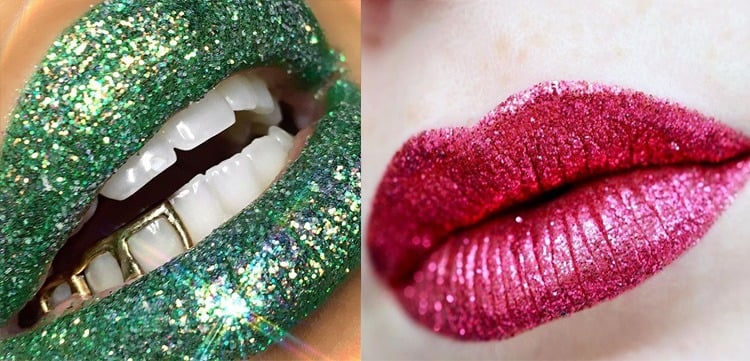 8. Pastel Hair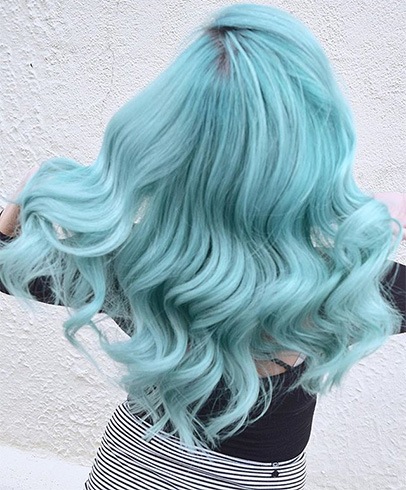 Stemming from unicorn inspiration, pastel hair trend is all over instagram right now, with videos and photos of pastel locks taking over. You can try on temporary or semi-permanent color on your hair tips before trying the real deal. Baby pink and periwinkle are popular choices. If you are still on the fence and need some inspiration, here is what we found on instagram recently. Every hairdo from mermaid waves to bobs is with pastel colored hair.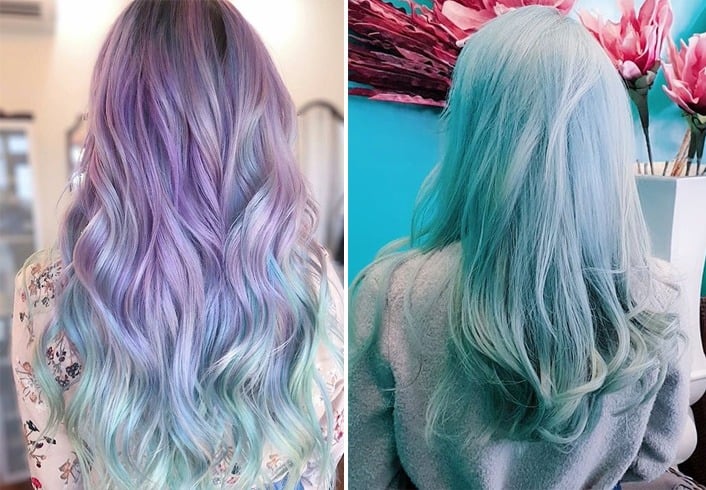 9. Bright Lids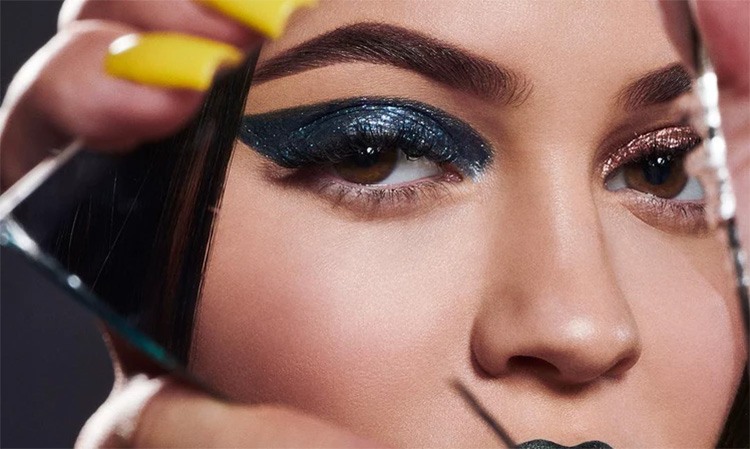 Many celebrity makeup artists like Hung Vanngo to Pat McGrath have been displaying hued lids on the stars. And, YouTube and Instagram's beauty experts are also following the beauty trend. Seen commonly are electric blue and cherry red, amongst others.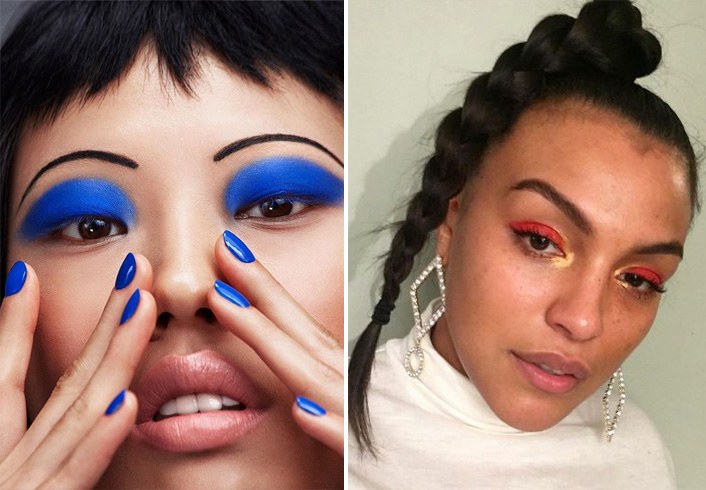 You can wear something bright for the evening and a slightly muted version for the day. This is a makeup look you don't want to miss out on.
While trying out bright lids, pair it with nude lips to balance out your look.
10. Glitter Face Masks
You can give your charcoal face mask a miss and start getting acquainted with the glitter peel-off face masks. These glitter face masks promise to leave behind a shiny-lit-glow from within. You can take inspiration from the Instagram post that is almost every beauty blogger's feed: Too Faced Glow Job and the Glamglow #Glittermask Gravity Mud Firming Treatments. While the Too Faced Glow Job features real gold particles and leaves skin radiant, the Glittermask Gravity Mud Firming Treatment is infused with holographic glitter and ensures skin firming and tightening. No wonder both the products are becoming a rage on social media at the moment.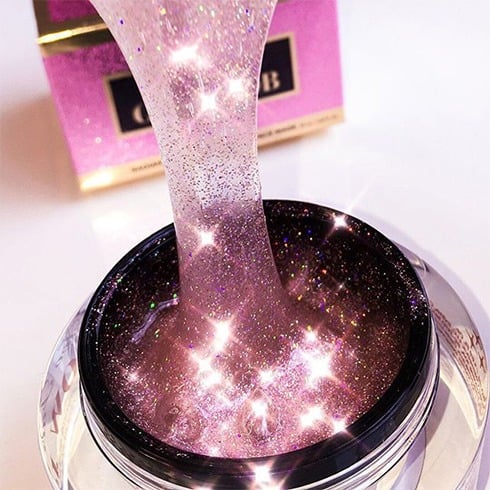 11. Thumbprint Liner
One of the new Instagram makeup trends is the thumbprint liner. This is the art of applying liner that extends the outer corner of the eye and forms a rounded shape, rather than a winged shape. It has popped up not only at runways but also on Instagram. The above image is iteration by makeup artist, Celine Bernaerts with a delightful combo of blue and pink shadows.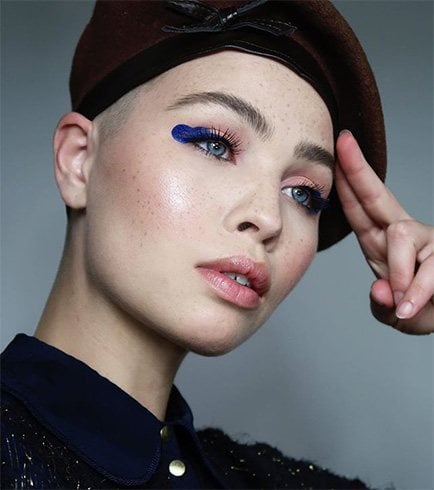 You need not be delicate for trying this makeup look.
The idea is to create a rounded swoop of eye shadow on the outside corner of the eye in the shape of a thumbprint.
You need not use liquid liner. Simply make use of your thumb to create the grunge-glam effect.
No perfect flicks required, the messier the finished look, the better.
Makeup artist, Hung Vanngo has experimented with the trend on Selena Gomez for her appearance at Coach's SS18 show. He combined Gomez last minute liner with sparkly gold glitter eyeshadow and red lips.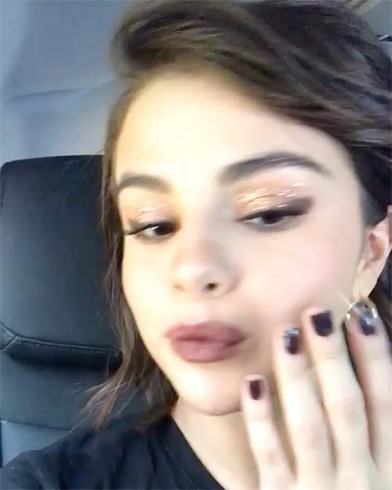 12. Orange Lipstick
Orange lips are officially trending over Instagram. We are excited that the sunny orange shade is finally taking over dark lips. After seeing how well it works out on Instagram, we're also pretty sure that we'll be able to pull it off. Instagram has a slew of orange lip photos popping up every week. We especially, love contoured face with full lashes and this sunny lip color.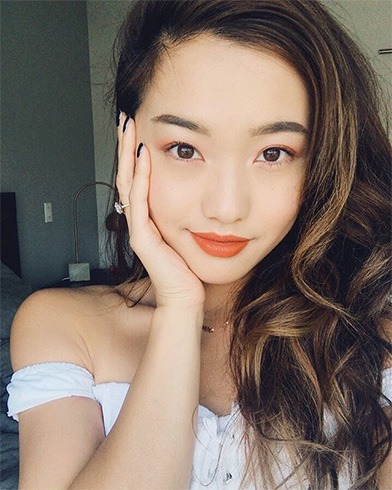 13. Clean Feathery Brows
Block brows are also one of Instagram beauty trends 2018. It is all about achieving clean, feathery, brushed-up brows.
For well-defined brows, comb a little powder through your arches to enhance the shape.
Apply a thin coat of transparent mascara and brush the hair upwards.
This can set your brow and give it a subtle glossy finish.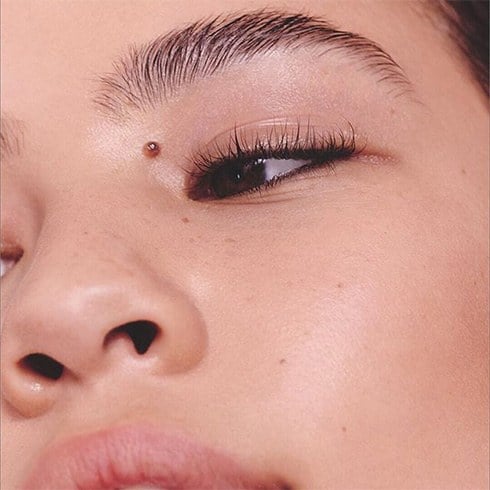 14. White Liquid Eyeliner
White liquid eyeliner is exceptionally powerful. Whether you want to achieve a fierce or a seductive look, you can bust out your inner wildness with this white liquid eyeliner. 2018 Instagram makeup trends predict that bold, graphic eyes will be a ubiquitous trend this year. The white winged eye is usually worn keeping the rest of the makeup clean and minimal.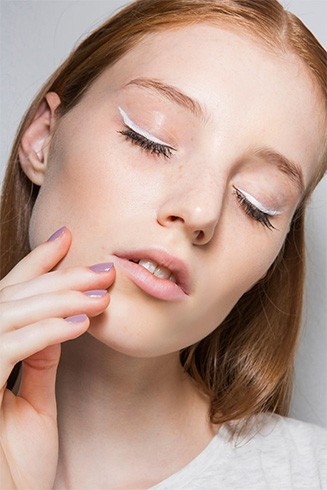 15. Sparkly Highlighted Skin
If sparkling embellishment and golden highlighter were not enough, another beauty trend of Instagram in 2018 is the ultra-highlighted skin. The trend is all about achieving a super glowing skin- the more glowing the skin, the better. In the Instagram post above, makeup artist Namvo creates her signature #namvoglow using a holographic violet pigment. You can bet your eyes will be pointed out towards this sparkly highlighted skin.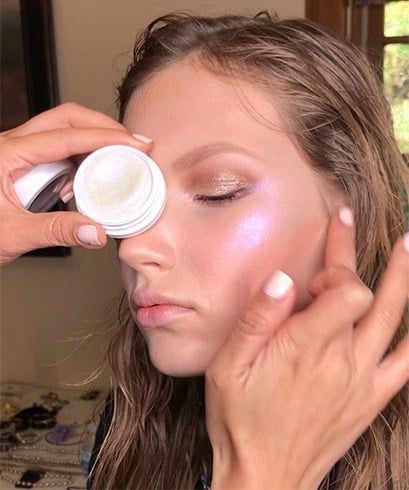 16. Fishtail Brows
The slightly queer and pointy looking brows started trending right after beauty mogul Huda Kattan posted an Instagram edit.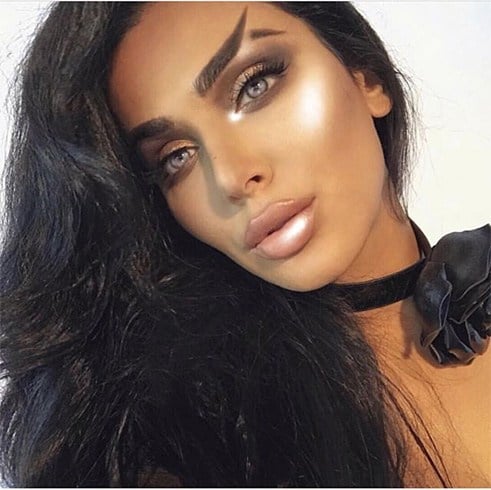 But the majority of the fishtail brows you will notice on Instagram are the work of @skyzeditz who has used Photoshop to achieve the look. But fellow beauty bloggers are emulating the look using makeup.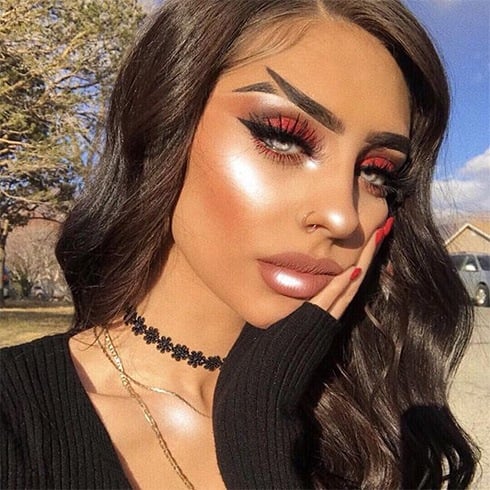 For achieving the current Instagram trend, you need not use a razor to get the gap-effect. You can pencil in the upper half of the fishtail and conceal a section of the real brows to create a gap.
17. Heart Blush
A new trend on Instagram that can leave you inspired is the heart blush. This can be achieved by applying blush in the shape of a heart on the apples of the cheeks. And this has to be one of the adored Instagram trends of 2018. Makeup artists on Instagram have been translating the cutesy heart shaped on their cheeks.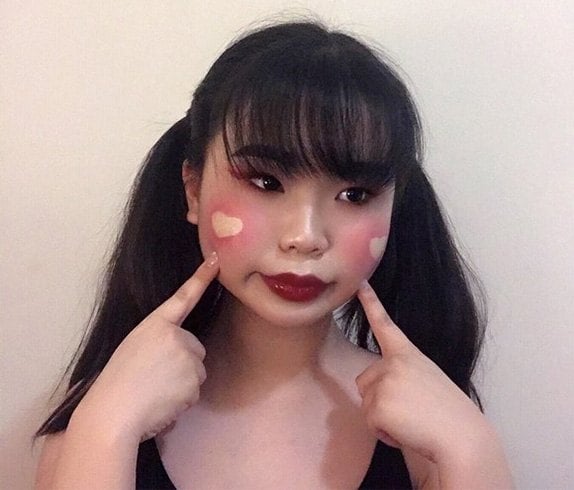 You too can achieve the look by trying out a negative space look or solid hearts. It first went viral through an Ohio based teen named Saebom. Turns out, she did not create the heart blush intentionally. At first, she was trying out the Japanese blush trend known as igari or hangover blush look which involves applying blush under your eyes and at the apple of your cheeks.
And drawing shapes with makeup has remained a growing trend since then. Thereon, she decided on trying out heart shapes.
To create her heart-shaped blush, Saebom broke out few concealers and an eye shadow brush. She made use of the concealer to paint the shapes by hand. Saebom suggests using stencils to achieve accurate heart shapes or to draw out a heart on a piece of paper and to cut it out. Using the papers made her work easier by filling the heart with concealer.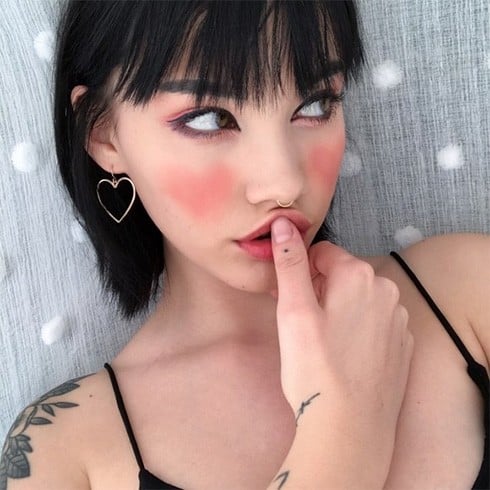 You can also make use of the same stencil to create the inverse heart blush look. Instead of using concealer to fill in the cutout, dab out blush of choice instead. Make use of a blending sponge with little foundation if you are left with extra color on your cheeks. For creating a heart blush, you don't need to make the lines to be precise and harsh. Instead, you can soften the edges by buffing them out, using a fluffy brush.
18. Inner Eyelid Highlight
The new makeup trend has a series of highlighting almost every part of the face (pun intended). Think: cheekbones, brow bones, tip of the nose (really), ears, and so on. The latest is the inner eye highlighting. Lately, makeup artists and celebs in Instagram have been tasking themselves trying out the classic technique. It does allow making the eyes look more awake and brighter. Talk about glow-up eyes, right? The technique involves highlighting inner corners of the eye using bright, shimmery colors. In the image above, model Duckie Thod is seen with inner-corner highlighting trend using bronze shadow.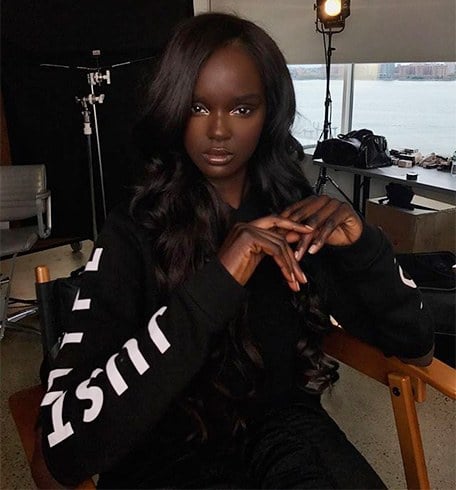 19. Bubble Eyeliner
Just when we thought we have explored everything on eye makeup or tricks- bubble eyeliner shows up to disprove this consideration. This trend is believed to have originated from makeup artist and beauty blogger, Jenny Gonzalez.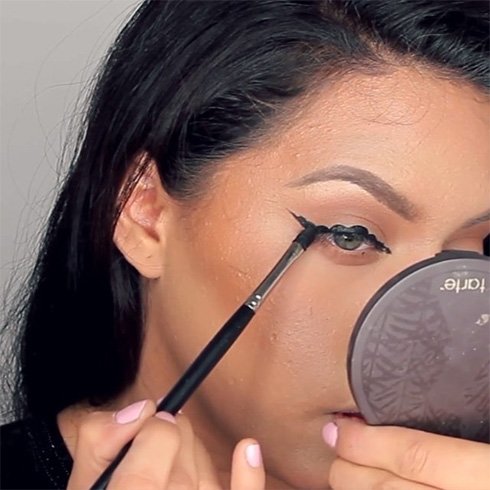 In her video debut shown above, Gonzalez is shown dipping the cap of her liquid liner pen into a black pigment. She then presses half of the cup directly onto her eyelid to create a tiny bubble above her lash line. The bubble is then filled to complete the look.
These are few of our favorite Instagram beauty trends of 2018. Are you game to try out any of these cool makeup innovations? Do share your thoughts on the same in the comments box below.