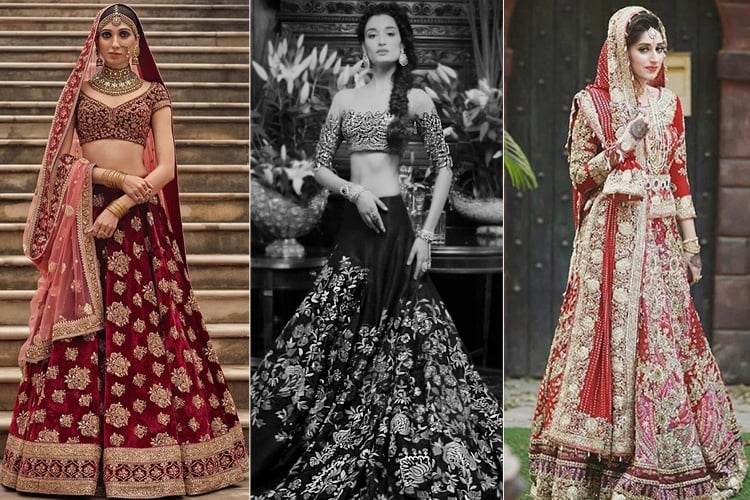 When it comes to weddings, we Indians would leave no stone unturned to make it the perfect Big Fat Wedding. It takes around six months minimum to sit and plan for the grand event, and in this day and age, brides look at social media for inspiration. Bollywood being one of the best source for the
7 Top Bridal Designers On Instagram To Follow
Indian bride most of the times, but let's not forget the power of social media that shows us the top bridal designers and their work. This is why we would want to share with you seven of the best and top bridal designers that are drool worthy and should be checked. Take a look!
[Also Read: Famous 5 Pakistani Fashion Designers We Want In India Soon!]
@Anitadongre
Anita Dongre for long has been a hot favorite for brides in India and abroad, and rightly so. One of the best bridal designers India has, Anita plays with rich rajasthani designs and fabrics, and curates high fashion for Indian brides like no one else can. One of the best bridal designers as she is, she is known to make many hearts skip a beat with intricate fashion statements for the new-age bride that wants a touch of all things traditional.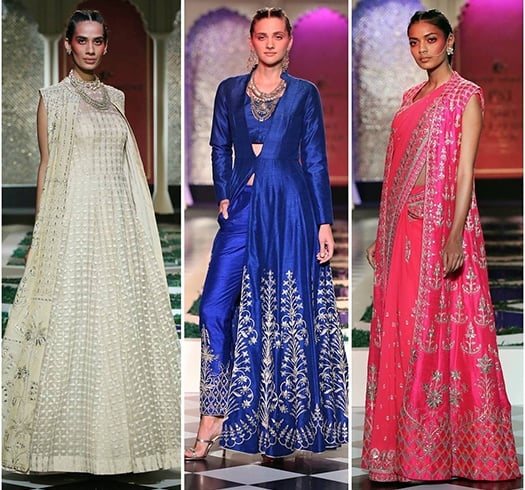 @Houseofneetalulla
Tallking about the best top bridal designers, Neeta Lulla began designing for soaps and serials on national television in the nineties, but made her entree into the bridal scene thereafter with her bridal couture collections showcased on Instagram portraying the rich heritage and roots of Indian designs. Her original style sense and imbibed intricacies with playfulness sans OTT royalty and bling makes her silhouettes structured pieces to follow and wear, makes her one of the best bridal designers to follow on social media.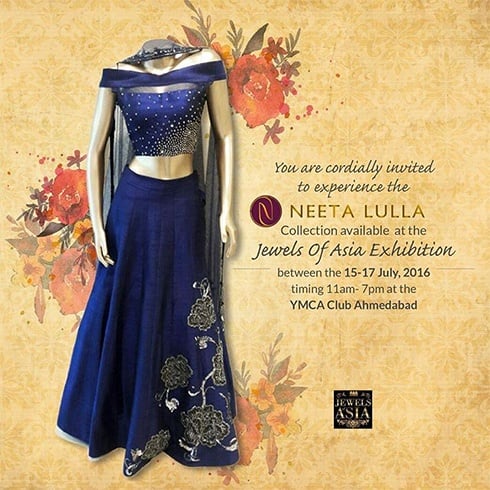 @ TarunTahiliani
At best we could say, the ace bridal maestro designer Tarun Tahilliani is known for his work on keeping the heritage and cultural touches of the grand Indian nation alive in his bridal gowns, bridal dresses, and it is seen on every bridal ensemble he makes. Playing with drapes and layers, prints, tucked fabrics and colors so vibrant, Tarun brings about a medley theme to each crafty piece on the runway for brides to drool over. Rich contemporary fashion with a heritage touch, is Tarun's signature style.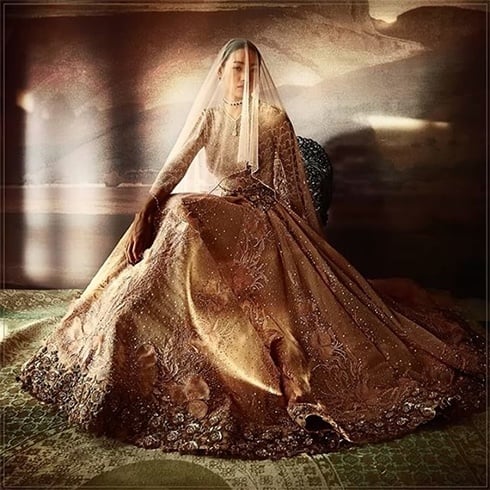 @ ManishMalhotra05
Not only an ace Indian bridal designer, but a sweetheart of Bollywood celebrities too, Manish Malhotra as an eminent name amongst wedding dress designers is someone to reckon with for outstanding everlasting haute couture and bridal wear. Every piece created by the God of Indian bridal fashion is a tantalizing one, which emanates feminity, grace, elegance and high fashion style. Scintillating colors, karigari so chic and embroidery that leaves mesmerized, no wonder Indian brides ask for Manish when they plan for the wedding!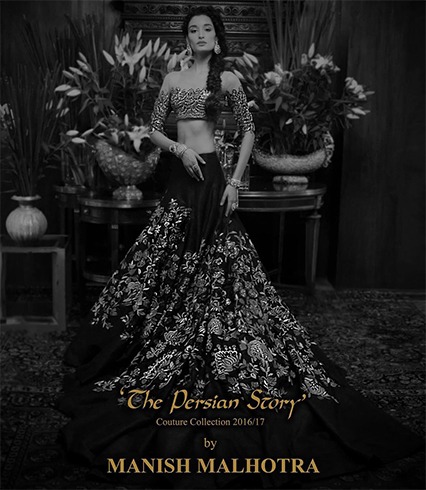 @Sabyasachiofficial
Sabysachi Mukherjee is known as India's favorite bridal designer, not just because of the high fashion bridal wear he curates and creates painstakingly with his band of karigars, but also because of his determination to revive Indian art, culture, folklore and fabrics. He has an astute vision and perception of contemporary designs mixed with the vintage old-world charm that has come from his experiences and travels worldwide. The Indian bride according to him is constantly evolving but not without holding strong to her demographic roots, in a complex world. This is posthumously seen in his weaves and fabrics, and designer gowns, designer bridesmaid dresses and bridal wear and not forgetting, his expanding line of loyal clientele that wants them all as well.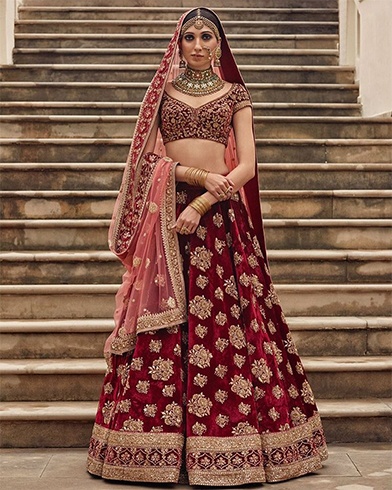 @RohitBal_
He pours his heart and soul into creating a garment for the Indian bride, which is why the designs and styles he comes forth with, makes us go boggled up and berserk wanting them all. Rohit Bal, one of the best and an ace maestro Indian bridal designer internationally acclaimed for his prized creations and the best curates on bridal wear, is one of the top wedding dress designers to follow on Instagram!
[Also Read: Top Fashion Designers of Hyderabad]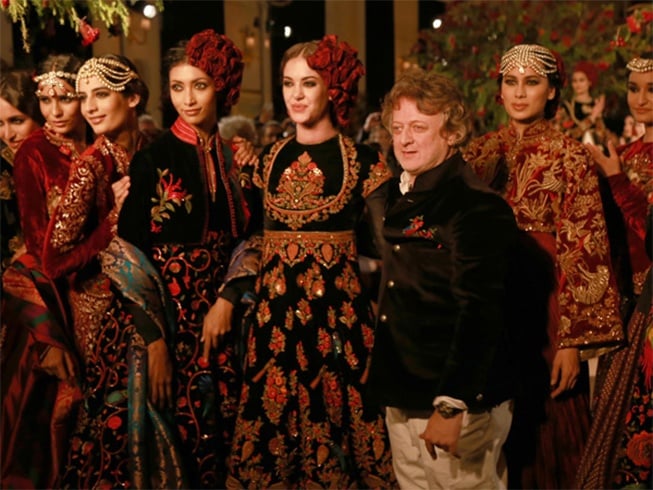 @Ritukumarhq
For many years now, Bollywood has always looked at Ritu Kumar to dress up most of their onscreen brides, which is why following her on Instagram makes perfect sense. Seek inspiration from the ace bridal desinger's kitty and collection when designing your shaadi ka joda, whose dedication towards Indian colors, art, craft and designs surpasses the rest on many counts. From Mughal styled ensembles for brides to chic chikankari anarkalis for weddings, and more, Ritu stuns us with every piece crafted with love!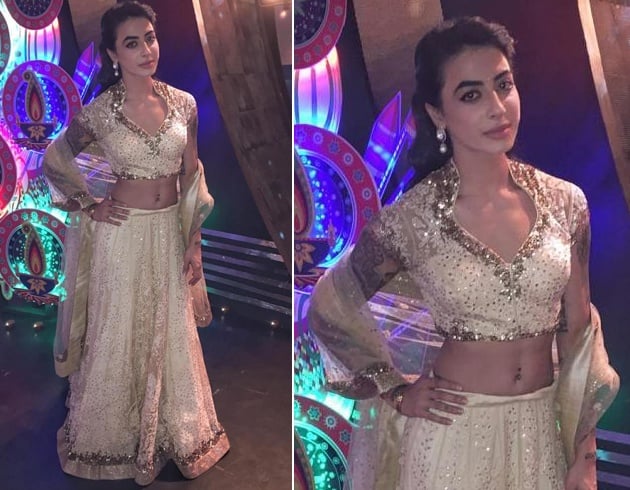 Do follow these top wedding dress designers on Instagram for inspiration!
Images Source: instagram.com