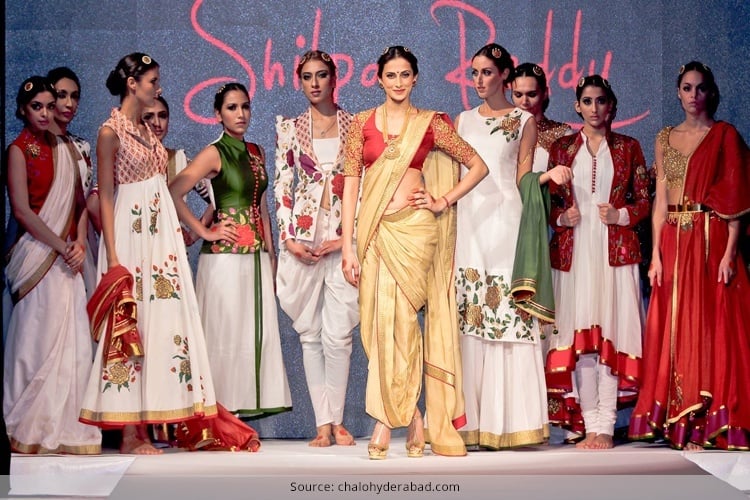 Quite a few local fashion designers of Hyderabad are creating ripples around the country. Not just the country, fashion designers in Hyderabad are also showcasing their talents around the world. Hyderabad has a potpourri of wonderful designers and all have created their niche in something or the other.
[Also Read: A Walk Along Fashion Trail With Wendell Rodricks]
Let's walk you through some of the top fashion designers in Hyderabad.
Anushree Reddy
The young designer has been the fashion editor of a lifestyle magazine since pretty long and has also been designing beautiful pastel colour lehengas which are popular even in Bollywood. She started her label 'Anushree Reddy' in the year 2010, and ever since then, there has been no looking back for her.
Anushree Reddy's clothes have a certain USP. She focuses her attention on a lot of pastel colours, mints, embellishments and also pays close attention to detail. All her designs on her lehengas are pretty intricate. Her vintage palette also derives a lot from local Hyderabadi zardosi and her colours are glamorous.
Bollywood celebs are big fans and Deepika Padukone, Sania Mairza and Ileana D'Cruz have been seen in her designs.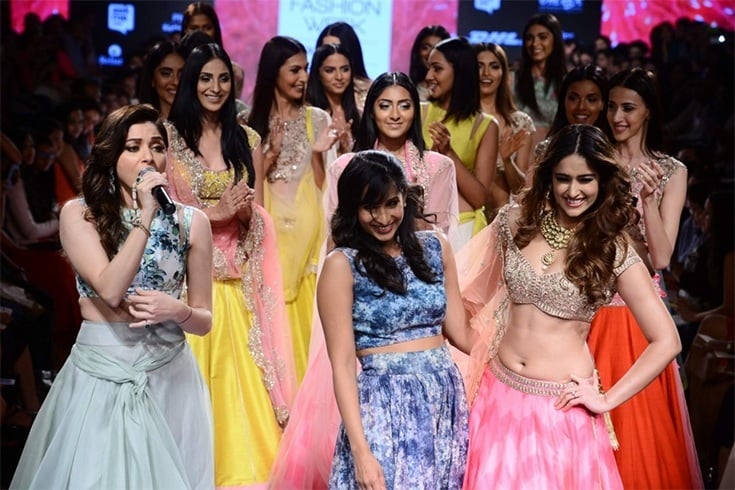 Gaurang Shah
Gaurang Shah's forte is his saris in Kanjivarams and silk saris wherein he usually uses a lot of reds, yellows and oranges. His theme is all about celebrating India and the vibrant colours of the country. With several of his creations displayed in Lakme Fashion Week and Berlin Fashion Week, Gaurang has never had a formal education in fashion designing, but had learnt the tricks of the trade by growing up seeing his father in the textile business.
[Also Read: Boutiques in Hyderabad]
Although he is a Gujarati, he has grown up in Hyderabad and considers this city as his home. He draws a lot of inspiration from the South and a lot of his designs focus on the Southern motifs.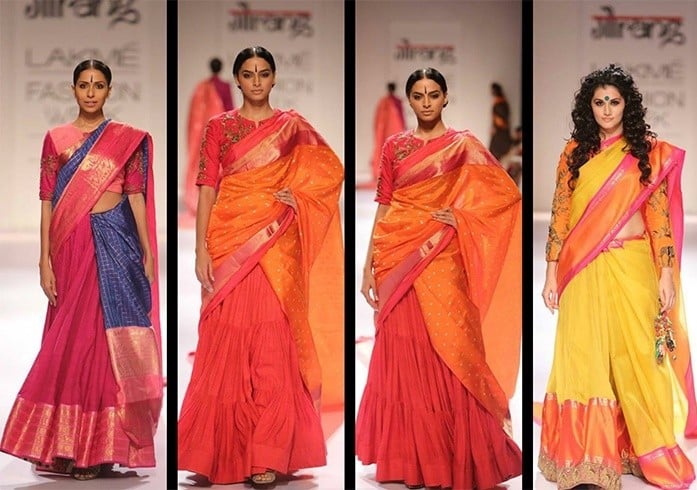 [sc:mediad]
Shilpa Reddy
Winner of 2004 Mrs Gladrags, Shilpa Reddy is no stranger to fashion. Most of the designs of the model-turned designer are about women empowerment and have a colourful mix of southern motifs. Shilpa Reddy has created quite a mark in the fashion industry and a lot of her designs have featured in shows like: J autumn Fashion Show Paris, Blender's Pride Fashion Show and also on Lakme Fashion Week.
[Also Read: Pakistani Fashion Designers]
The most special thing about her clothes is that the fabric is called malkha or freedom fabric and hand woven and organically dyed from cotton lint. The malkha fabric is created with the help of decentralized cooperatives. So, not only is she promoting some really fashionable clothes, but at the same time she is also providing ample opportunities to the women in the society.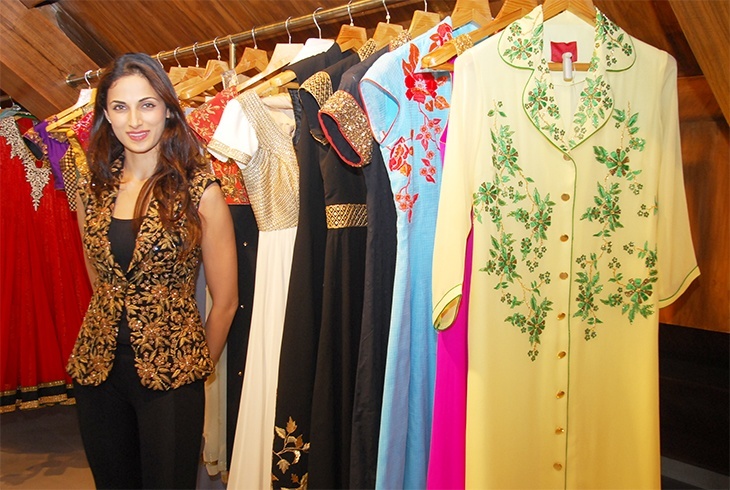 Asmita Marwa
Listed among some of the upcoming fashion designers, Asmita Marwa has a global appeal because she fuses Indian as well as foreign elements in most of her designs. She started off way back in the 1990s in Hyderabad and ever since then, she has evolved as a very niche designer. What's more, she was also one of the first fashion designers to have entered the Telegu film industry. Now, her designs are not only worn by Telegu film stars, but she has also taken Bollywood by a storm. Her designs have been donned by bigwigs lie Preity Zinta, Tabu, Anushka and many more besides most of the Telegu film industry.
[Also Read: Fashion Designers and Their Muse]
Asmita has been able to showcase her work internationally as well as locally. Her recent shows include the Lakme India Fashion Week and the Blender's Pride Fringe Fashion Week.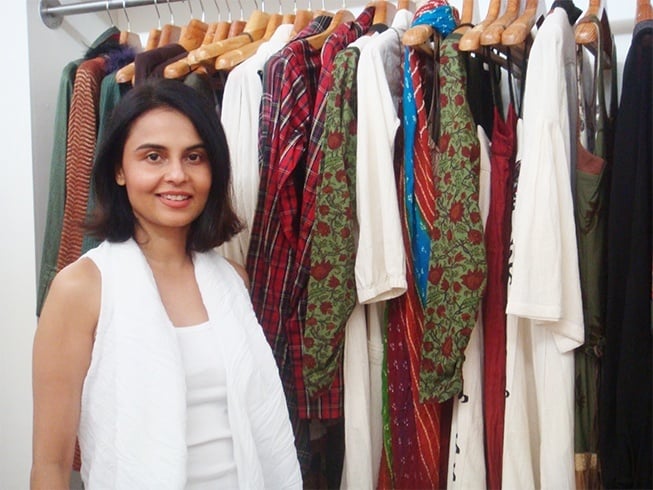 Hyderabad has some really good designers and if you have a special occasion in mind, don't forget to check their designs first!