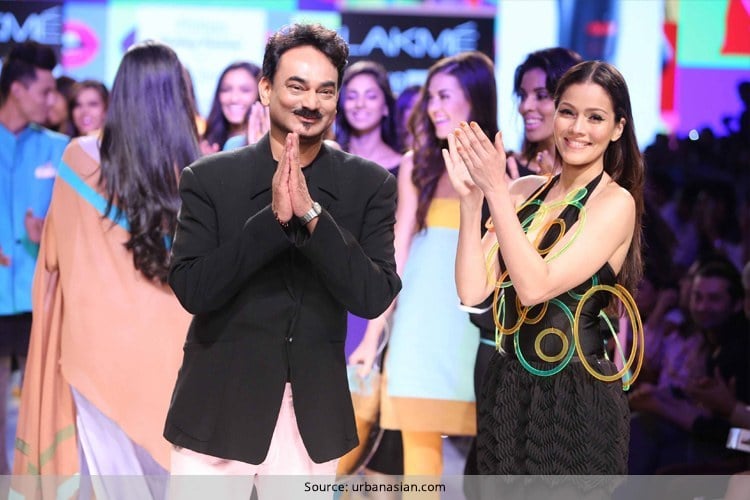 Among the top 10 note-worthy Fashion Designers in India, is the prominent Fashion Designer Wendell Rodricks. Leaping right from catering to fashion designing, this man has rocked the world of fashion with his style.
The Mumbai born, Goa based designer studied fashion designing in USA and France and implemented the concepts of 'eco-friendly', 'resort wear' when the Indian crowd were unfamiliar with this new aspect of designing.
His passion driven work earned him numerous titles and appraises worldwide. He took the inspiration from Goa and India across the borders with his International acquaintances and rendered great altering dimensions to the fashion front.
Designer, Wendell Rodricks accomplishments won him the India's fourth highest Civilian honor, Padma Shri in the year 2014 along with distinction of 'Knight in the order of Arts and Letters' by the Ministry of Culture and Communication of France.
His signature style revolves around fabrics cut into a linear line, and silhouette being sheer, layered, draped and fluid. With an amazing structural simplicity, he brought forth pretty colors and lovely designs for us to relish. 'Guru of Minimalism' is what he has been titled as his work justifies it right to the mark.
Peep through his best works here –
Popology Collection
This collection makes us nostalgic with the 60's theme playing out on the fashion front, with wide range of colors like yellow, burnt orange, green, mint, gray, black, pink, lilac, etc.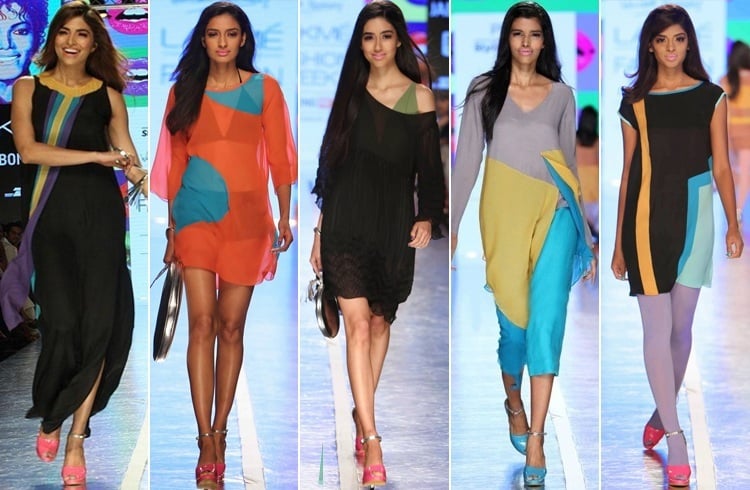 Source of Youth Collection
Wendell dug deep into the heart of humanity and created a collection using the cool and fresh source of beauty collection of FIAMI as a base. He brought whites, blues, reds and yellows in shiny black and gold highlights. A different perception of Africa with a youthful touch was the key theme behind the efforts.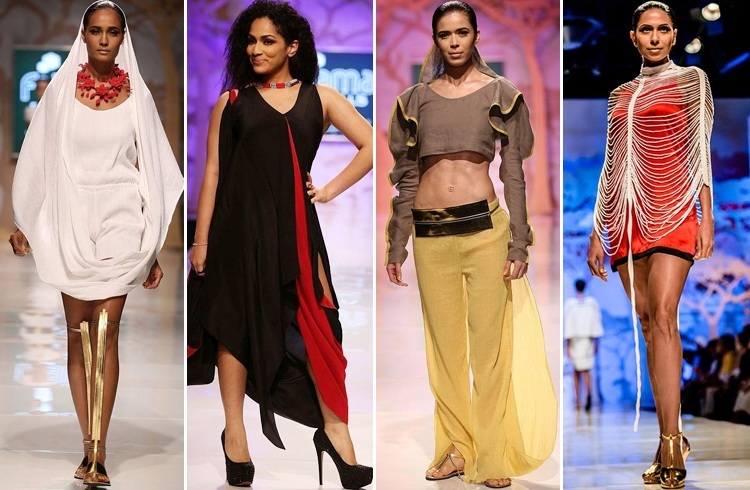 Ocean Oriente Collection
This collection wavered along the imaginary path that he explored from Goa to Shanghai. He showcased the traditional outfits also from the states like Pano Bhaju from Goa and flowy costumes of the Chinese.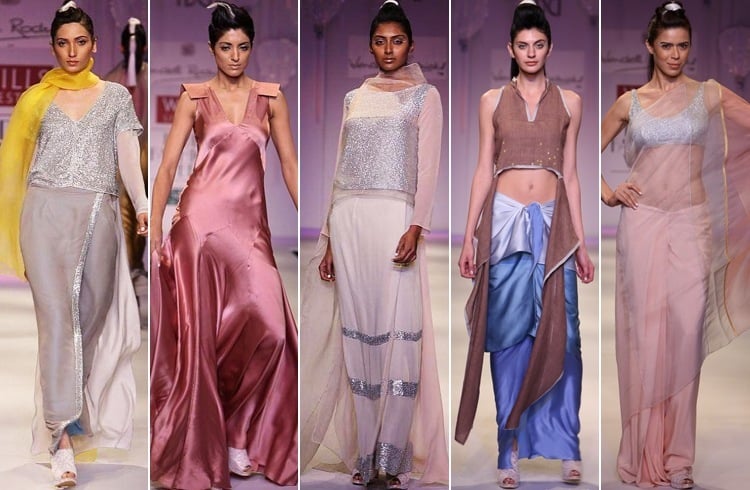 Himalayan Timeless Collection
The timeless collection was ethereal with whites, blacks, grays, gold, skin and many more, blended artfully with vibrant colors of saffron, orange and yellow. The costumes were showered with lovely felt applique, pearls and sequin embroidery.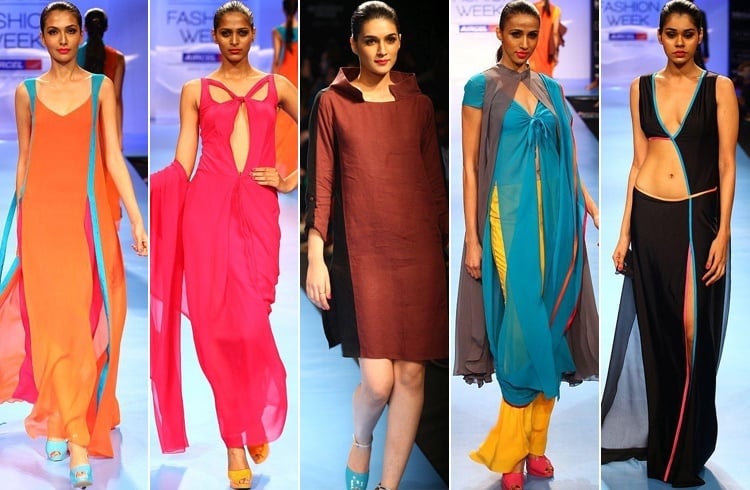 Moonlight Beach Collection
His entire collection was based on the 60's and 70's moonlight beach parties at Goa. He used his signature style i.e. the fluid style with a variety of fabrics like cottons, linen and silk. We found it extremely difficult to pick the best of the collection as every piece is unique in itself. But here are a few we think are worth a second glance.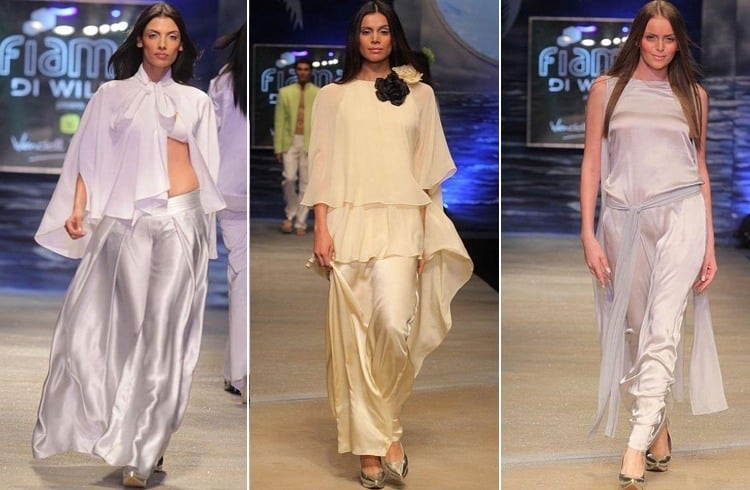 [Also Read: 'Gudda' And His Masterpieces: The Speechless Rohit Bal Collection]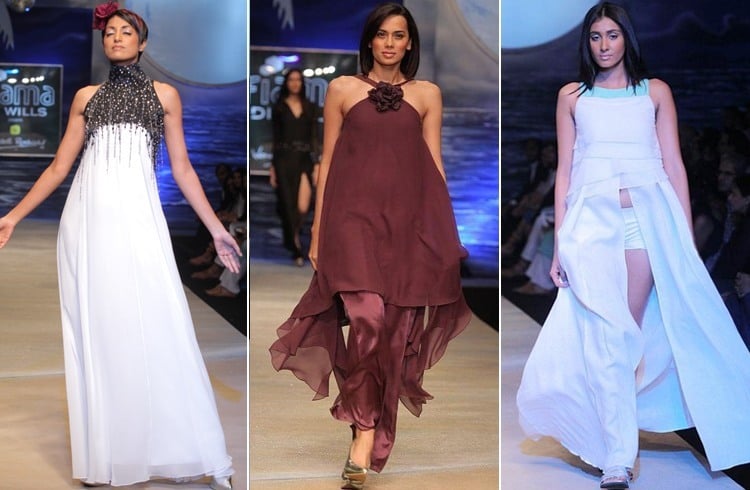 Kunbi Tribe Collection
Wendell restored the weaving of the tribal Goan Kunbi sari spending enormous time in the identifying and training weavers. He showcased this unique piece of artwork involving the same weave at Wills Lifestyle India Fashion Week in 2010.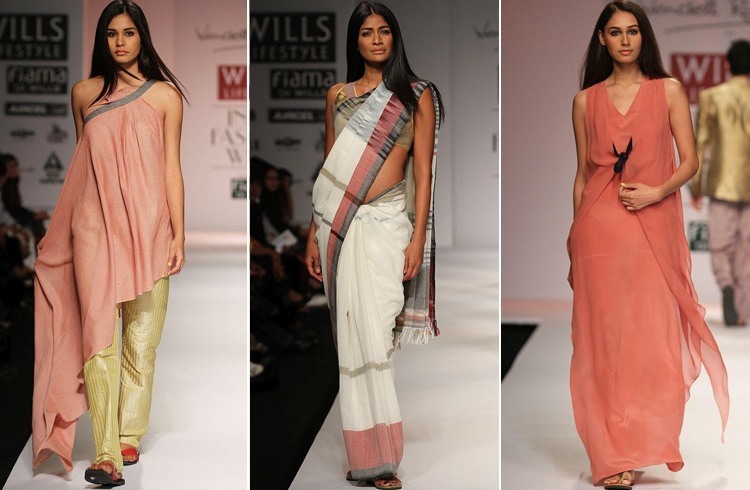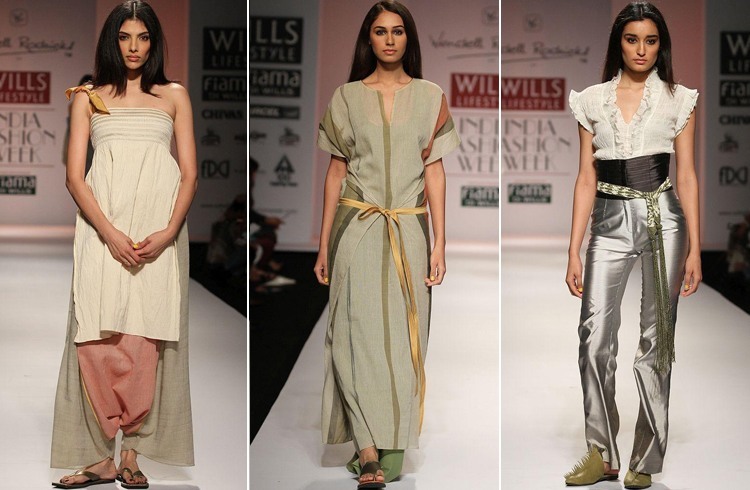 Be it black and white or color, his vintage looks definitely take us back in time. The fine cuts and the right hues clubbed together by the innovative Maestro speak for his skills and ingenuity.
[sc:mediad]
Wendell worked relentlessly on delivering eye-catchy magazine covers for Elle, Femina, Filmfare and many more.
[Also Read: A Walk Along Fashion Trail With Wendell Rodricks]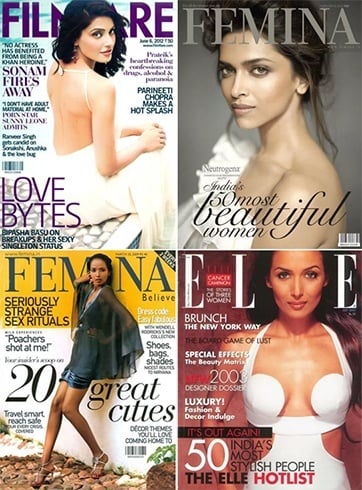 With the creativity that spontaneous like his, numerous brands took delight in endorsing their products with models or celebrities showcasing his collections.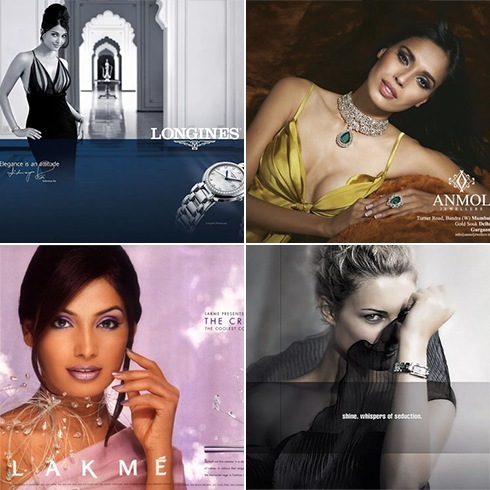 His upcoming 'Portico' and 'Ahead of Curve' collections are inspiring with originality at its best. We applaud him for his accomplishments and thank him for bringing such wearable fashion to our notice.
Images Source: wendellrodricks.com