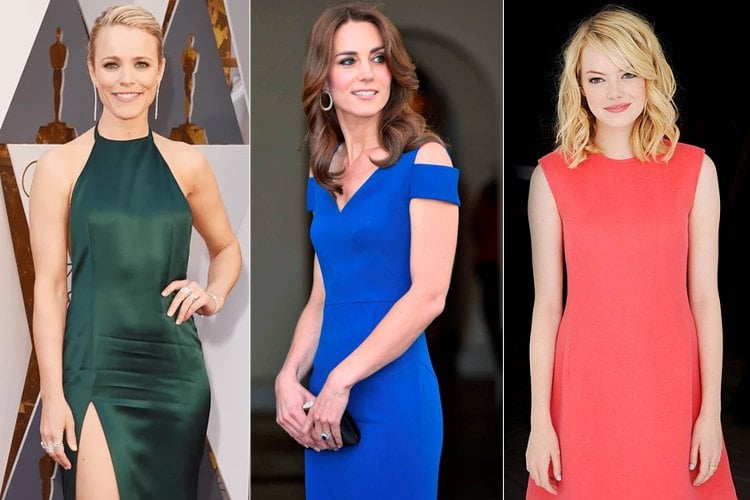 Wearing colours that complement your natural skin tone makes you look more stunning and boosts confidence. Especially if you're a girl with a pale skin complexion, wearing clothes that flatter your skin tone is very important because you don't want to look washed out or sick.
Choosing the right shade that suits your skin colour is just as important as the style and fit of a dress. Some outfits with the exact same design look significantly better in one colour than the other.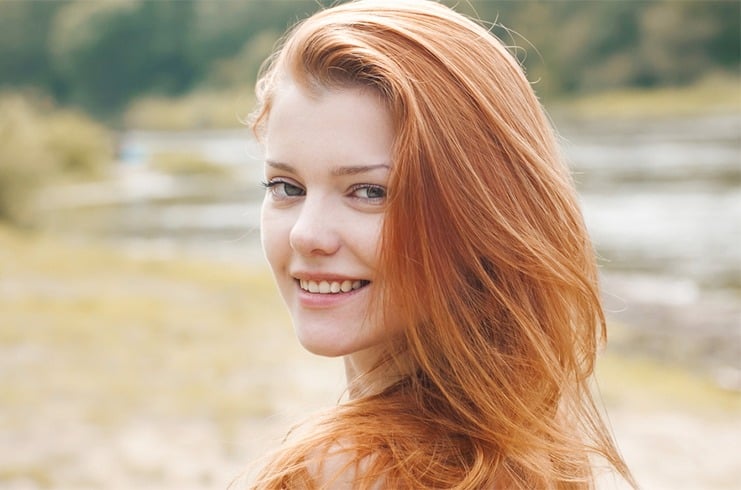 There is absolutely no reason to fret if you're one of the pale skin girls because gone are the days when everyone wanted tanned skin, pale skin is all the rage now! You can rock this look beautifully just like many celebrities such as Taylor swift, Amanda Seyfried, Emma Stone, Amy Adams, Anna Kendrick and Emma Watson, picking the right colours is all that is required.
[Also Read: Facts About Color Wheel Makeup Chart Explained]
Clothing Colors For Pale Skin
First what you need to do is identify the undertone of your skin- whether it is warm toned or cool toned and you can find this out by checking the colour of your veins. If it looks greenish then you have warm undertone and if it is more bluish in tinge, then you have cool undertone.
Once you have all that figured, just follow this guide for the best colour combination according to your skin tone.
Cool Toned Pale Skin
Many of the fair skinned women with a cool undertone also have blue or green eyes and ash grey to dark hair.
Nude Shades
As a general rule you should avoid wearing white or nude coloured tops or sweaters as they make you look dull. You need something that brings contrast to your skin colour and not something that washes you out. So steer clear of all such colours that might blend with your skin.
Blue
To highlight the eyes, wearing a colour like sapphire blue and cobalt will work brilliantly and definitely make them pop.
Jessica Chastain looks ravishing in this sapphire blue dress.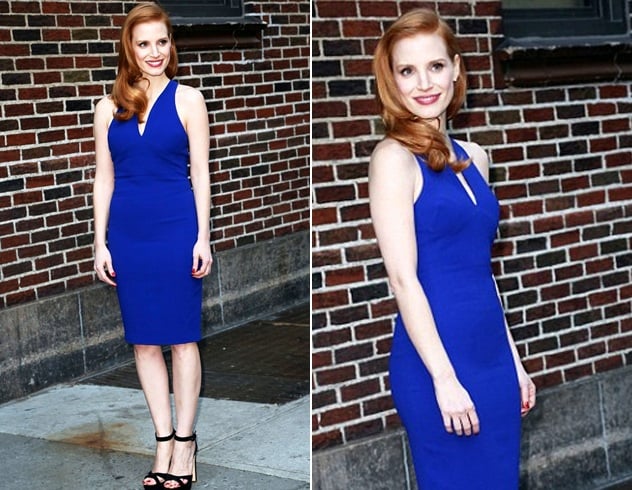 Kate Middleton has on many occasions gone for blue and she rocks it!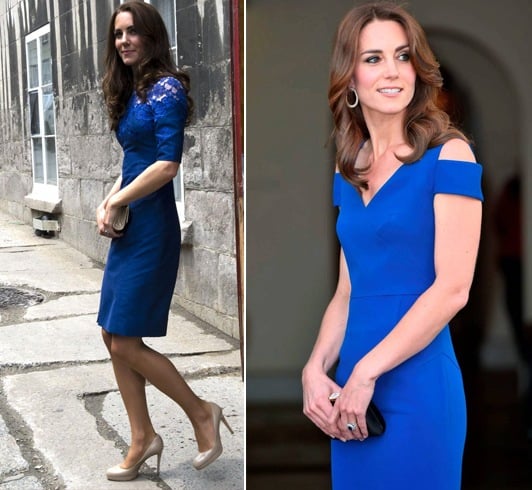 While wearing beige and other nude colours is not a good idea for clothes, nude pumps are a classic and they look very elegant and chic at the same time!
[Also Read: How to Wear Bold Colours – Fashion Tips]
Seafoam Green
This is one of the best dress colours for pale skin girls. It looks great for a formal occasion whether it is during the day or night.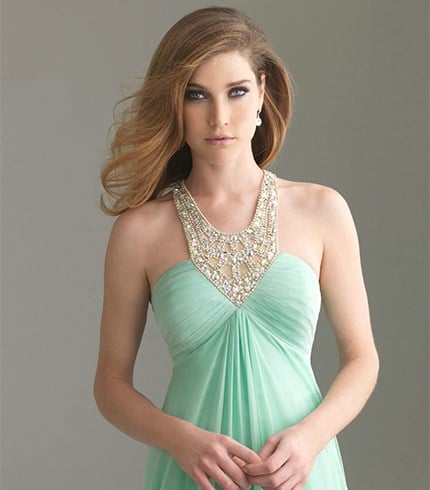 Cool Pastel Shades
Most of the pastel shades complement cool toned pale skin very well, so it's very unlikely that you will go wrong with them. They look very elegant and feminine too.
[sc:mediad]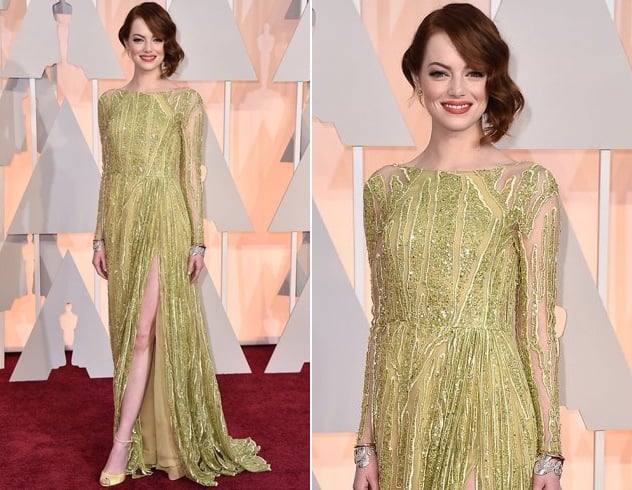 Emma Stone looks lovely in this pastel green gown.
Blush pink is perhaps the only almost nude colour that complements pale skin, but only for cool undertone. Take a cue from Anne Hathaway.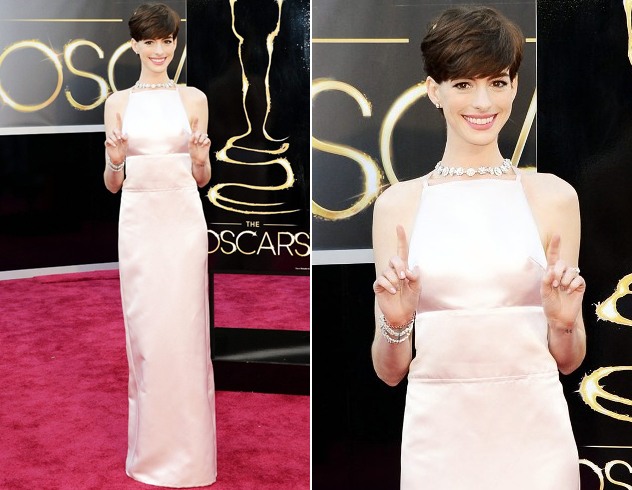 Colours to be avoided if you are a fair skinned beauty: extremely light shades, neon colours, metallic silver, nude colours that blend with your skin tone.
Warm Toned Pale Skin
Women with such skin tend to have a slight tint of orange or yellow in their skin and usually have brown or hazel eyes with strawberry blonde to brown hair.
Warm Pastels
Just as cool pastels look beautiful on those with cool undertone, warm pastels will look great on you. Peach is the perfect colour for a springy look.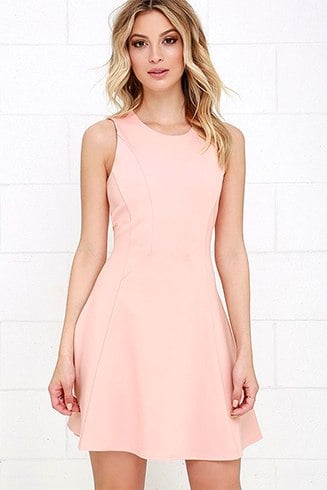 Pale Yellow
Ladies with very fair skin look absolutely gorgeous in pale yellow. It perfectly goes with the warm undertone to give a healthy, natural glow.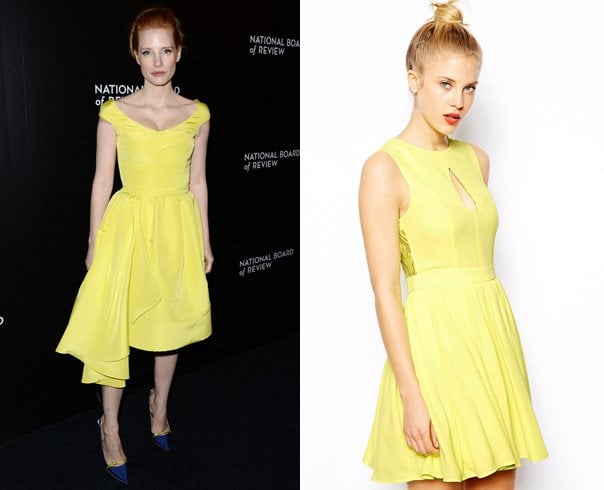 Burgundy, Dark Purple
Burgundy is a very sexy colour and it works great if you want to add drama to your look. In contrast to your pale skin, burgundy looks stunning!
Keira Knightly looks breathtakingly beautiful in this burgundy dress.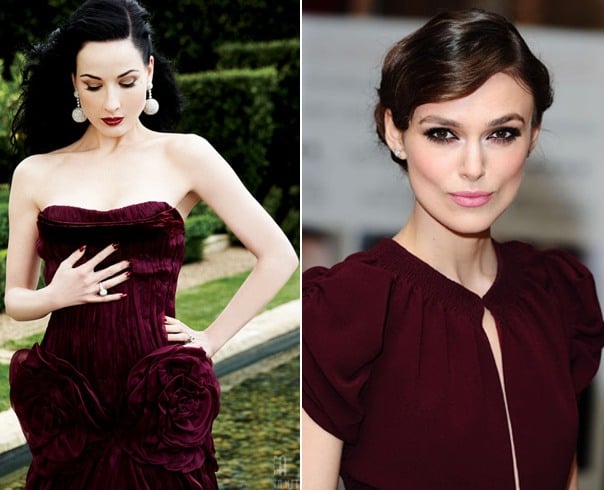 Olive
Among the best clothing colours for pale skin is olive green. It looks exquisite on pale skin, even more than emerald green!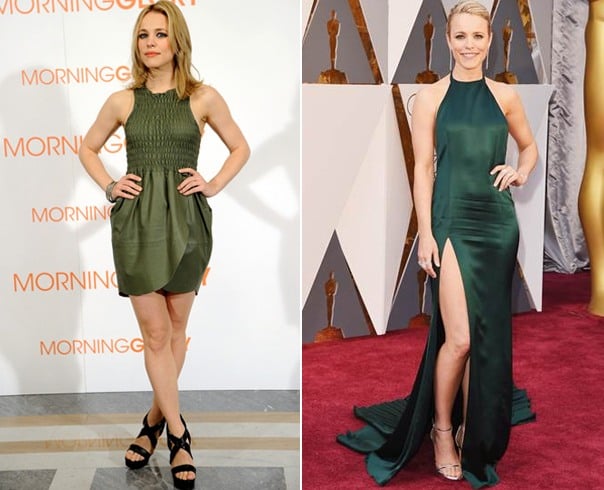 Subtle Red
Red will match the natural warmth of your skin tone and give an amazing glow. Subtle red and peachy colours will make you look beautiful.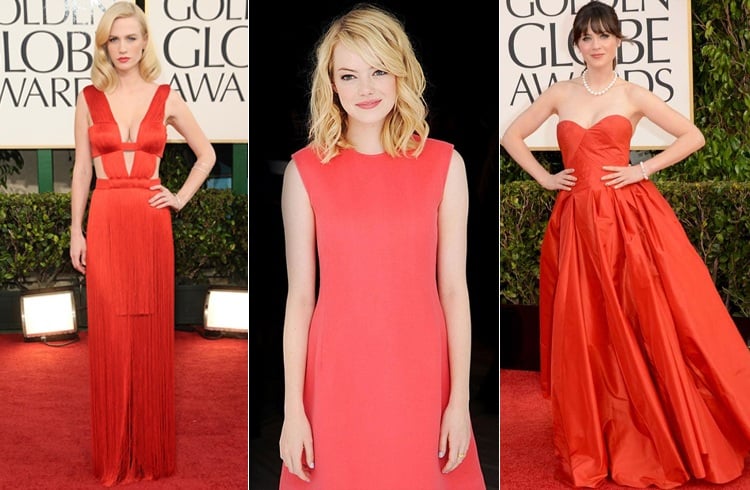 Zooey Deschanel looks very sexy and stunning in this red shade, it makes her skin look ethereal.
Porcelain skin looks flawless and is highly desirable. Wearing the right clothing colour combinations is like icing on the cake; it enhances your beauty and makes you look even more fabulous! So, take a cue from these celebrities, embrace your natural look and you will exude elegance.
Images Source: pinterest.com