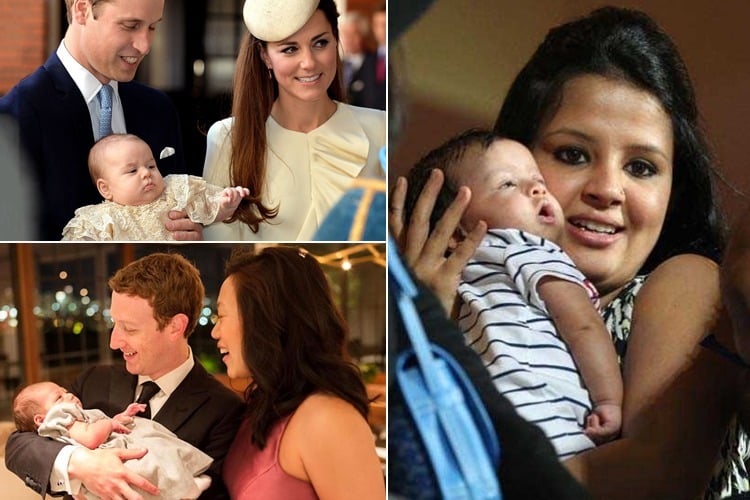 Okay we have heard of Fathers Day, Mother's Day and all possible days of celebration. What's nicer to hear is the birth of a baby girl. Imagine a huggable rolly-polly girl in your arms with dimples on her cheeks, little hands and feet, and big eyes. It makes her so very lovable you have to admit she has all the material to be eye candy to her parents, grandparents, cousins and extended family.
[Also Read: Adira, Saint And Max Are The Cutest December Babies]
Year after year cutest baby girls are born but when you check out the cutest baby girls born in the year 2015, your heart would jump out with joy, kisses and adulation for the bonnie baby girl.
Here go some of the cuter and cutest baby girls born in 2015 you would love to trap them in pictures and memory. Happy reading!
1. Kate Middleton And Prince William
Meet Princess Charlotte Elizabeth Diana, the baby girl born to the Duchess of Cambridge Kate Middleton and Prince William on May 2, 2015 at St. Mary's Hospital in Paddington.
Any clue what the new born baby girl's names mean? Charlotte means 'free', Elizabeth means 'God is my oath' and Diana stands for 'divine'. What a cute way to coin the name!
Charlotte's birth was announced the traditional way which was equally lovable. A notice was attached to the railings outside the awesome Buckingham Palace as the jubilant crowd delightfully cheered to the new addition to Prince William's family.
This picture shown below can't be missed out on the love quotient displayed happily by Charlotte's brother Prince George. So much for brother-sister affection!
Take a look at how Princess Charlotte has grown up in a matter of few months.
2. Mark Zuckerberg And Priscilla Chan
The young and famous founder of Facebook and pediatrician wife Priscilla became proud parents to a young girl named Max on December 1, 2015.
After the birth of Max, Mark Zuckerberg announced that they would be donating an impressive amount of their shares in order to help children all over the world. This is quite a welcoming and positive gesture from Zuckerberg to improve this world for generation next.
Here's a pic of Mark changing the diaper of his baby girl. Isn't it lovely and cute?
3. Vivek Oberoi And Priyanka Alva
The Saathiya male lead Vivek Oberoi became a proud father as wife Priyanka gave birth to a bonny baby girl in her home town Bengaluru on April 21, 2015.
The baby girl has been named as Ameyaa Nirvana. We only hope Ameyaa grows up to be a good actress.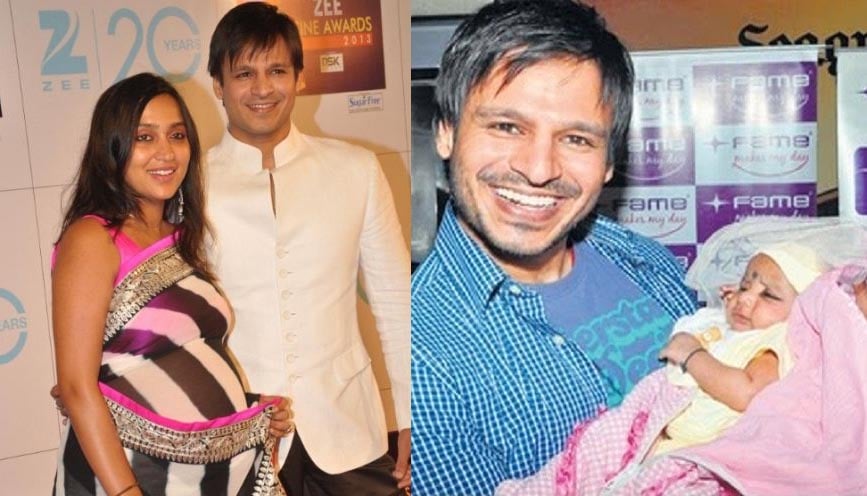 4. Ali Zafar And Ayesha Fazli
This cine actor couldn't help gushing over the birth of his new born daughter. Yeah, Pakistani actor and singer Ali Zafar and his wife Ayesha Fazli welcomed their second child Alyza on February 23, 2015.
[sc:mediad]
5. Rani Mukerji And Aditya Chopra
What could be better news for Kuch Kuch Hota Hai girl Rani Mukerji who delivered a baby girl on December 9, 2015? Her husband Aditya Chopra, maker of DDLJ and she gave a wonderful name to their little born Adira (which is a combination of Aditya and Rani).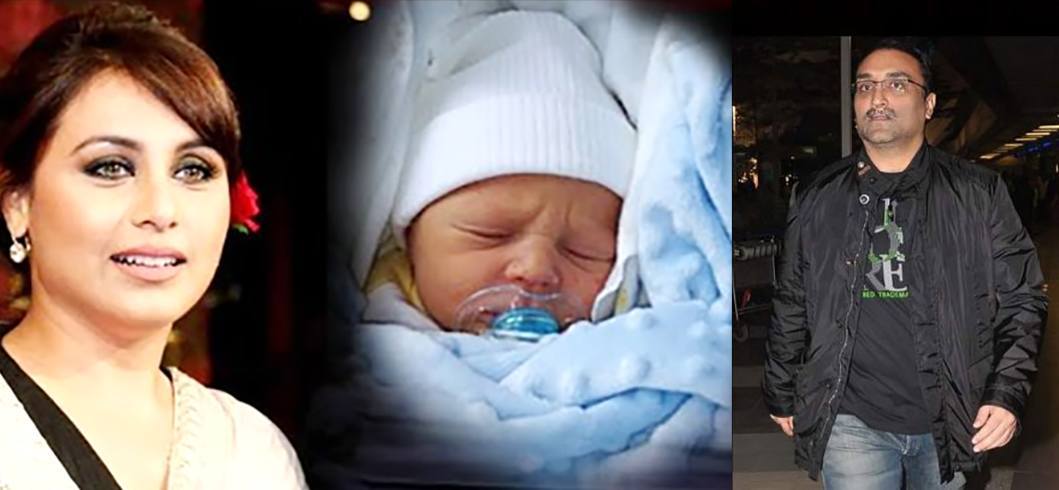 6. Mohit Suri And Udita Goswami
On January 2, 2015 film director Mohit Suri who rose to fame after Aashiqui 2 and his actress wife Udita became proud parents of a baby girl at a city hospital in Mumbai.
Mohit's uncle Mahesh Bhatt broke the news about the new bundle of joy on Twitter. Interestingly, Mohit and Udita had a love marriage after being in a serious relationship after good nine years.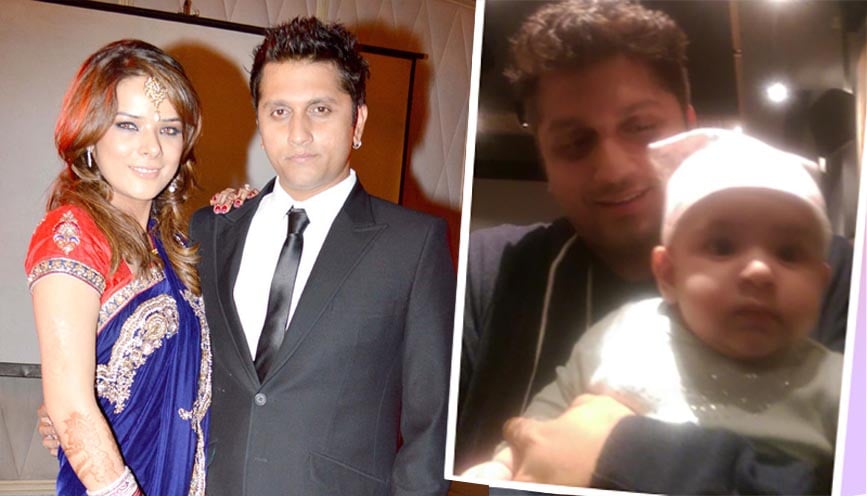 7. Mahendra Singh Dhoni And Sakshi
On February 6, 2015 the captain of Indian cricket team MS Dhoni and his wife Sakshi became proud parents to baby girl Ziva. Here's wishing them the very best in their parenting journey, without any interruption or hiccups.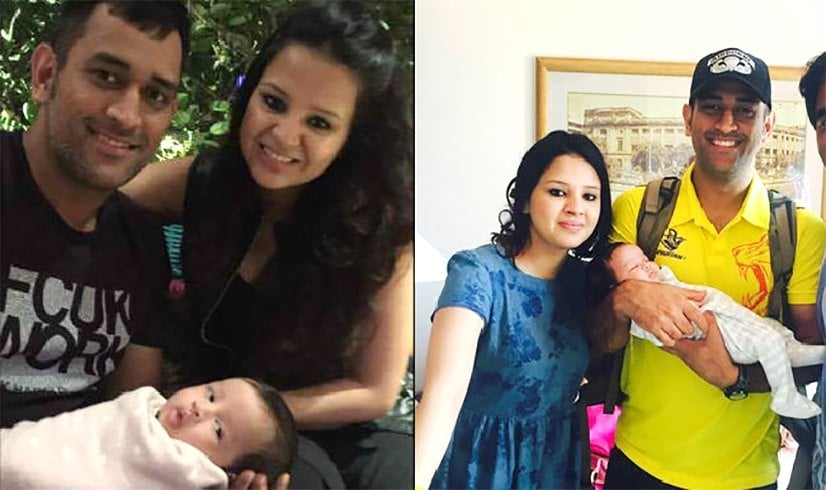 We do hope you liked these celeb couples and their new born baby girls. Let us know your fav cute little princesses out of the ones shown. We are looking forward to your replies eagerly.