The essence of every appearance lies in the jewels coupled with it. Every woman finds her true companion in the radiant, sparkling gems that encompass her world. The pattern, art, intricacy, design, etc. of each jewel, is a vast yet thoroughly mesmerizing subject of interest.
[Also Read: A Walk Along Fashion Trail With Wendell Rodricks]
Pursuing this line of delicacy is one remarkable person, Vasundhara Mantri, who rendered to us the most creative jewellery that we long to add to our collection. Let us take some time here to admire the beauty of Vasundhara's work and her established label.
She developed her skill set overseas, at the Gemological Institute of America, New York and further enhanced her creativity with a course in Basic Principles of Design and Color Theory at the American Inter Continental University, London.
Exposure to the trends abroad seem to have aided her in creating lovely piece,s amalgamating European, American and Indian concepts. Her dedicated work has got her appreciation and quite an acknowledgment at various fashion shows and exquisite exhibitions.
Werifesteria Collection
At the recent Amazon India Fashion Week 2016, the artistic lady exhibited her exclusive collection called 'Werifesteria', A Walk in the Woods, solely based on the nature and its wilderness.
Right from the statement necklace pieces to body chains, head gears and belts, each of these have depicted unique features that are fierce and flamboyant. She never hesitated to experiment with textured metals to create unique pieces of jewelry. The resplendent craftsmanship and the elegant placing of each piece is an art in itself.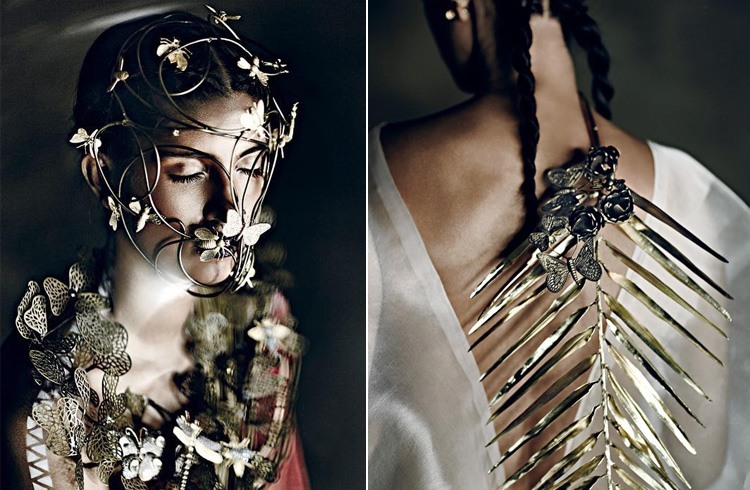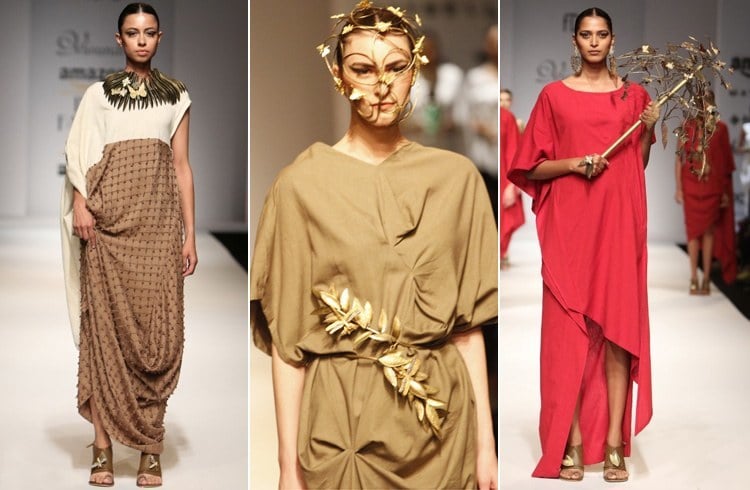 [sc:mediad]
Yagyaseni: The Warrior From Within
Yagyaseni, another name for Draupadi, is a collection solely based on the power of integrity of women, their self-respect and virtues. She showcased this collection at the Lakme Fashion Week 2015, and in this collection pearl and metal meshes were used in numerous ways. Jeweled capes, body chains, mesh gloves, hand harnesses and head pieces, each piece spoke for the mood and spirit of the occasion.
She designed jewellery for Fashion Designer, Kiran Uttam Ghosh for the Rome Fashion Week in 2006 and also for designer, Anamika Khanna for Wills Lifestyle India Fashion Week.
All in all, Vasundhara carved timeless pieces of earrings, pendants, rings and bracelets in semi-precious stones. It is definitely affordable and wearable fashion that we can lay our hands on, anytime.
Her treasury jewels though look traditional, still have a modern touch with various stones blended intricately with different techniques. Funky and chunky, the rings and bracelets, make an amazing fashion statement. This Kolkata based lady, re-defined semi-precious jewelry in the Indian market, which has now, picked up great speed and has been growing immensely.
Below are some of the celebrities who have sported Vasundhara Mantri's jewellery: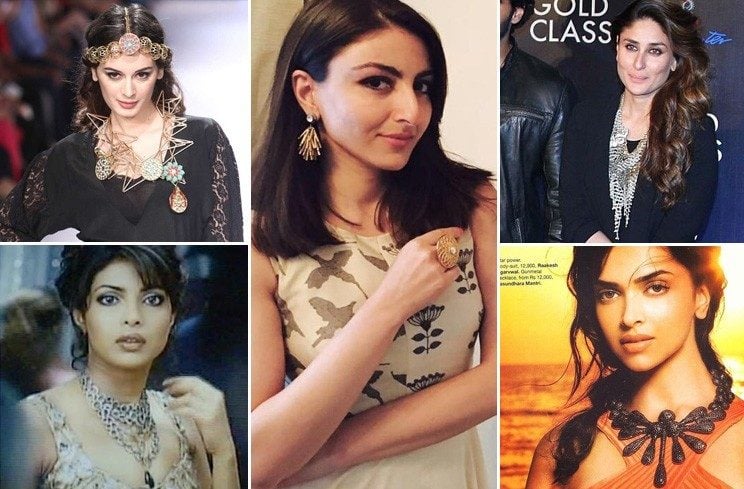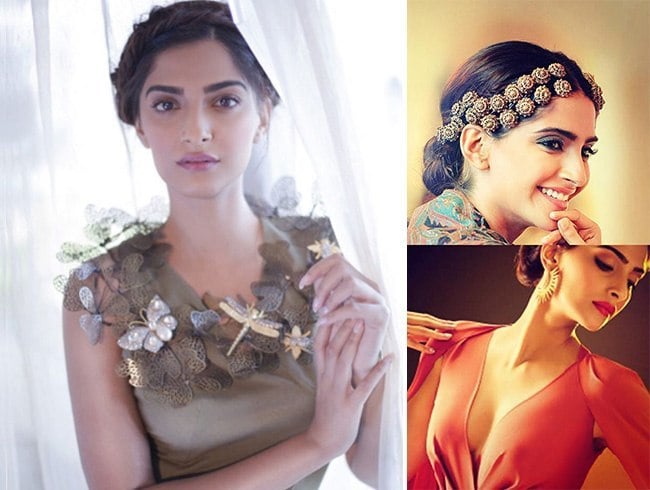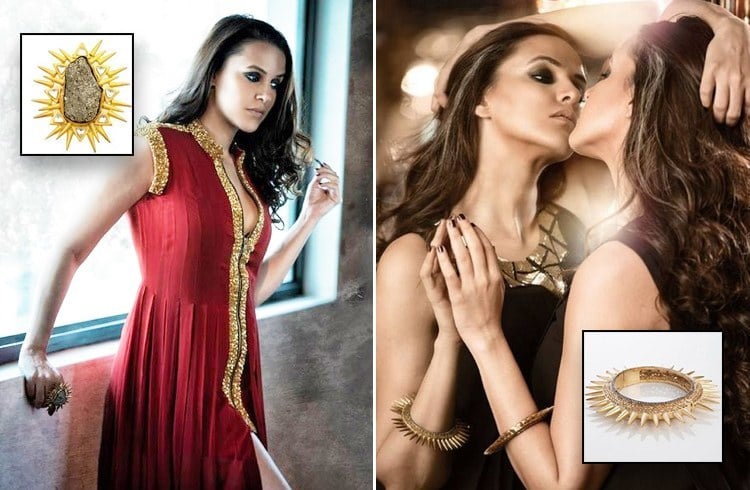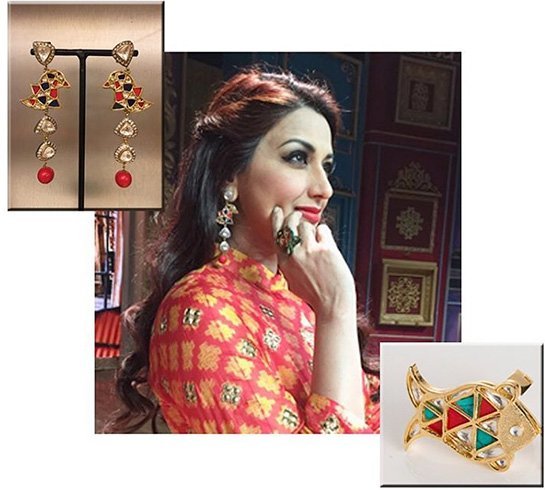 What do you think of Vasundhara's jewelry designs? Let us know in the comments below.
Hope you liked the post!!
Images Source: instagram.com